Wore this on Saturday morning in Austin!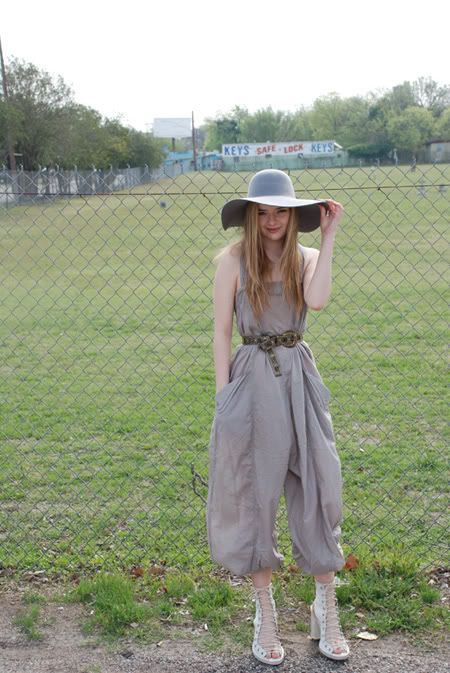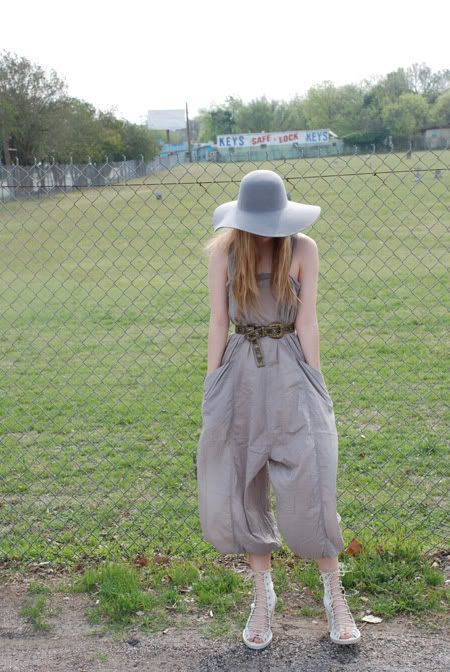 Do you want to know something really sad? That little field behind me? It is a graveyard. Look really, really close and you can see the graves. What a sad graveyard.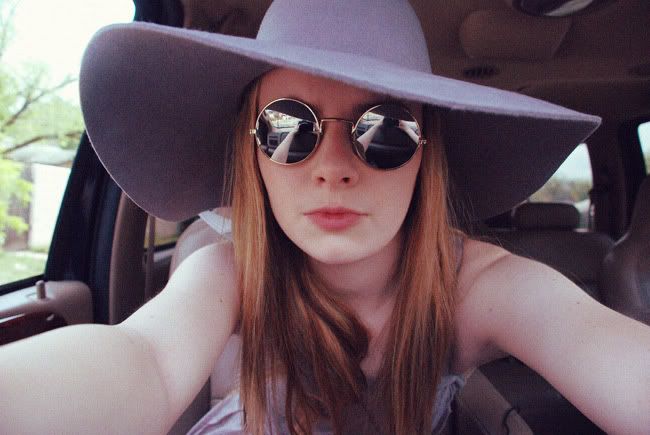 I just got these glasses! Groovy, right? Yes I put a funny filter on this picture.
Breakfast at a little vegetarian spot that Esti reccomended-YUM! It was so tasty. I had spinach lasagna…yeah that's a breakfast food? 
Okay…I
totally just went there…yes…I had to get them in white too….whoo hoo bye bye paycheck!
But I think I like them better than the black and even the brown versions of these shoes!! of course they are all good, the best even!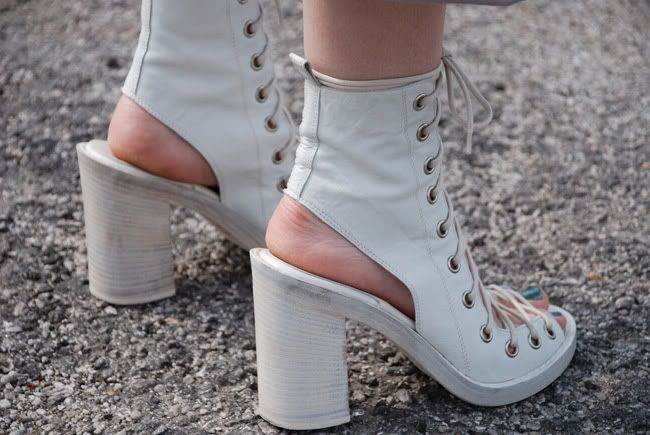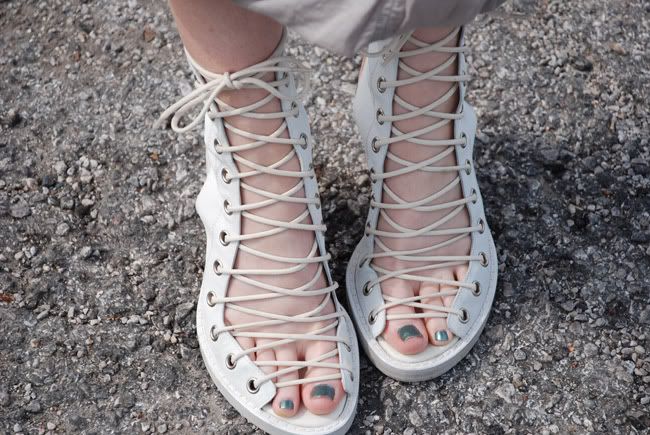 They are too good with my too great jumpsuit!