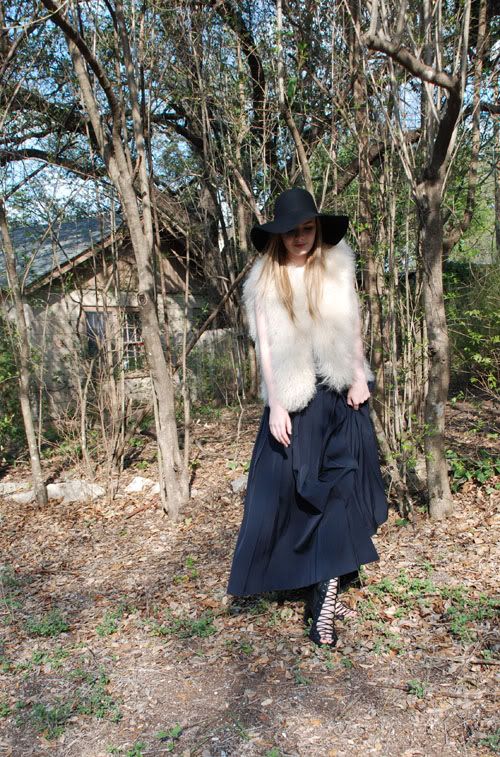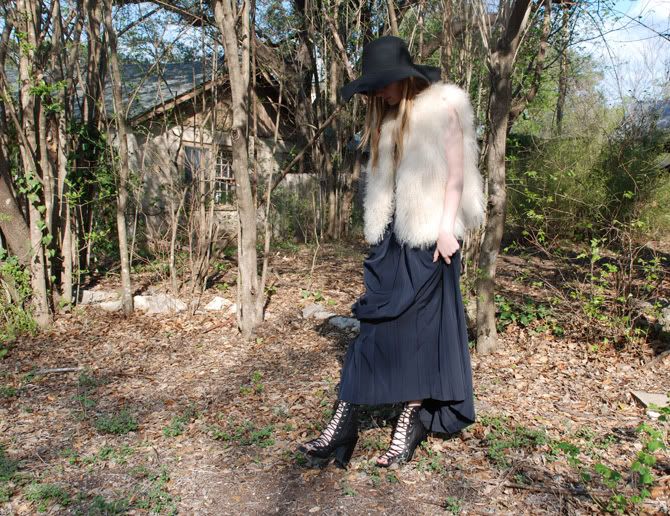 I wore this outfit on Friday night to go see some shows and I liked wearing it so much that I decided to wear it again on Saturday night to go see Health, the Mae Shi and some others at Mohawk's. I trekked all over town in this. The Ann D's are pretty good walking shoes.
The skirt is Dries van Noten from the mid-eighties. It used to be my moms. It was from one of his first collections, Korshak was one of the first to pick him up. I feel very very very lucky to have it. What a knock-out piece. Worn with Ann Demeulemeester sandal-boots and a mongolian lamb fur vest.
Just got back from Austin tonight-I have
so much
 to blog. I'll probably spend all of next week recapping all of the amazing stores I got to see and the cool people I got to meet, plus some exciting new purchases. Austin shopping is so ridiculously good.
It was so nice meeting some of my readers while I was in Austin! Thanks for saying hi, hope I see you again soon. In fact I probably will-planning on going back to Austin next month.
xx jane