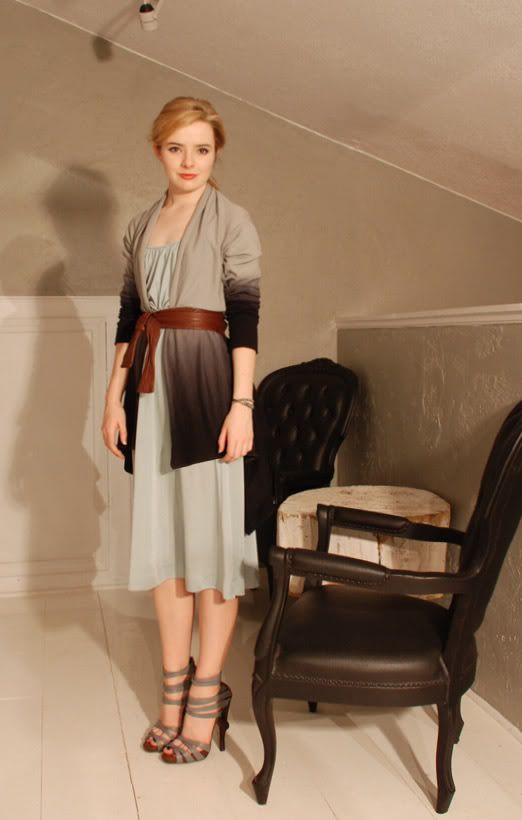 Wearing a thrifted polyester sundress, Lucky brand ombre cardigan, soft buttery wrap belt by unknown designer, and Emanuel Ungaro branch heels.
I look sooo natural and laid-back in this picture….NOT!! Sometimes it is so hard to not look like a freak in front of the camera! You only have ten seconds between the time you press that button and the time the timer goes off and snaps you!! 
I didn't go anywhere today. Wait thats a big lie, I went to the grocery store to buy tea tonight!! Sometimes life is
so boring!
 But that is high school in suburbia, right?! 
But hey in Paris its burning! Wish I was there!!
Even when life is dull, nothing puts a spring in your step like a sick pair of shoes!!
Tonight those shoes would be…..the Emanuel Ungaro branch heels.