So I spent this gloomy Sunday playing around in a set that my mom and I constructed out of odds and ends from our garage. Yeah kinda nerdy but whatever…Thank you so much mom for being my patient photographer in this little photo session, mom.
Our set kind of has the feel of an explorer's tent…LOL. Like a Walmart photo studio but with an explorer backdrop.
Yesterday I was in
Rugby Ralph Lauren
and happened to spy the most amazing
red military jacket
on their sales rack-what a score! It's incredibly well made and *so cool*
Definitely one of those pieces thats easy to throw on with anything…see some of what I came up with for it…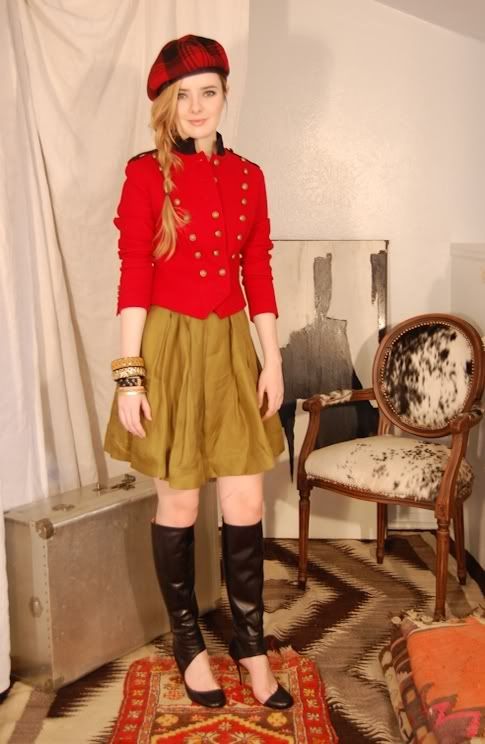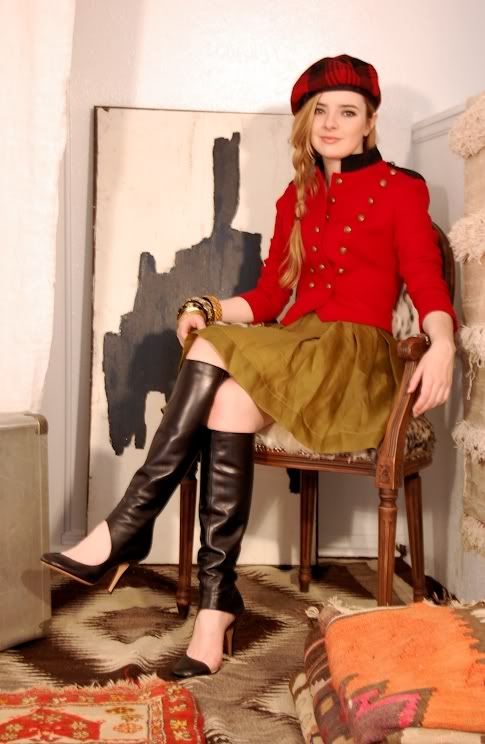 Worn with skirt from Anthropologie, Rugby Ralph Lauren hat, Margiela cut out boots, lots of bangles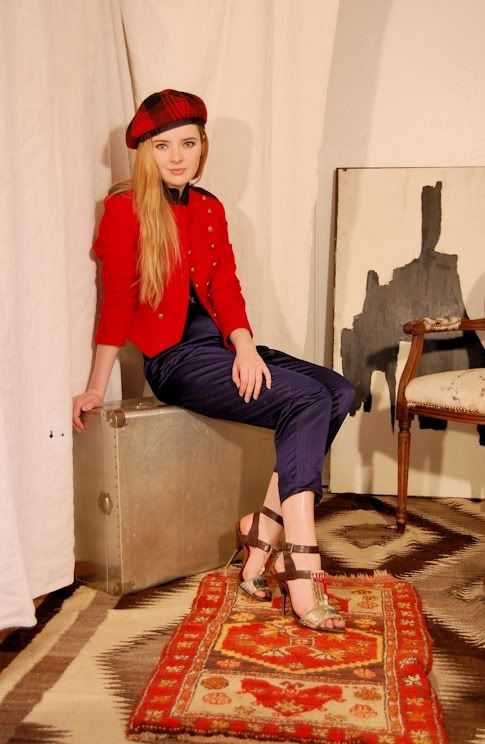 These pants were part of an Oscar de la Renta suit found at a thrift store-a lucky find. Worn with Rugby Ralph Lauren hat and Dries van Noten sandals.
Worn with Hysteric Glamour jeans (borrowed from mom), Ann Demeulemeester laceup boots, and a Zara top.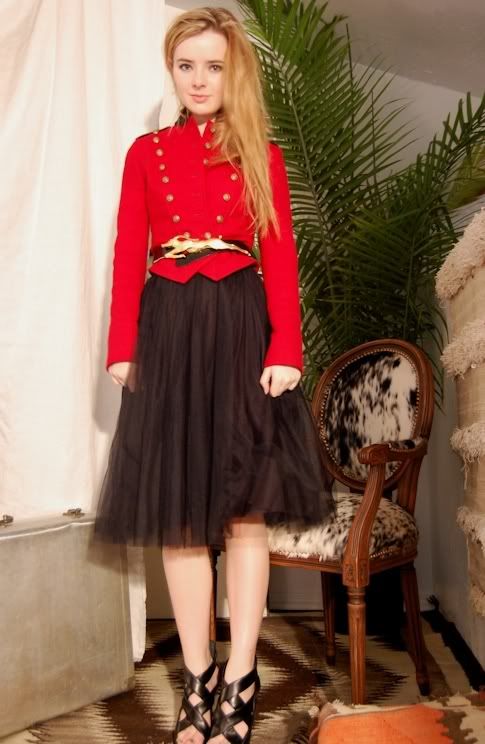 Worn with an old Banana Republic dress and a Christopher Ross antelope belt stolen from my mom's belt collection.
Shelley and Staci were big fans of the set up, as you can probably tell…
I had to keep shooing them away the whole time I was taking these…hahaha.
My sister was so kind as to take a turn at modeling it-thank you Carol!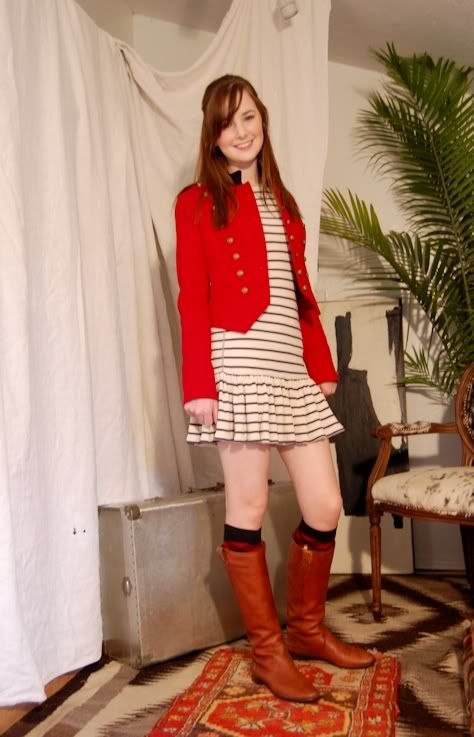 Yesterday when my mom and I were at Rugby Ralph Lauren we saw this dress and immediately thought of Carol-doesn't she look so cute in it? Worn with Made Well boots and tartan knee highs.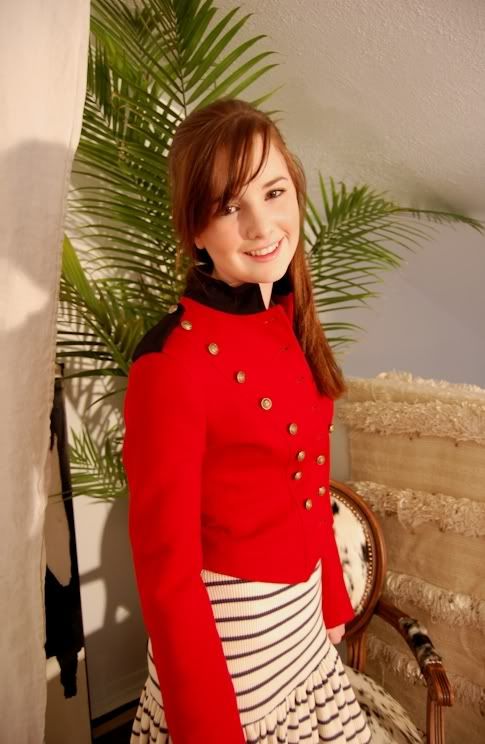 I can tell that I am really really going to enjoy this jacket!