This post is going to be extremely brief because I am babysitting a Neopolitan/Bullmastiff puppy and it is honestly like babysitting a baby tyranosaurus rex. The amount of destruction he can create in the span of one minute is truly terrifying.
But anyway-I was going to wear this outfit to get lunch in Dallas today and ended up changing into something warmer.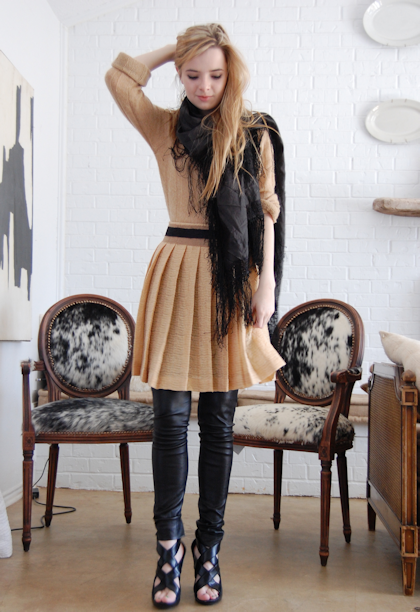 Miu miu skirt, The Row leather leggings (borrowed from mom-thanks!), Givenchy basket weave wedges, thrifted sweater, scarf from Urban Outfitters
I would have worn this if the weather had allowed.
I am cross posting this from my
mom's blog
-she made
 this cool shirt yesterday.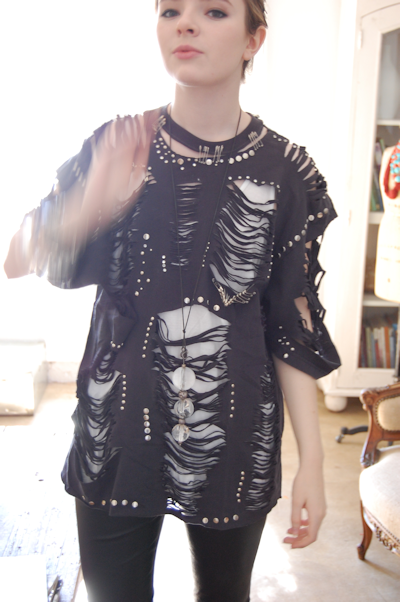 Back to my babysitting duties!