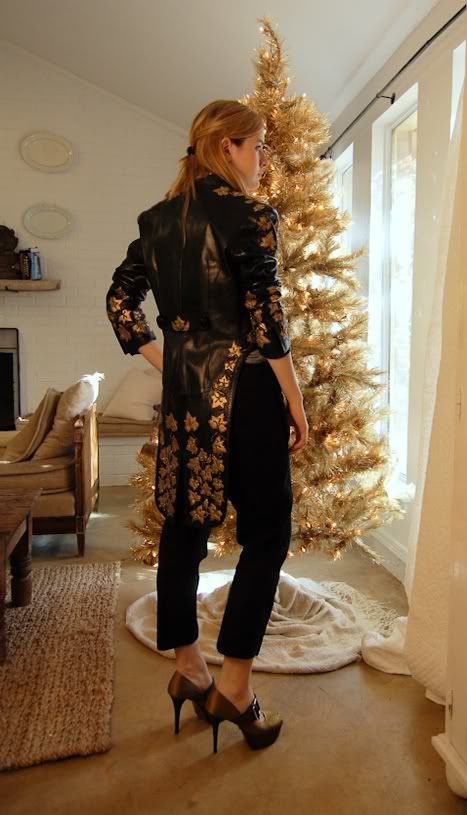 I am wearing a vintage Jean Claude Jitrois leather jacket that my mom recently bought on eBay. It is totally amazing and we're both really excited to have this piece in our collective vintage archive!!
It has beautiful gold detailing, as you can see, in the shape of leaves. I took so many more pictures of it today (and some other things) but the pictures I took just didn't turn out well…some other day when I have better light I will show you close up pictures of it. The leather is gorgeous and there is even detailing on the inside of the tails. The detailing and tails give it the same kind of military feeling as some of the jackets in my last post.
Today I am wearing it with Y-3 wool pants and gold-green satin Marni buckle pumps, and an American Apparel grey tank top and a load of gold chains (not visible in this photo) isn't our new Christmas tree pretty? We haven't decorated it yet because we've yet to make our ornaments.