I came across Mctega jewelry through Coolhunting the other day and was immediately drawn to their 'chunk' and 'triptych' necklaces. They have the same bare-bones luxury that I love about Tina Chow's jewelry.The raw, organic look aesthetic of these pieces stems from Mctega founders Sarah McLellan and Kristina Ortega's backgrounds in pre-med and organic chemistry. And, did I mention they were former interns at Rodarte?
Another cool thing about Mctega? Their necklaces range from $92-$325. Pretty afforable for such a statement making piece.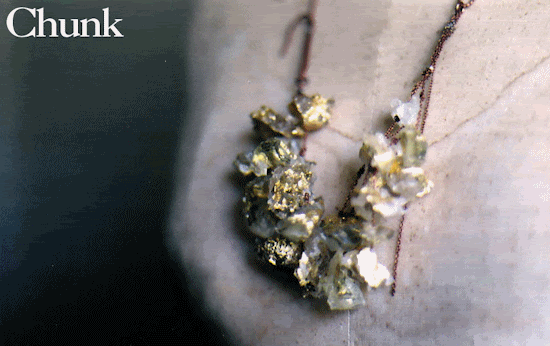 I'm a minimal jewelry person-I prefer to invest in statement pieces that have sentimental value. That's why I flipped when I saw the Mctega 'Gilded Menagerie' necklace.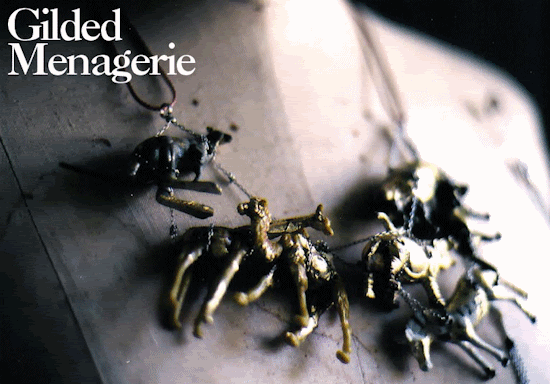 I know it's cheesy to say but this necklace is so me!
I collect other things besides shoes: amongst them are plastic toy animals. I can't place what it is that I find so compelling about these little guys but I can't seem to stop picking them up. I've accumulated quite a collection of them. This is only about half of my plastic toy friends. You don't think I'm wierd for collecting them, do you?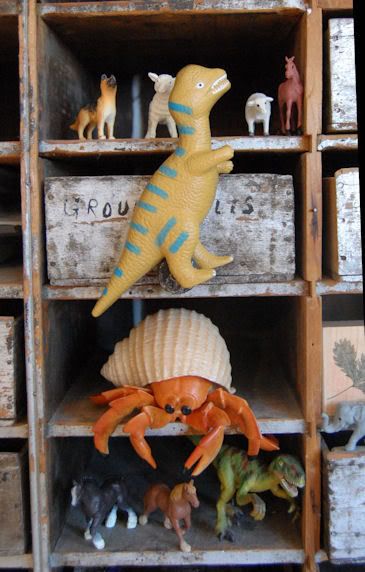 My octopus is my most special plastic toy, obviousely.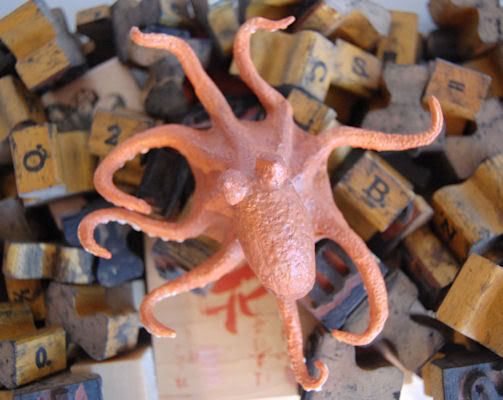 It's a cool idea, but I love the little plastic toy friends that I already have too much to drill holes in them and string them up on a necklace: you just get so attached to them, you know? Maybe I'll have to get my hands on the 'Gilded Menagerie' necklace-everyone should have a piece of jewelry that's like a little piece of them, right? That sounds lame but it's true: buy a piece of jewelry like this and you'll find yourself wearing it a lot. Perhaps something at Mctega sums you up perfectly?