Anyone know what show this picture is from? Found it on a forum…
Any help would be appreciated-this is such an amazing look, I really want to see the rest of the collection.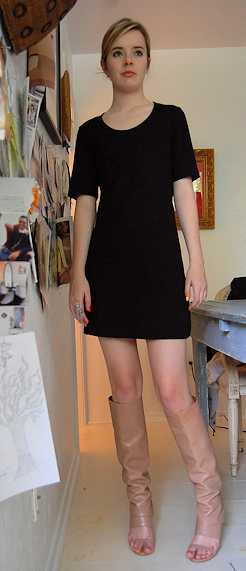 Oh and today-babysitting duty. Might as well dress up…American Apparell dress and Margiela boots…and my octo-ring by Antonio Paladino.