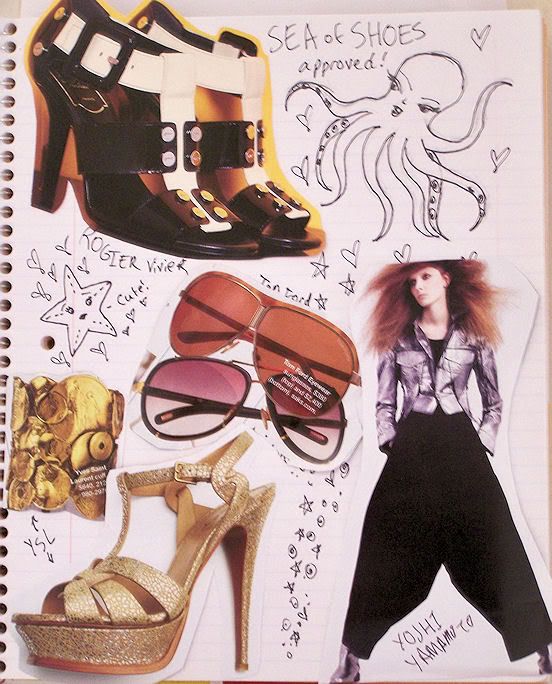 (stop laughing, my scanner is broken!) Clippings from catalogues and magazines that arrived while I was away. Magazine junk-out sessions are my favorite guilty pleasure.
ah, to be home again. so nice and relaxing. yeah right! Unfortunately for me (and for this blog) I have a school project of epic proportions due by the end of this week. Yikes. If the updates are sporadic this week, you'll know why.
Not that it was a horrible, grueling project or anything…I've been working on it since the beginning of the school year and it's been very fun. Even the most die-hard fashion addicts like to explore their crafty side once in a while. I've been making stuffed toys out of recycled materials! This isn't the whole collection of them, but quite a few: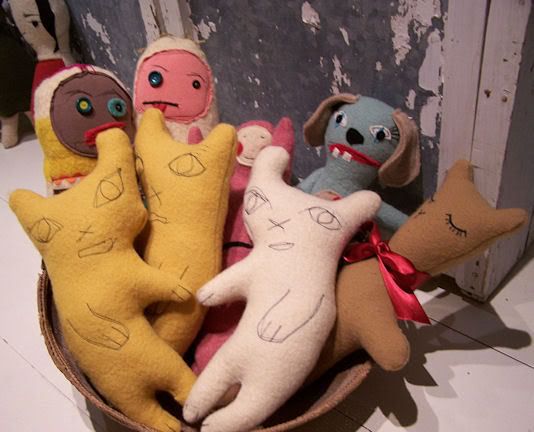 I may not be the most talented crafter but this was a very enjoyable project for me…not so enjoyable is finishing the required gigantic essay and workbook to go with it. Oh well. I can't wait until the whole thing is over and done with!
Sorry if I'm a bit off topic today, but I hope this explains my semi-absence this week. Gotta get cracking if I want to finish it!
jane