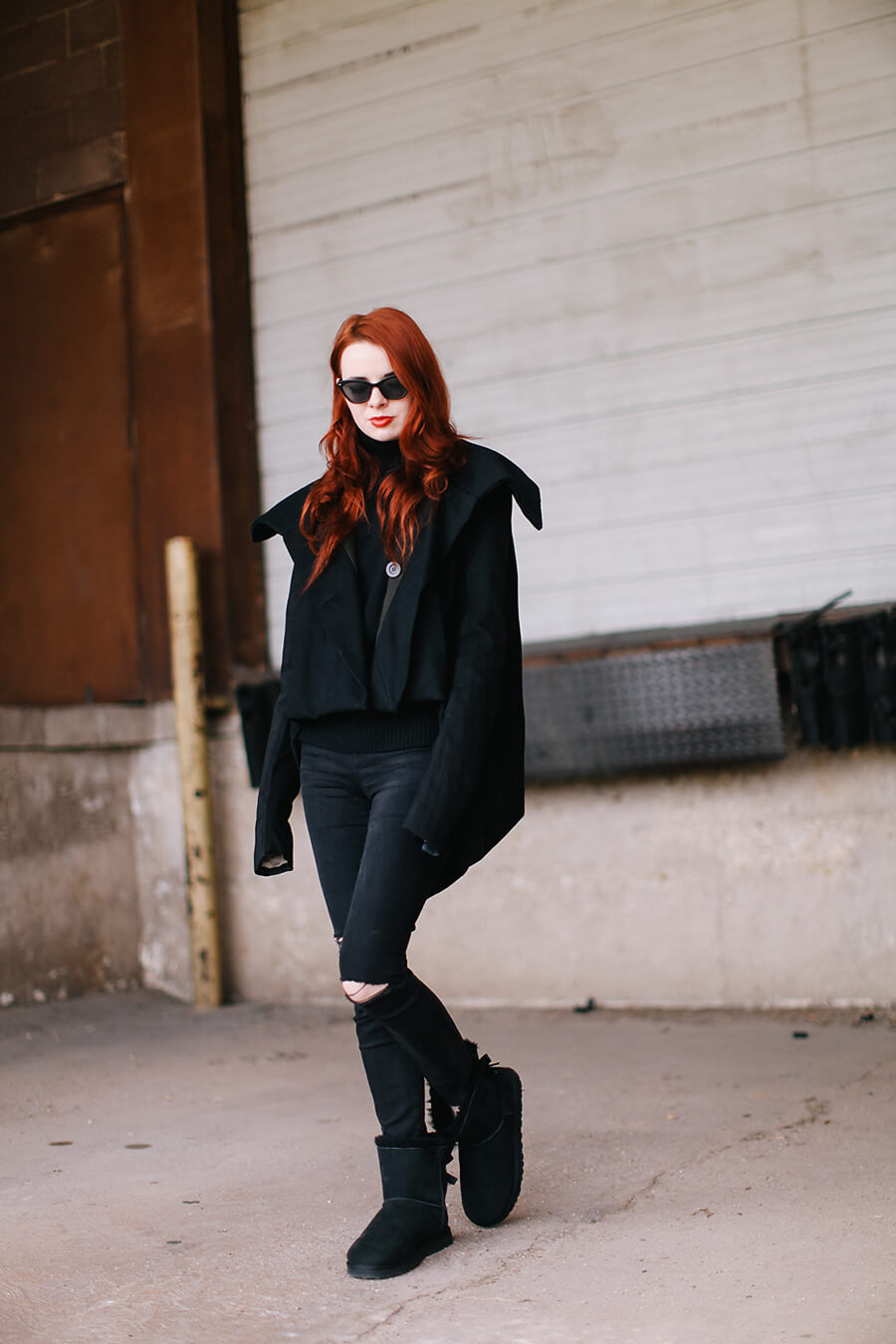 I just got back from New York and it was hard for me to leave. Fall has begun there! There's a chill in the air and come late afternoon the city is bathed in beautiful golden autumnal light. I was there for meetings and the Ralph Lauren show. Packing for fashion week can be so nerve-wracking. I'm a chronic under-packer. I can't tell you how many times I've opened my suitcase and realized with horror that I've really only packed two outfits for an entire week of travel. This time I filled my suitcase with all black basics, like this Cheap Monday blouse and Zara skirt. It made packing so easy! I like a chic head-to-toe black outfit accented by delicate gold jewelry. All of the jewelry I'm wearing is by Zoe Chicco and was generously lent to me by LoveGold for fashion week. I'm completely in love with the dainty necklaces and bangles in her collection. The lariat necklace below is stunning, very feminine and so flattering!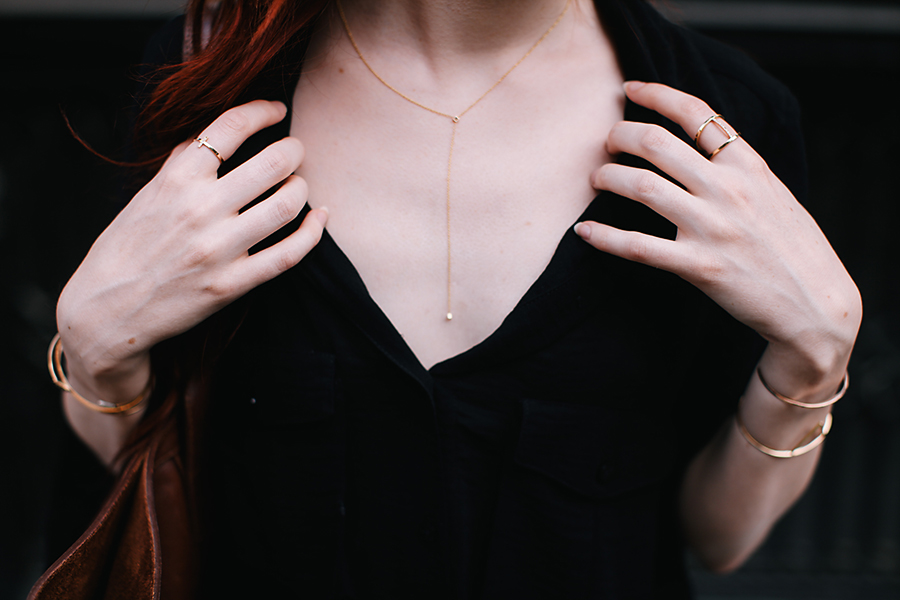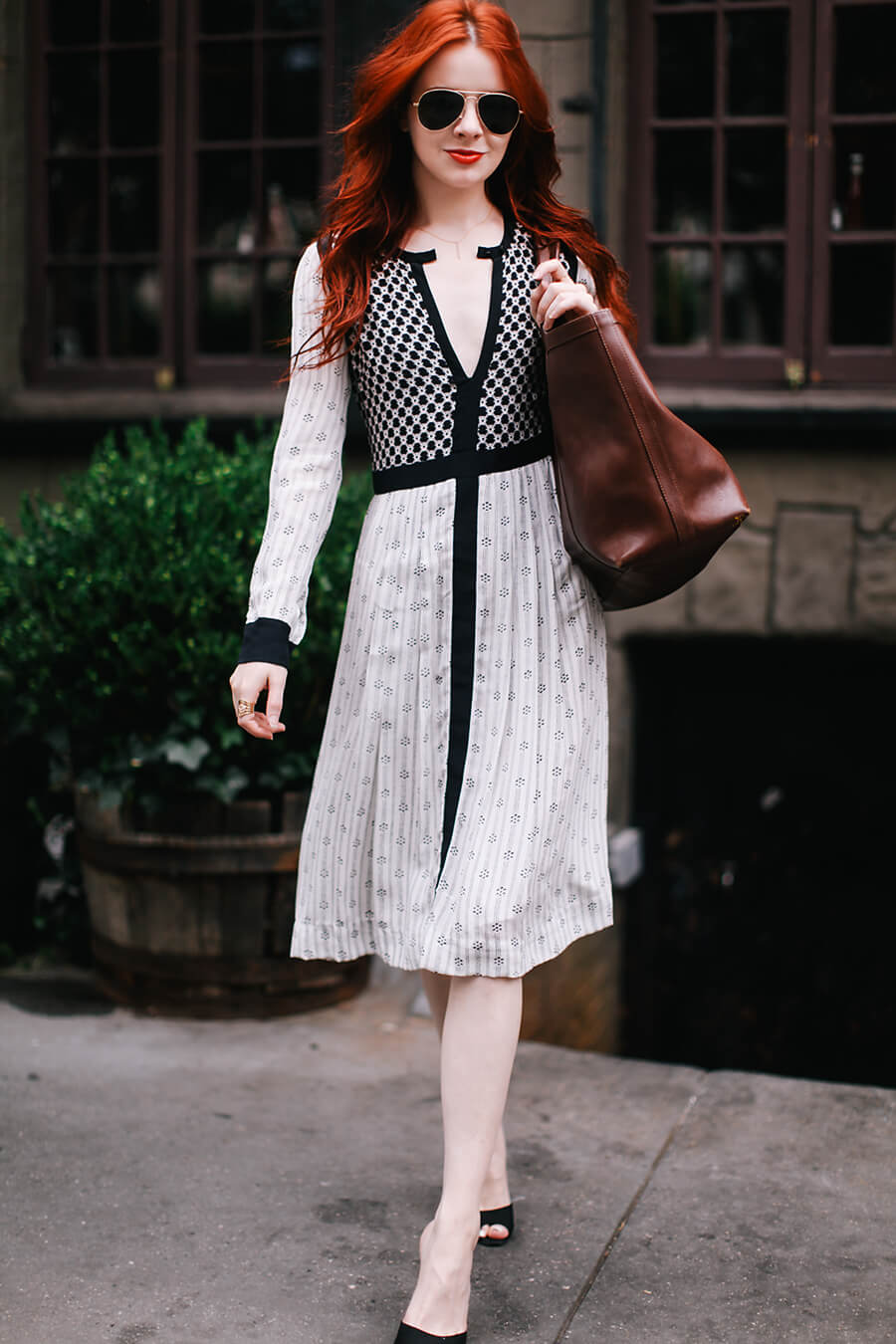 Here I'm wearing an Isabel Marant dress from V.O.D. I got last year, I'm obsessed with the deco-inspired print. The deep-v neckline was perfect to show off my necklace.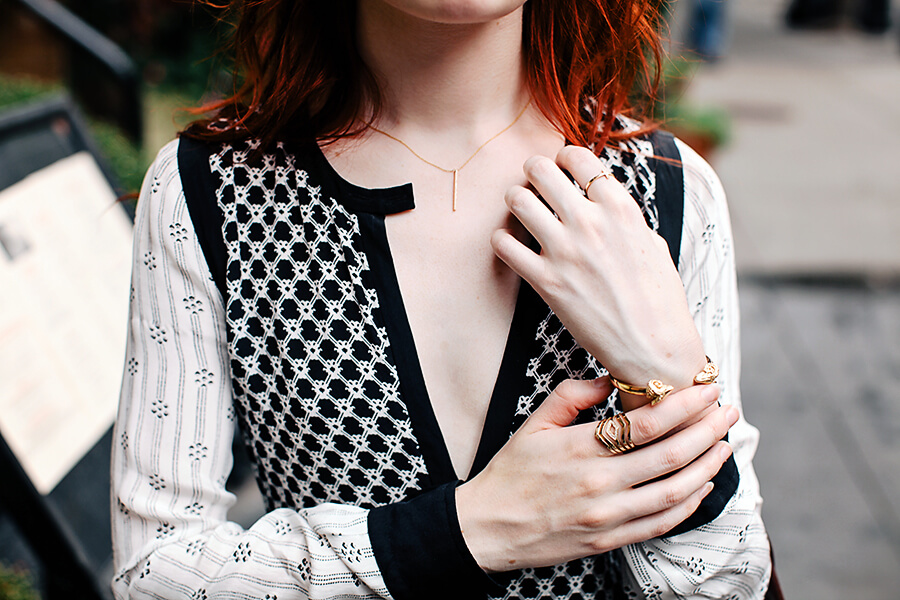 See the tiny ram's heads on my bangle? So cool! Too bad I'm not an Aries. (I'm a Capricorn, but rams and goats are closely related, right?)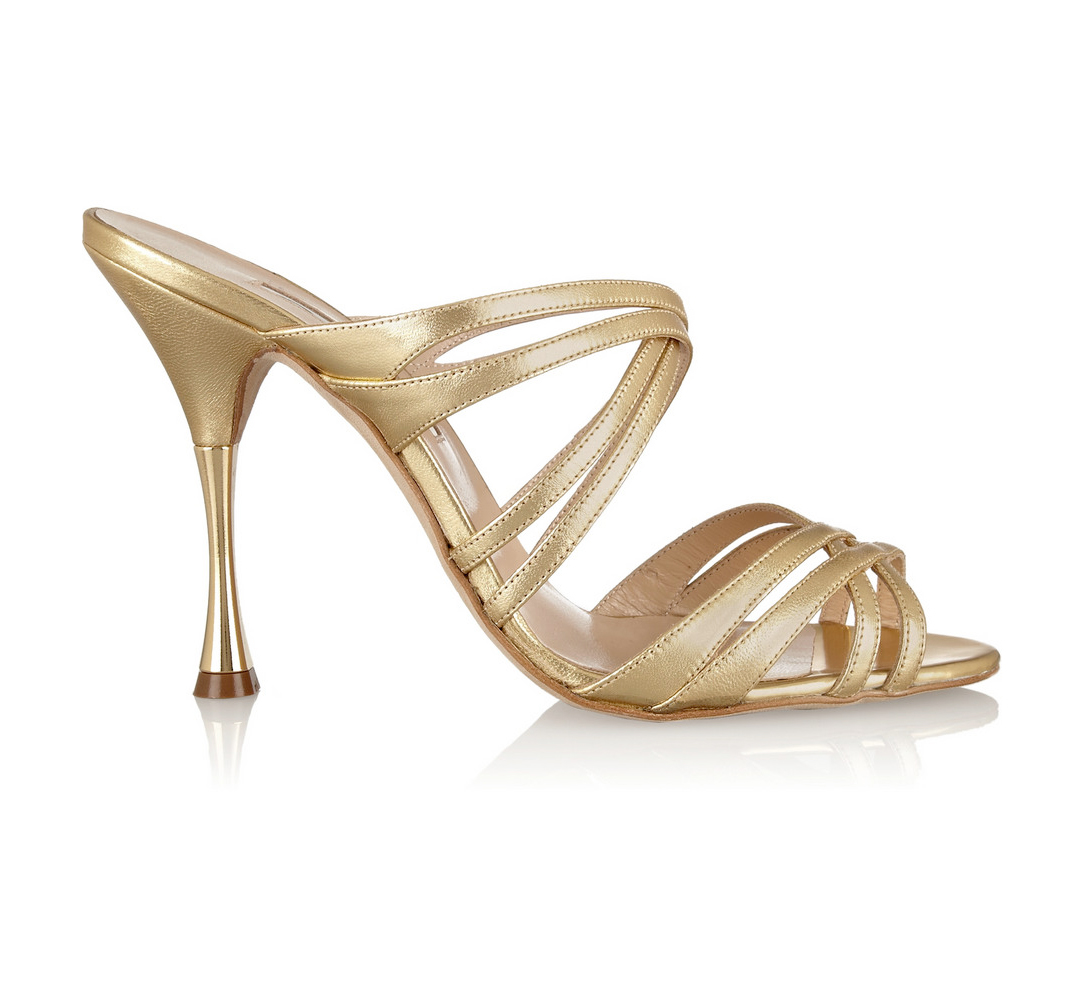 The gold pumps pictured above were a beautiful gift from the Oscar de la Renta team. These are kind of the holy grail of evening pumps. The gold soles make me feel a bit like Dorothy from the Wizard of Oz. I've never met an Oscar shoe that was less than absolutely perfect, they are a huge weakness of mine. I have to fess up that I just bought a pair this week….I'll share the link soon!
Leaving New York when it's at it's most beautiful was a bit sad. I hope autumn is making it's way down to Texas right now. I've got plans to make fried biscuits and honey pie over the weekend. (We were inspired to recreate a delicious meal we had here in New York at Death and Company!) I'll be back home with my dogs in the kitchen, that is truly my happy place! Talk soon. xo