If you follow me on Instagram, you may have seen that I was in London last week! My boyfriend and I went to explore the area of Kensington, and had a movie-like experience strolling down the manicured streets lined with regal white buildings. We stopped in quaint cafes, tried black pudding, and spent a lot of time trying to figure out what the big yellow "H" signs plastered to every building were (turns out they indicate the location of the nearest fire hydrant).  We got caught in an idyllic afternoon shower, which then escalated into a slightly less idyllic hailstorm. In moments like those you have to laugh.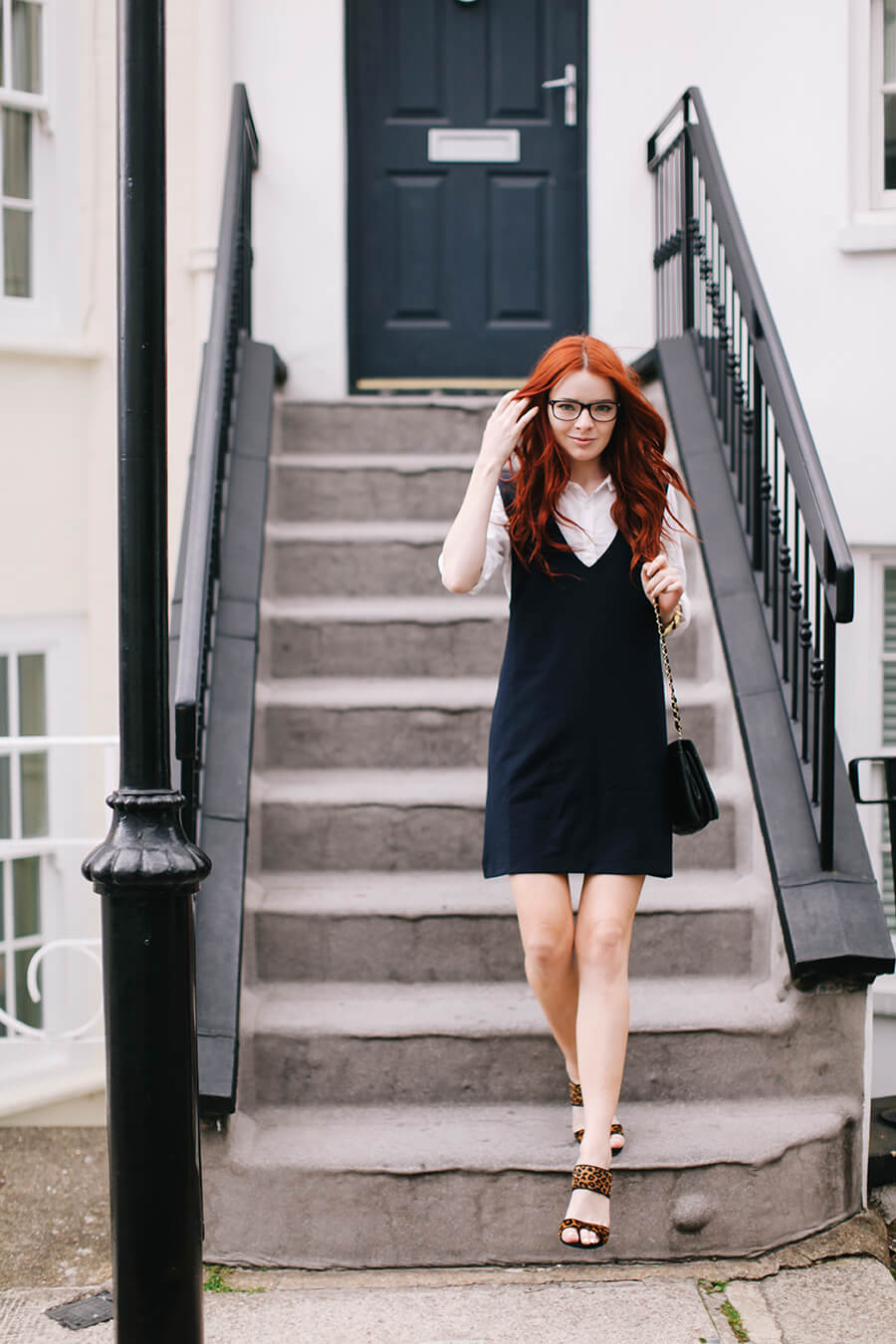 I packed a schoolgirlish navy shift I picked up in Seoul, worn here with nerdy chic opticals from the Glasses.com Kensington Road collection we were documenting. I love these frames!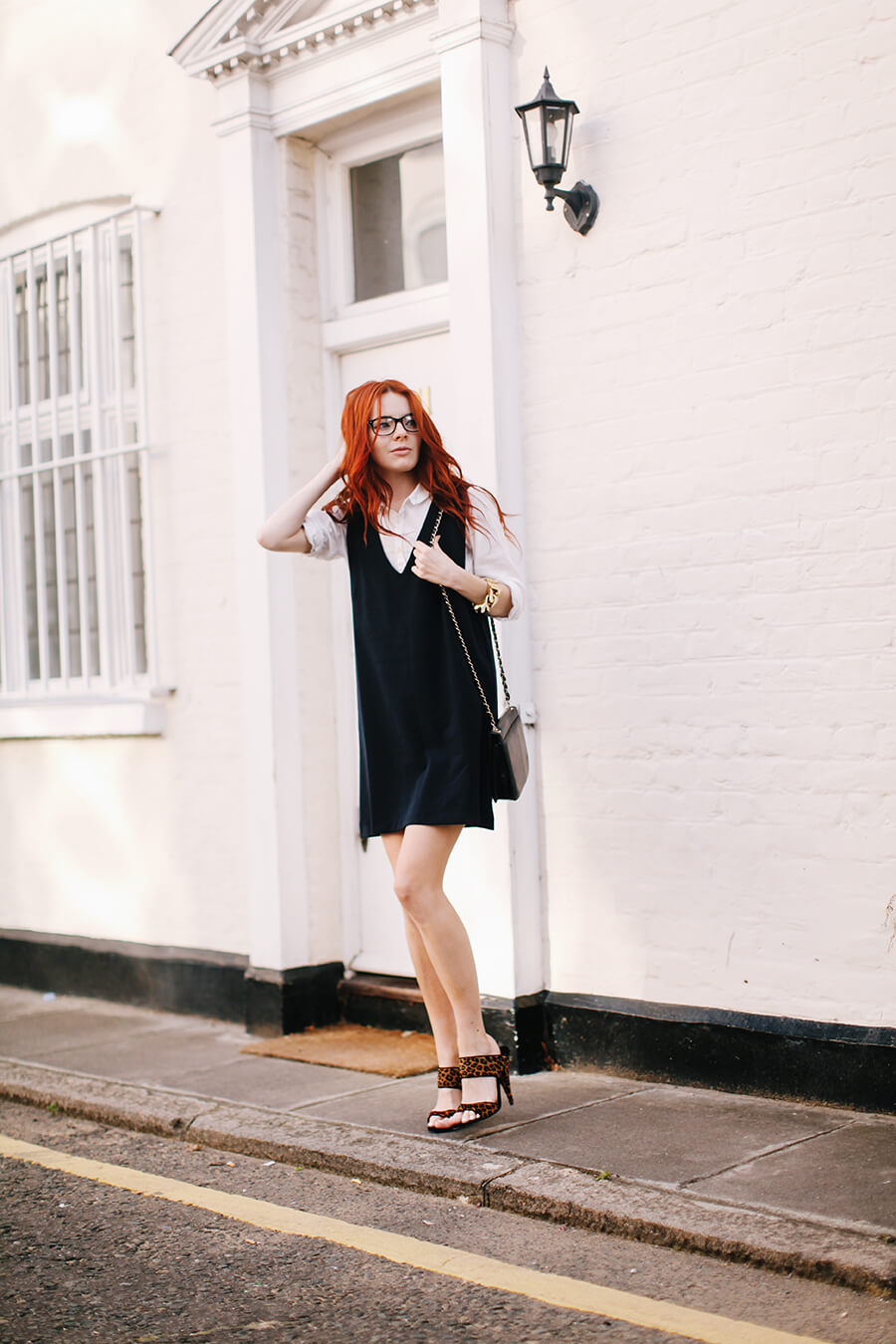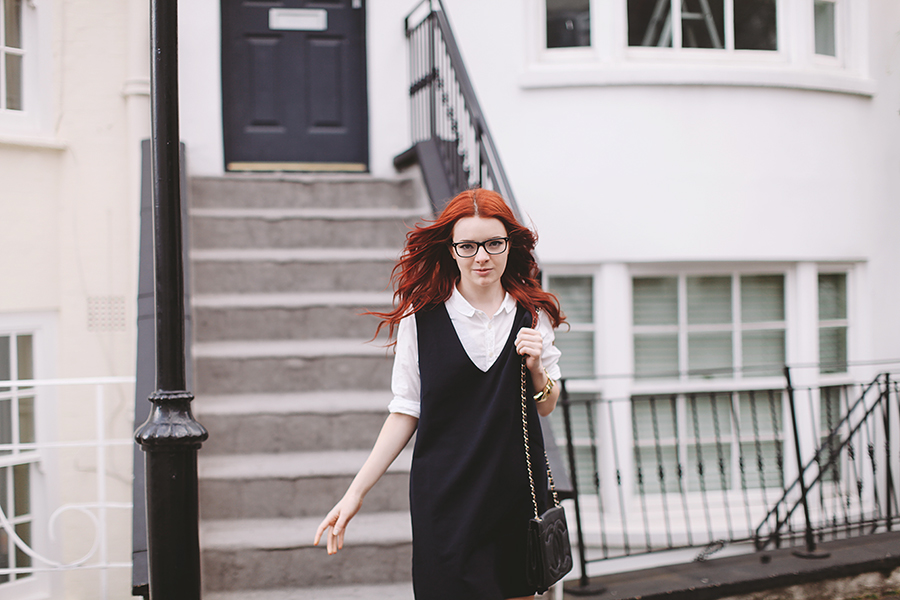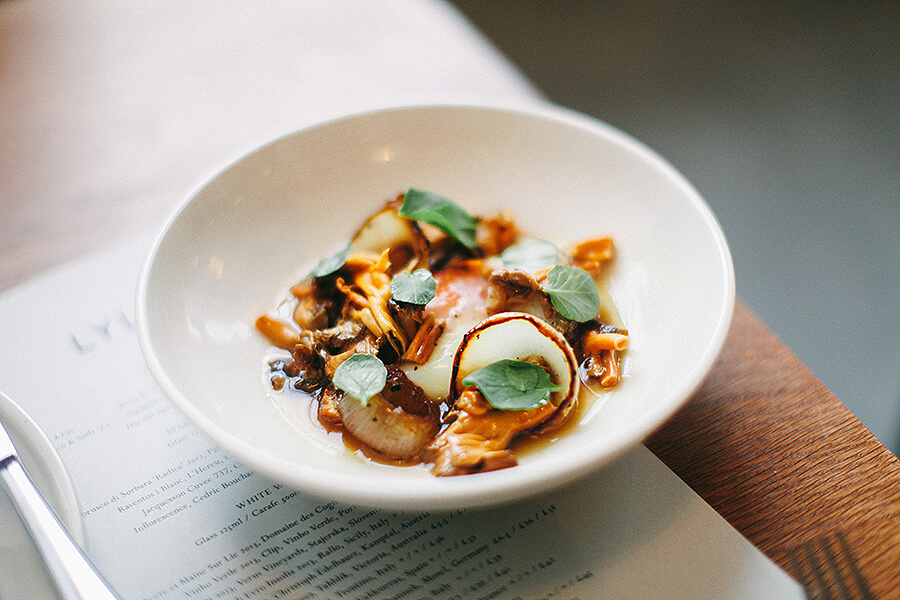 While caught in the aforementioned hailstorm, we found shelter in a very cool new restaurant called Lyle's. Jeff and I are very food-obsessed. (We have actually been cooking our tails off to launch a food blog next week!!) We seriously feel like fate brought us to Lyle's that night. This chanterelle, onion, & egg soup was one of the top five things we have ever eaten, period.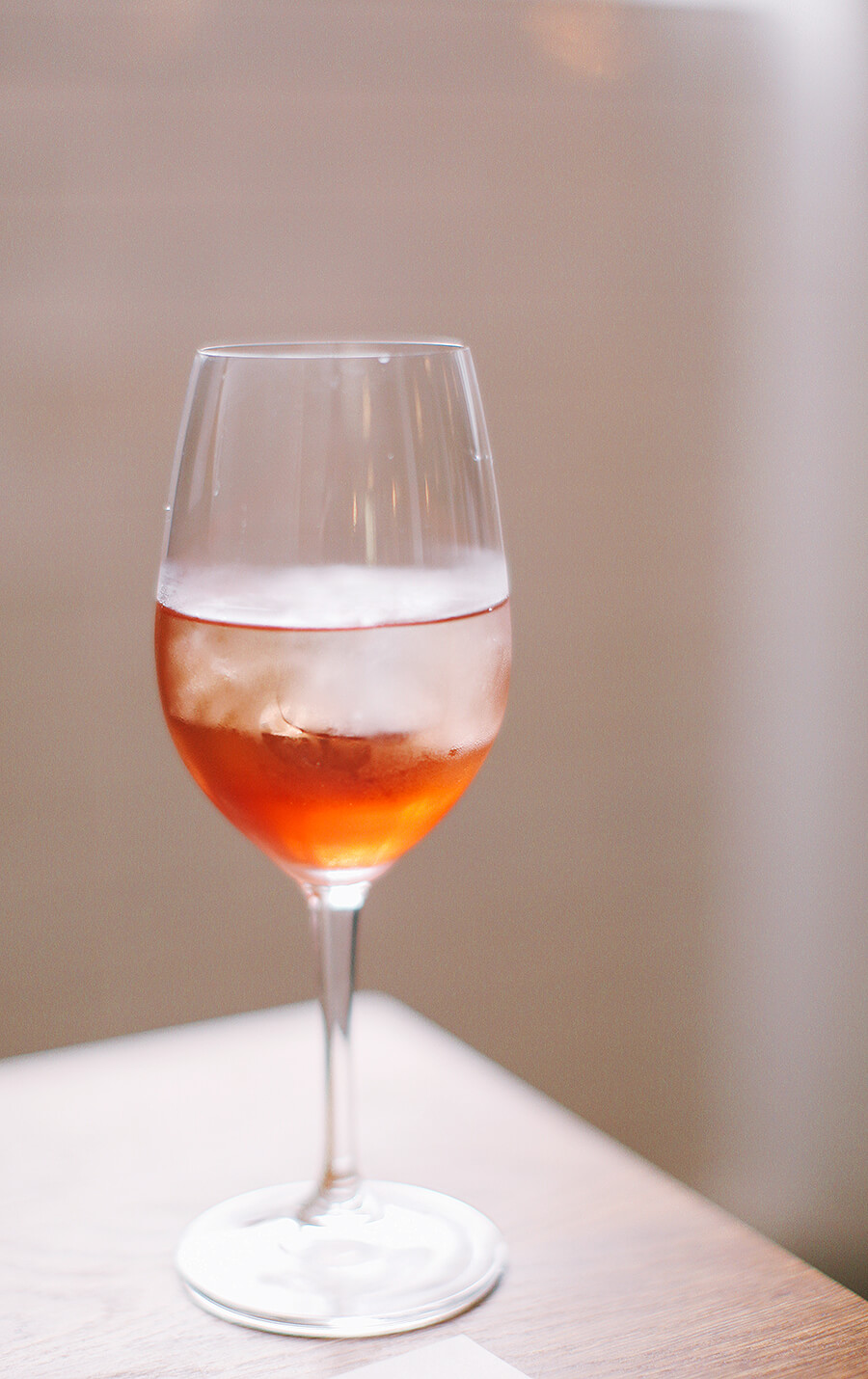 My new favorite summer drink: Campari & white wine. Not a white wine person, but this may convert me.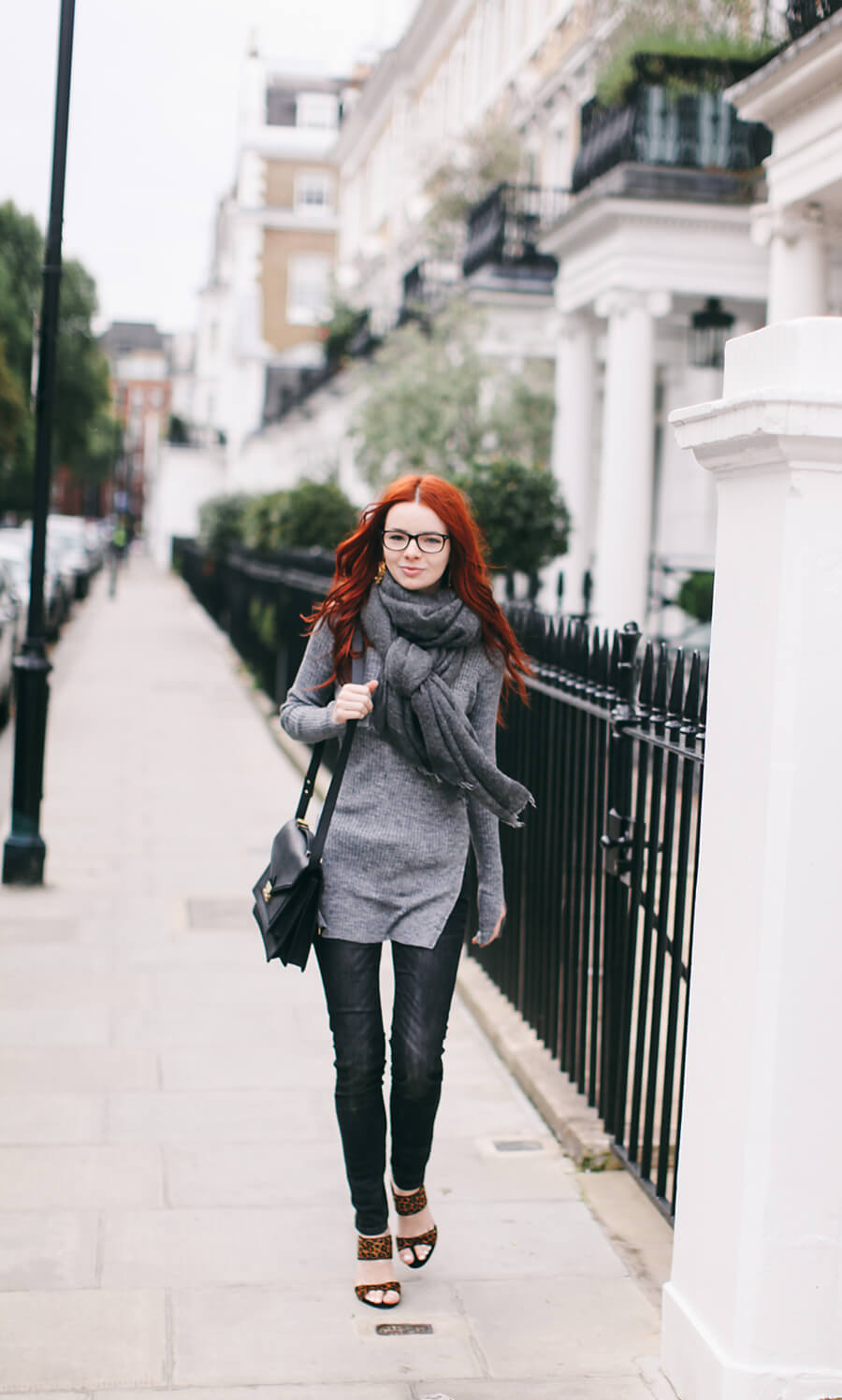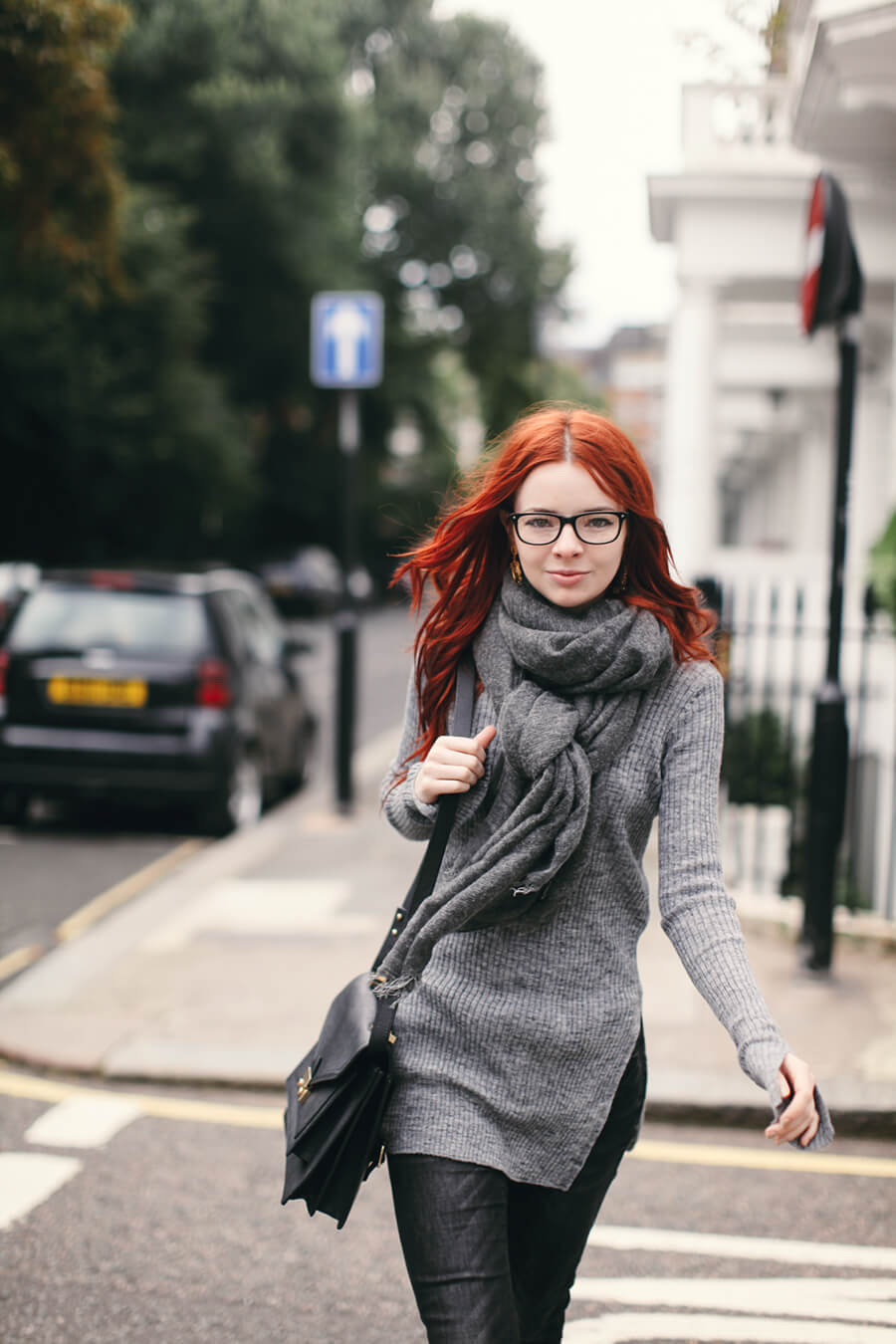 Wearing the Glasses.com "Chadwick" frames with a Zara sweater, Barneys NY scarf, Loeffler Randall bag, Zara jeans, and Miu Miu leopard heels. Also shown, Glasses.com Kensington Road "Wellington" Frames.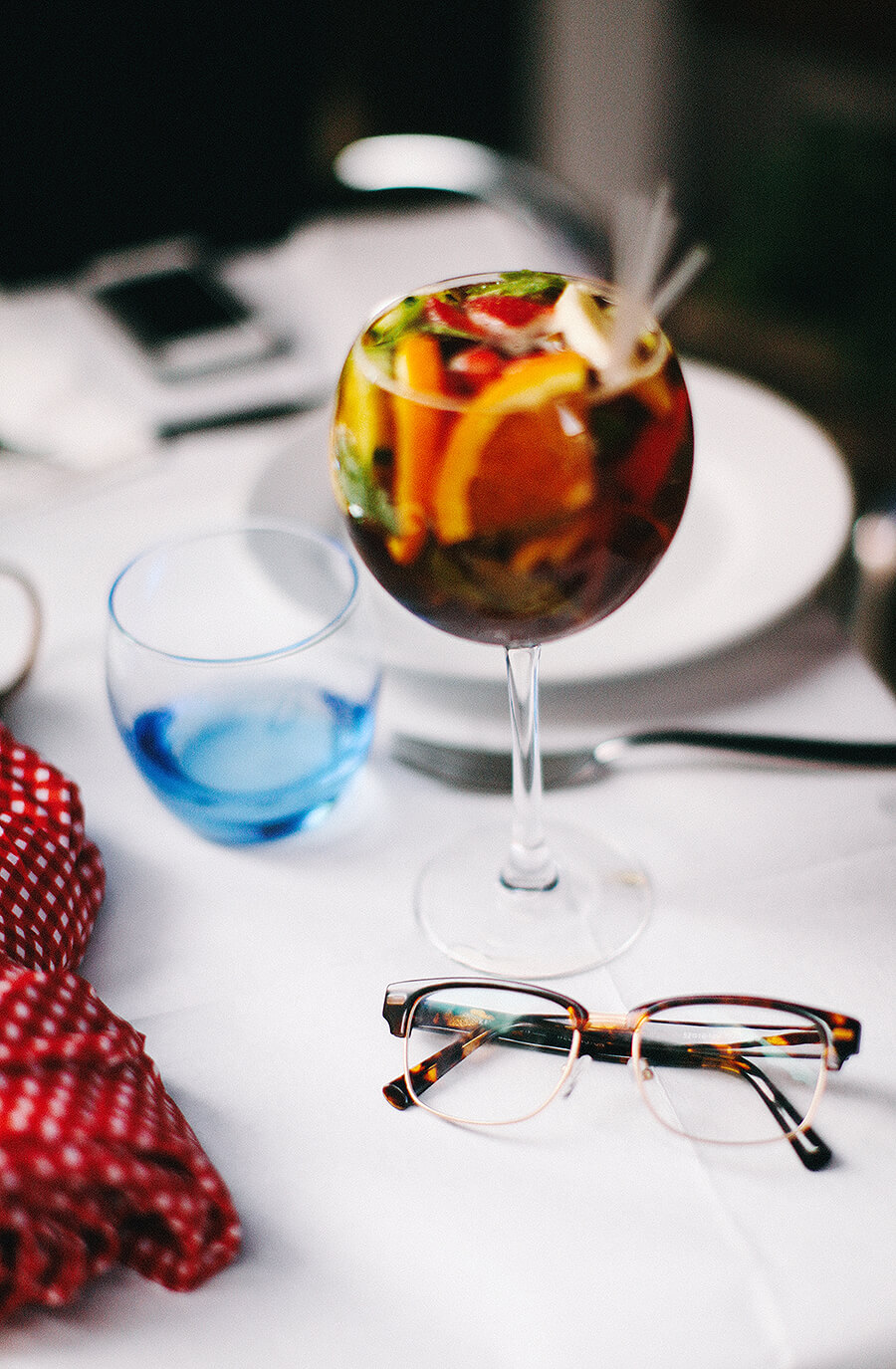 Stopped for a Pimms Cup while we waited out the storm…these are the adorable "Wellington" frames from the Kensington collection! I miss rainy London. I'll be sharing more from the trip soon!