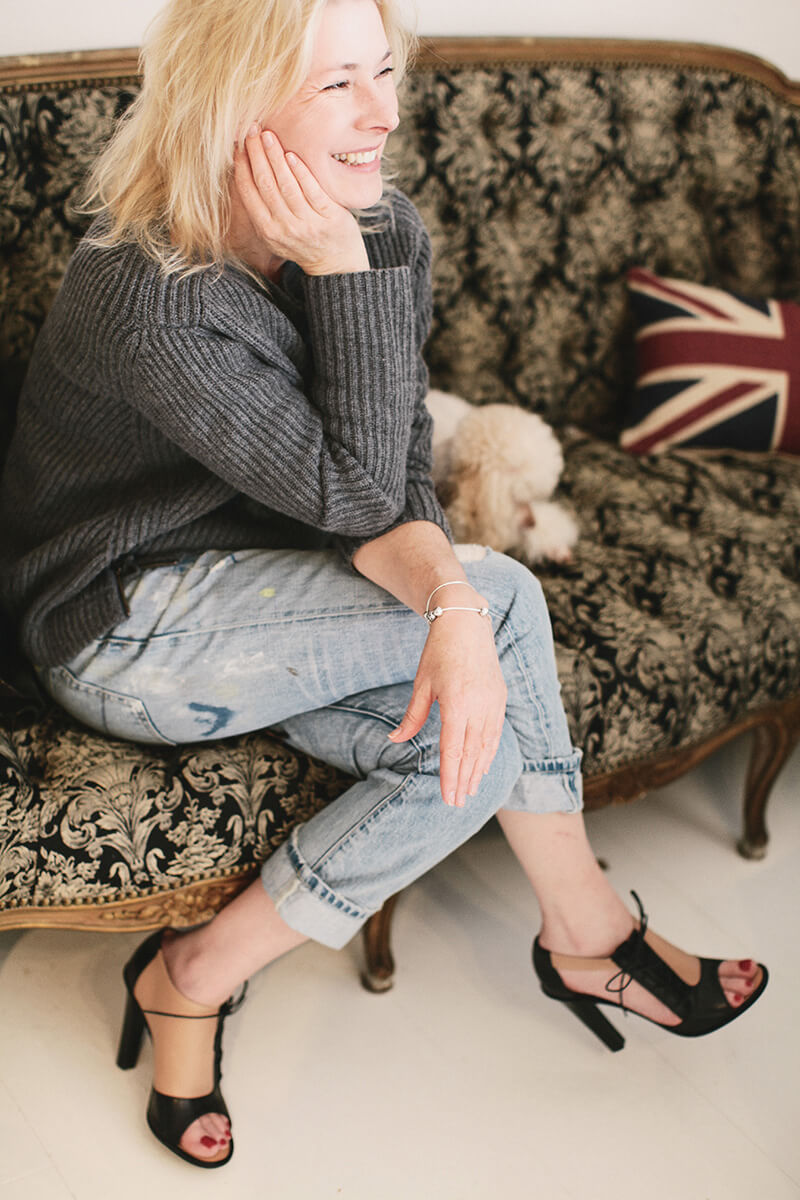 My mom wearing the Freedom bead with NSF jeans and Celine heels
It was easy for me to choose the bead for my mom from the Pandora Essence collection. Freedom is a value she has always imputed to me from the time I was very young. My mother is a free thinker and free spirit. To say that she is a woman who marches to her own tune would be a massive understatement. She has always worked for herself and refused to be tied down to an office. As a young woman it is so inspiring to have a mother with such an entrepreneurial spirit. She taught me the value of standing on my own and never following the lead of others.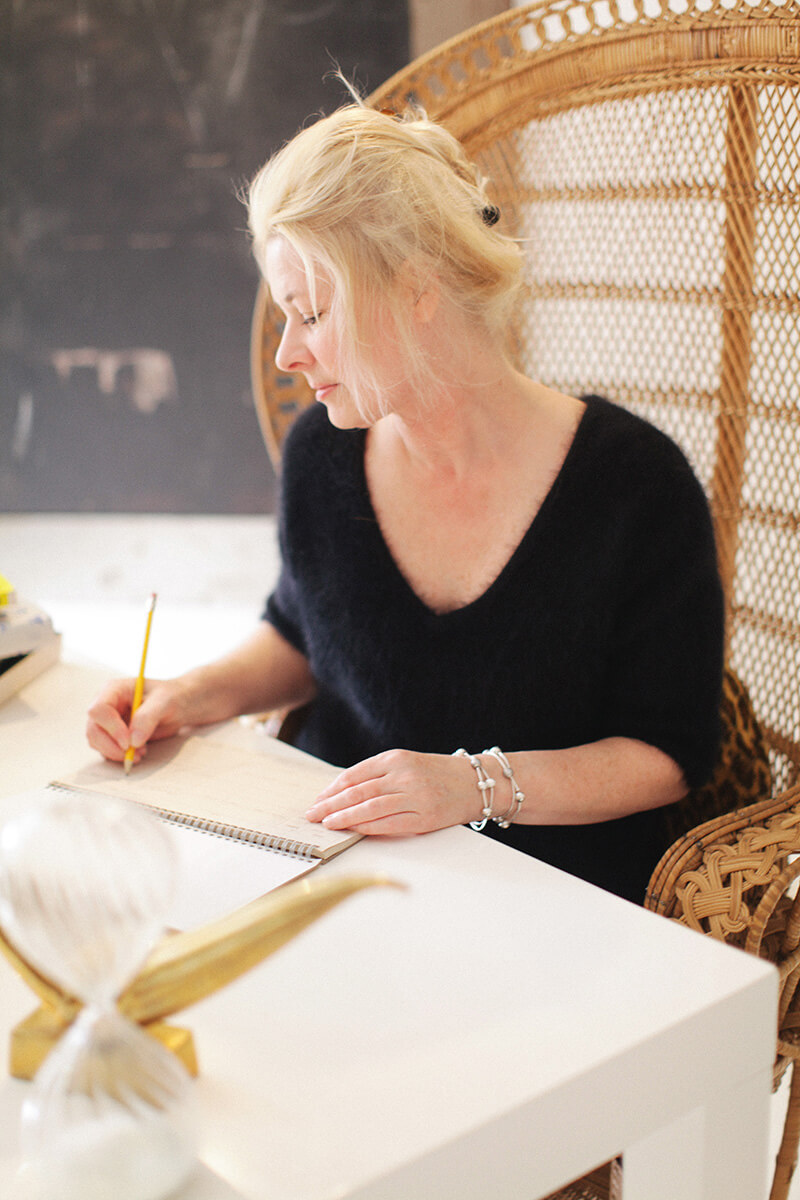 Mom working in her office, wearing the Freedom beads with a fuzzy v-neck sweater.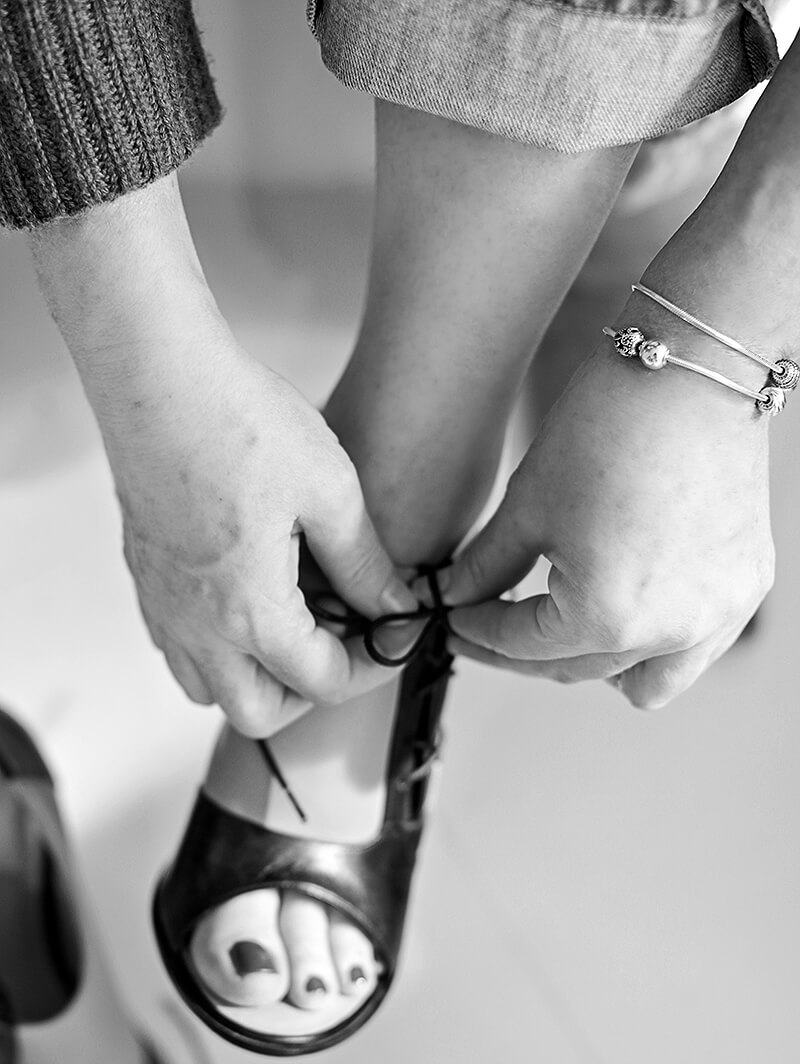 The Pandora Essence collection is made of beads that embody the core values of the wearer. I was so thrilled to choose this bead for mom! You can choose your own bead from Pandora's website and you can learn more about the collection on their Facebook. Share your Pandora story by using #PANDORAessencecollection and #PANDORAcharm!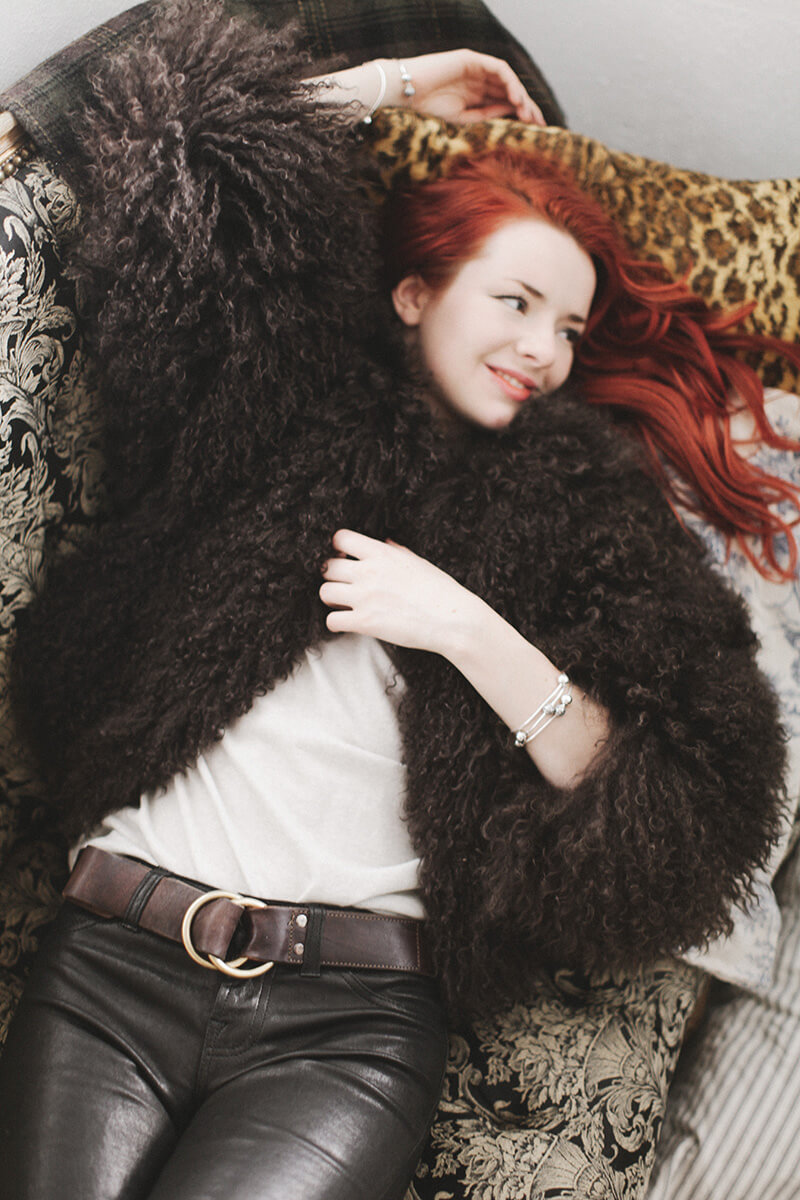 Wearing the Freedom and Health beads with a 70s mongolian lamb jacket, J Brand leather pants and RRL belt.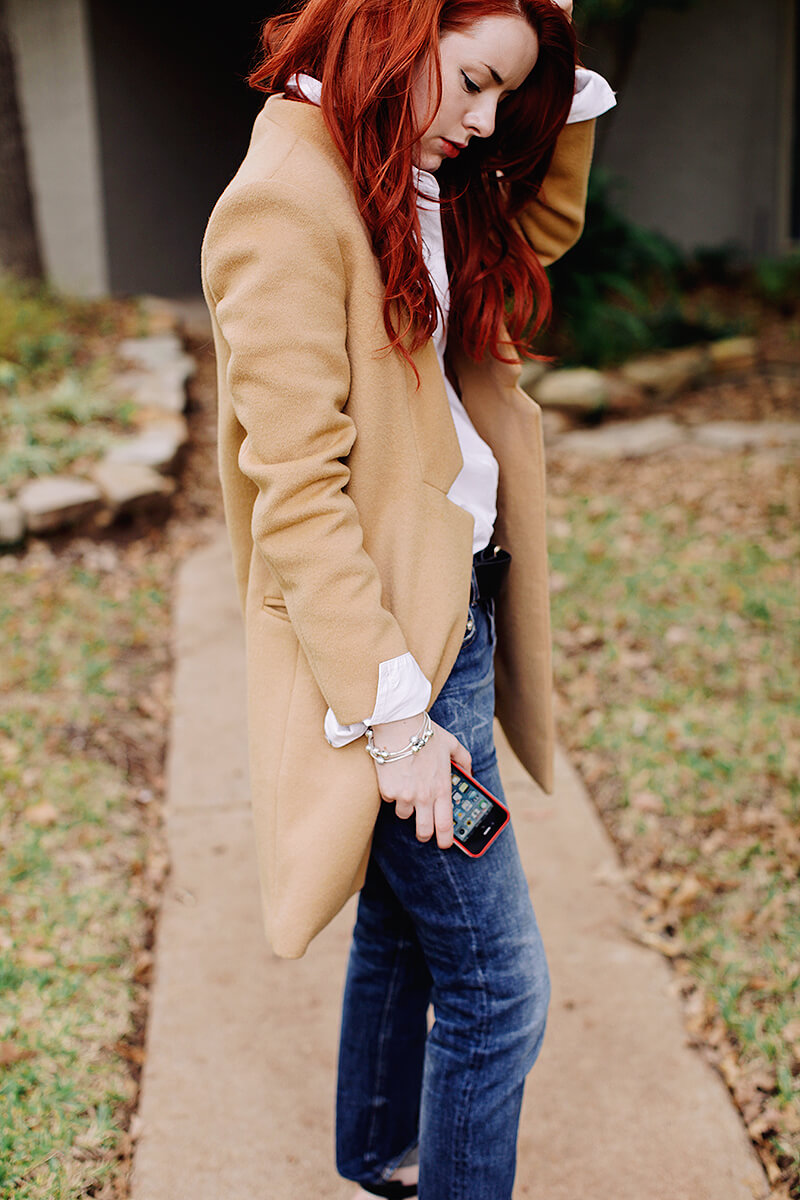 Wearing a Spence camel coat and Golden Goose jeans with the Freedom and Health beads.