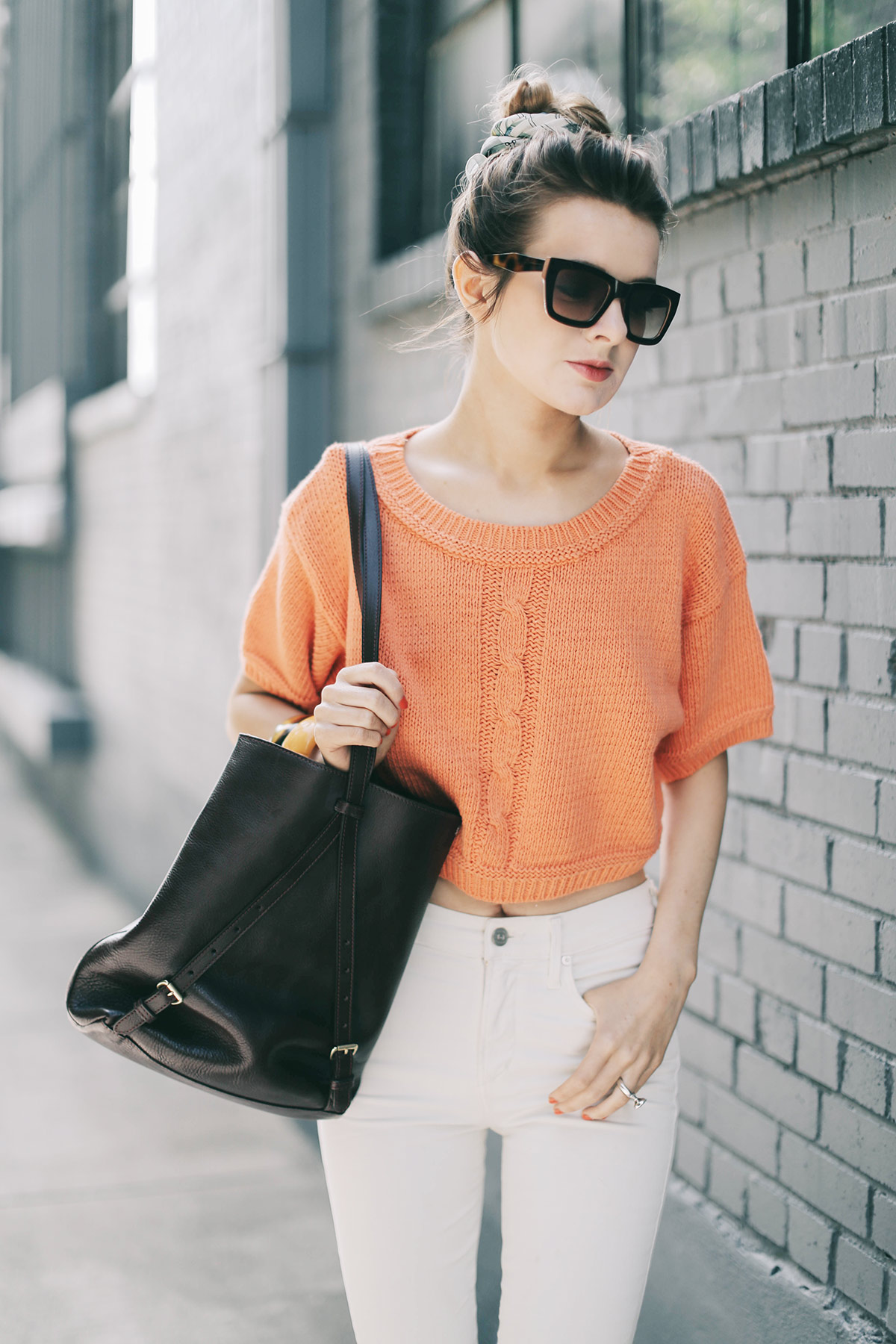 Jeff and I have a staycation planned this week and I'm already in the holiday mood! You may have noticed I'm not usually much of a "flat shoes, jeans, and sweater" kind of girl but a vacation can put me in that mood. I got these jeans last fall and now that it's summer I'm grateful to have a great pair of white jeans in my rotation. These are the Rocket jeans by Citizens of Humanity, my holy grail denim fit. I own the Rocket in three different washes because the fit is so crazy good. They're so comfortable and the perfect high rise, and Citizens does the best washes too.
I won this wide knit Perry Ellis 80s cropped sweater on eBay, it was 6 dollars I think. I definitely plan on bringing this to the pool to wear over my bikni when the sun starts to set! A wide knit sweater can feel so beachy, especially in a color like this!
Sandals are by Katharine Page, bag by Lotuff Leather, sunglasses by Rebecca Minkoff, and my silk scarf and bangles are vintage!