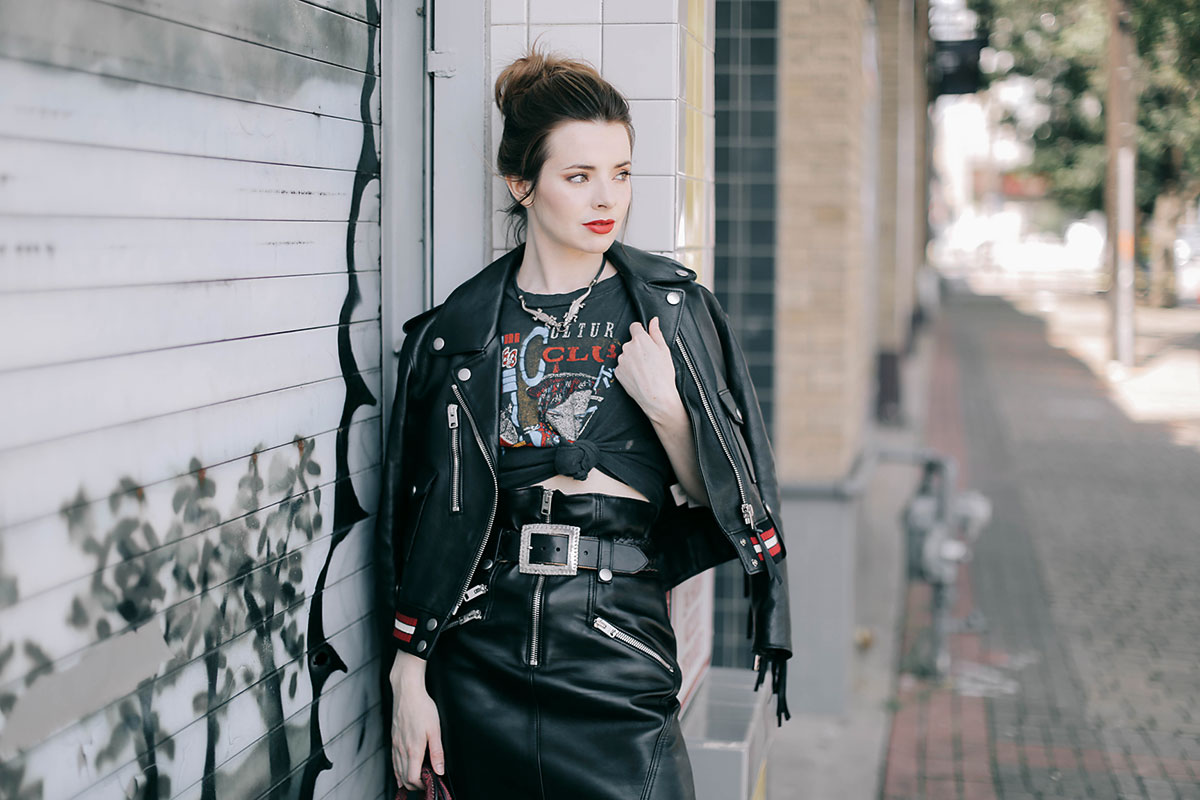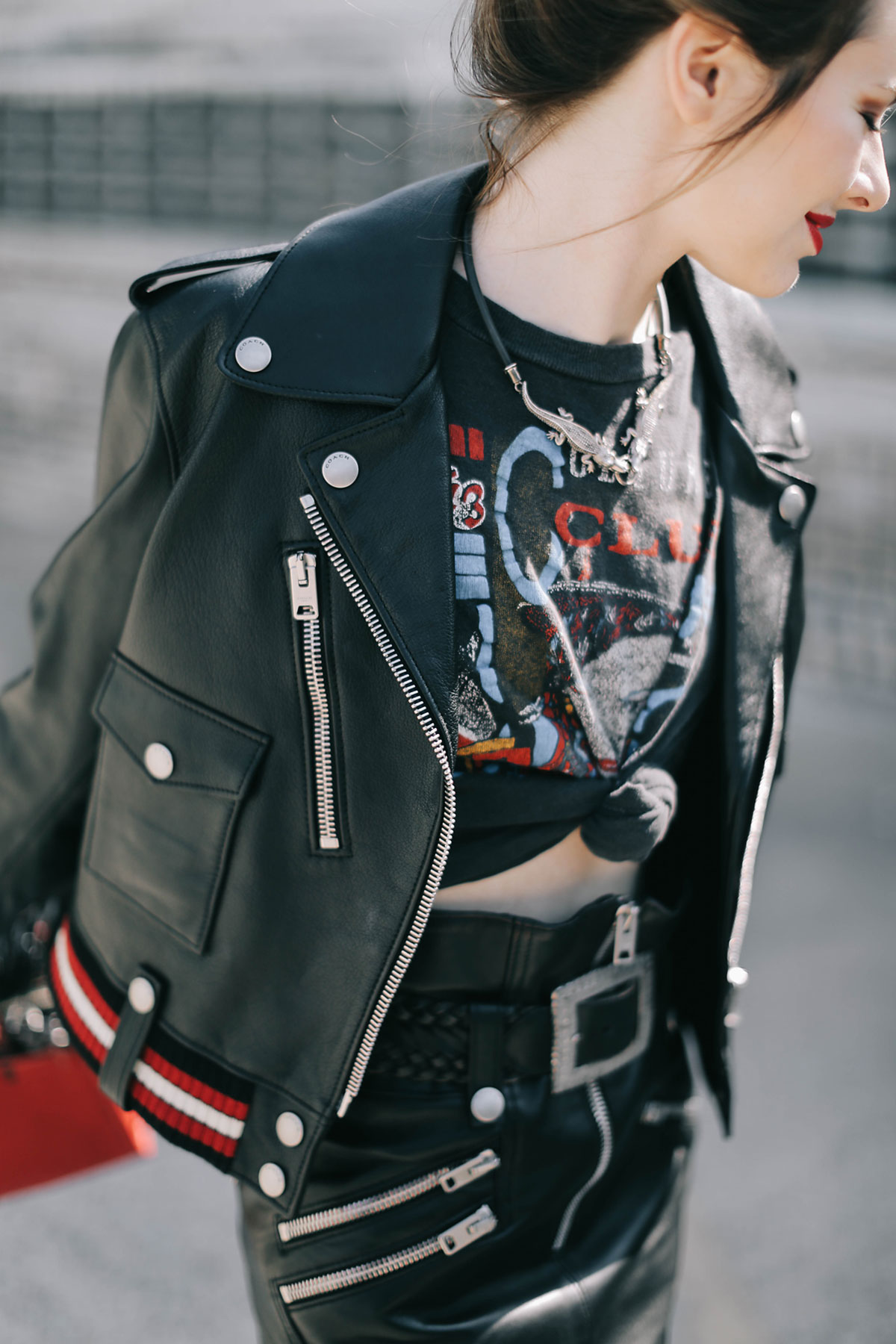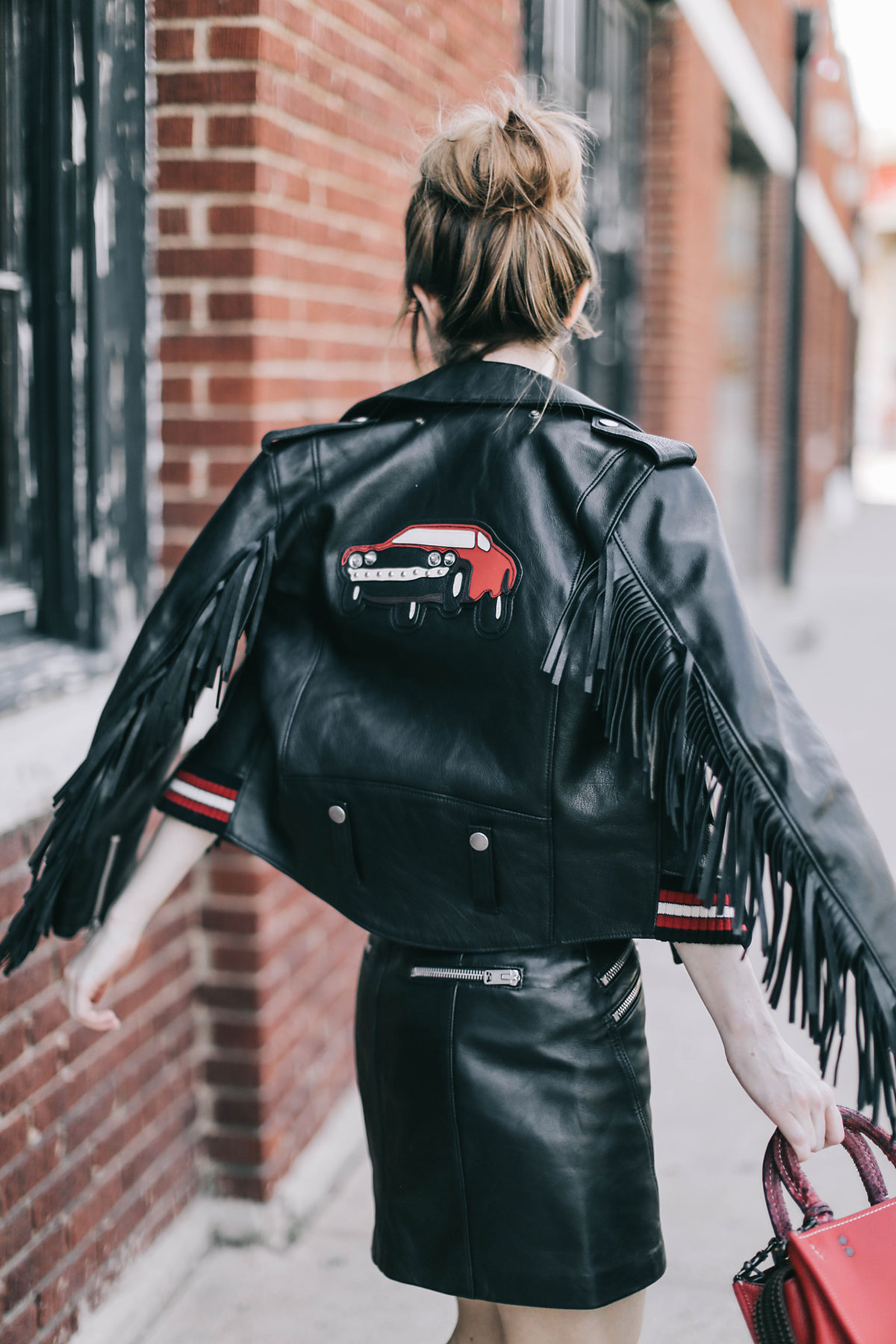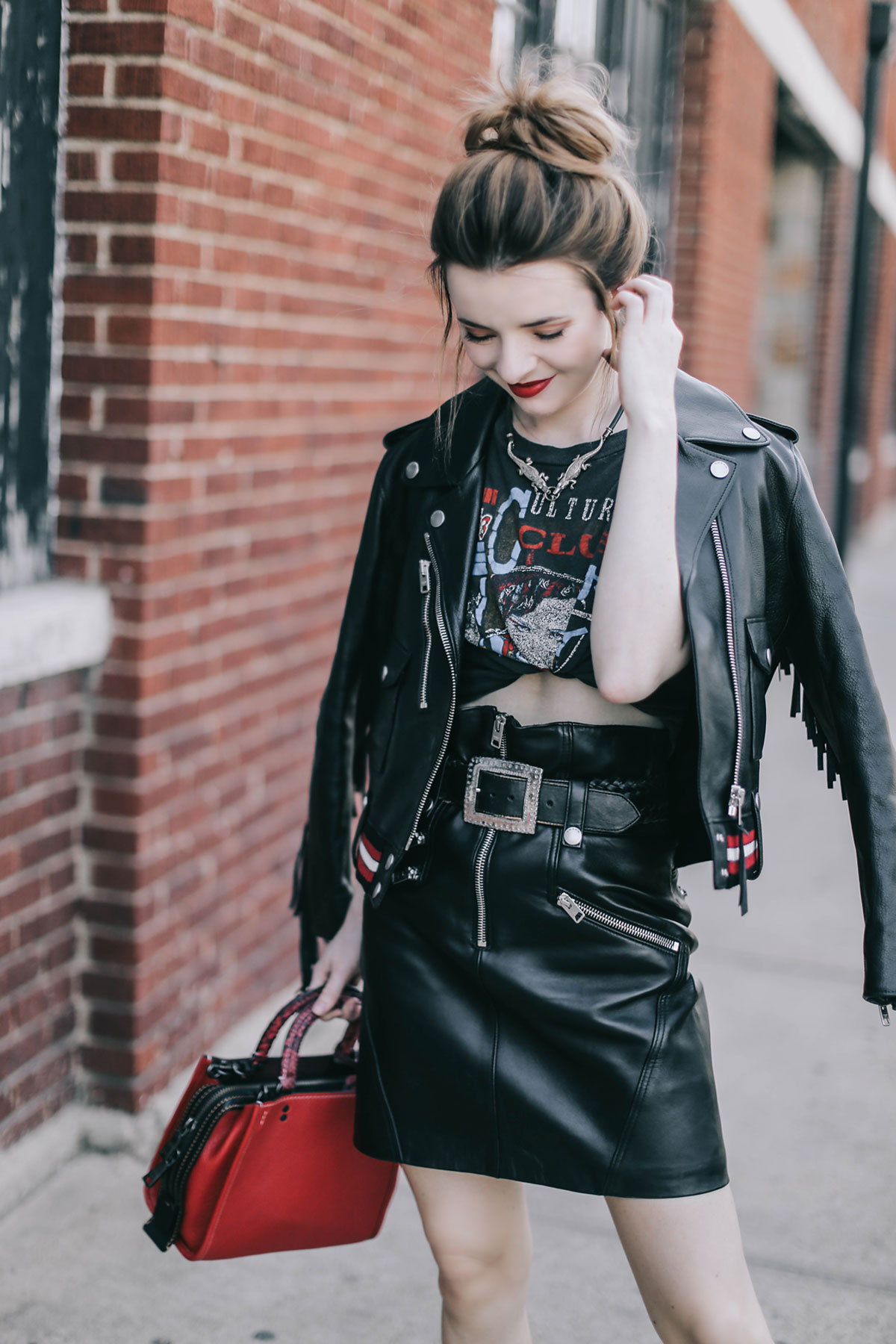 I've had a complicated relationship with leather jackets the last few years. While they are undeniably cool, classic, and mindlessly easy to style, the classic black leather jacket has been worn everywhere by everyone the last few years and I've kind of been wanting something a little bit different. I wouldn't feel very "me" in a basic moto jacket. I owned no black leather jacket up until recently because I could never settle on something that felt just right for my style.
I've mulled this over for many months now.I almost pulled the trigger on ordering this super fun Mira Mikati leather jacket this winter (and now that it's on sale, it's extra tempting). Another option that struck me as having great potential was this amazing faux leather Shrimps coat with a cotton candy pink faux fur detachable collar. Upon exploring the world of non-basic leather jackets….there were so many fun options, why would you go basic right now?
I've been loving the rebirth of Coach the last few seasons and have been lusting after their gorgeous bags and jackets for a while now. I was very lucky to be invited to a dinner Coach is throwing here in Dallas tonight and I get to wear this beautiful Coach jacket for the event. When I put it on, I knew this was the kind of jacket I've been looking for! It's just a bit more fun than the usual suspects. I feel like myself in this.
With this jacket I wore a Coach leather skirt with a vintage belt, a vintage Culture Club t-shirt, Golden Goose sneakers, vintage Keiselstein-Cord necklace, and Coach bag.
Below are some other killer options for upgraded leather jackets…I could go for any of these!