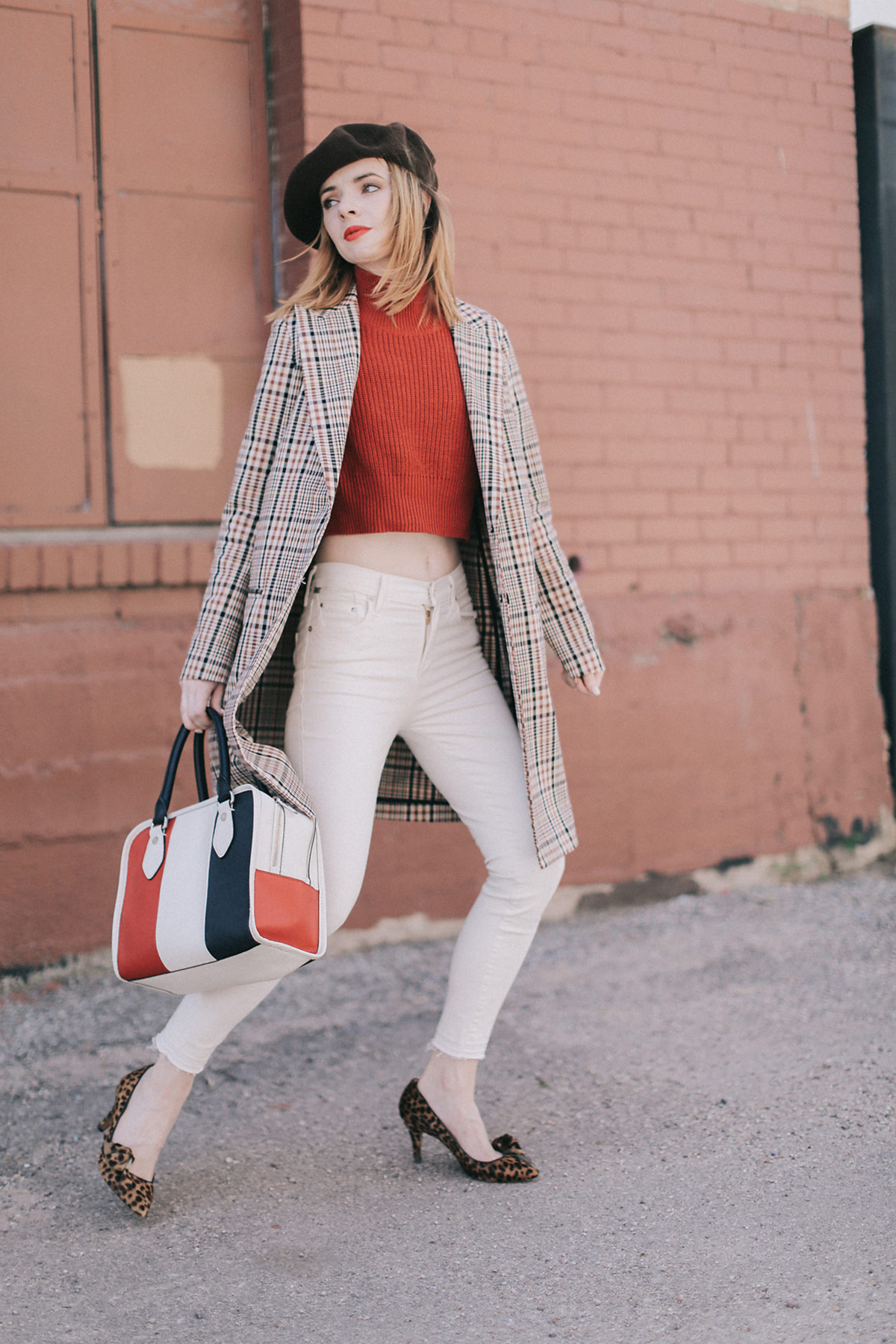 Happy Friday guys! This is an outfit I've been meaning to post for a while…whoops! Things got a little crazy with traveling lately. If you follow me on Instagram, you'll know I was in LA earlier this week for A Current Affair. It was so much fun seeing all of my vintage friends and shopping the show.
I got this plaid coat in Paris at Merci's amazing store. It's unlined and incredibly lightweight, so it is perfect for spring in Texas! The brand is Barena, and the quality of the coat is truly remarkable. I wish their women's clothing was more readily available, it seems not many places carry it. Farfetch does have a small selection.
Now that it is spring I'm feeling not wearing many dark colors. I'm swapping black and grey for creams and whites! I am so glad I got these jeans, I have blogged about my love for the Citizens of Humanity Rocket jeans a few times before. This is my third pair of them, that is how much I love the fit!