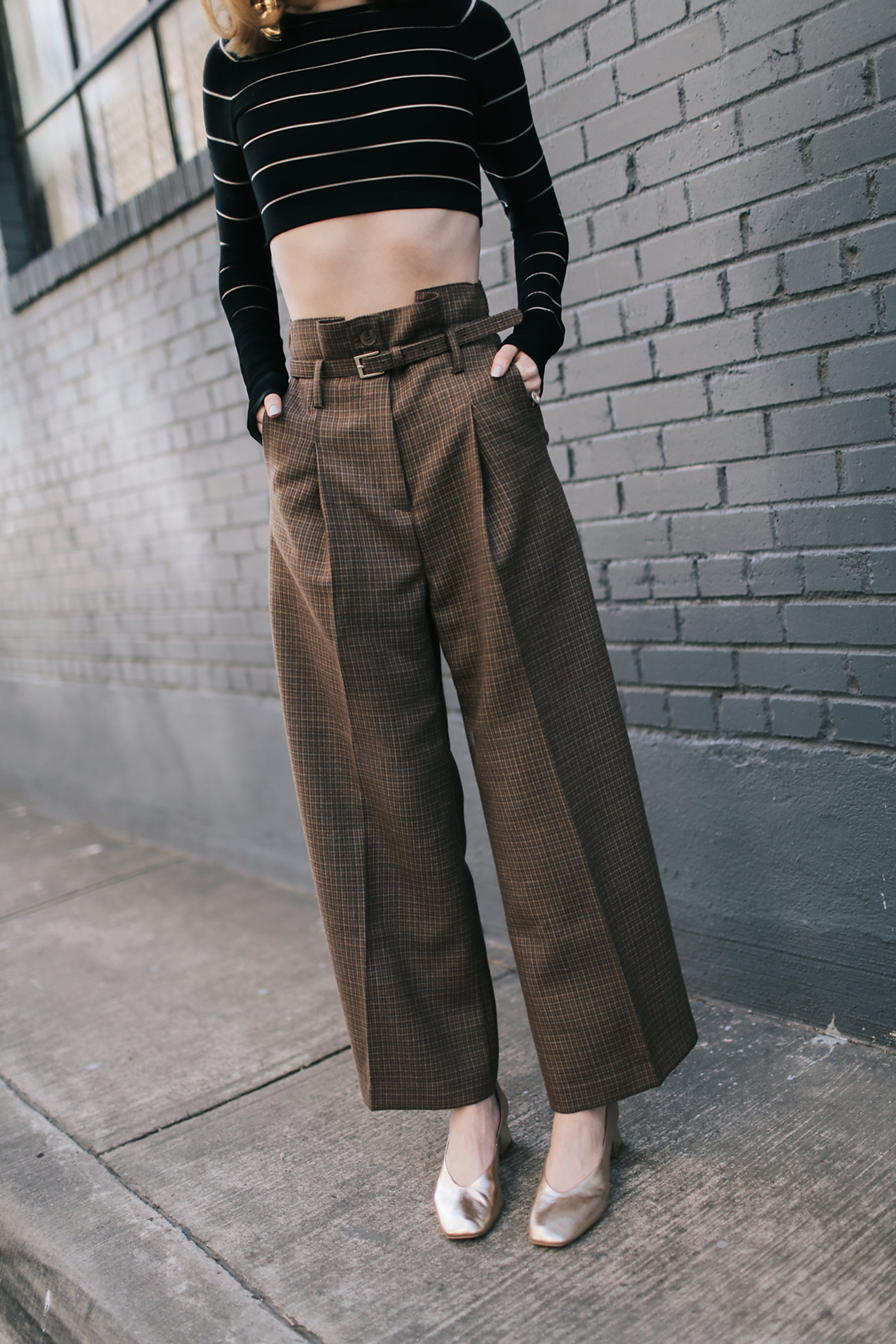 This may sound kind of ironic, but I've had some pretty bad luck with shoes lately. I had picked out the shoes I wanted for spring a few months ago and was waiting for them to become available for purchase. Those shoes were the Saloon boots by Dorateymur. Aren't they dreamy? I ordered mine on Browns and waited anxiously for them to arrive. Three days after I placed my order I got a refund from Browns. Huh?? They had sold the last one in my size in store. I was pretty crushed if I'm being honest. I had picked out so many outfits in my mind to wear them with.
Well, back to square one, I thought. I picked out a gorgeous pair of patent boots from LOQ, a new LA-based shoe brand I had never tried before. I waited for two weeks for the boots to arrive only to find they ran an entire size too small. Of course! Upon checking into an exchange, I found the shoe had sold out entirely. Now I was starting to get a tiny bit frustrated. I know I'm the last person on this planet that needs more shoes, but we all know how happy (or unhappy in my case) a new pair can make us!
I looked and looked for a shoe that would fill the void left in my heart from all this shoe heartbreak. I stumbled on these Kurt Geiger Carvela pumps on ASOS and fell instantly in love. I ordered the white pumps right away and would you believe it? They were also sized incorrectly. I ended up giving the white pair to my mom, and ordering us both a pair of the gold Antidote pumps. So now between the two of us, we have three pairs of this shoe total.
I'm so glad I finally found a pair of shoes that could break my streak of bad luck. And the best part, they were a fraction of the price of the shoes I had my heart broken by! Word to the wise…if you are thinking about ordering this shoe, order a size below your normal US size. I'm normally a 39, so I ordered the 9, but it arrived marked as a 40. I ordered the 8 next time and it fit perfectly.
Wearing Carvela by Kurt Geiger Antidote pumps in gold, Stylenanda pants, a striped crop top I got on consignment, and vintage clip earrings (similar look here).