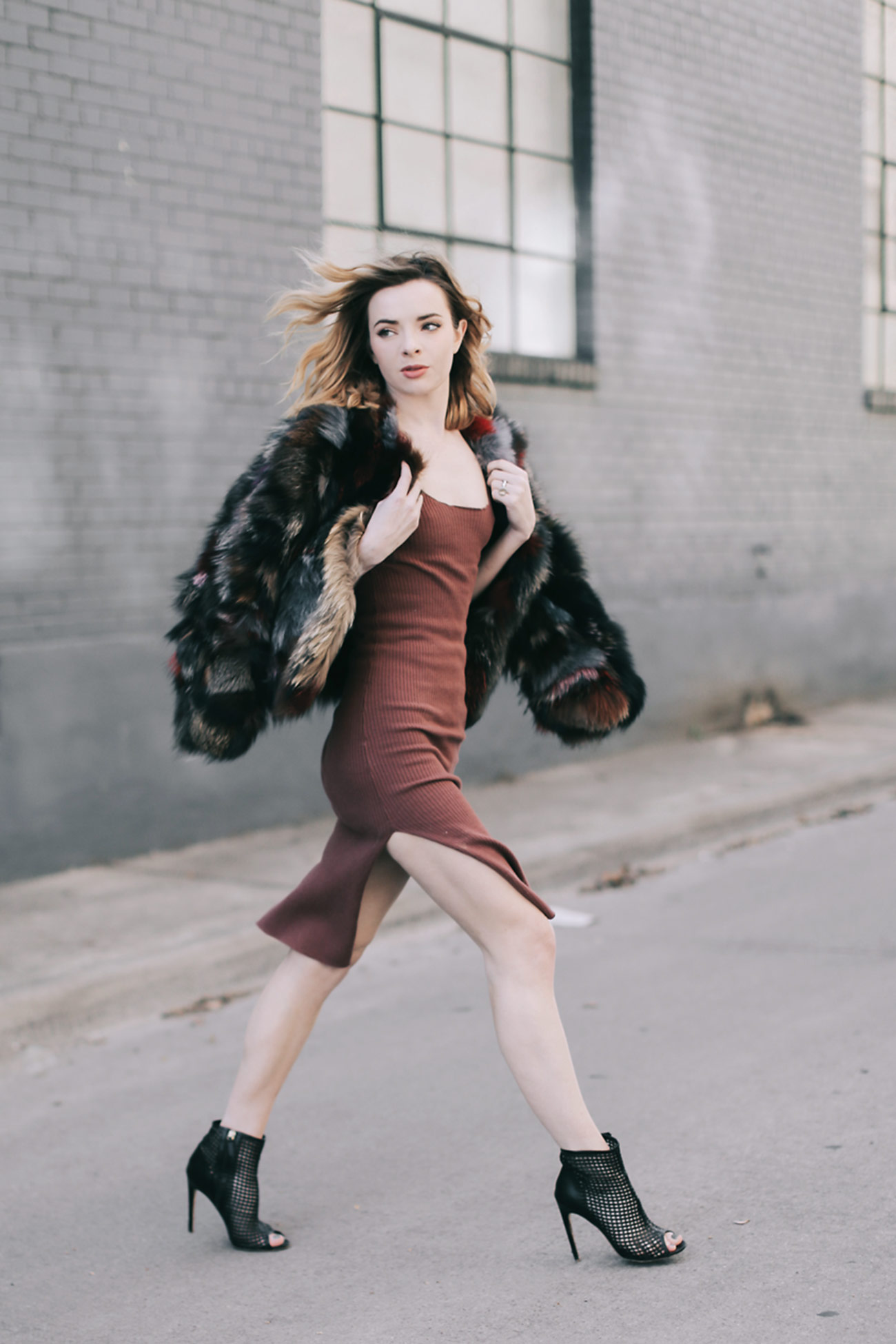 The weather here the last few weeks has been totally bonkers, it feels like we experience all the seasons in a span of two days. It keeps yo-yoing from clear skies and 70 degrees to rain and freezing cold. This outfit kind of sums up how I'm keeping up with it. Always keep a warm jacket just in case it decides the temperature decides to take a dip while you are out, and definitely don't count on your hairstyle lasting in case of sudden showers.
I got this dress from Free People two months ago, and it was so comfy I bought it in another color when it went on sale. Sadly it is sold out now but this one from Revolve is very similar. The coat is something I've had for years, it is by Alice and Olivia. The amazing mesh booties are by Jerome C. Rousseau!
So glad to be winding down a hectic week. Believe it or not, Jeff and I still have some unpacking to do, but my goal is to show you all our new home soon! We've been really loving it here so far. I hope you all have some relaxing weekend plans. I'm pretty wiped out from a long week and I'm looking forward to staying in to watch West World!