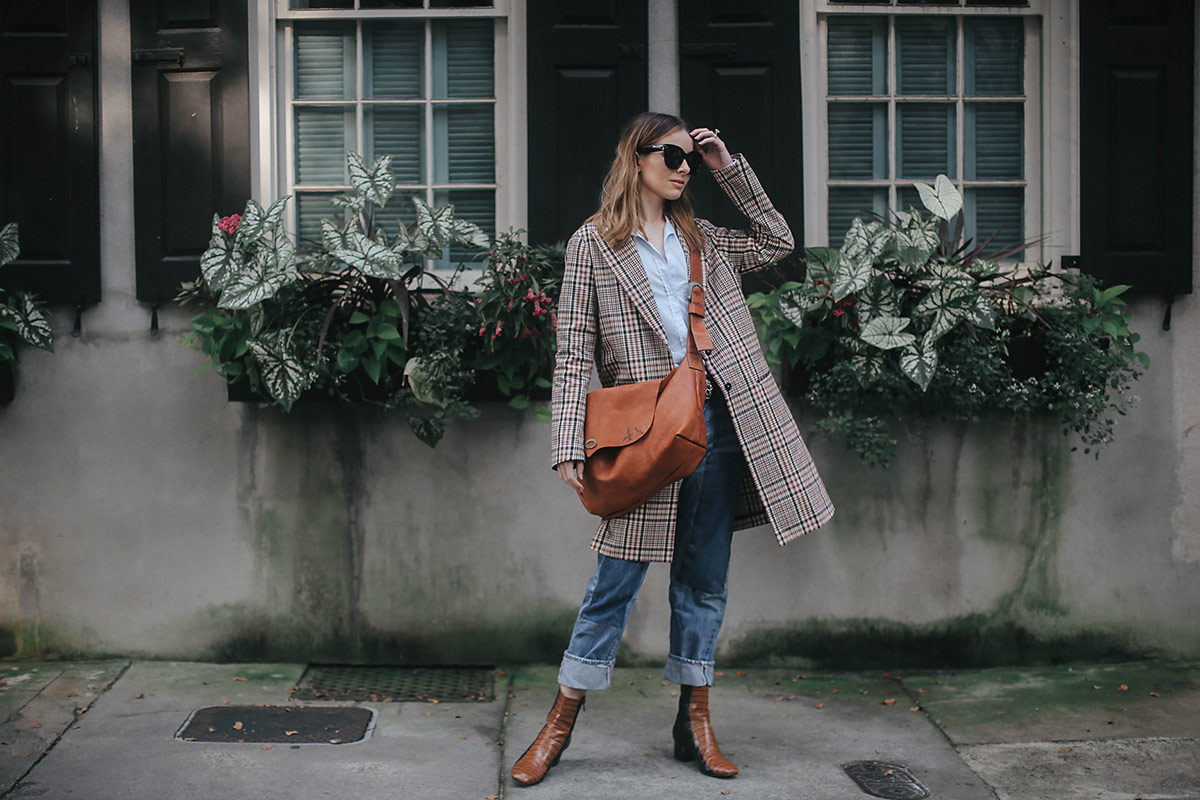 If you have been following me on Instagram, you'll have seen I was in Charleston this week. We were visiting our friends, one of whom is going to be our wedding officiant. I can't believe we're only twenty eight days away now! Charleston is one of our favorite places and we've been really looking forward to this trip for a long time. We got to do so many of our favorite things but I still wish we had more time. A few readers asked me for some shopping and food recommendations so let me quickly mention a few of our favorites.
Dining: We had dinner at F.I.G., the Ordinary, and Monza while we were there this time and as usual they did not disappoint! Some of our other favorites are Husk, McGrady's and McGrady's Tavern, Minero, and Leon's Oyster Shop. Our friends repeatledly emphasized that La Farfalle is a must-go, but we did not have time to try it! Our favorite Charleston tradition is cocktails and a charcuterie board at The Belmont Bar. Save room for dessert because they do house-made poptarts that are to die for.
Shopping: Hampden Clothing in Charleston does amazing buying as you can see from their e-commerce selection. The shoe selection is really really good, which obviously makes it a favorite on mine. Also visit Worthwhile, the store is a work of art in itself. You'll find designers like Eckhaus Latta and Rick Owens but also many other artisan designers who only make one-off pieces. Also be sure to stop by Candy Shop Vintage, it is heaven for costume jewelry enthusiasts! My incredibly stylish friend Deirdre sells her own jewelry designs (including this crazy cute croissant necklace) but also has a vast knowledge of vintage costume jewelry which you'll find a selection of as well.
I hope some of these suggestions help if you have an upcoming trip planned (jealous if you do). I have a crazy week ahead, I am leaving Monday for Round Top Antiques Fair and then heading to Paris on Tuesday. I've got to hustle on packing and laundry at the moment. Here are some of the shots of what I wore in Charleston, I had a lot of fun styling for this trip!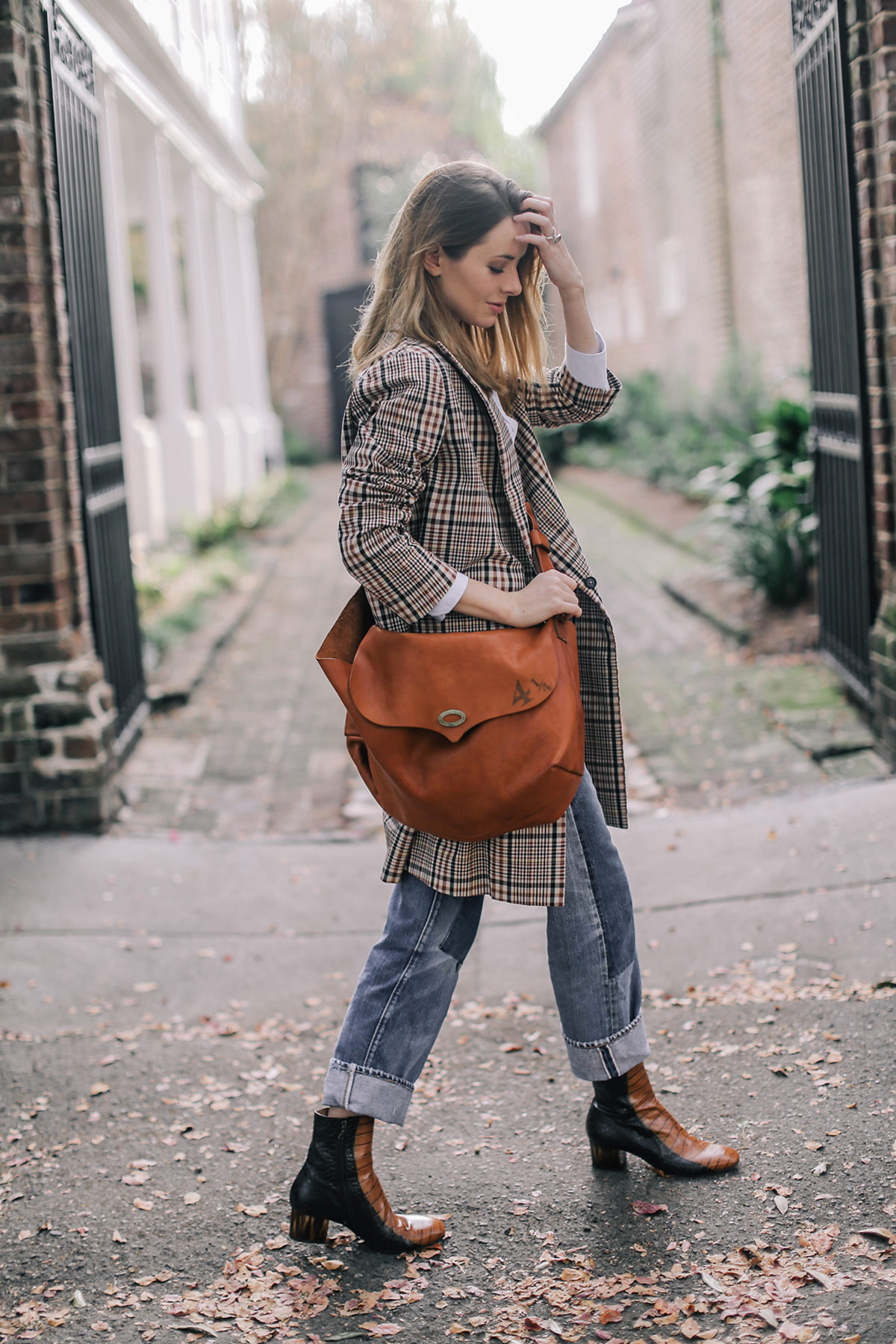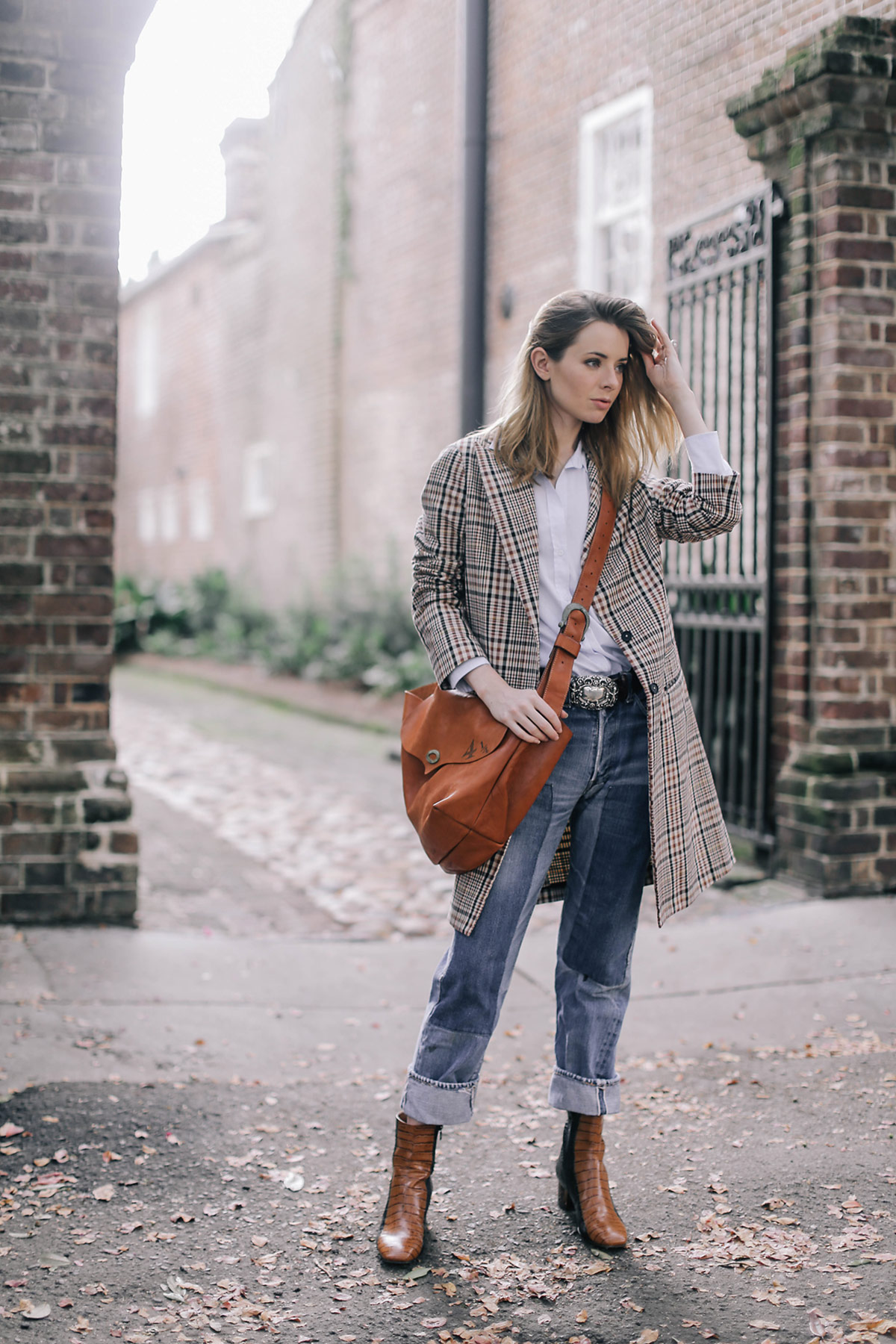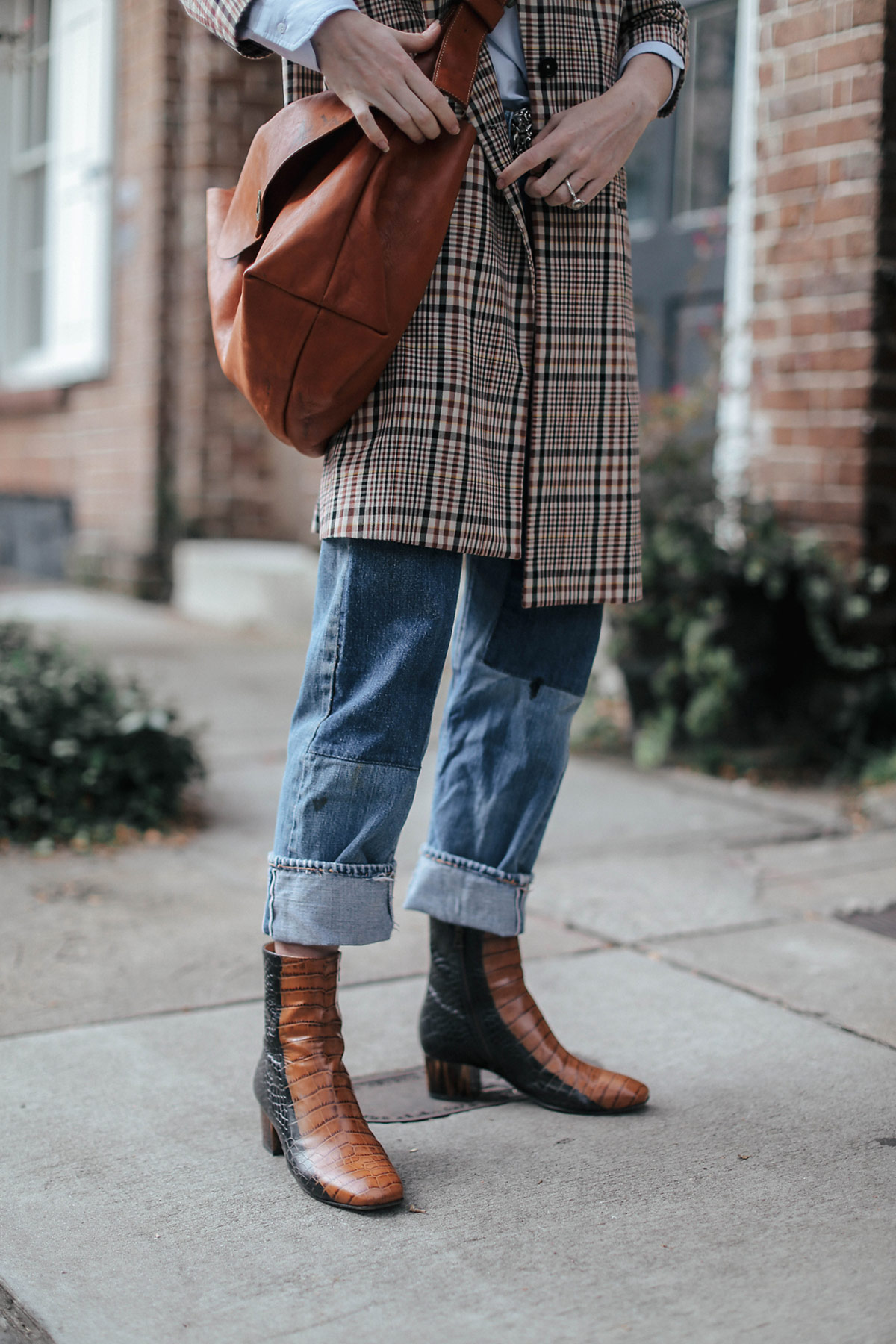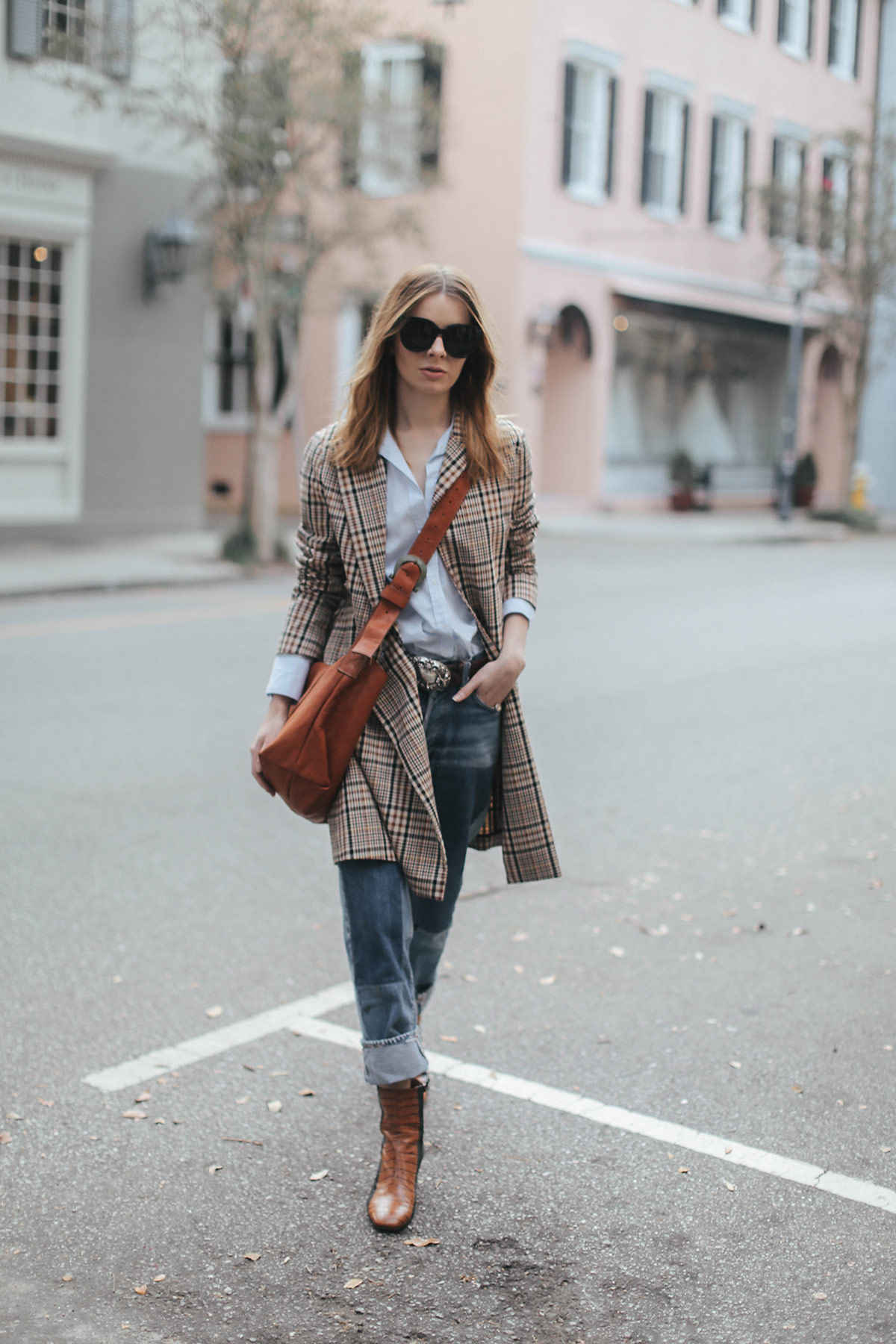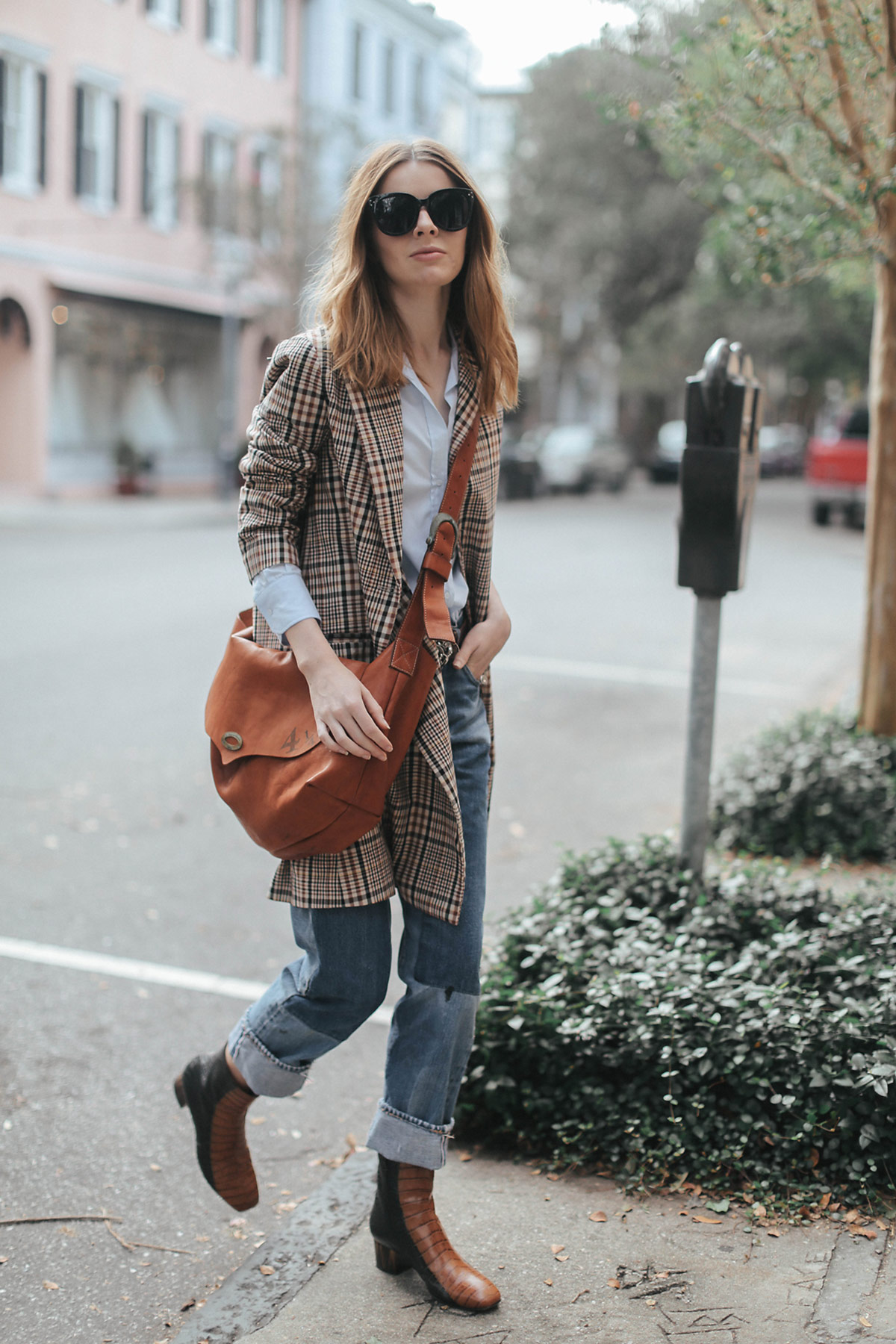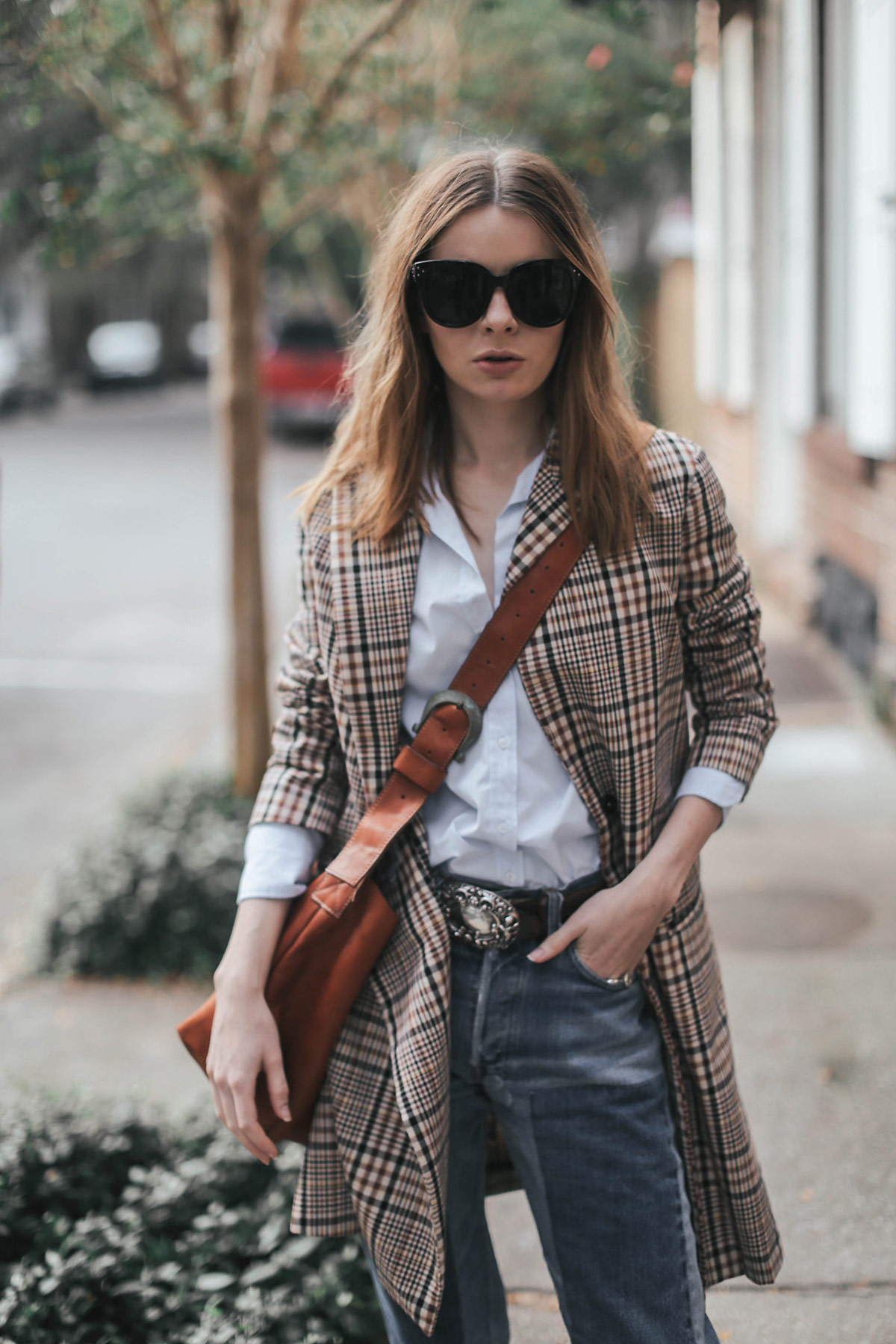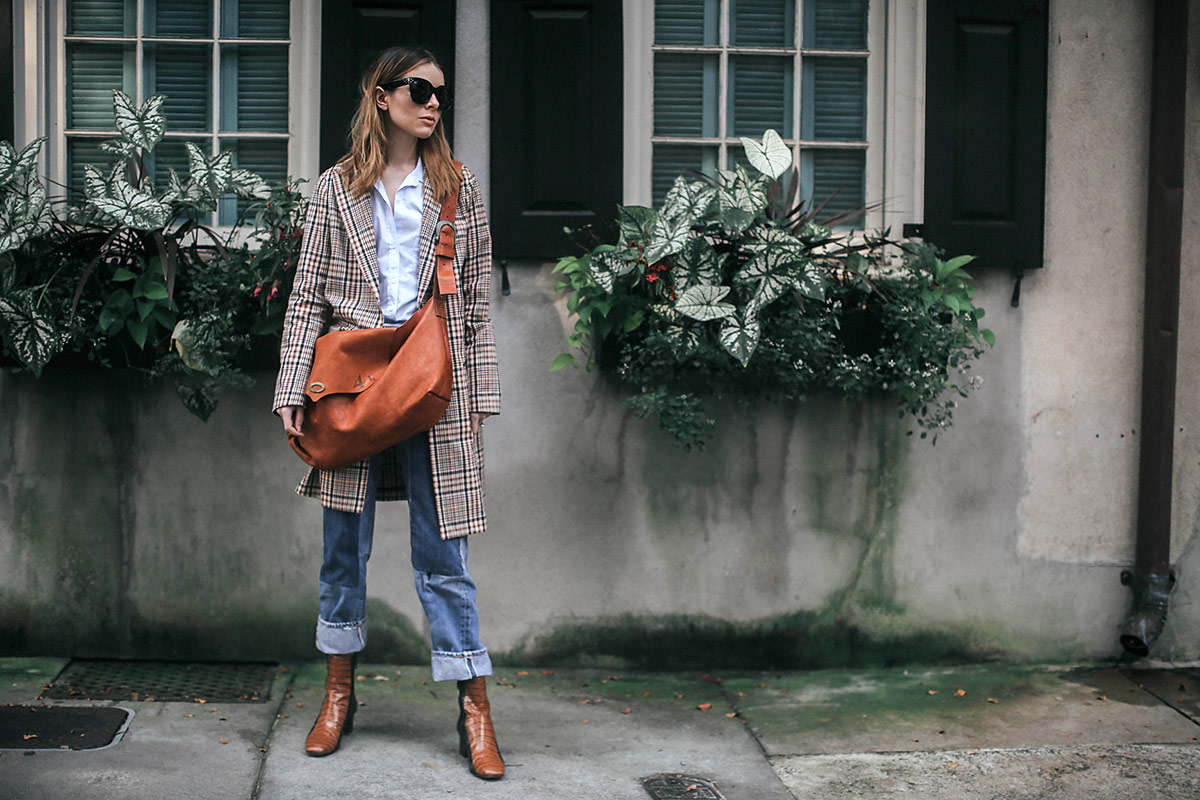 Here I am wearing a plaid coat by Barena that I bought at Merci in Paris earlier this year. Also wearing with a Zara button down shirt, vintage patchwork Levi's, a crossbody bag I bought maybe ten years ago in Tokyo, and Dries van Noten boots from about five years.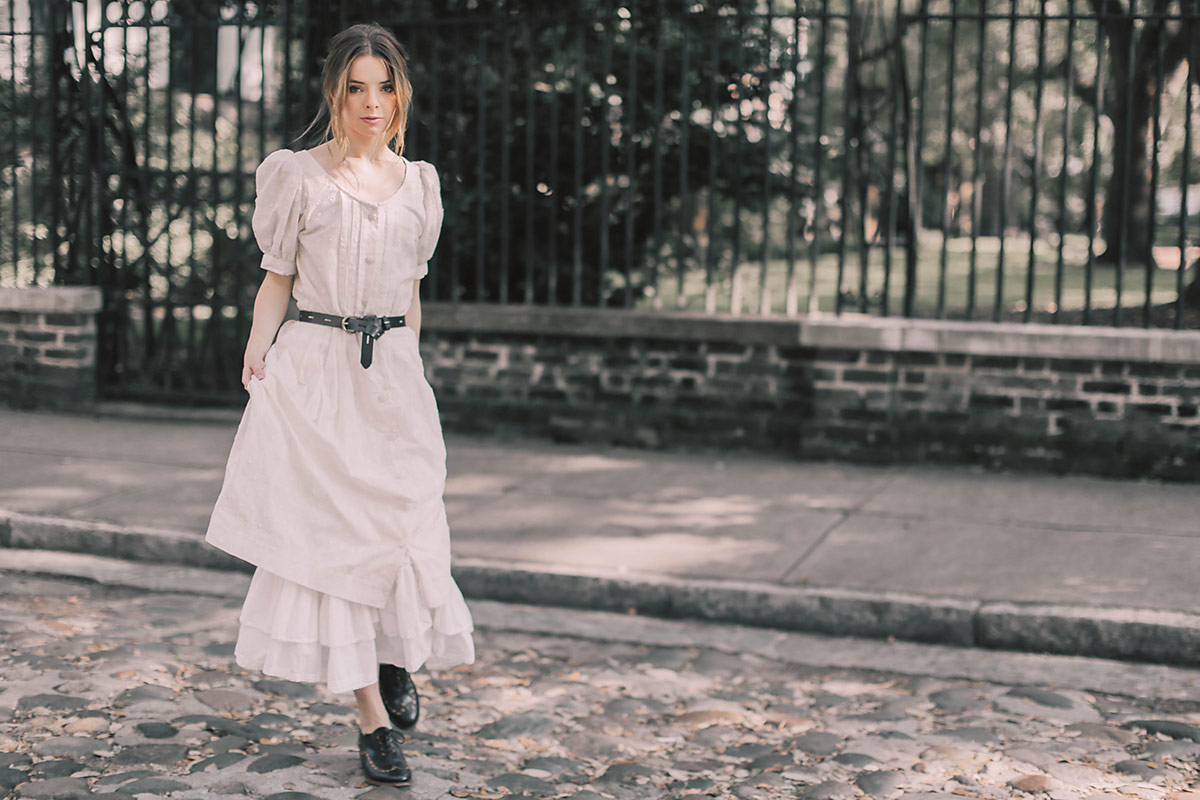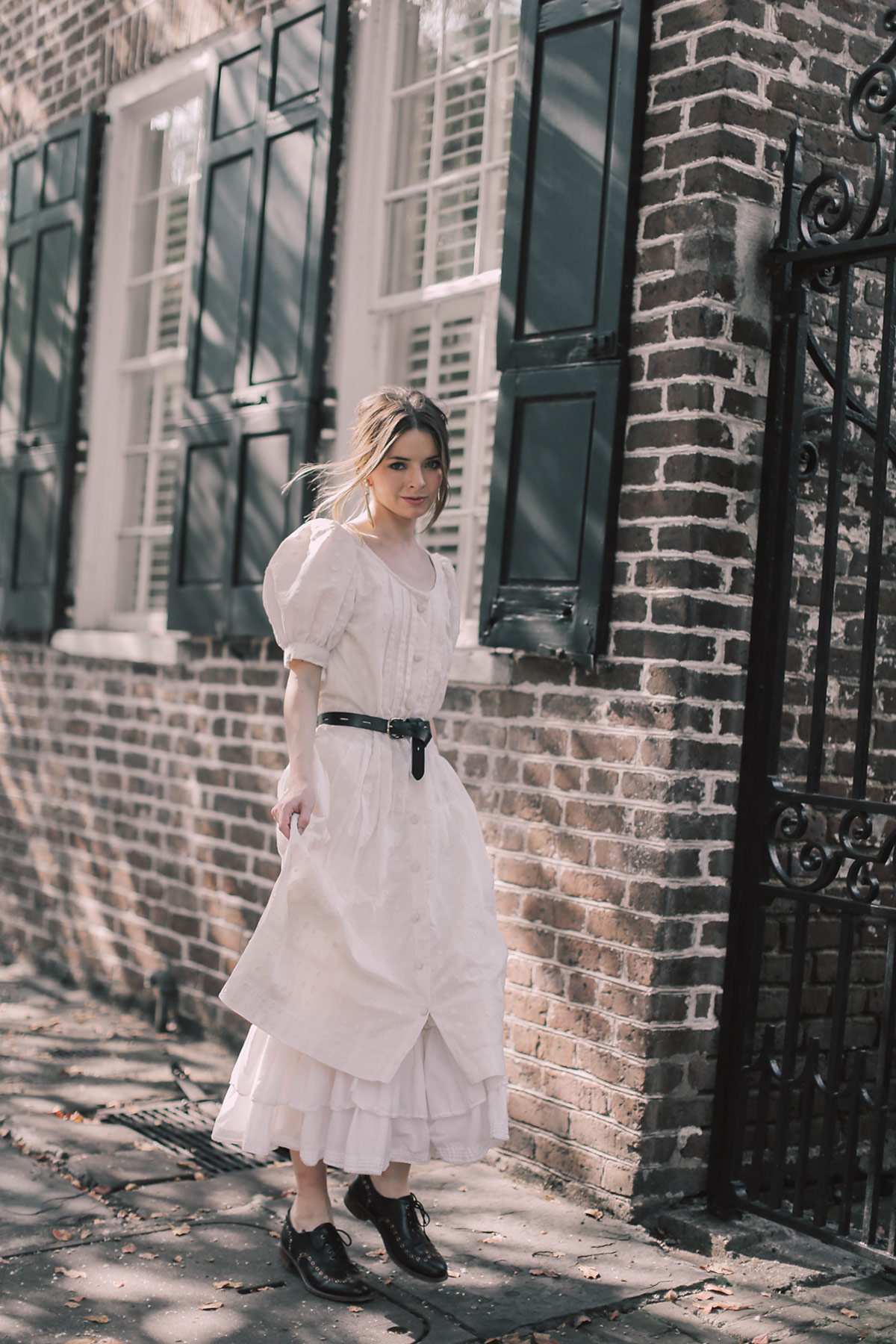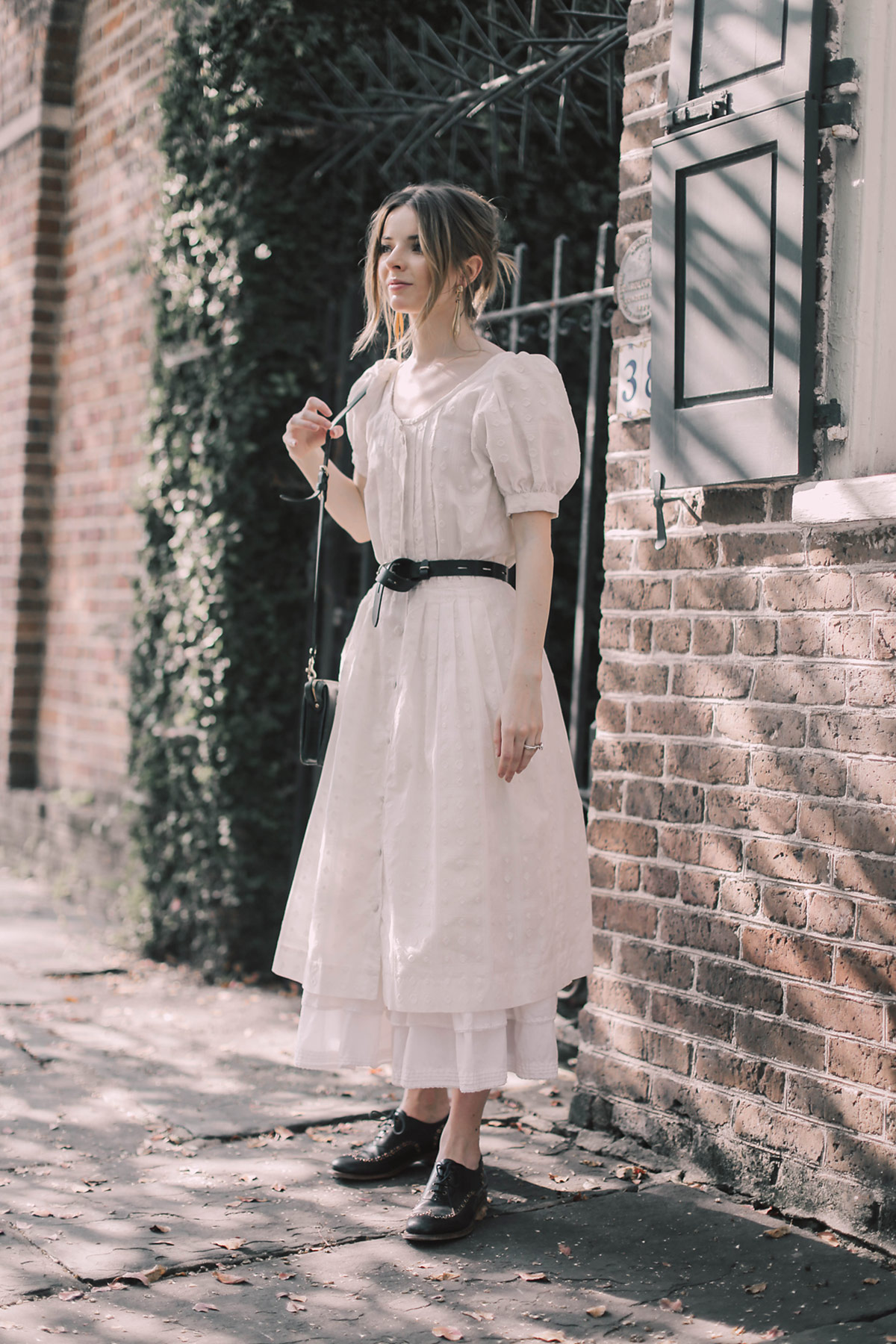 Above I am wearing a vintage 80s swiss dot puff sleeve dress I snagged on eBay for 10 dollars. I am wearing it with a vintage Laura Ashley petticoat and my beloved Office of Angela Scott oxfords. Earrings are vintage Anne Klein!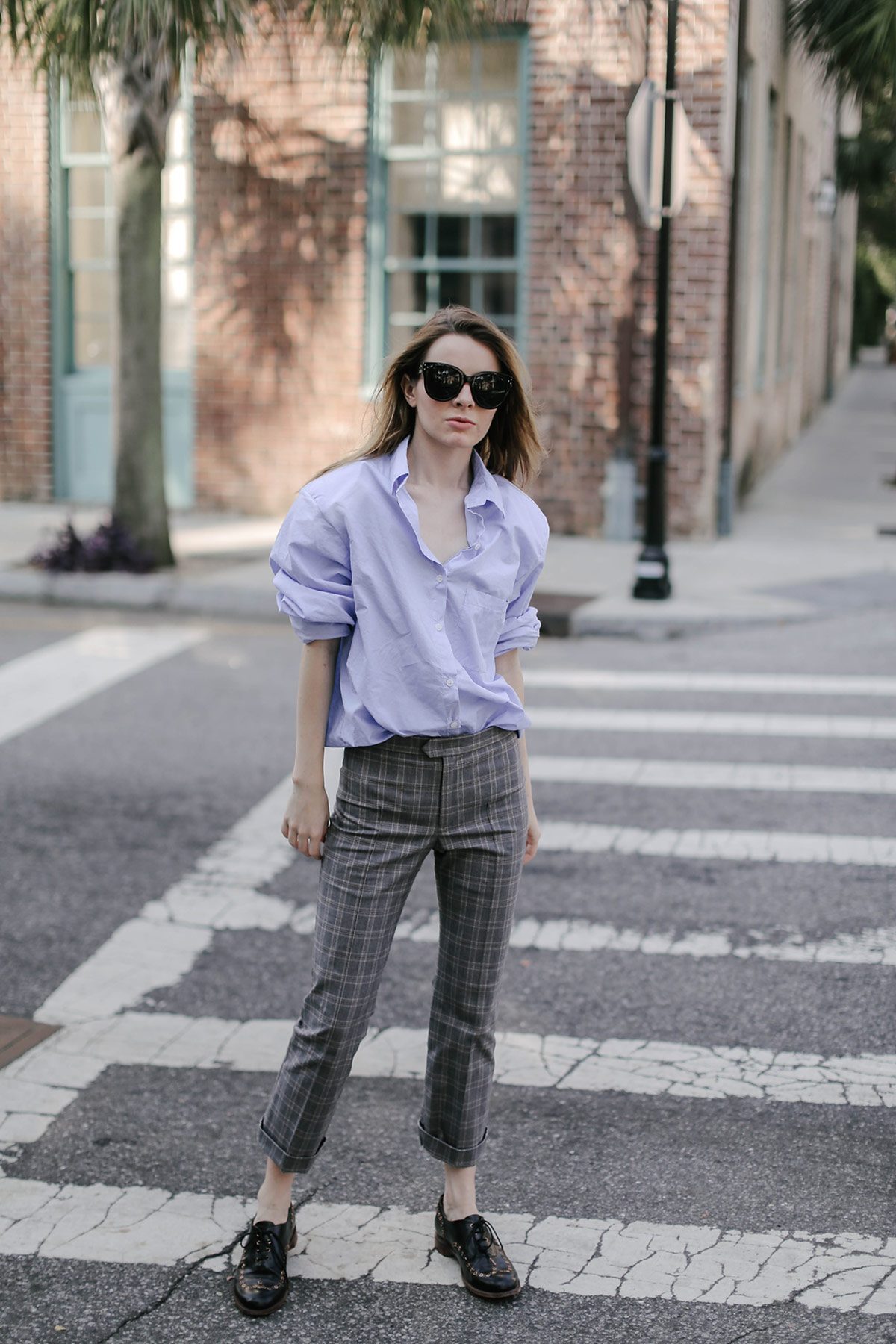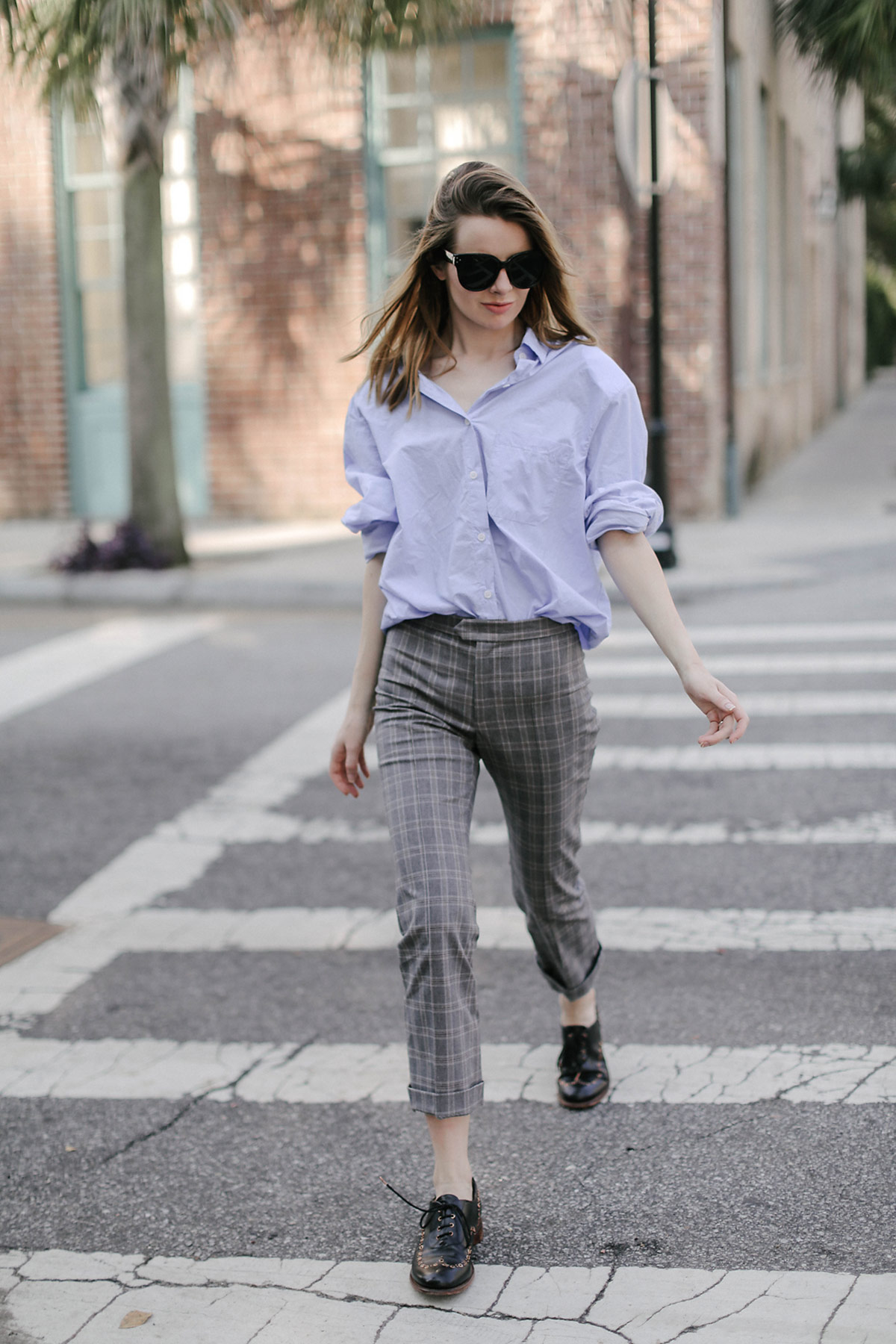 Above I am wearing a men's button down with Etoile Isabel Marant trousers and Office of Angela Scott oxfords.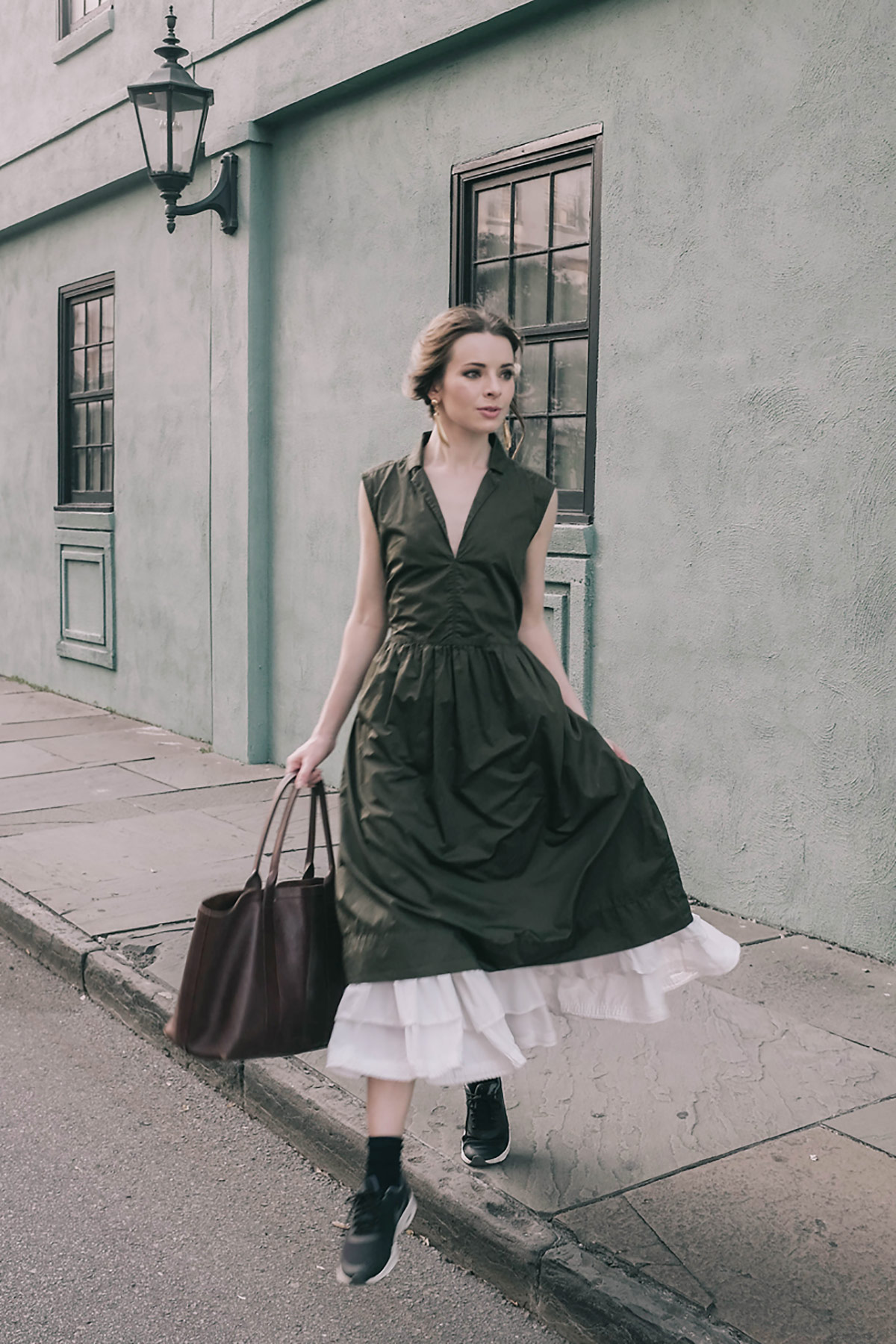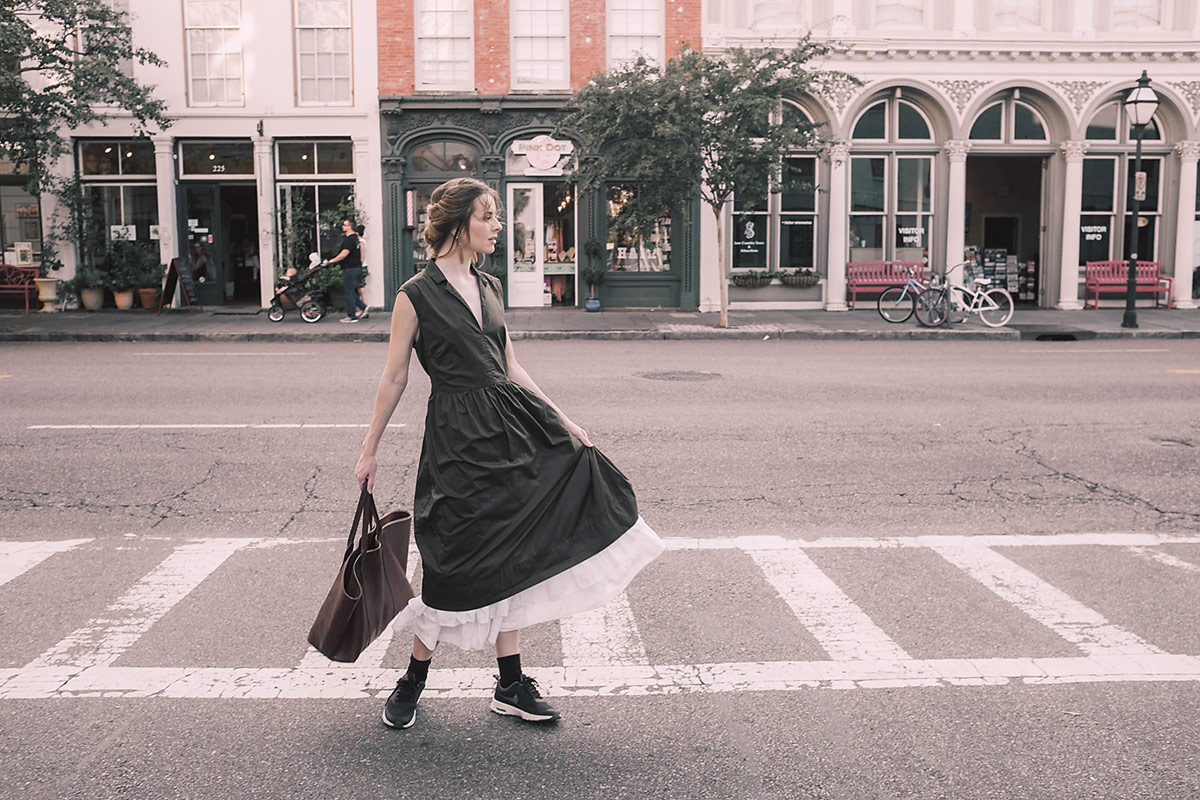 Above is a thrifted Liz Claibourne dress with a Laura Ashley petticoat, Lotuff leather tote, and Nikes. Hey, a girl has to get around somehow!
Hope you have a great weekend, see you in Round Top, TX!