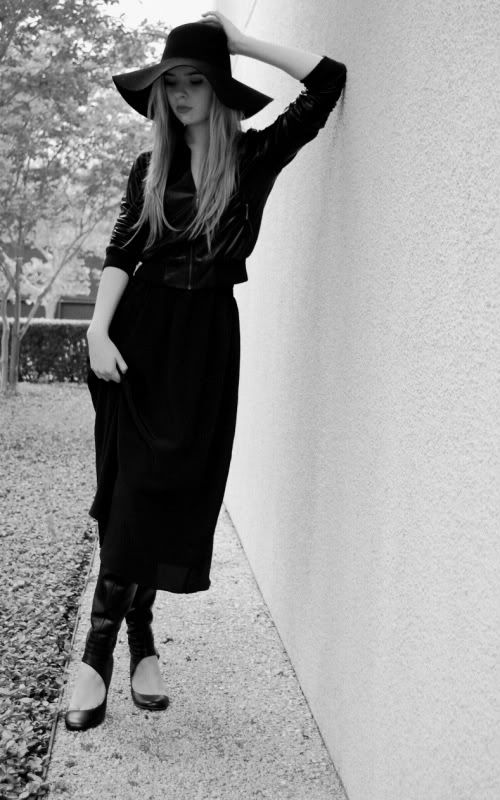 I've been wearing this outfit a lot lately. 
I've been loving this skirt since Michelle at Quail sent it to me, along with some other beautiful things that have yet to make it to the blog!
Worn with A PVC jacket from Mango, an American Apparel floppy fat, and Martin Margiela cut-out boots.
Current favorite b&w inspirations: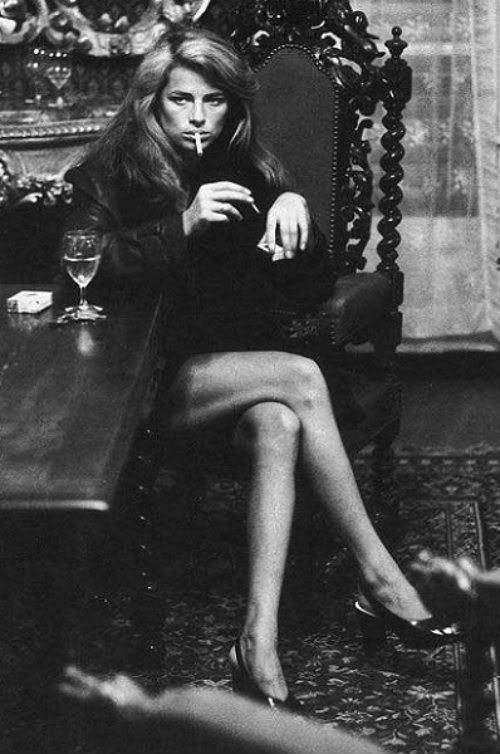 Charlotte Rampling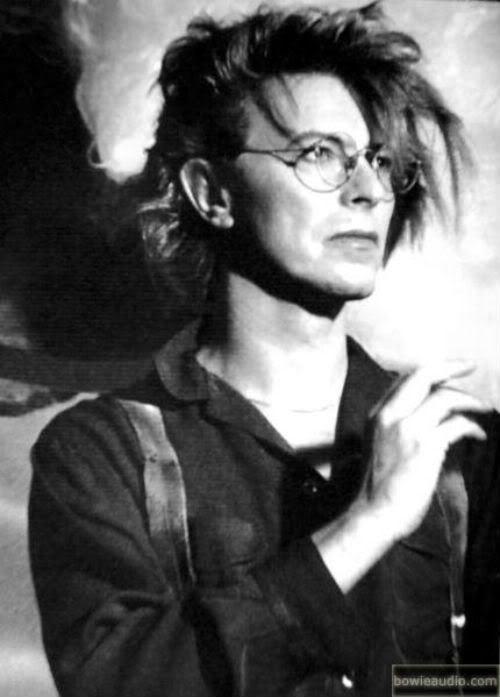 David Bowie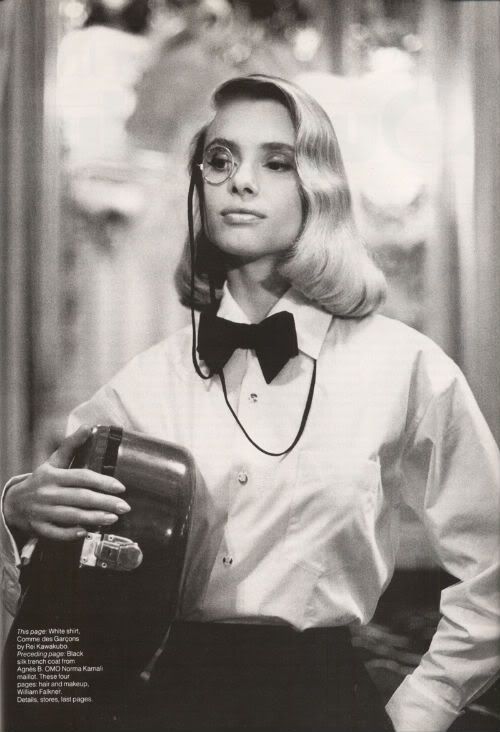 This shot by Helmut Newton in a 1987 US Vogue