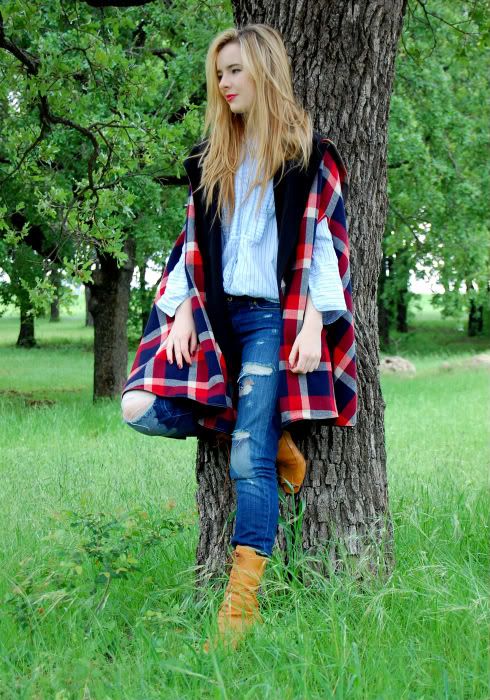 The weather has been so depressing lately, I don't think the sun has come out in two weeks. And our house is flooding because of all the rain. Awful!
But this gloomy weather gave me the perfect oppurtunity to don this vintage plaid cape I've been wanting to wear.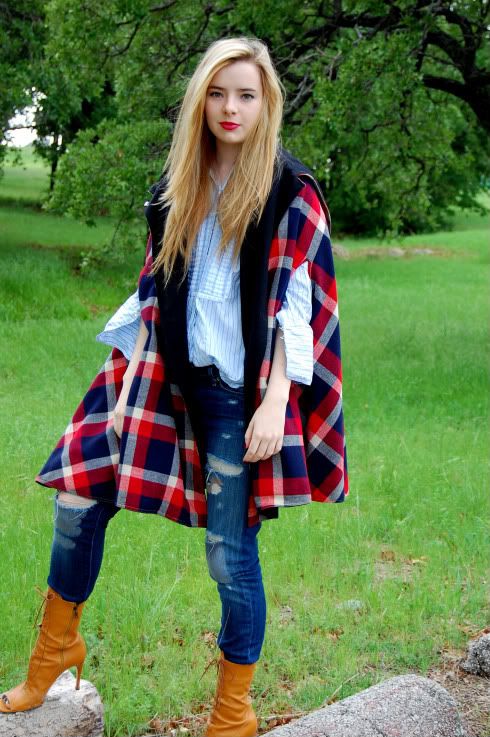 Worn with Levi's jeans, J. Crew pleated bib shirt, and Prada spring 2006 booties.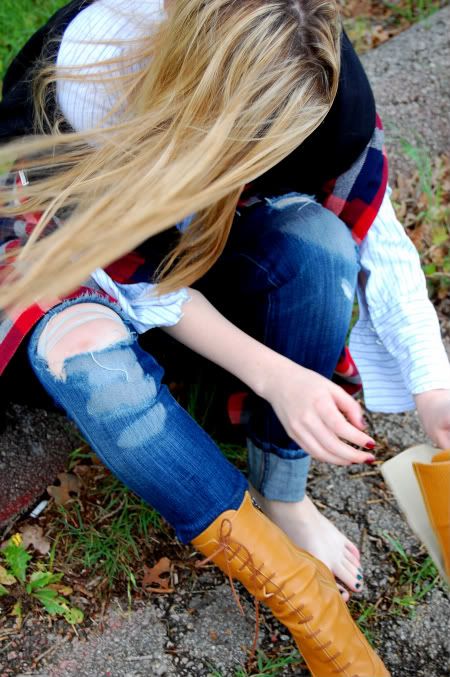 While walking around that little swamp to take these pictures, my Pradas were invaded by a swarm of ants. Ouch. 
These shoes are the best though, I swear. I wish I had them in 100 colors. LOL. No, really…I do.
xox Jane