I posted this amazing Kansai Yamamoto skirt I got off eBay a few months back…it is definitely time to show it some love again.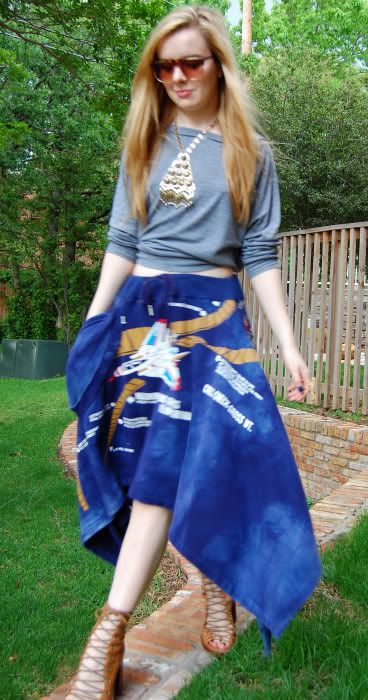 Worn today with Ann Demeulemeester lace-up sandal boots, an American Apparel sweatshirt, my new favorite vintage necklace, and an Antonio Palladino gold octopus ring.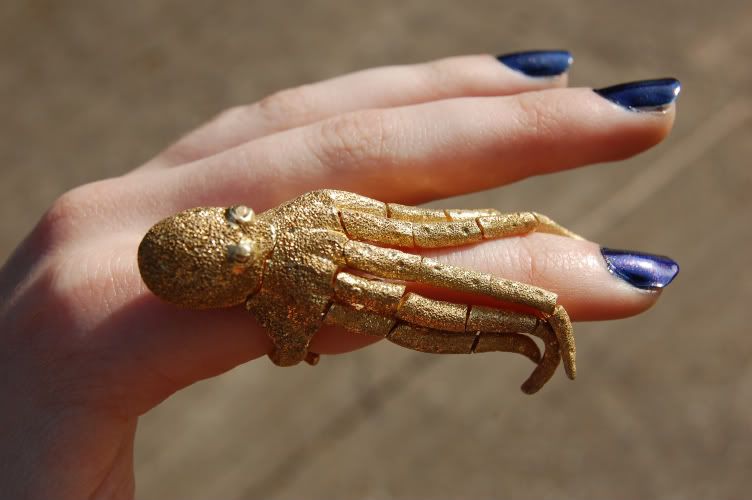 This octopus ring is not mine! Mine is silver, my mom has one in gold. Sometimes we trade. I cannot reiterate enough how much pleasure it gives me to wear my favorite animal on my finger– it's glistening jointed tentacles come to life with every twitch of my finger.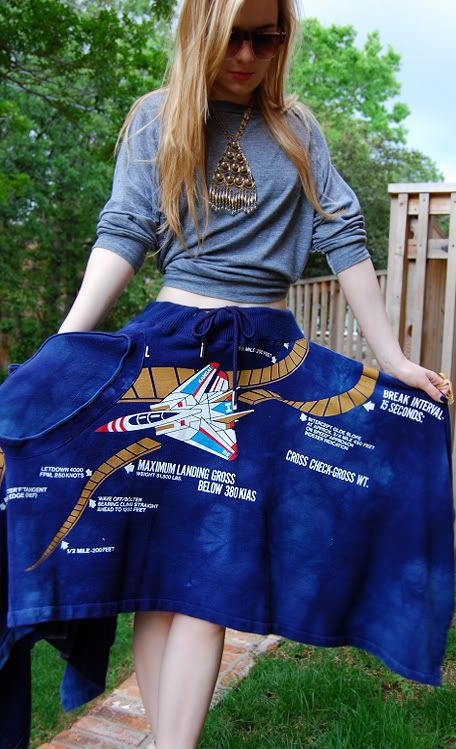 Can't get enough of these Ann D's!! I know, I know…I'll shut up about them.
Denise gets as excited about Ann Demeulemeester as I do. She was very animated today…she's always trying to get into my pictures.
and now I'm going to share some pictures of David Bowie wearing Kansai Yamamoto…
Here is a very short clip from one of his shows in 1971-very theatrical!