I am so into these crazy eighties dresses right now…
lots of volume, dramatic cuts, shoulder pads, and narrow waists…
This black beauty is not mine for keeps-it's for the vintage site. Couldn't resist trying it on before it's sent to a new home. Again, you can email me or my mom if you're interested in it!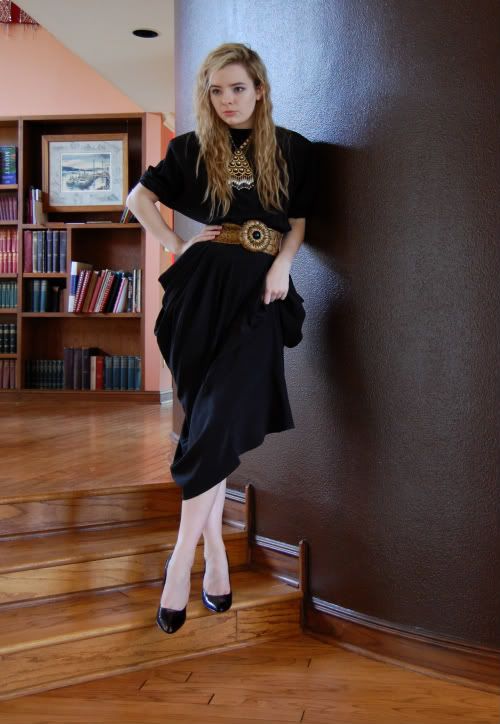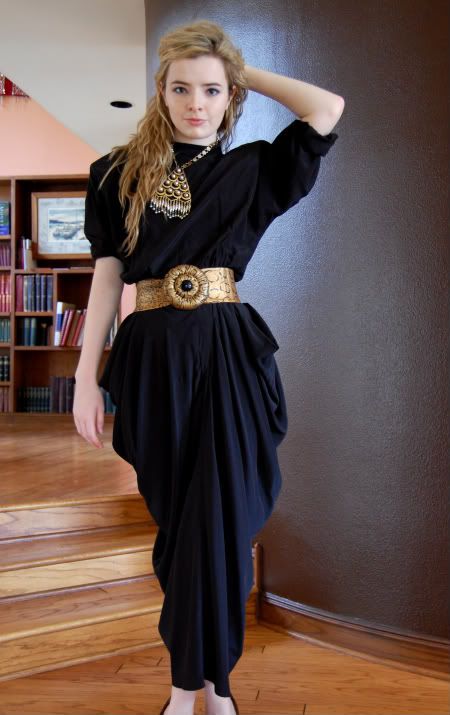 My mom and her friend Kelly were thrifting this week and Kelly picked out this incredible dress-thanks Kelly!
I am so in love with-I know I say this about a lot of things, but I really think this might be my favorite dress I own.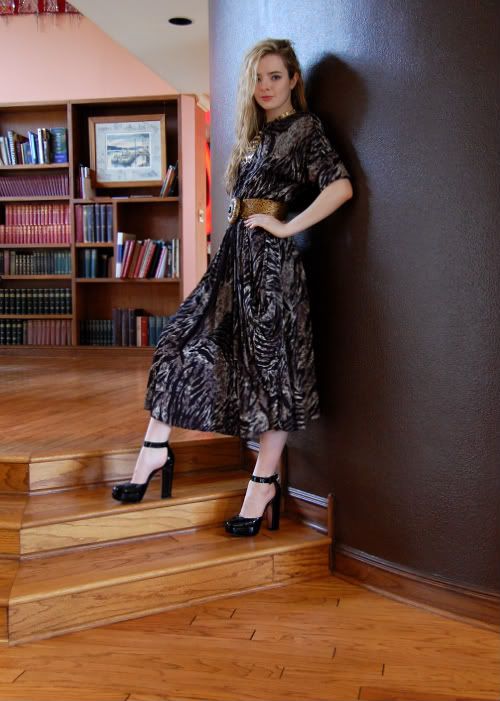 It has so much fabric…even though the fabric isn't the nicest quality, it feels very luxe because of the volume.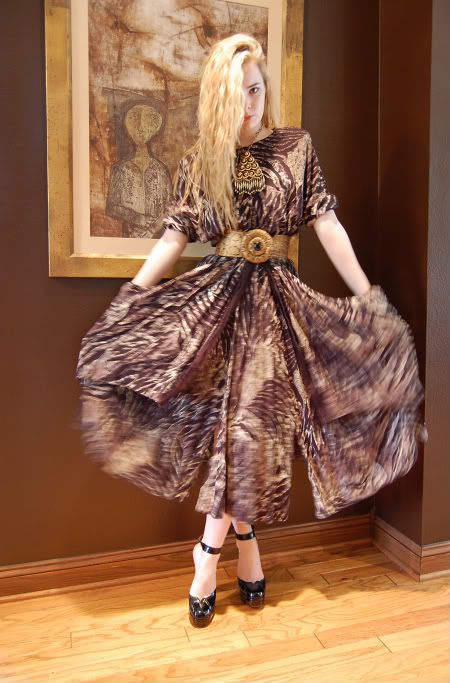 The dress doesn't look half as good without this belt, in my opinion. It's the perfect color. I like the leopard print vs. zebra print.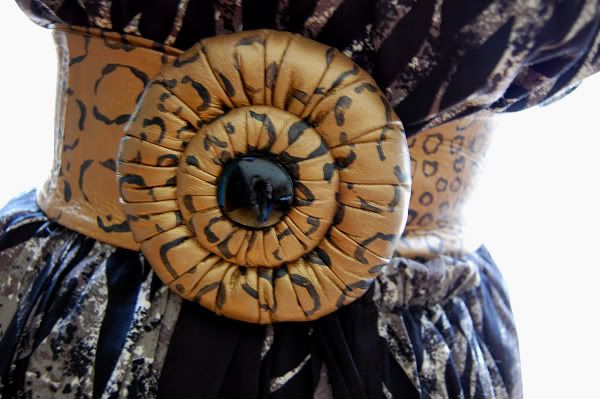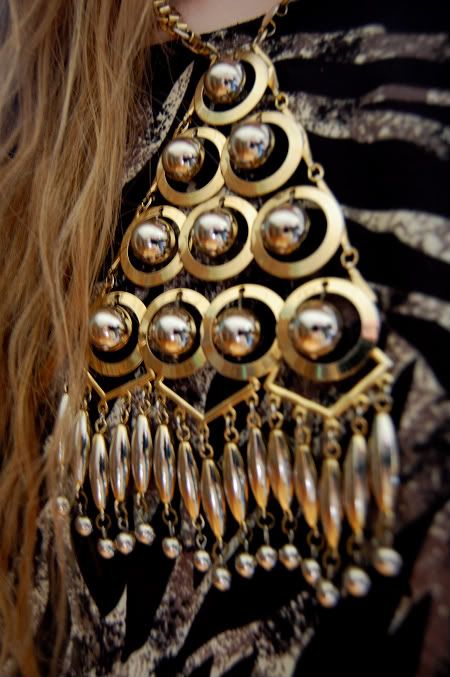 You really need the crazy eighties necklaces with these eighties dresses.
I hope to find some more soon-expect to see some on the vintage site soon maybe!
xo JANE