Ever since my mom bought these vintage pieces home, I've been dying to put them together. I find something  intriguing about the flashy, tacky sequins (I mean tacky in a good way) and the cozy and classic tartan maxi.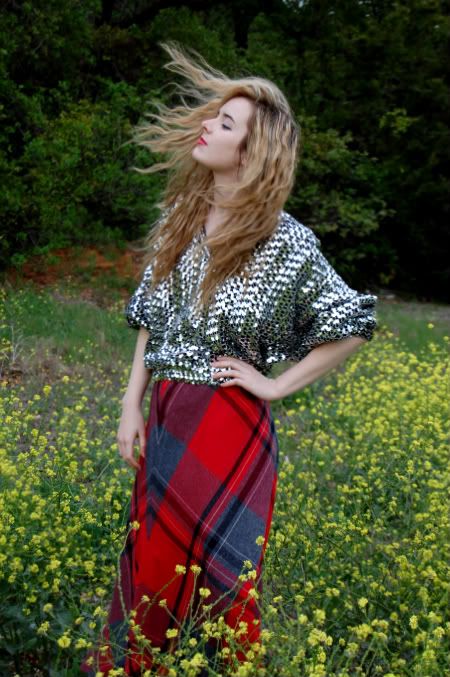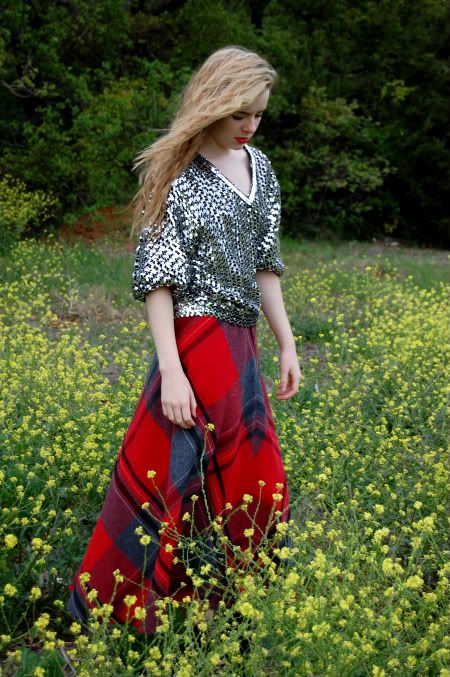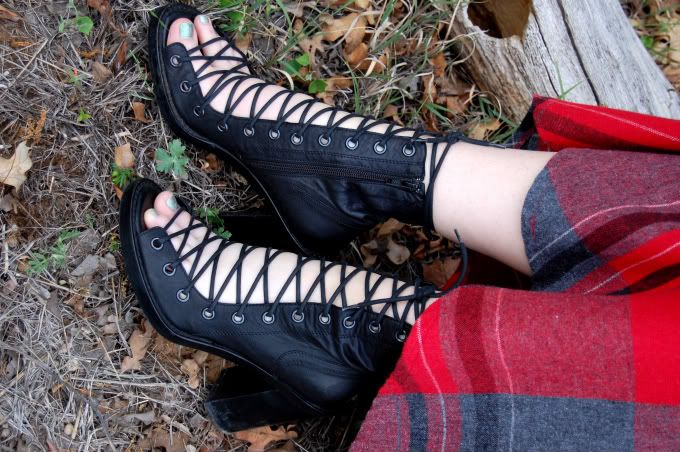 This piece is
available for purchase on Atlantis
if you're interested! Sorry about the confusion on the jacket last time. If you're interested in the skirt, email me or my mom!
Wow, I've gotten the nicest responses to the news interview-thanks everyone for your kind comments and emails, you're so sweet! I'm camera-shy when it comes to being filmed so it made me feel a lot better.
Anyway, I had lots of fun trying on these peices-it'll be sad to say goodbye to them!
xo Jane