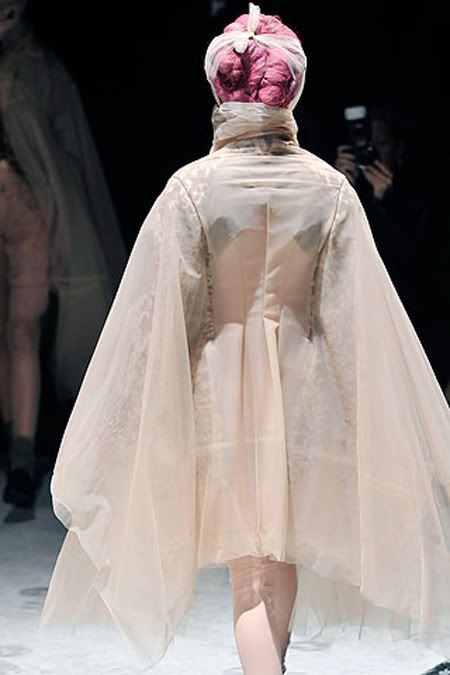 Did Rei Kawakubo reach out into the future, beyond the eons  and into another heavenly body and peel these garments off the back of its inhabitants? Whoa!
How often do we ever see something so unlike anything in our own dimension? Not often! Lucky us!
Even luckier, style.com has provided a portal into the magic world of Comme des Garcons this season with
116 detail shots!
Wow! 
Click below to see some highlights.