I have never considered myself a 'hat' person…for a long time I eschewed them as looking too try-hard and I hated the thought of having my line of vision obscured by a floppy brim.
However for some reason I have had a total turn-around and now I'm hat crazy!
Perhaps it has something to do with these stylish people
I fell hard for
Daul Kim
's Y-3 hat. That swooping brim is insane-this whole outfit is one of my all-time favorites but I digress..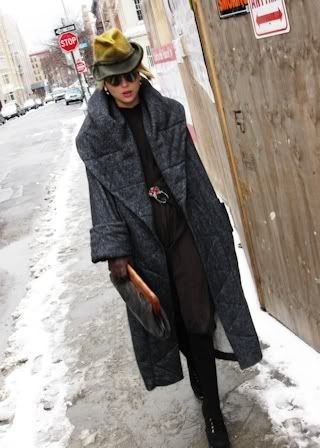 The Glamourai
doing what she does best-that is, being glamorous of course. I love this jaunty two-tone cap with her rounded glasses.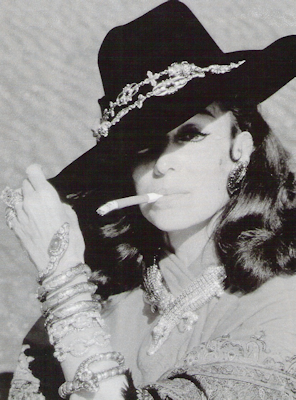 Maria Felix dripping in Cartier=BEYOND WORDS, have you ever seen anything like it? I haven't…that hat though, that hat! If I could find one just like it I'd wear it everywhere.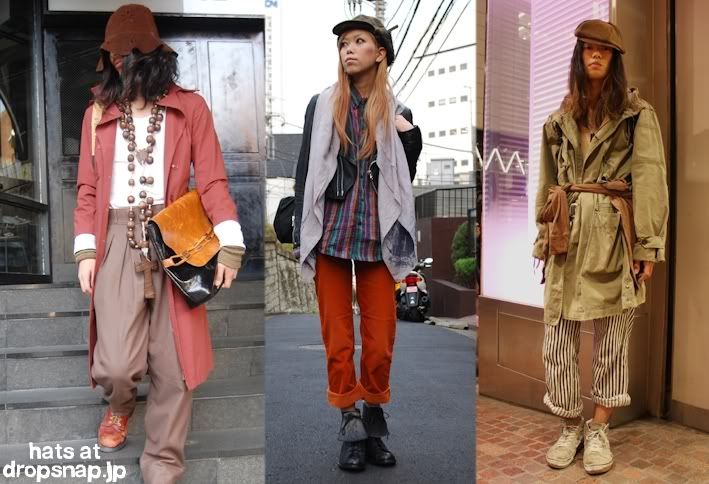 But probably the number one driving force behind my sudden hat obsession is….
CA4LA is a chain of stores in Japan specializing in stylish hats and head gear. I found out about it a while back when I was researching cool things to check out for my trip to Tokyo this summer.
The website is in Japanese but you can run it through Google translator if you want to read. I have been blindly clicking my way through often enough that I can navigate it in Japanese! Haha. 
(For those of you in London, I believe there is a ca4la there if you wanted to check it out.)
Just go to their website and look at the amazing selection of hats they have!
Here are some of my favorites: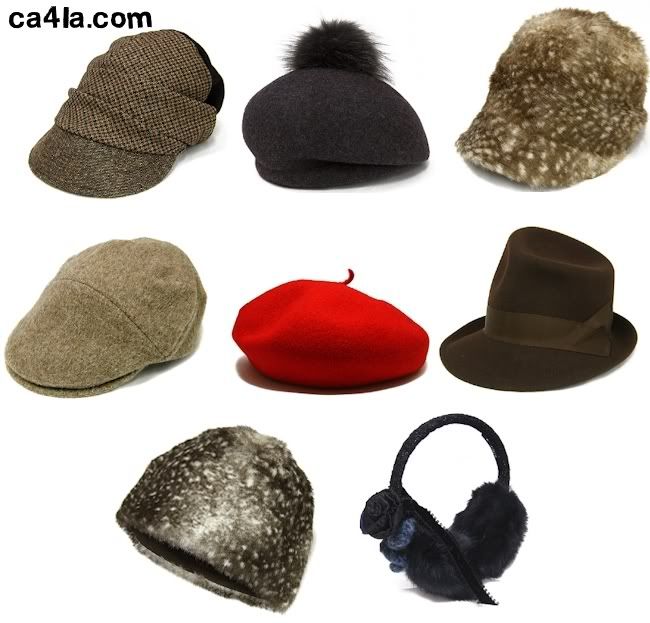 See what I mean?
Who wouldn't go hat-crazy with a selection like that? Unfortunately for me, most of my favorite styles are sold out. I especialy love those spotted fur ones and that sweet beret!
I am eagerly anticipating visiting CA4LA when I visit Tokyo this summer. 
Until then, I have a meager collection of just two hats.
One being my tartan Rugby Ralph Lauren beret and the other my rabbit-fur felt Helen Kaminski hat.
Tonight I wore the aforementioned Helen Kaminski hat…with an organza skirt from Anthropologie, a wrap belt from Boulevards boutique in Tulsa, and a vintage 70's edwardian style shirt.
Yes, I am now officially a mad-hatter.