A while ago I mentioned I was babysitting a Bullmastiff puppy (and that he was quite a handful)…the puppy in question is named Emilio and my dad has been fostering him for about a month. Today he's going a new home and we have to say goodbye. Emilio's a loveable guy. I took some pictures to remember him by!He is extremely difficult to photograph because he never stops moving and loves to give sloppy kisses to the camera….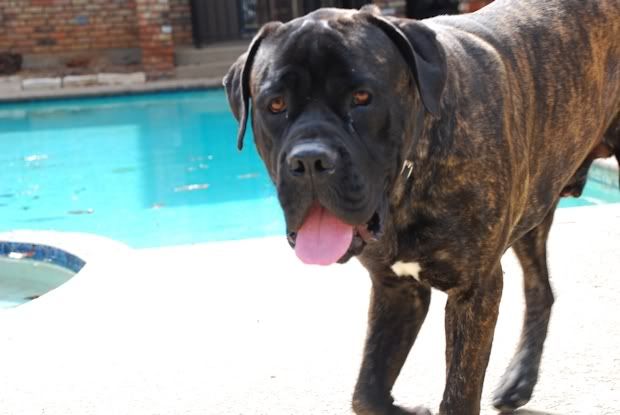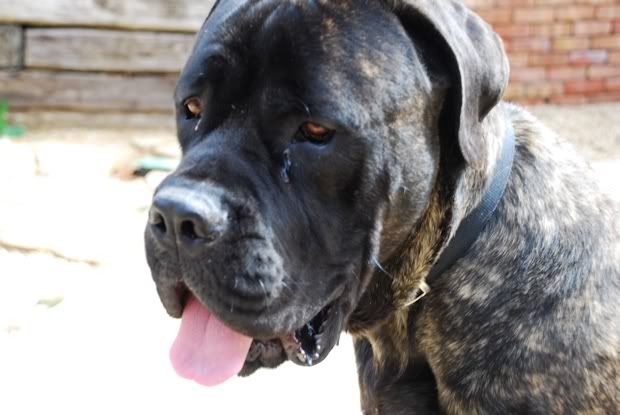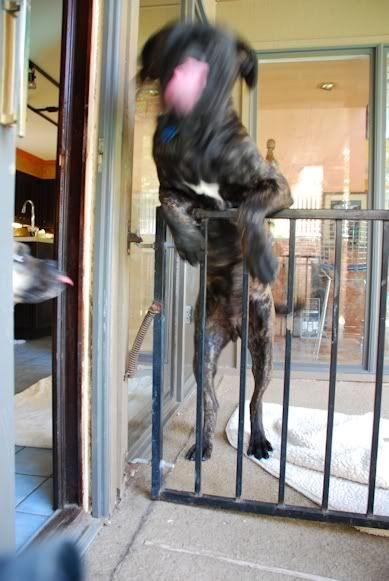 Haha I love this picture! He had just leaned over to give Denise (on the left) a kiss and this is after they pulled away…so cute.
Of course I can't leave out Denise…she's the nicest dog I've ever known…and she is much more photogenic than Emilio.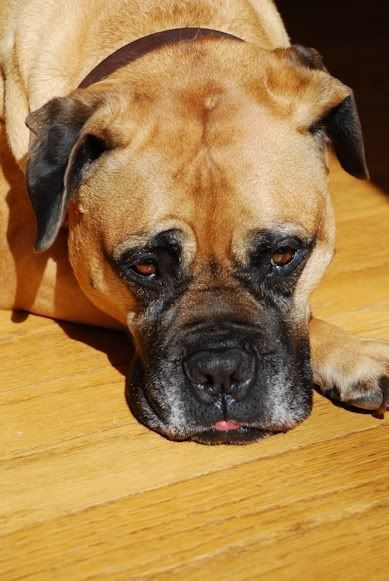 I tried to get Denise to take a picture with me, but no such luck.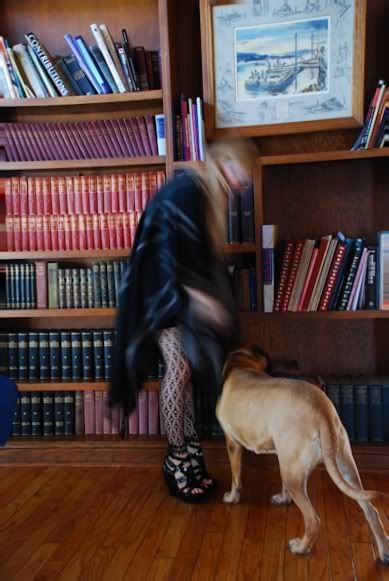 So I took one on my own.
Urban Outfitters cape, Forever 21 net leggings, bandage skirt by The Row underneith, armload of bracelets and my mom's Omega Seamaster watch, and my new Givenchy wedges
(
William
 identified them as S/S 07…he would know! Thanks!)
Have a nice Thursday :)