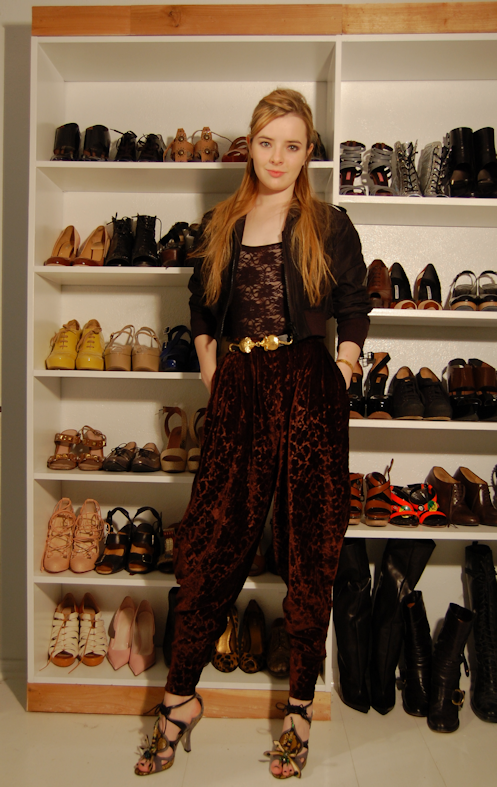 I just got these velvet pants in the mail today from eBay
They are vintage
Kenzo!
That is really special. I am so excited to have a piece of vintage Kenzo in my wardrobe.
I feel pretty passionate about these pants! But who wouldn't?
I wore them to get sushi tonight-worn with a lace tank top from Old Navy, a Yohji Yamamoto cropped jacket, a vintage belt with two interlocking mice, and my Miu Miu dragonfly pumps
See the mice?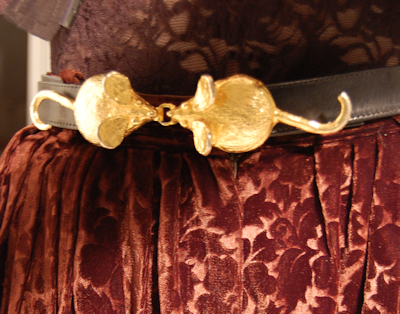 Oh and in other news,
My mom has launched her blog! Please go check it out!
Merry Christmas and happy holidays!
xox Jane