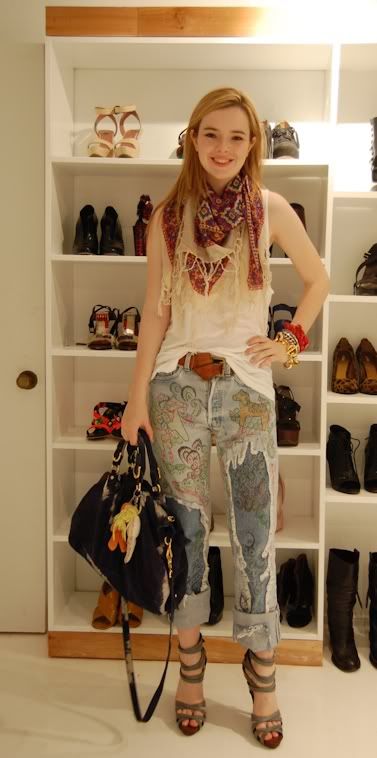 Today I'm wearing a pair of vintage jeans that I drew on with markers a really long time ago-like when I was 12 maybe…I wore them all summer in Mexico, wearing them reminds me of then!
Worn with an American Apparel tank top, silver, gold and coral bracelets, a scarf from Urban Outfitters, and Emanuel Ungaro strappy 'branch' sandals-my first time to debut them on the blog :)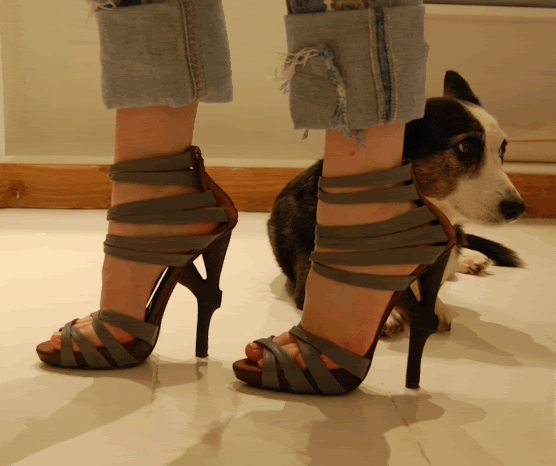 (Sash loves to be photographed, haha)
I adore these shoes! They aren't as uncomfortable as you might imagine-but they are quite steep and walking up stairs is tricky.
I'm going to go watch the polls at my dad's house! :)