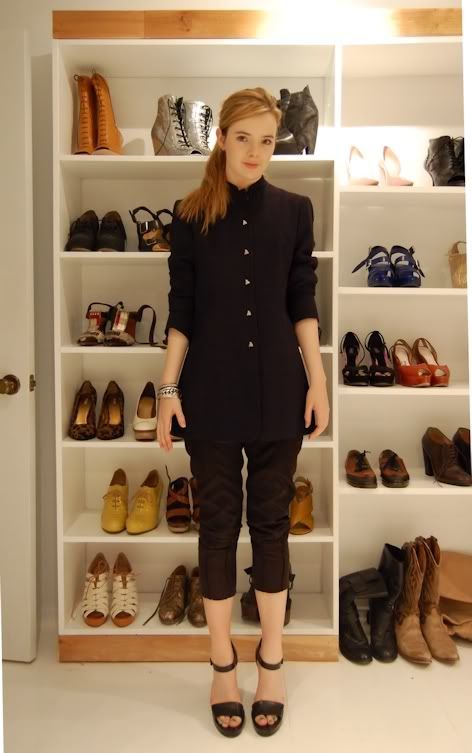 I wear a recently purchased vintage Moschino Cheap and Chic jacket with Joie satin pants, Prada sandals, and a couple of silver bracelets I borrowed from my mom.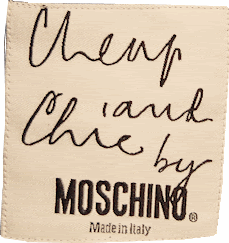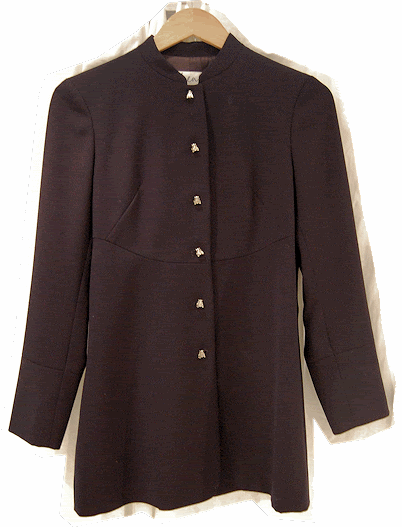 This jacket is a great 80's piece-I love the way it yoke in the front. But the really cool thing about is the buttons-so typical of Franco Moschino. My camera gets moody when I try to take really up close pictures, but you can sort of tell that the buttons are little flies, with wings and leg and eyes.
I got the jacket at V.O.D, who collaborates with Archive Vintage-great stuff! If you're in Dallas, check both of them out.
I had to include a picture of these shoes too-they were my first pair of Pradas (I got them for my 15th birthday). They're too big for me, sadly…but I still wear them!