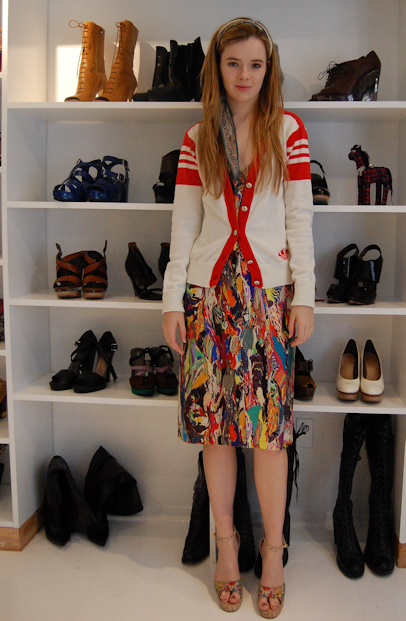 I never got around to posting this picture of what I wore on Sunday-not that I went anywhere, most of my Sundays consist of chores, eating mexican food, and doing homework. Wearing a Dries van Noten slip dress, Adidas cardigan, and Biba heels.
 I've never shown a good detail picture of these Biba heels-
They really are art for your feet!
Also, thanks to Sophie at Sophie Hearts Fashion for the interview! So sweet!