Today marks the fourth day of the 'shoe challenge'. Today was also the celebration of my grandma's birthday-for the occaision I donned my marbled Dries van Noten slip dress with the Dries van Noten patent sneaker pumps-also, I've been meaning to do post a picture of this amazing belt I got on eBay
and here is a close up shot of the belt-you can't tell in the picture but their eyes are rhinestones.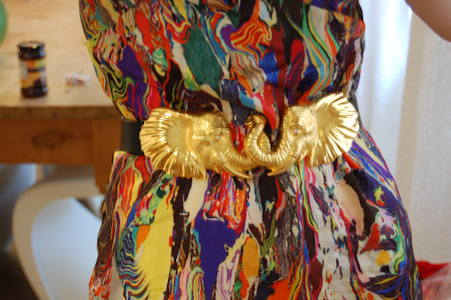 Mom decided to wear her Burberry for the get-together-knowing how much grandma likes them. She was busy today preparing a delicious feast. She also wears a Y-3 skirt and no-name shirt.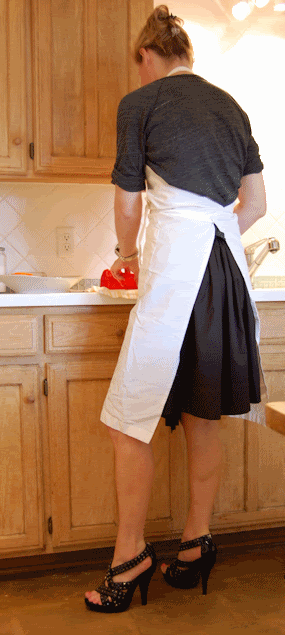 This is my mom's special apron she's had for over 25 years-it was a gift when she walked for the Atsuki Onishi show during fashion week in Tokyo. It was an Alice and Wonderland themed show-and she treasures it to this day.
I have to include a shot of the zipper detail on the back of these shoes-a cute tough detail.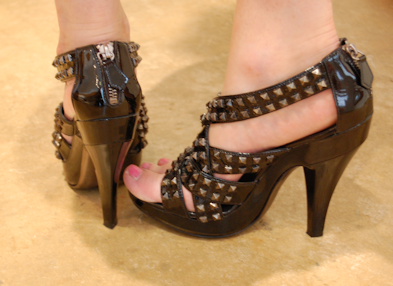 Tomorrow is the last day! Will update tomorrow :)