Today I hung out with my mom and my little sister-AKA the best shopping partners I know. We had some errands to run but of course wanted to pick up a few things. Today we showed an amazing level of endurance-we left in the morning and came back around six! Here are some pictures we snapped today!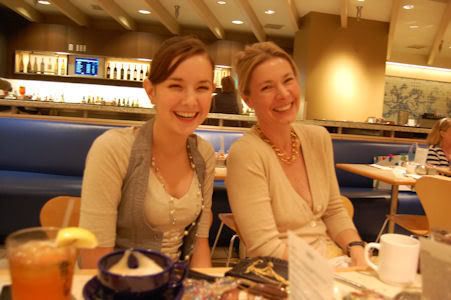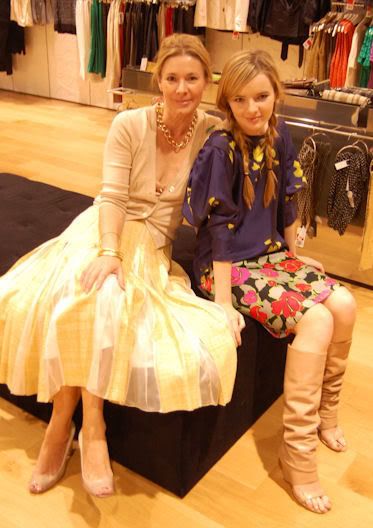 We were in Mango-WIERD STORY: at lunch, we had all agreed that we really needed to put 'gold sequined tube top' on our shopping find list. We head into Mango a few minutes later only to find a glittering spread of metallic tube tops! That's pretty random, I mean a gold tube top?? Anyway it was a pleasant surprise-I believe you should have as many glittery pieces of clothing in your closet as possible.
Shopping is hard. We needed to sit. So we all took turns sitting in furry orange cup chairs at Barney's Co-Op while we tried things on. My mom is fanning out her Carolina Herrera skirt in a fairly ridiculous way-she wears it with a Banana Republic cardigan, thrifted jewelry, her Omega Seamaster watch, and ombre Prada peeptoes. I'll have to ask Carol what she was wearing, but I can tell you that her adorable sequined sneakers are from Juicy Couture. And me-besides the mongoloid expression on my face-a Dries van Noten dress I just got at a sale the other day and my Margiela sandal boots.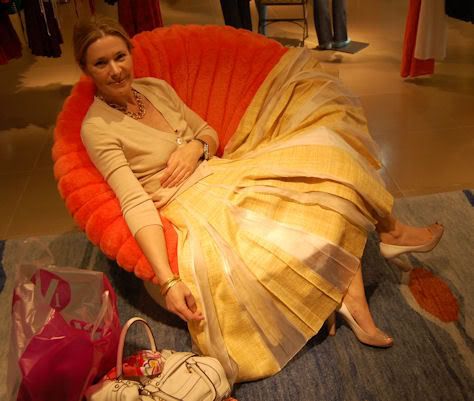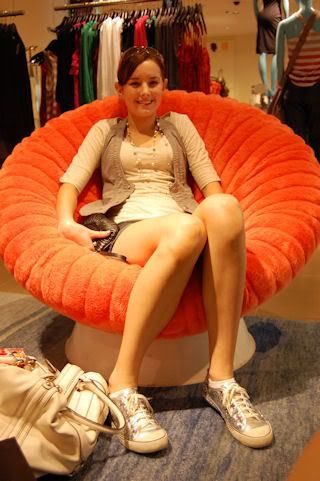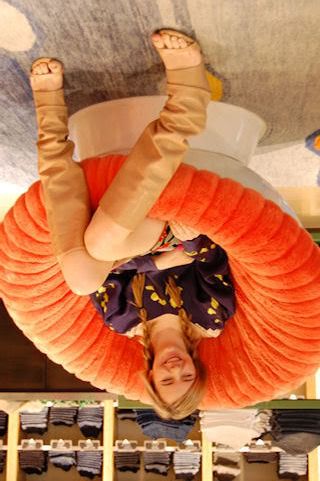 Better view of my outfit and a view of the back-my favorite part of the dress. I just realized I am surrounded by bras in this picture-was not shopping for bras, how futile would that be for Flatsy Patsy like me. Also, at some point I added a belt I got at Mango.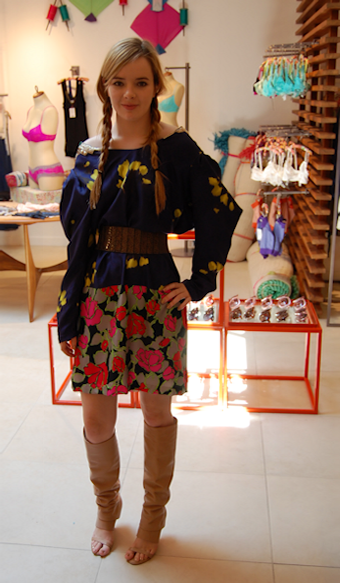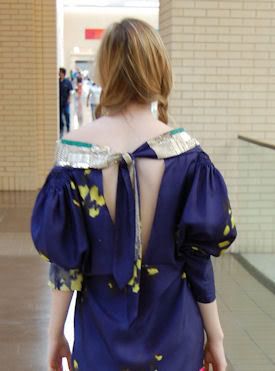 After our very long day I'm totally exhausted but we did dress up in some of our new things when we got home-and took pictures too. Results of dress up experimentation to come soon.