Right before my departure, my mom and I went pre-sale shopping and managed to find some great pieces.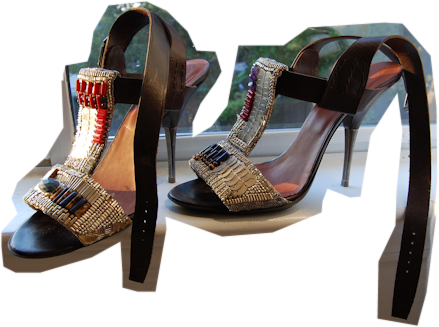 The navy skirt is Comme des Garcons-it's actually got leg holes like shorts but it looks much more like a skirt, doesn't it? It's got a few sheer (and sort of sheeny!) panels on it so I have to wear some airy shorts underneith. Mom and I are going to share this piece…its very voluminous and light, and I like that look for summer a lot!
The new Dries sandals go so well with it too…I had been dying for these shoes, they look so fresh right now! The beading is gorgeous, these pictures don't do them justice-they are jaw dropping in person. My mom got another pair too-with different colored beading in a lighter color. They are just are beautiful. I plan to wear these a LOT-the second I laid eyes on them I had this idea to wear them with Adida track pants-so I got a pair. My first pair of track pants, I was kind of excited! Well, more on that outfit later-I liked wearing these pieces together today.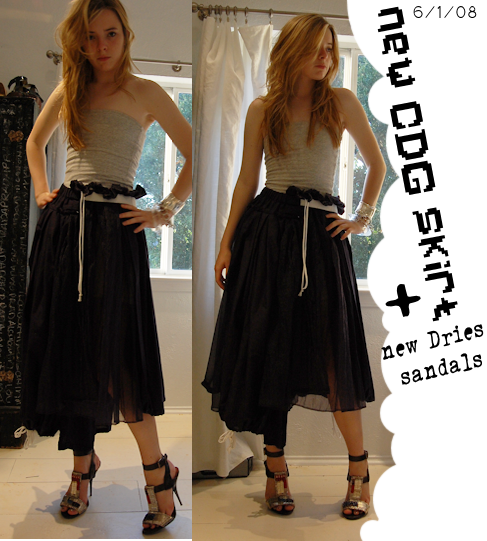 Comme Des Garcons skirt, Dries Van Noten sandals, American Eagle tube top, silver cuff, silver link bracelet, lucite bangle
 
(also; R.I.P Yves Saint Laurent)