So it's Wednesday and the students from Bilbao aren't here anymore and though it was a lot of fun I am very very tired but happy to get back to blogging. I guess I have some catching up to do…I didn't take a 'what are you wearing today' picture everyday but here's a couple of snaps if anyone cares, haha…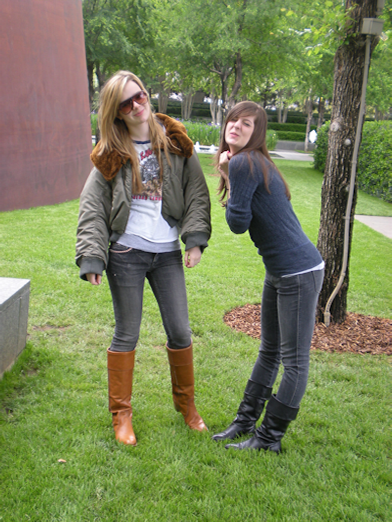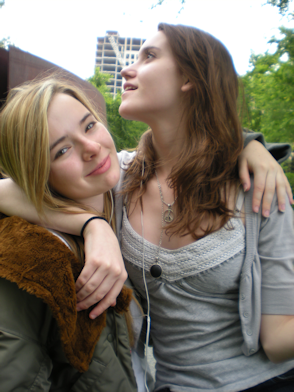 These pictures are from last…Wednesday? On a school trip to the Nasher sculpture museum. Those are my best friends ever Viky and Stefanie. hey you guys!! the trip was fun. I wore Hysteric Glamour jeans (got them at American Rag over spring break in LA!!), vintage tee, Junya Watanabe jacket, and vintage Frye campus boots.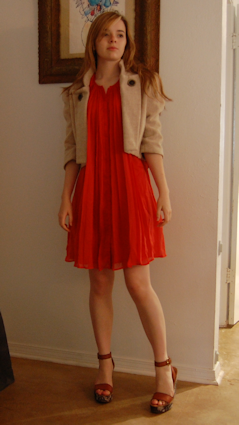 To a party: Catherine Malandrino dress, Mason jacket (with adorable tails in the back), and Miu Miu canvas wedges
Tonight to dinner: Wayfarer glasses, vintage silk Comme Des Garcons shirt, necklace given to me by one of the exchange students, Chloe slingbacks
Also tonight I tried this dress on….I had bought it at Wasteland in San Francisco but it was ripped from the armpit to the waist, but it was too cute to leave behind…my grandma is an expert seamstress though and repaired it for me this weekend. (thanks grandma!) I tried it on with Miu Miu heels and a vintage western belt.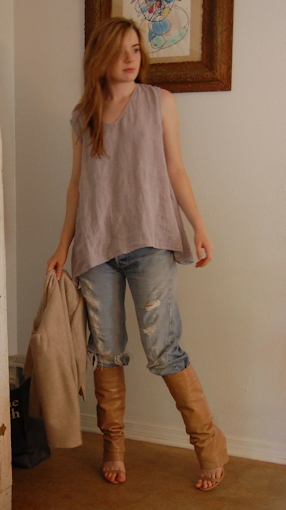 YES
THOSE ARE
MARTIN MARGIELA BOOTS
THEYRE NEW, I LOVE THEM SO MUCH, I WANT TO SLEEP WITH THEM ON
post to come about these beautiful shoes very soon.
till then, its good to be back,
jane