SNOW!! THERE IS SNOW ON THE GROUND. IN TEXAS. IN MARCH.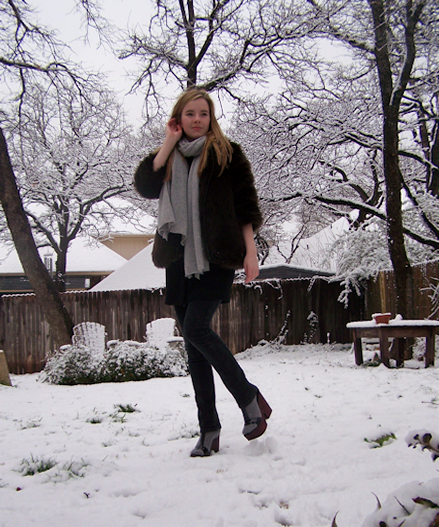 I'm wearing faux-fur jacket by Wayne, Levi's slouch jeans, Yigal Azrouel zip-up vest dress, cashmere grey scarf, grey socks, and Giuseppe Zannoti t-bar sandals.
I know they may not look like it but they're totally the most practical shoes for a snow day, because they hoist you a good 4 inches above the ground. No snowy feet! Why didn't the eskimoes think of this?
Sorry if this is a bit of a lazy post, I'm just happy to enjoy the snow today. I might post again later tonight!
jane