Even without much occasion to get glammed up, I have still managed to try out a lot of game-changing  beauty products this year. Some of these products aren't necessarily new to me, but still deserved the shoutout. Without further ado, here are the best things I've been using.
SKINCARE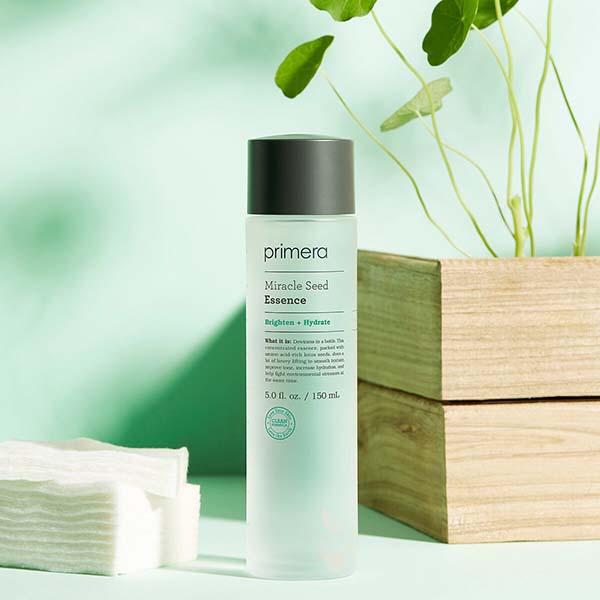 Essence: Primera Miracle Seed Essence, $58
I've been using Korean essences for the last 10 years and now it's a skincare step I would never skip. There are so many good ones. I love Japanese brand SKII's so much and it was so soothing when I was battling cystic acne, but it is on the pricier side. I recently tried Beauty Pie's Japan Fusion essence and I enjoy that too. But for the last two years I have most consistently used Primera's Miracle Seed Essence and it's a fantastic product at a reasonable price. One bottle lasts me 6-8 months and I use it twice a day liberally. It smooths texture, promotes firmness, and primes your skin perfectly for all of the face products you layer on afterwards. The cotton pads it comes with are seriously amazing as a bonus. Don't forget to put it on the back of your hands too!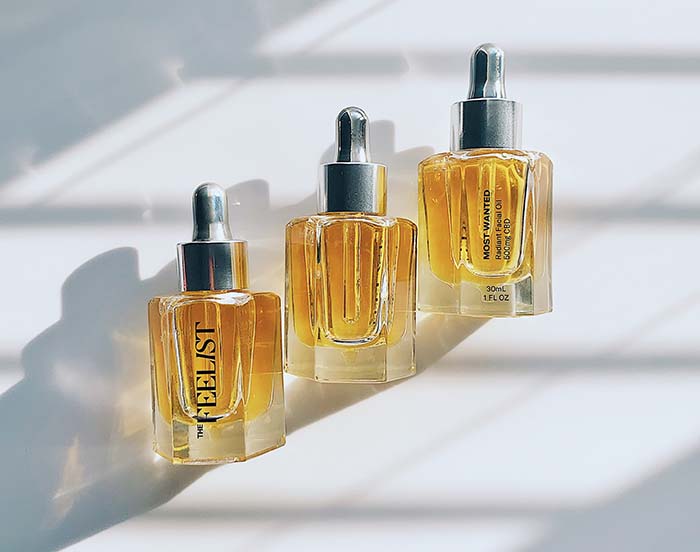 Face Oil: The Feelist $95
When it comes to face oils, I've tried a lot, I know what I like, and I rarely diverge from my favorites. All of those favorites got knocked aside this year when I tried the Feelist. I don't what exactly they put in this face oil that makes me look so awake, but the difference after I use the Feelist in my skincare routine is huge. It brightens and brings so much color to my face, and the texture isn't as heavy as most traditional skin oils. It's fantastic with a gua-sha massage. It has 500 MG of CBD and essential fatty acids and tons of vitamins. I have to be honest that I don't fully understand what CBD does for skin, but whatever is in this face oil, it works magic. It's my favorite part of my skincare routine day and night.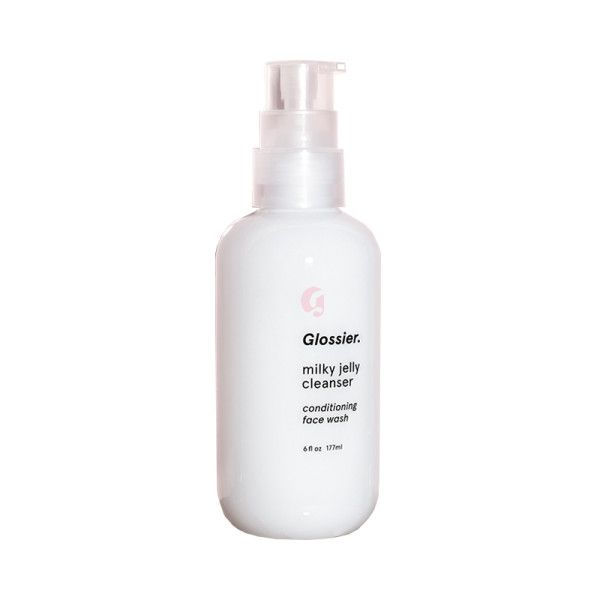 Cleanser #1: Glossier Milk Jelly Cleanser $9
I prefer a gentle cleanser, and previously my favorite was Dr. Hauschka's Soothing Face Milk Cleanser. I prefer this Glossier cleanser now because it's just as gentle but I feel like it does a way better job of melting away makeup and skincare residue. I learned a while back that cleansers only start to "work" after 30 seconds on the skin, so I try to massage my cleanser in for a good full minute before rinsing. The problem with this step was that a lot of cleansers irritate my eyes. Not the Milk Jelly Cleanser. It cleans without stripping my skin's moisture barrier, and gets 100% of my mascara and eyeliner off. It's cheap too.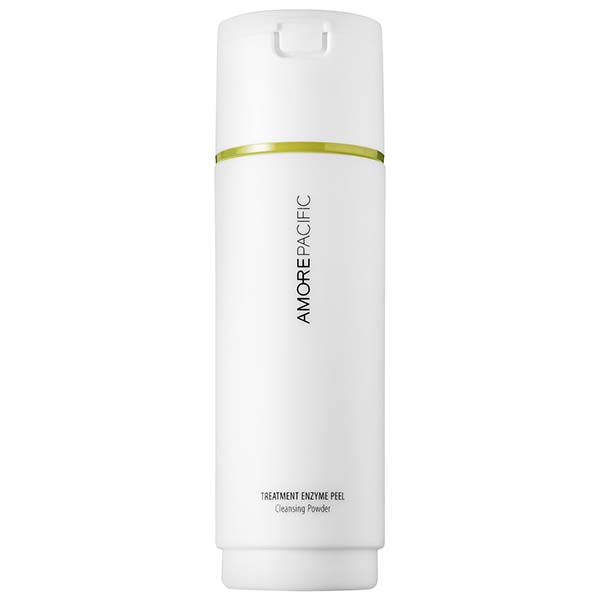 Cleanser #2: Amore Pacific Enzyme Powder Cleanser, $60
I double cleanse at night, and after the Glossier cleanser I follow up with the Amore Pacific Enzyme Powder. This is more than a cleanser, though, let's be clear. Once you dispense the powder in your hands and add a little water, you massage the paste into your face for thirty seconds. The enzyme powder foams up and dissolves all the dead skin build-up and texture from your face. This product has been a long time favorite, but it was an actual god-send this year when I was dealing with heavy texture build-up from Tazarotene. Without this product, my makeup would go on patchy and flake off. With the enzyme cleanser, I could still wear makeup even when I was going through an awkward phase with my retinol. It's very gentle and delivers huge results. A hero product for me.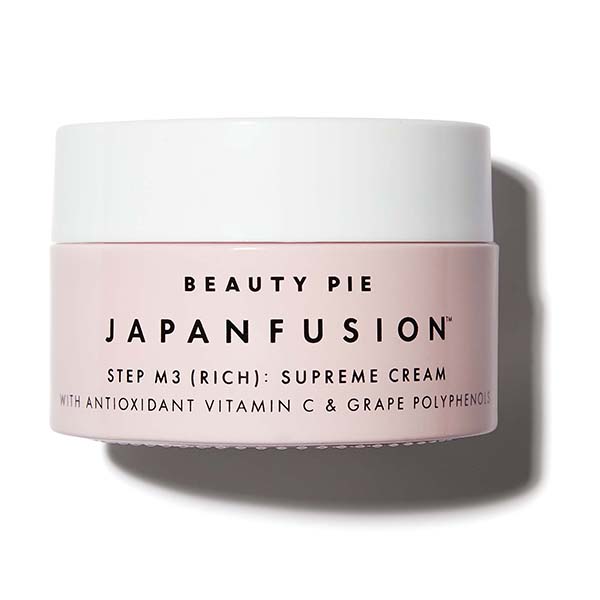 Moisturizer: Beauty Pie JapanFusion Supreme Cream ($80 full price, $12.50 member price)
I prefer a really rich moisturizer, always. Day or night! I feel like my skincare evaporates off my skin if I don't lock it in with a really rich moisturizer, and foundation looks better the more moisturizer I layer under it. I have a few moisturizers that I like. The Lala Retro Whipped Moisturizer from Drunk Elephant is great because it packs my skin with moisture without leaving a heavy residue on the surface, I think because of the unique fluffy texture of the cream. It has an oil blend and a plant-derived ceramide complex to strengthen skin's moisture barrier.
I got a Beauty Pie membership recently and one of the first things I tried was the popular Japanfusion Supreme Cream. It's 80 dollars without a membership, or $12.50 for members. This is everything I want in a face cream, it's rich and full of antioxidants with a texture that feels expensive AF! My skin definitely needed this and I love the experience of using it. It just feels amazing. I could see that some people might find it a little rich for daytime use, but not me. I'm obsessed.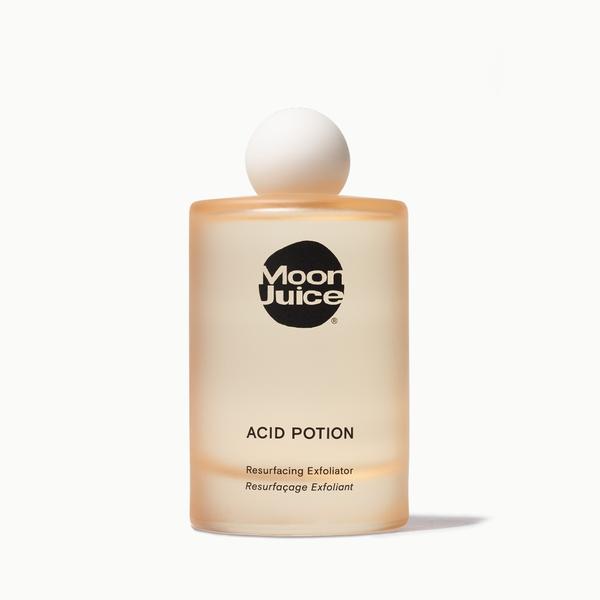 Exfoliator: Moon Juice Acid Potion, $33-42
My mom was the one who got me hooked on this. She was so fanatical about it, she bought one for me and promised it would change my life. She didn't lie! It's a potent blend of AHA and BHA with lactic, glycolic and salicylic acid. It also has vitamin b3 and tocotrienols that neutralize oxidative stress. The first few weeks of use, it did sting when I applied it. That wore off eventually and I came to enjoy the tingle. The cellular turnover properties are real, and I noticed a huge difference in my skin's texture after a few days of using this. I have a nasty new acne scar I'm battling and this has helped reduce the discoloration it left on my face. This product is a "dupe" of the cult product P50, which I haven't tried, so I can't compare them, but people say it's just as good. Acid Potion has been a great addition to my skincare routine but I am mindful of not mixing my retinol with this. I tend to switch to-and-from the Acid Potion and my Tazarotene. I think my skin benefits from both, and they deliver similar results, so I use whatever my skin feels like it needs depending on the day.

Cystic Acne Treatment/Retinol: Tazarotene (talk to your dermatologist, prescription only)
I had a horrible cystic acne flare up at the beginning of this year. I was in my dermatologist's office getting cortisone shots for these angry cysts once a month and we knew we had to do something. I had been on Accutane before, and at first we tried that again, but there were going to be problems for me using it again. Since I first went on Accutane three years ago, I developed intercranial hypertension, and we knew that it would be risky to try Accutane again but I insisted. My dermatologist told me that I had to stop the Accutane the moment I felt bad. I passed out and threw up in week one. So I had to go off Accutane.
I also have low blood pressure, which makes spironolactone hard for me take. Spironolactone is first and foremost a medication that lowers blood pressure, after all. My dermatologist said, let's try it and see how it goes. The spironolactone was making me pass out too. I was like, FML! It was really stressful and I was getting frantic for a solution.
My dermatologist prescribed me Tazarotene, a topical retinoid often used to treat cystic acne. It took a few months, but eventually it cleared up my cystic acne. At least, I'm pretty sure it did. I can't rule out that my cystic acne flare-up at the start of the year might have been a weird hormonal stress thing. In any case, I rarely get cystic acne these days, and when I do, I find it's life-span greatly reduced by the Tazarotene. Tazarotene is hardcore even for someone like myself that is used to retinol. The first few months on it were pretty rough. I would wake up and my face would be peeling off in huge chunks. Sometimes it got too intense and I had to take a break. Eventually my skin got in rhythm with it and looks so much better, and it does a great job of fading acne scarring.
MAKEUP: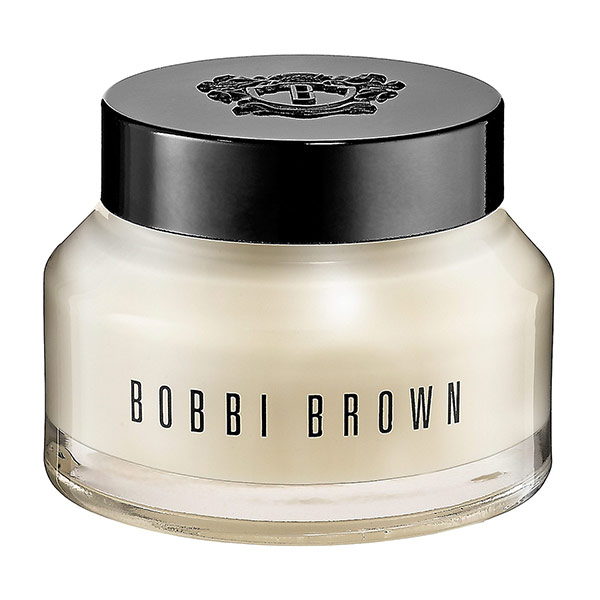 Primer: Bobbi Brown Vitamin Enriched Face Base Priming Moisturizer, $62
This primer could really be categorized as a skincare, because it's really just a super vitamin-rich skin balm. I use it as a primer on top of my moisturizer and it does what I want a primer to do, without so many of the useless bells and whistles other primers on the market have.  The rich formula plumps and smoothes my skin before I put on my base. Even if my skin is a little irritated or flaky from retinol, this makes everything right again. Feels super luxurious to use, very spa-like.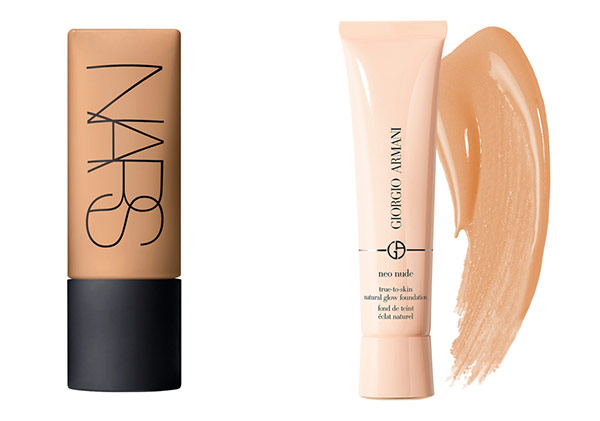 Foundation: NARS Soft Matte Complete Foundation $40, Giorgio Armani Neo Nude True-to-Skin Natural Glow Foundation, $40
I picked two very different foundations. The NARS Soft Matte Complete foundation is a truly stunning formula. I never thought I'd wear a matte foundation again, but this formula accomplishes the impossible: full matte coverage without looking heavy on the skin. NARS recommends warming up the product on the back of your hand before applying. It blends like a dream and NARS has one of the best shade offerings, so you'll find a match for sure. Once applied, it dries to a velvet matte finish. It's been formulated to not oxidize, and it will look as fresh as when your first applied it for the first 8 hours of wear. If you have an occasion you're going to be photographed for, an event, or you just want your makeup to look really incredible, this foundation will serve you well. I always get oily in my t-zone midday, but not when I wear this foundation.
The Armani Neo Nude True-to-Skin Natural Glow Foundation is a game changer, and it's become the foundation I reach for most often. It's so natural and skin-like. Makeup technology is getting so advanced! This foundation is very light on the skin, due to it's water-based consistency. When you first apply it to your skin, you might think "whoa, what's wrong with this foundation??" because it feels very wet and kind of separates in a weird way when it first makes contact with your skin. Then with a little massaging, it dissolves completely and seamlessly into your skin. It's non-detectable, even up close you could never guess you were wearing base with this foundation. It's very glowy and lets natural shine peek through. Because it dissolves into the skin so well, you can build the coverage with this foundation easily. Sometimes I use a brush with this, sometimes I massage it in with my fingers. Both work really well. I'll be repurchasing this very soon.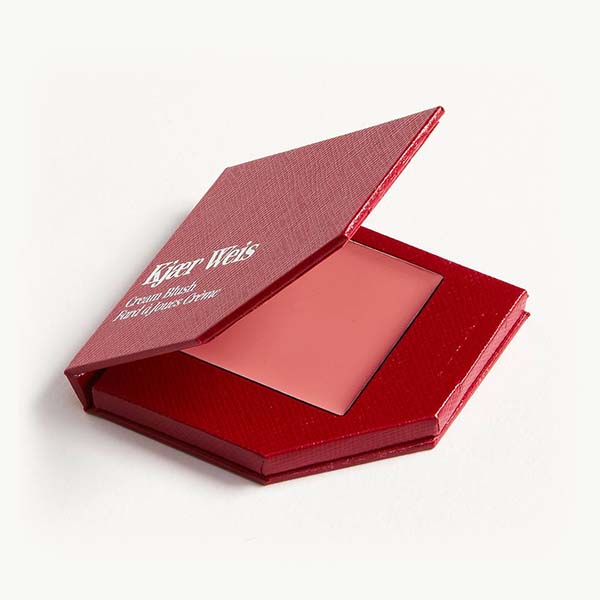 Blush: Kjaer Weis Cream Blush in the shade Blossoming, from $32
I've been a fan of Kjaer Weis ever since Forty Five Ten started carrying the brand here in Dallas. This cream blush sums up why I love KW. This cream blush comes in amazing colors, has recyclable packaging, and the formula is creamy yet tacky, so it stays on your face all day long, unlike other cream blushes made with silicone (I hate this!). I use the shade Blossoming, which is a punchy warm coral pink that reminds me of what a makeup artist would reach for on your wedding day. Very English rose!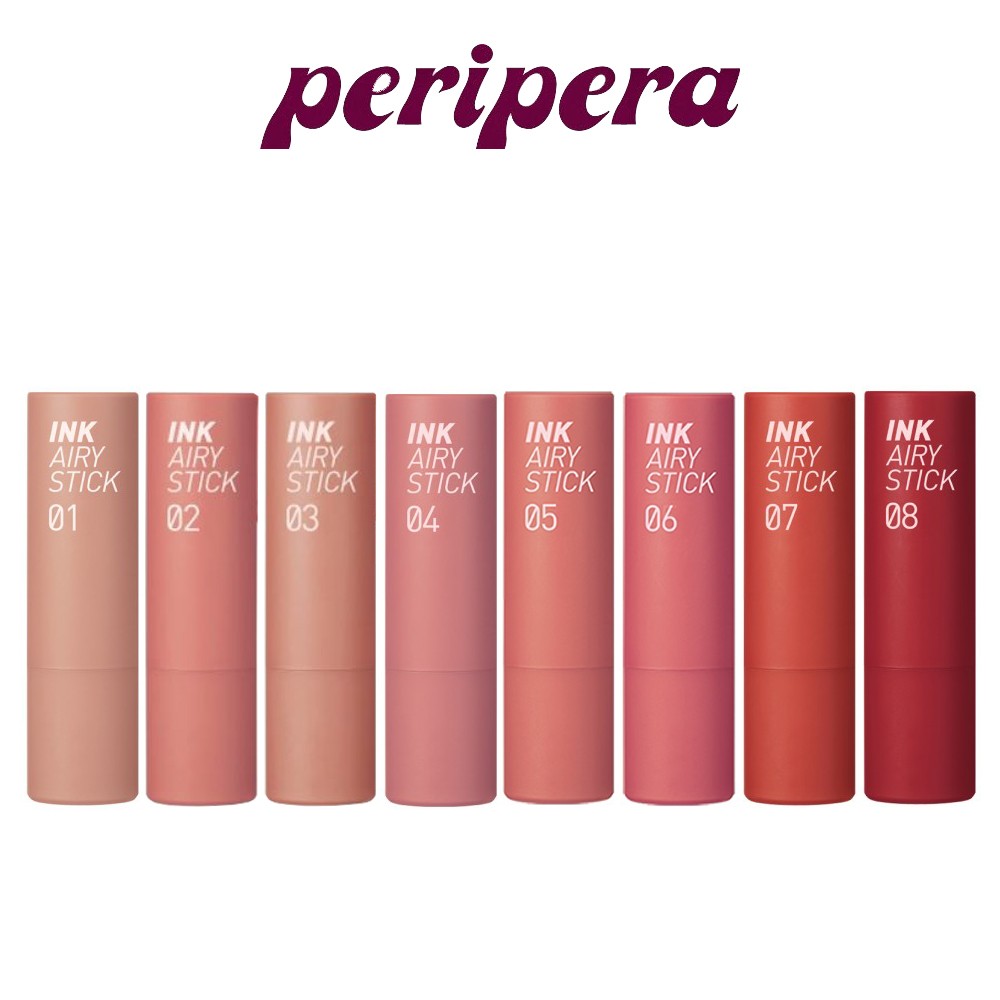 Lipstick: Peripera Ink Airy Velvet Stick, $9
I'm very pale and most "natural" lipstick colors I find in stores here have a gray or brownish color cast on me. I threw out most of my lipsticks when I moved this year and ordered a lot of Peripera Ink Airy Velvet Sticks to replace them. The colors are so lovely and flattering, just what I was looking for. My favorite shades are #3 Orange Cookie, #5 Burnt Tangerine, #12 Naturally Healthy. I wear Naturally Healthy almost every day.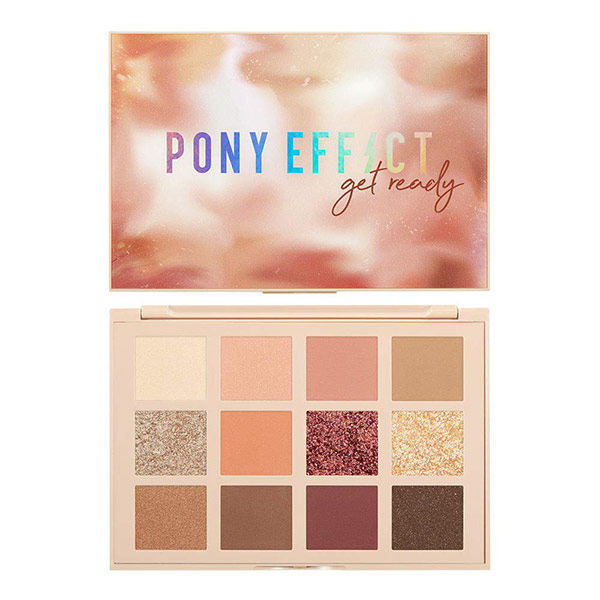 Eyeshadow: PONY EFFECT Get Ready With Me palette in Coachella, $36
This is the best everyday eyeshadow palette I could ask for. The top row of shades are pale and subtle for the everyday eyeshadow I like to wear, but I can dip into the darker shades for liner or if I want go a little more dramatic. I also really enjoy the chunky glitter shades when I want to go a little crazy. For fake freckles, I dot a fine tip brush dampened in setting spray and then dipped into the shade Earth. This palette gets more play than any other eyeshadow palette I've ever used before. 5 stars!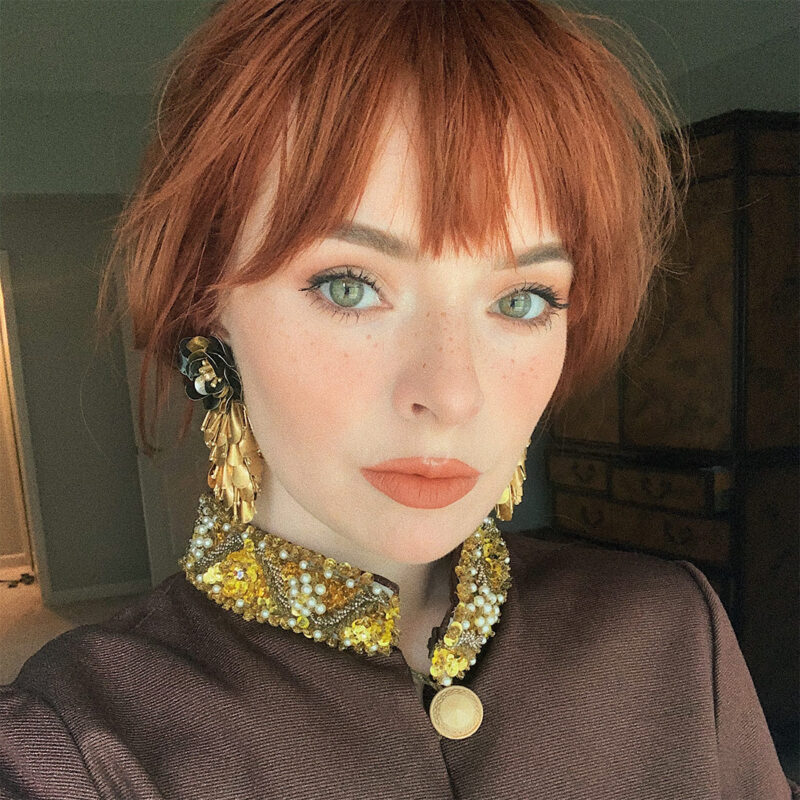 Above I'm wearing the Peripera lipstick in Orange Cookie and the Pony Effect eye palette in Coachella. They're in the same color family and go well together.
Hair Products: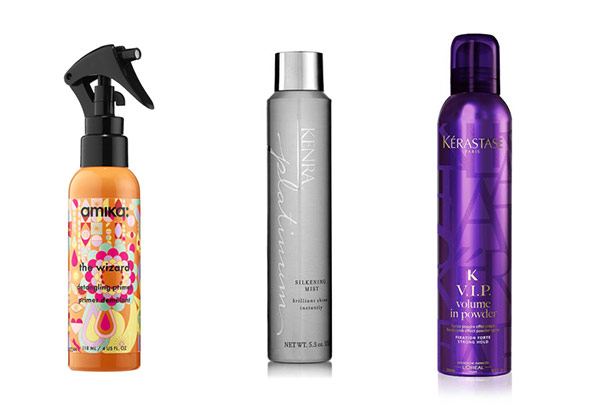 Hair Primer: Amika's The Wizard Detangling Primer, $25
Where has this been all my life? Tangles are a huge problem for me. My hair is fine and snags like crazy, and before using this I would wake up with a rat's nest at the nape of my neck every day. Not any more now that I have the Wizard in my life. It conditions and detangles while it protects from heat at the same time. It smells great too.
Shine: Kenra Professional Platinum Silkening Mist, $22
I bought this as a finishing shine spray and initially wasn't impressed. I sprayed it on my dried hairstyle and didn't notice a difference at all. But then I started using it differently…I spray it on liberally when my hair 75% dry during blow drying. When this product is blow-dried into semi-damp hair, it really does transform your hair into shiny, shiny silk. As shiny as a Barbie doll's hair. It's amazing. I wonder if Kenra knows the instructions on the bottle are wrong.
Texture Spray: Kerastase VIP Texturing Spray, $29
I feel like I've tried every texturizing mist on the market. Nothing beats this one. After a hot roller set, I flip my head upside down and spray this into my roots. Bam! Instant Bardot hair. This spray is especially good if you want to build a messy up-do, because it creates a lot of structure and grip. Your style will look fluffy, voluminous, and hold all night long.
Body: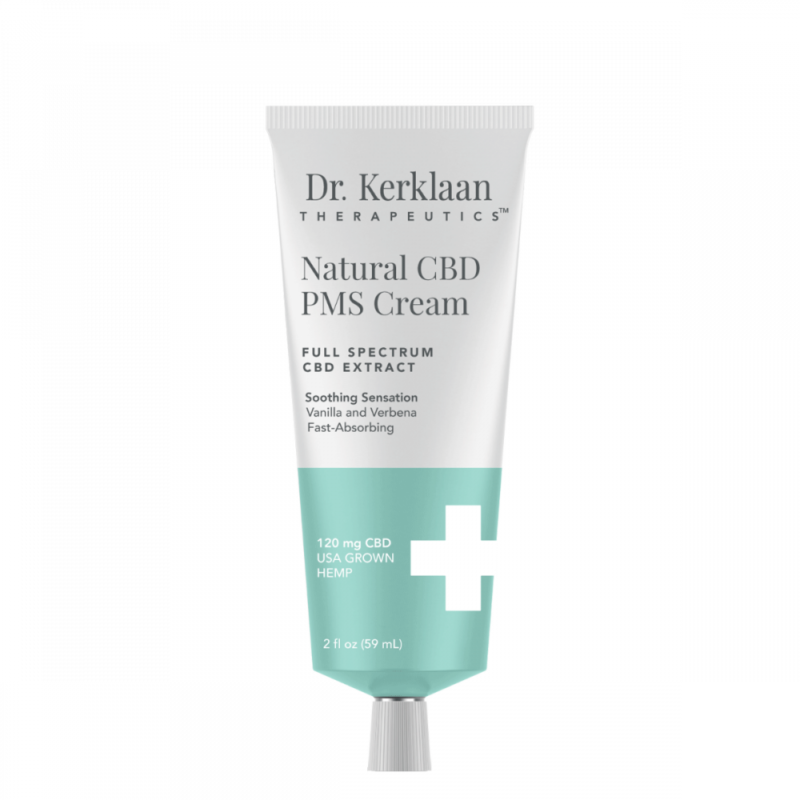 Pelvic Pain and Menstrual Cramp Relief: Dr Kerklaan's Natural CBD PMS Cream, $65
I've been telling everybody about this stuff all year! I have endometriosis and as a result I have constant pelvic pain, whether I am PMSing or not. And I tell you this PMS cream really works for pelvic pain relief. I keep a bottle in my studio, and another bottle on my bedside table. Supposedly CBD is a kind of cumulative dose thing, and the more consistently you use it, the better it works. I buy mine from TruPotency, which is a website that checks out if brands are lying about their product's CBD content or not, because that is a big problem in the CBD market.
That's all for now. I didn't have new favorite for every category of beauty, but I thought it worthwhile to share the ones I did try out. How about you? What's been your quarantine beauty game-changer??