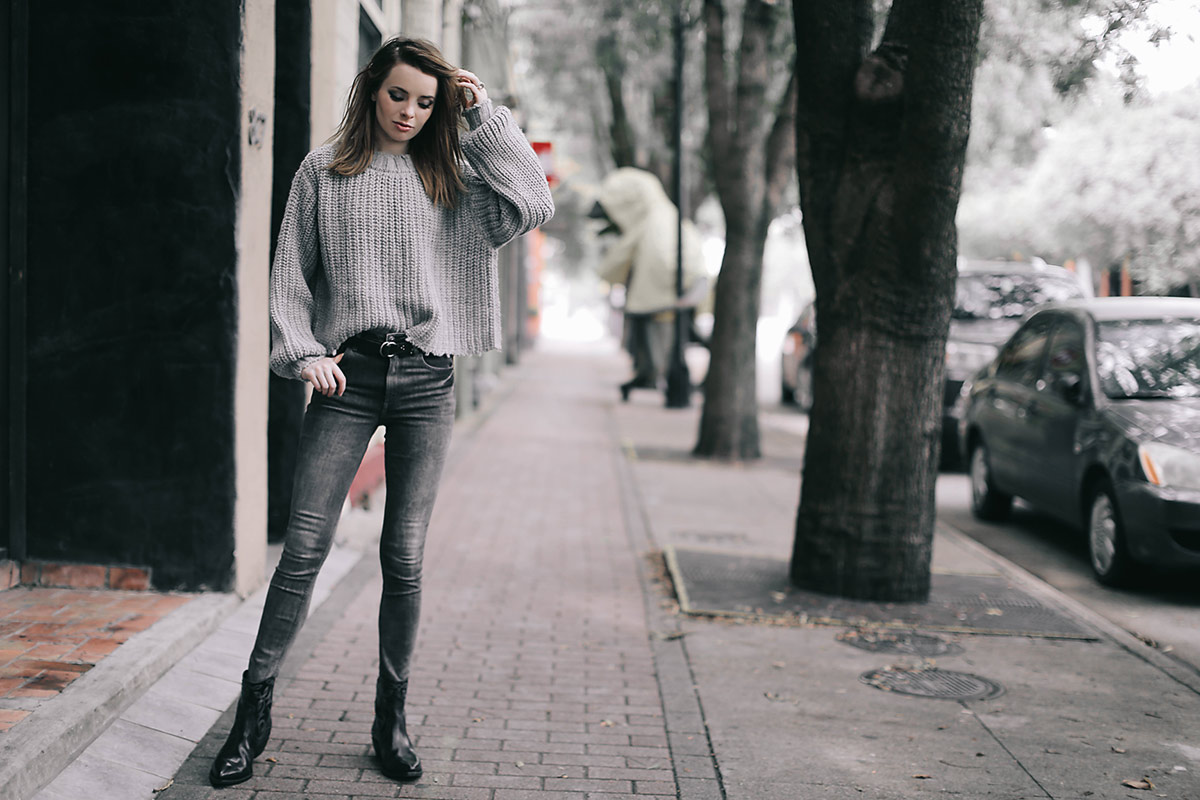 I've had a pair of Frye's Sacha boots that I've worn to death over the last few years. They are extremely comfortable, they look cute with everything, and the western style is irresistible to this Texan. My fiancee loves when I wear them, funnily enough. They're my go-to shoe when I'm traveling and they're the perfect "jeans and tee" boots. Mine have taken a lot of abuse and look better the more worn in they get. I decided that another pair would be a really good shoe purchase for years to come.
I ordered the Frye Shane boots (a slight variation of the Sacha) in a western embroidered style. I could not wait for them to arrive. They did not disappoint! In fact I wore them for five days straight after they got here. The leather is amazing. I got so many compliments on them when I wore them out. I am so glad to have a different version of one of my most beloved boots.
My sweater is by Cinq a Sept but it is not available anywhere online yet, I will post a link when it becomes available! These jeans I'm wearing are from Express. The belt is a Polo Ralph Lauren belt but Frye has a really good similar one here!
Below are some of my picks for sweaters this fall. I have been traveling the last two weeks and I remembered how wonderfully cozy sweaters are. I am so excited for autumn clothes!!