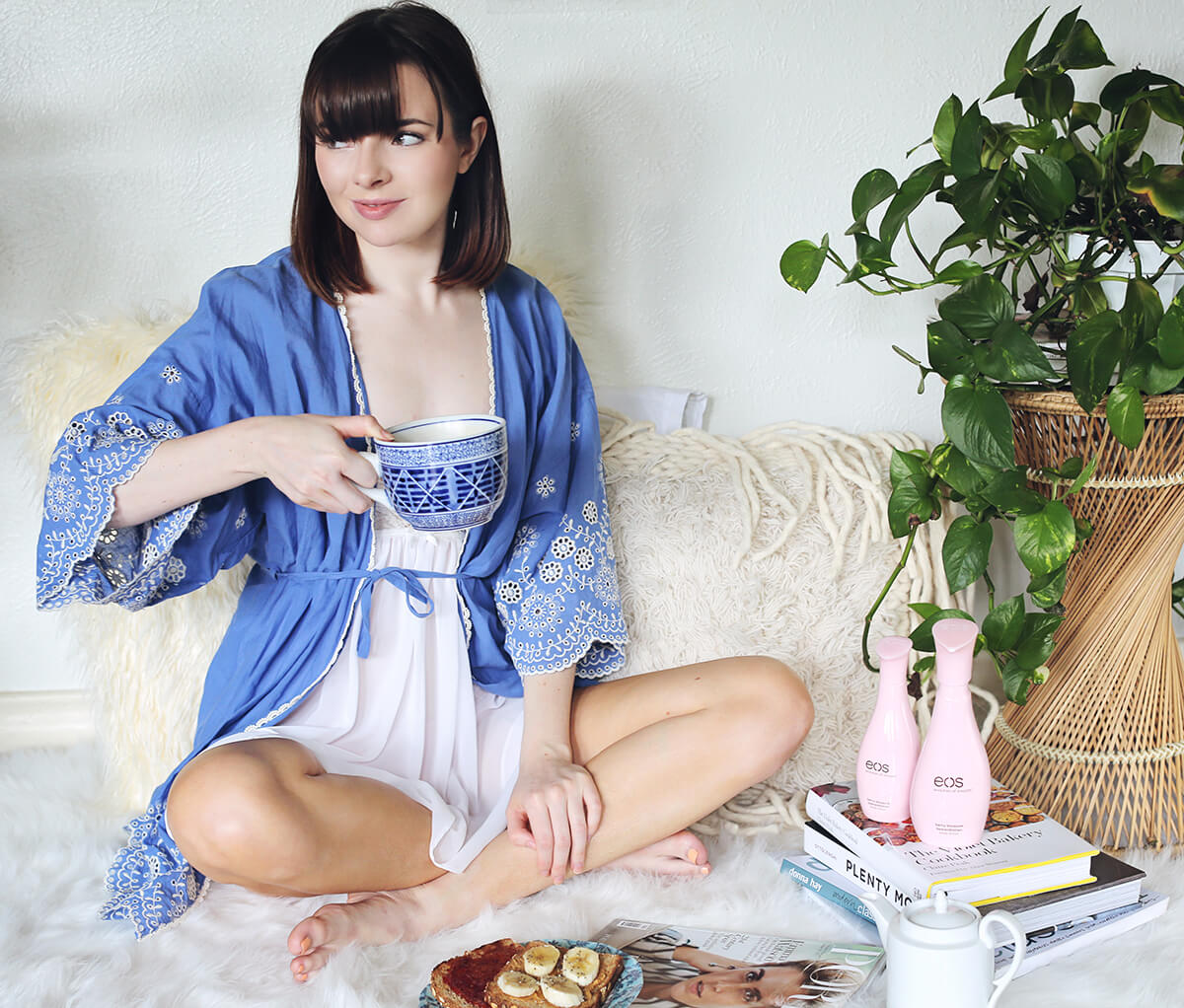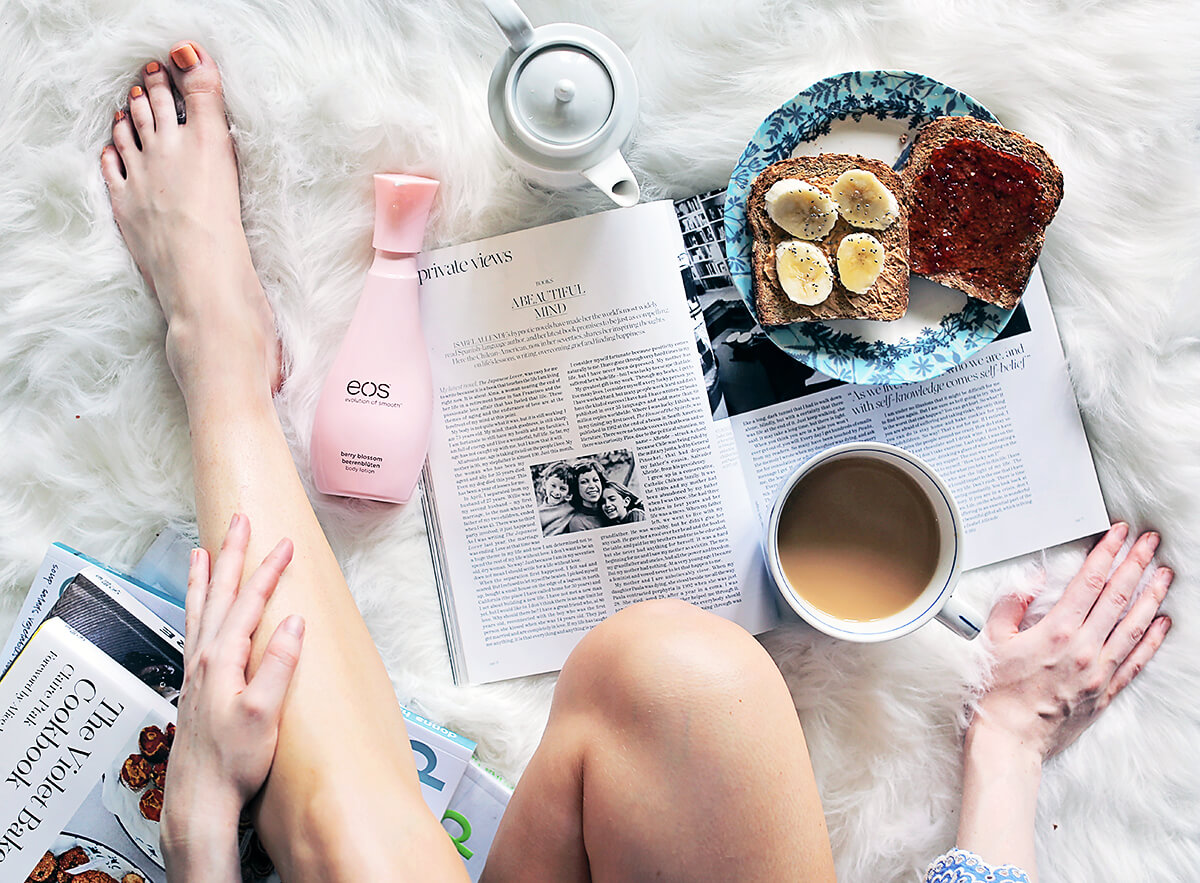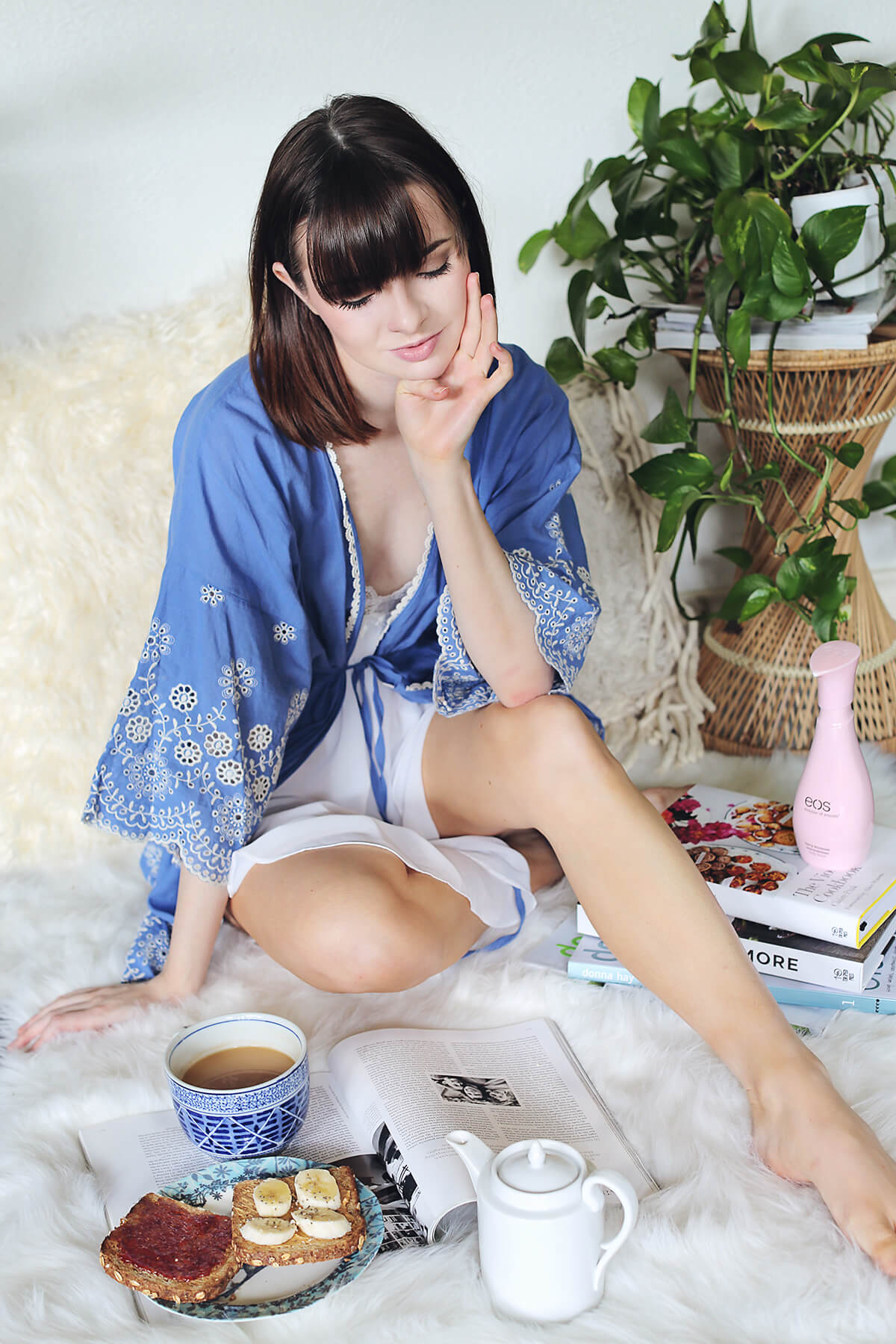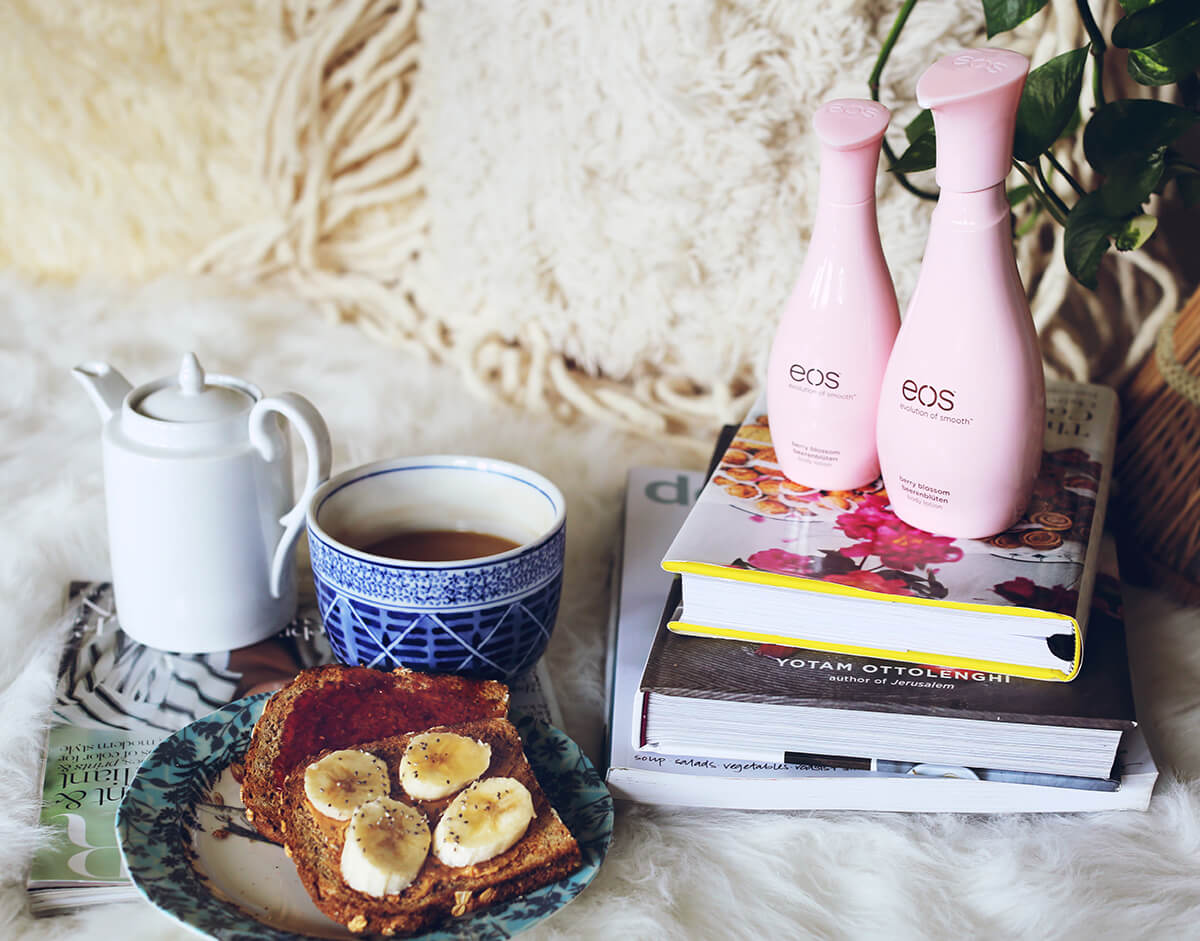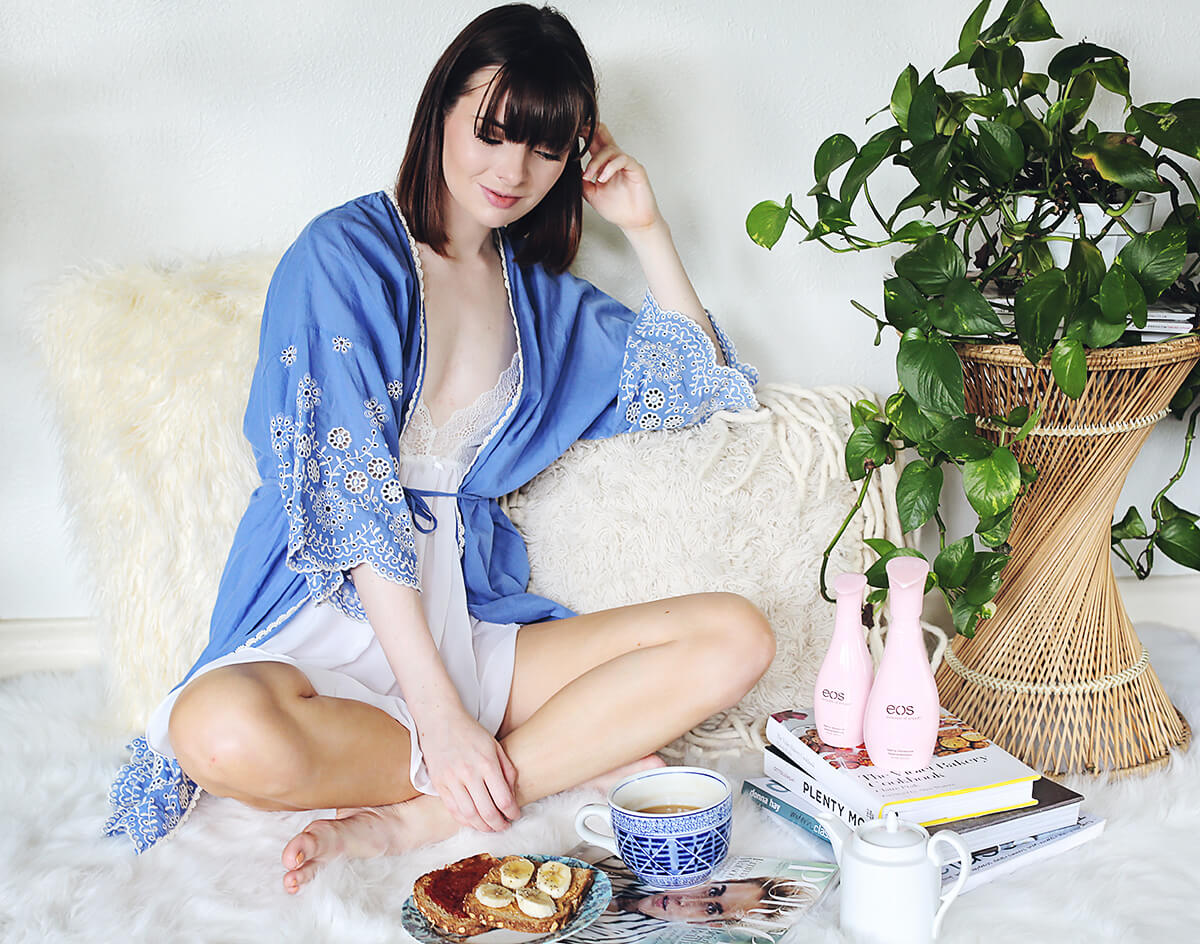 I am what you would call a morning person. I wake up early every day to get my morning started before the sun comes up. I take the dogs out, put on a kettle for tea, and start my beauty routine early. It's my favorite part of the day.
After washing my face with hot-as-can-be towels, showering, and scrubbing, my skin is primed and ready to be moisturized. Given that it's too hot to wear pants at the moment, I have been paying extra attention to my legs! I don't know about you but I've suffered scaly skin my whole life. I have to moisturize right away. Lately I have been applying a rich layer of EOS's Berry Blossom body lotion. It's made with Vitamin E and avocado oil, and it makes my legs so soft and leaves them gleaming in photos. I love the difference I see when I use it! I bring the smaller bottle with me in my gym bag to use after showers. It smells amazing and feels so light on the skin.
After I put on the Berry Blossom lotion, I crawl back into bed with the chihuahuas to savor a few moments spent with a cup of tea and some cookbooks. This is the time I recharge and gather inspiration. By the time I'm ready to get dressed, the lotion has been given extra time to soak in so my legs are super soft! I love having this as part of my morning routine.
Wearing In Blossom by Jonquil robe and chemise.
Thank you to EOS for sponsoring this post!