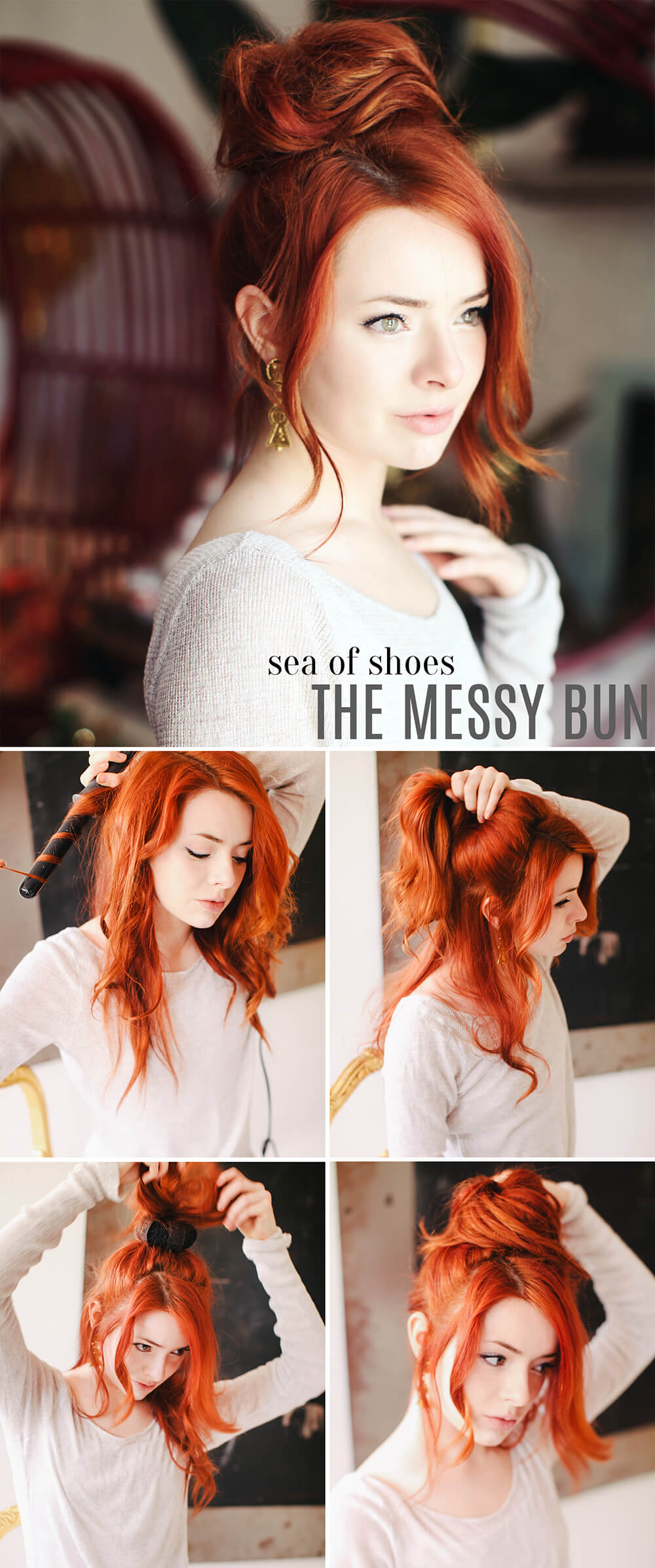 This hairstyle is a ridiculously easy Brigitte Bardot inspired look that you can do in less than ten minutes. Even better, it works best on dirty hair! Yay!
1. Start with volumized hair. If it's freshly washed, blow dry product into it. I use a cocktail of Serge Normant Meta Lush volumizer and Sachajuan Rootlift mousse to build a really great base for styling. If you really want to nail this look, I recommend popping a few hot rollers in your crown for girls with fine hair. If your hair is dirty, congratulations, you can skip these steps! For extra bigness, sprinkle a ton of Bumble & Bumble Pret-a-Porter Powder (hands down my favorite dry shampoo)  onto your roots, flip your hair upside down and massage into your scalp like crazy. Your hair will be massive.
2. Using a curling wand, curl random sections of your hair in alternating directions. I recommend twisting the section of hair you are about to curl BEFORE wrapping it around the iron. This makes the curls a lot more 'surfer girl' and less 'junior prom night'.  You don't want that look, ever. Haha.
3.  Seperate your crown section, pull it upwards, and tease for volume. A teasing comb is nice to have for this. Pull some hair out towards your face, this makes the look more messy and flattering. Pull the teased section into a high ponytail on top of your head using a small rubber elastic.
4. Pull the ponytail through a sock bun. Nestle that sock bun at the base of your ponytail. Give the ponytail a nice tug once the sock bun is situated.
5. Now for the artistic part. Pin your randomly curled sections randomly around your bun. Take your time doing this and make sure the sock bun is covered. You may find it helpful to tease the sections before wrapping them around the bun. Mist liberally with hairspray as you go, until you have achieved the look you want. Give it a few final hits of hairspray and you are done!