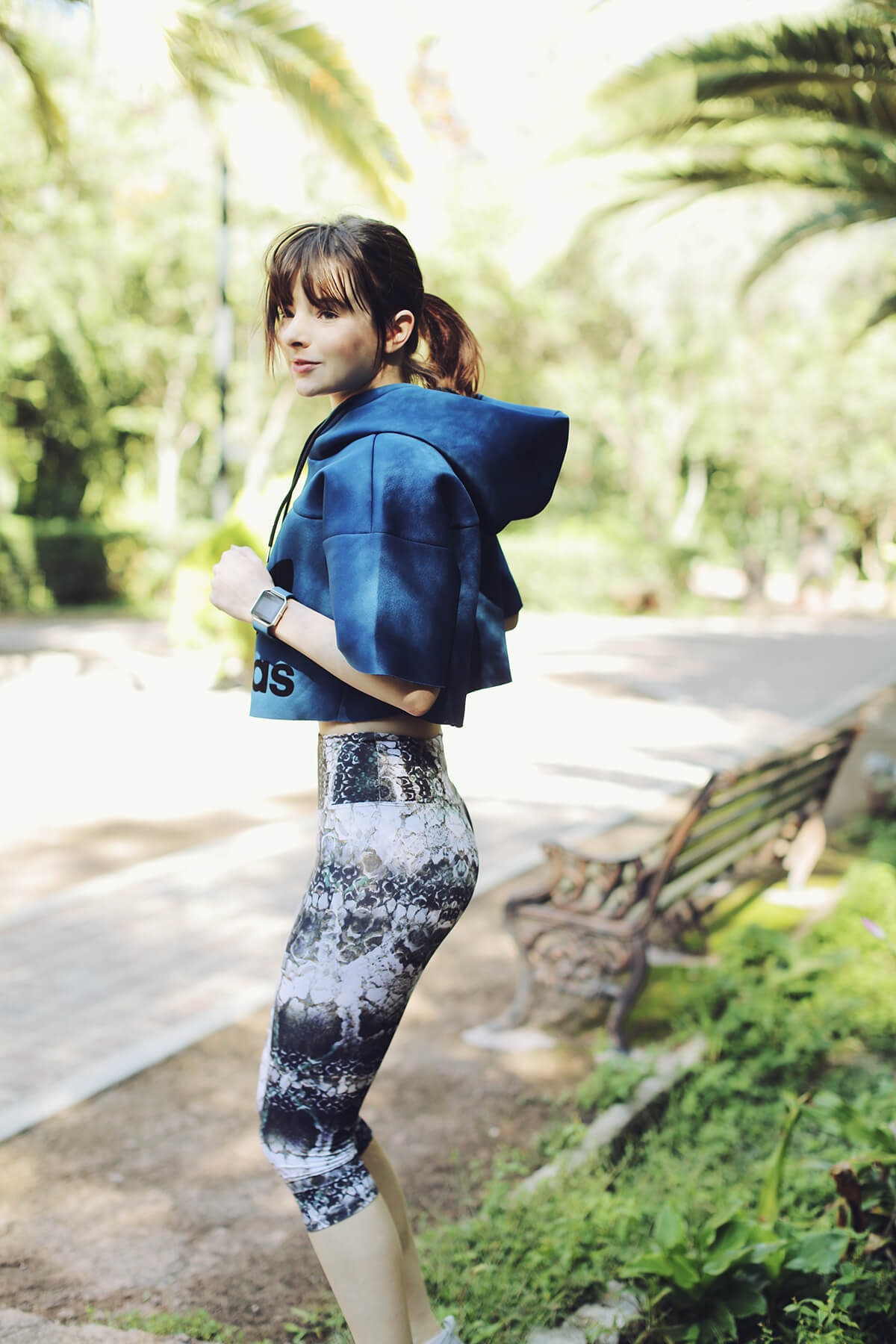 My last fitness post about about eight weeks ago, when I had just started Kayla Itsines's BBG program. Time has flown by! I finished the first four beginner pre-BBG weeks, and am now four weeks into the full 12 week program. I'm loving this new challenge so much. Before I started BBG, I was already working out 5-6 times a week, but doing exercises I had repeated so many times that they became robotic movements for me. It's been a huge game changer to shake up my routine and my body has definitely responded to the change. I was in San Miguel de Allende this past week and managed to get in my BBG workouts while I was there! It's great to be able to do them on the go.
I decided to join a gym, something I haven't done in many years. It's been a really fun change of pace and I love having access to all new equipment. I've been working with a trainer who is seriously kicking my butt. Yesterday she made me throw a bag of sand and squat press it about a million times…I am so sore today. I'm trying to challenge myself to do something I couldn't do the day before every day. It's definitely mind over matter!
These past few months have been a really fun journey. Over that time I have discovered some fitness "essentials" that I would really be lost without. I wanted to share them with you and why they are life-changing!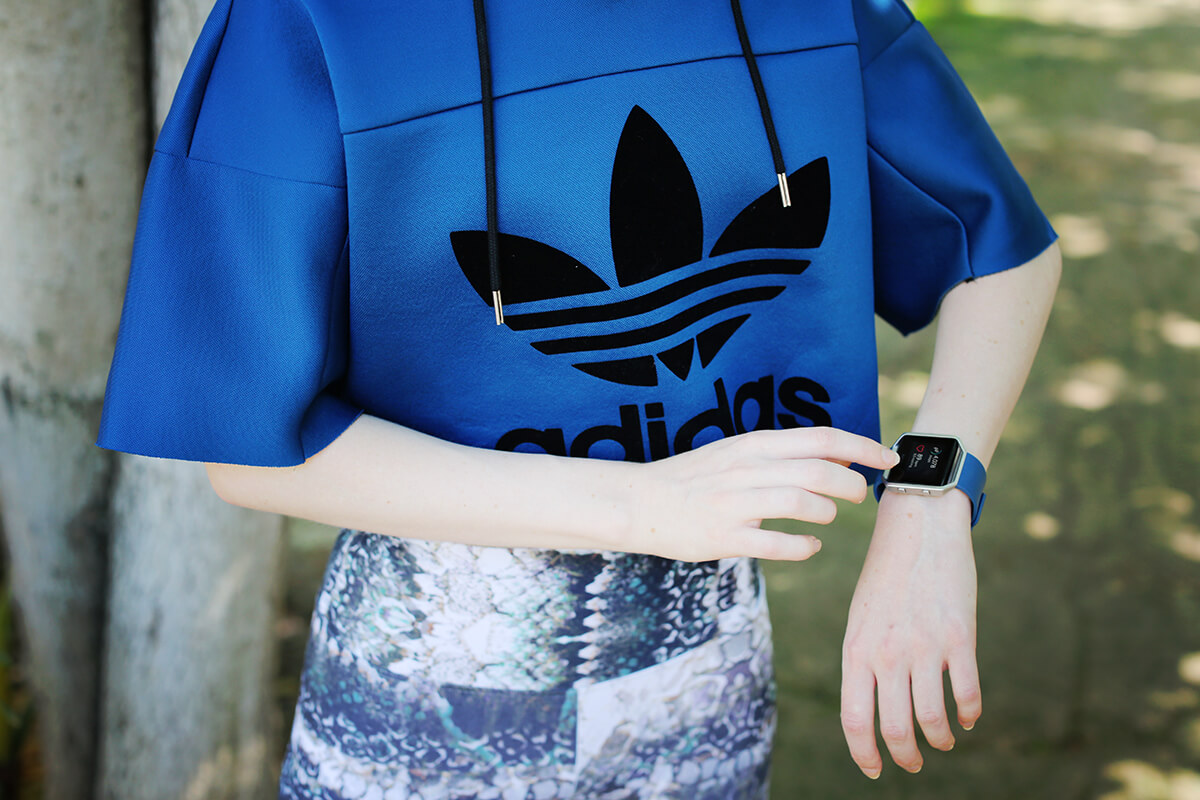 1. Fitbit Blaze
I had intended to go to the electronic store to buy a heart rate monitor, but the sales person urged me to try the Fitbit Blaze. I was a bit skeptical of the hard sell, but I had to admit, it seemed to offer much more. Five weeks into owning one and I am obsessed with it. Seeing the quantifiable results of all of my hard work in numbers really enforces my motivation to to stick with it!  It's made me competitive with myself to get in my 10,000 steps every day and reach my highest heart rate zone a few times a week. I am really glad I got the Blaze. Also important to mention: I only have to charge it once every 3 to 4 days. That's a lot less than other watches!
It seems really nerdy, but the sleep tracking has been one of the most helpful features. I have really noticed that when I am crabby or lethargic, it's due to less sleep. Before my Fitbit I was likely to put it down to stress, hormones, or lack of caffeine. I've made a concerted effort to get to bed earlier and my mood has improved tons because of it.
2. 40 oz stainless steel water bottle
Working out a lot in the summer, I am drinking water like an elephant. I need a huge bottle to take with me to the gym, and 40 oz is the perfect size for someone who needs a LOT of water all the time. I have always loved the way water tastes out of a metal cup or container….is that weird? I swear it tastes better! But more importantly, it keeps my bottle cool for hours on end if I drop a few ice cubes in before I hit the gym. That's saying something in Texas.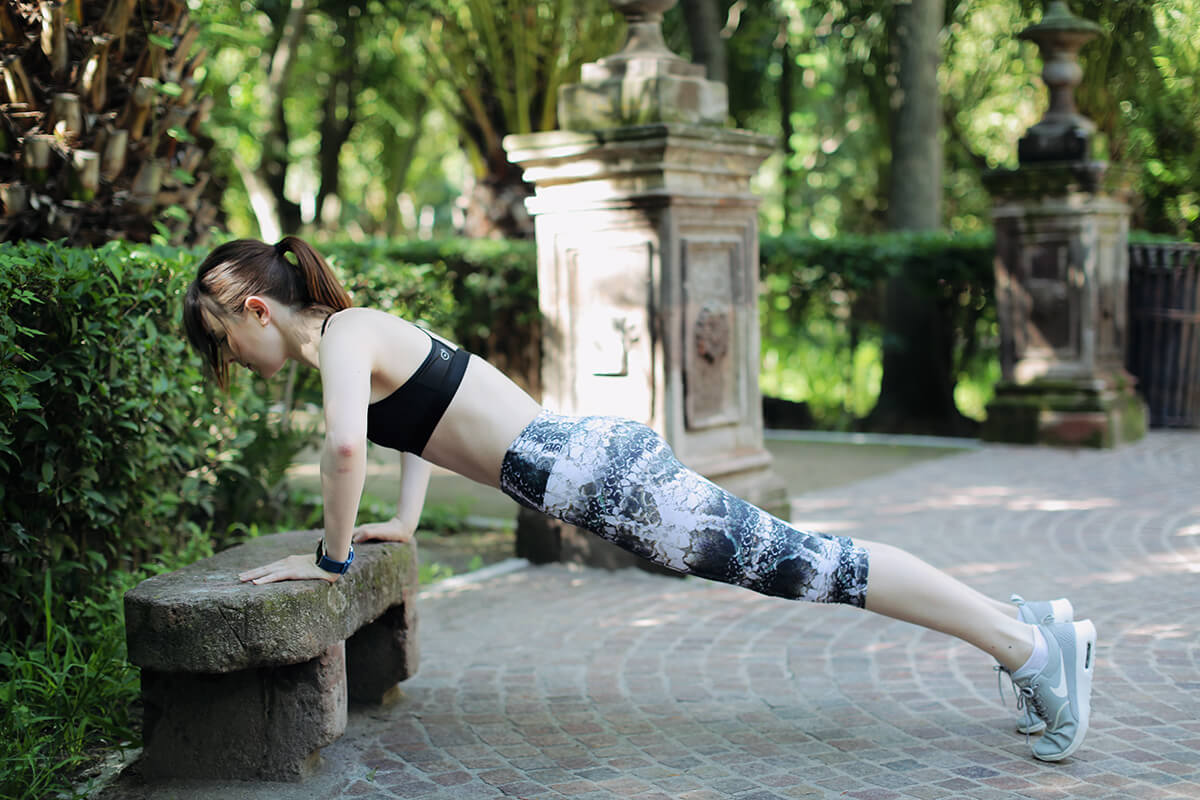 3. Food Scale
I used to not count calories, at all, ever. I ate healthfully when I was hungry, and I figured that was enough. Around spring this year, I started to feel very exhausted all the time. I was too lethargic to workout and I would crawl into bed at 6pm. I started calculating the actual calories and nutrients to see if that might explain the lack of energy, and it did in a big way. With an unpredictable work schedule, some days I was probably falling several hundred calories short of where I should be.
I got with a health coach over the last few weeks to calculate the exact macronutrient amounts I should be eating every day for my goals. If you are curious about this diet, it is known to some as IIFYM or Flexible Dieting. I have been loving this change to my diet…I have never had more energy and feel zero restriction whatsoever. It keeps me accountable to keep my body as well-fueled as possible. As long as I hit my macros, I can eat anything I want, all day long. Usually for me, that's six small meals a day. It does mean that I have to weigh the amounts  of food I am eating to make sure I hit my macros exactly, but once you've been doing it a while you can get pretty good at eyeballing it. I'm only a few weeks into this but I'm really eager to see where I land after a few months of working at it.
I have been using the app Lifesum to track my macros and no app could be better designed for the job! I love that I can enter the recipes that I cook at home, so I don't have to enter every ingredient of the recipe individually when I log it. The app has loads of great recipe ideas too.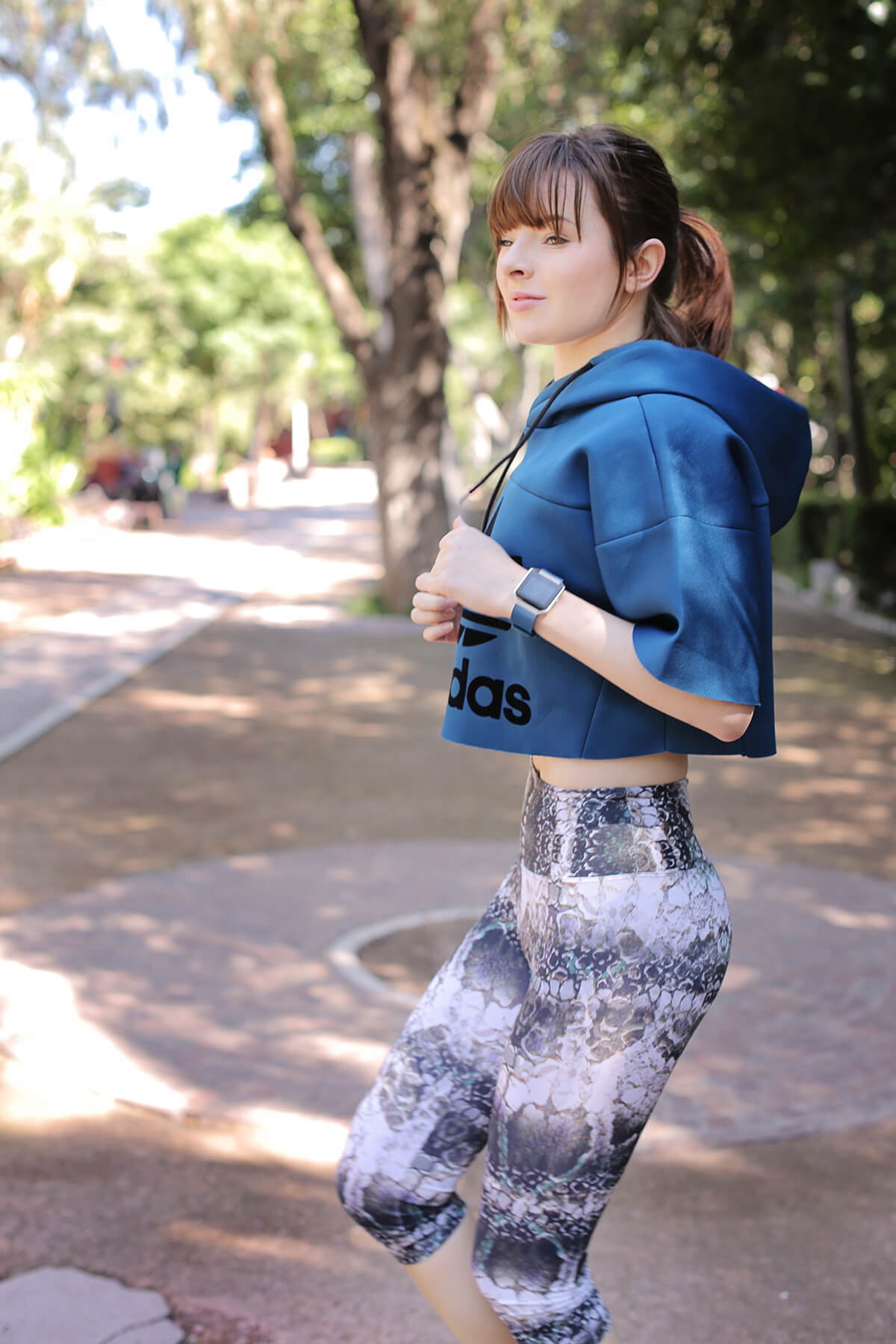 This is my new favorite protein powder, hands down, ever. I tried it on a whim because it is grass-fed organic protein, and I was intrigued by the coconut fat benefits. It is so unbelievably delicious. I despise the taste of artificial sweeteners, and this doesn't taste like any of that. I am going extra-hard on my protein intake so I use this at least once a day. I make coconut matcha protein shakes, and even coconut protein waffles. I got my mom to order some and she loves it too!
5. Quest Bars
I keep these in my gym bag to snack on post-workout. 20g of protein and 15g of fiber is hard to beat. Not all of the flavors are my favorite, but I'm usually fiending for protein so badly after a workout I will eat anything. These are convenient!
My macro coach had me increase my carb intake by a lot. Best news I ever got! I have maybe three slices of Ezekiel bread every day now. It is so good toasted and topped with almond butter, or avocado and tomatoes. This is definitely a pantry staple for me. You can find them in the freezer section of pretty much any grocery store!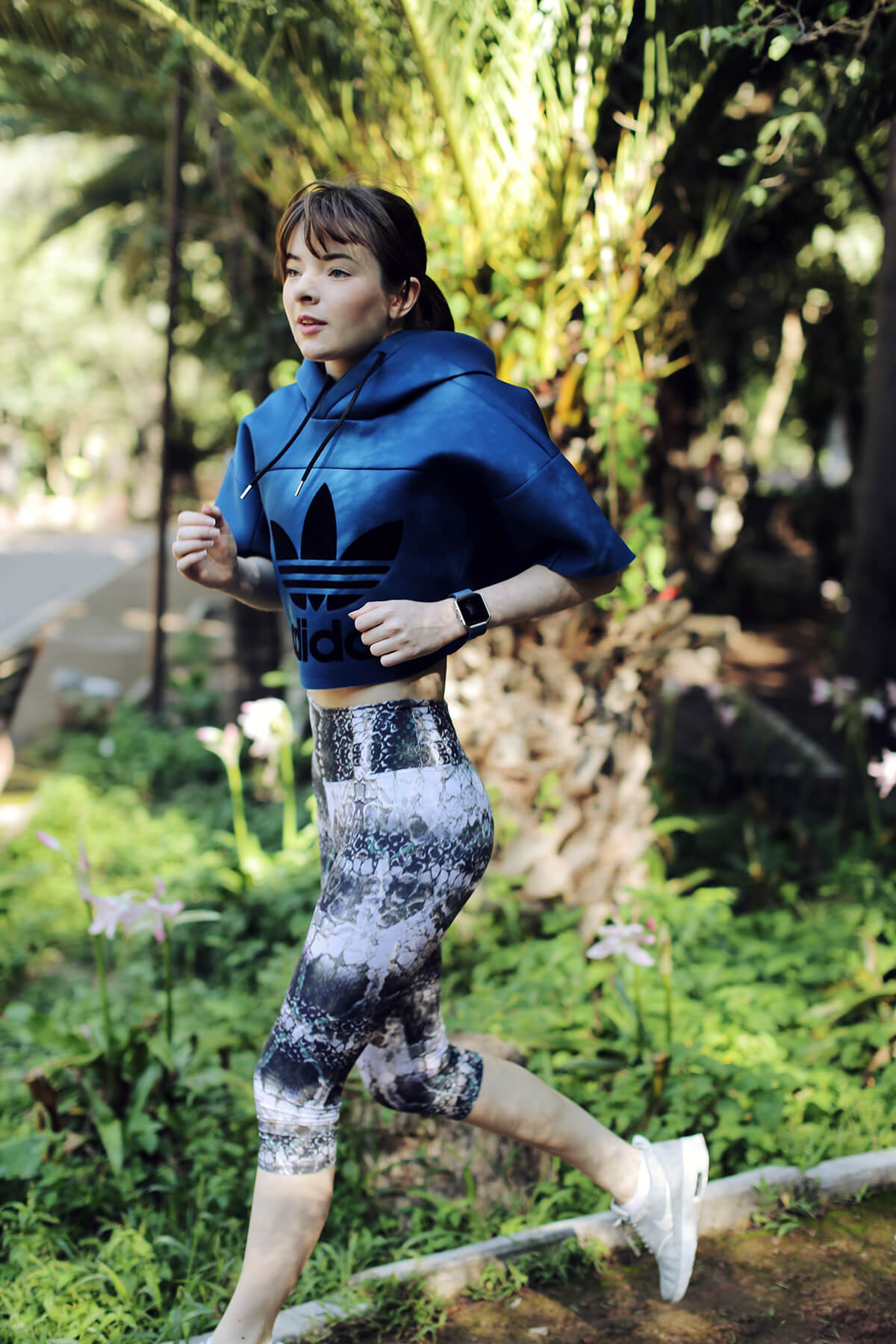 If you follow me on Snapchat, you might know I'm a huge fan of meal prepping. It saves me so much time and keeps me on track for my eating plan all week long. On Sunday's and Wednesday's I batch cook my protein, vegetables, and pre-make some snacks. If you look in my fridge right now, you'll find glass containers filled with chicken, hard boiled eggs, roasted broccoli, brussels sprouts, and sweet potatoes. It makes it easy to throw together a tasty healthy meal in minutes. I prefer these BPA-free glass containers with a lock top for meal prep. I find these keep my food much fresher than other plastic containers.
I hope you enjoyed the update and found this list helpful. These are all things that I'm fanatically attached to and would be lost without! Let me know if you try any of them out, or if you are a BBG girl too!
Wearing here: Leggings by Candida Maria x Bandier, Adidas cropped hoodie,  Nike Air Max Thea's