If you follow my mom or me on Instagram, you've probably seen some of the peeks we've been posting of this project over the last few weeks! Recently my mom decided to redo her home only using items purchased from thriftstores. We are both thrifting junkies and we had so much fun over the last few weeks seeking out these pieces! I've been really excited to show you her makeover.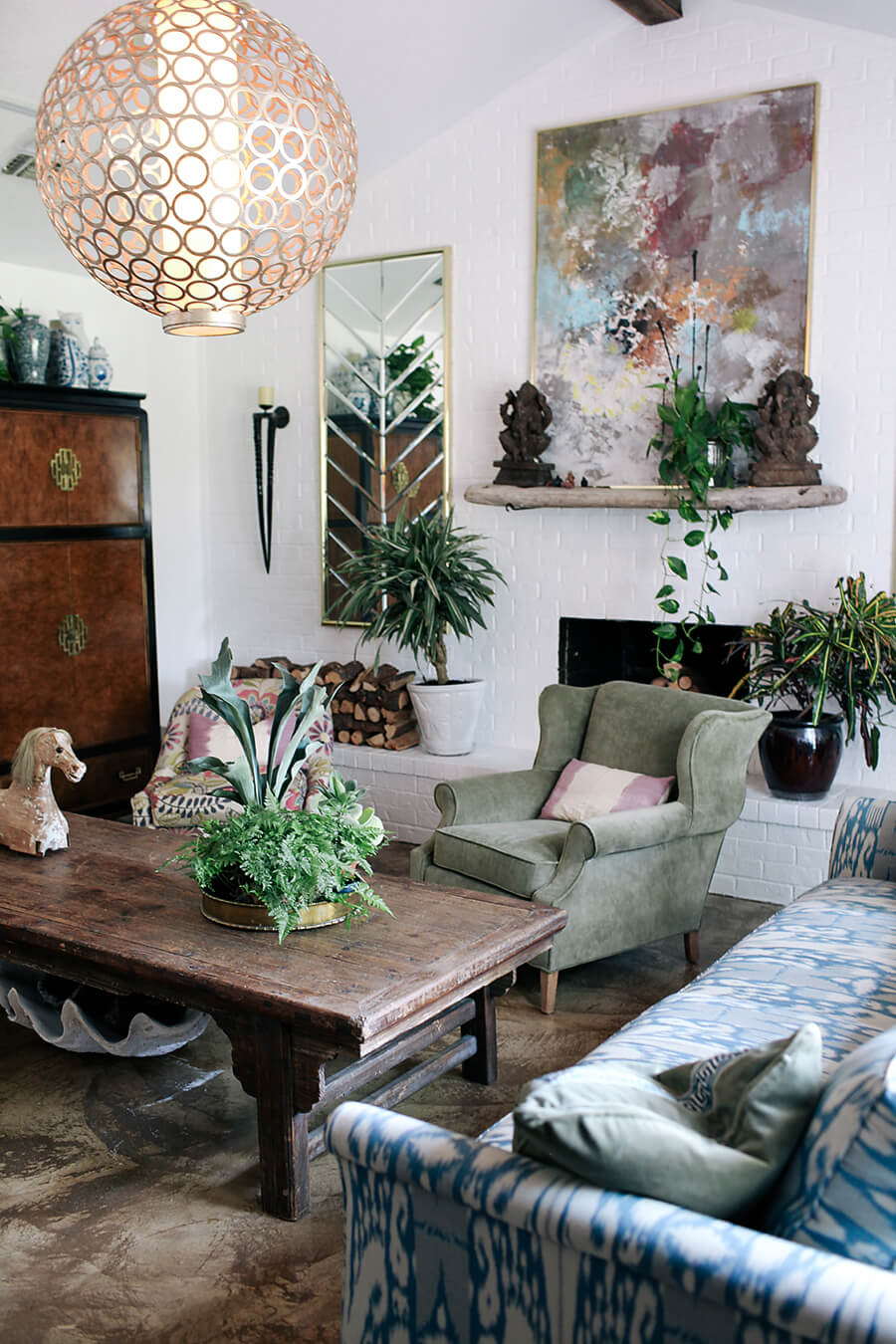 She just left for Oaxaca this weekend, but I caught up with my mom to to share a little bit more about the project in her own words…
"I have dreamed for years of having a blank palette for a home, and the opportunity to fill it with items found from local thrift stores. I finally decided to fulfill my dream, and accomplish it in only three weeks.
The process of choosing the pieces was decided for me by the thrift store merchandise I encountered. Because I had allowed myself only three weeks to complete the project, I knew I had to choose quickly. I realized some pieces would need to be reupholstered, and some other TLC would be needed for other pieces. I tried to choose somewhat average pieces so that anyone reading this story could say, "I see that stuff all the time! I can do this easily myself. "
When it came to reupholstering the chairs and sofa, I chose fabric from local outlets at 10-20 dollars per yard. I chose to buy from thrift stores that only accepted donations, so that money I spent would go directly to good causes. During this project, I made donations to Salvation Army, Genesis Womens Shelter, and The Carrolton Food Bank and CitySquare Dallas.
Thank you so much to Again and Again Dallas for sponsoring the remake of the painted and upholstered pieces, and much needed style guidance and hand holding. It was such a fun project, and a great way to leave a smaller foot print while redoing your home. I can't wait to do it again!"
So amazing! My mom has incredible style and superhuman energy when it comes to big projects like this. I am so inspired! If you want to look at the progress along the way, check out my mom's instagram (@atlantishome). Long time readers will be happy to know that her old blog will be relaunching very soon! I will definitely let you guys know when it happens. Stay tuned for more.