Not being able to browse in stores this holiday season means I have been spending a lot of time browsing online. I cruised some gift guides, and started feeling paranoid. Everything being recommended to me was so blah! I couldn't help thinking that I wouldn't like to be on the receiving end of so many redundant gizmos, bound to end up in a landfill at the end of their lifespan. I guess I feel this way when I go to the mall too. Everything comes around in the end.
My birthday is two days before Christmas, and I charged myself with doing my own birthday shopping this year. I thought I'd share some of the things that showed up on my own wishlist, because some of you might like them too. I really just wanted to share some stuff I thought was cool, as well as some great small businesses to support. Until recently I hadn't known about the restoration of a psychedelic Hungarian animation from 1981, and I wish I had sooner. Also, I didn't know what an Enchanted Broccoli Forest was!! So now I am telling you. Hope you enjoy.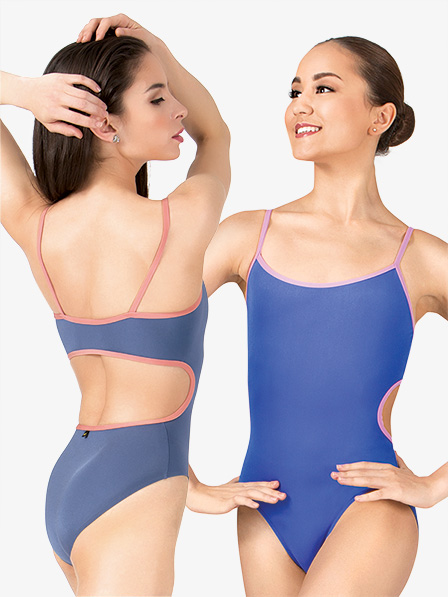 I have been trying to get back to exercising after a long break. It's hard for me to get motivated to exercise, but one thing that helps is cute workout outfits. I've been doing Ballet Beautiful, which is a great workout as well as a great excuse to buy candy-colored leotards. Mariia leotards are sold exclusively at Discount Dance and come in many different styles, all very chic.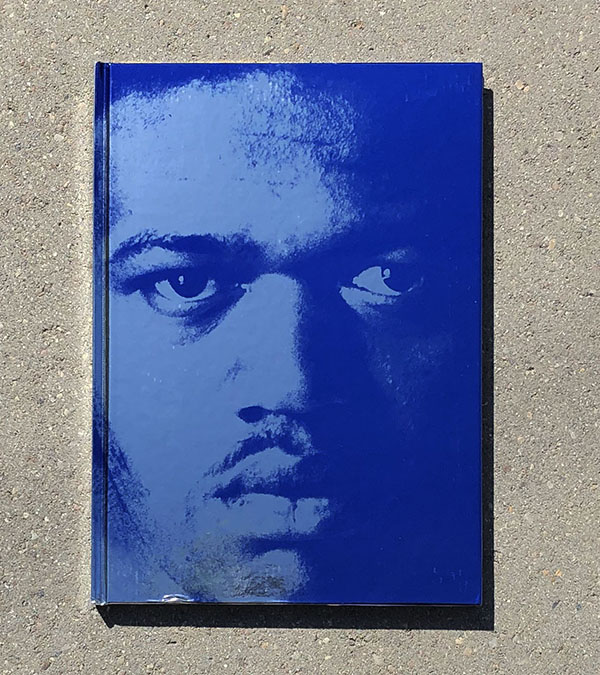 2. Bob Thompson: Meteor in a Black Hat, $45 at Addieway Books
Bob Thompson is one of my favorite American painters. I have been wanting a book featuring his work so I could spend much more time looking at his paintings slowly. If this book somehow ended up under the Christmas tree, I'd be over the moon. Check out Addieway Books, I just found out about them and their handpicked second-hand selections are fantastic.
3. Libro.FM membership, from $14.99
This year I got into audiobooks for the first time. It makes cleaning the house and cooking dinner so much more enjoyable. I recently listened to Lady Audley's Secret and it was more scandalous than bingeing all of the seasons of Real Housewives of Beverly Hills in a row. I've been mulling over an audiobook subscription and discovered Libro.fm. Libro.FM is like Audible in that it's an audiobook subscription service, but when you purchase your membership you pledge to an independent book store. So much better than Audible!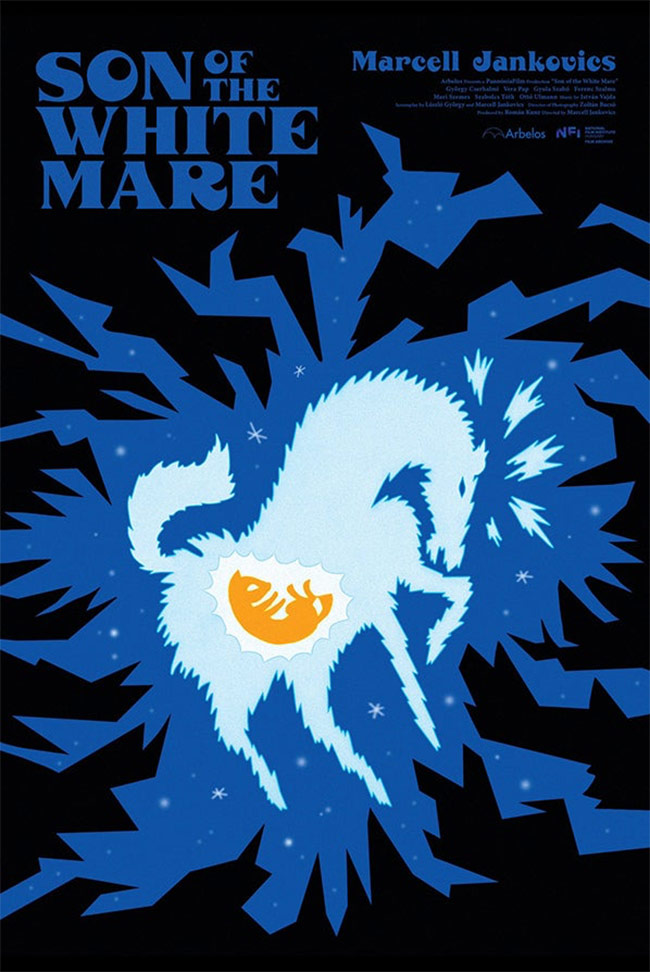 4.A screening of the newly-restored 1981 animated Hungarian film Son of The White Mare, $10
This psychedelic animated telling of a Hungarian folk tale was finally restored  by Arbelos Films 41 years after its creation. If you're a fan of Genndy Tartakovsky's Samurai Jack (best show ever!!), you'll get an appreciation for origin of his animation style when you see this. Director Marcell Jankovics style is singular and visually epic, and his work has been sadly under-seen by newer generations. I am so excited to finally be able to watch this. It's being screened virtually through many independent theaters across the US, check here for yours. You can also rent it digitally here.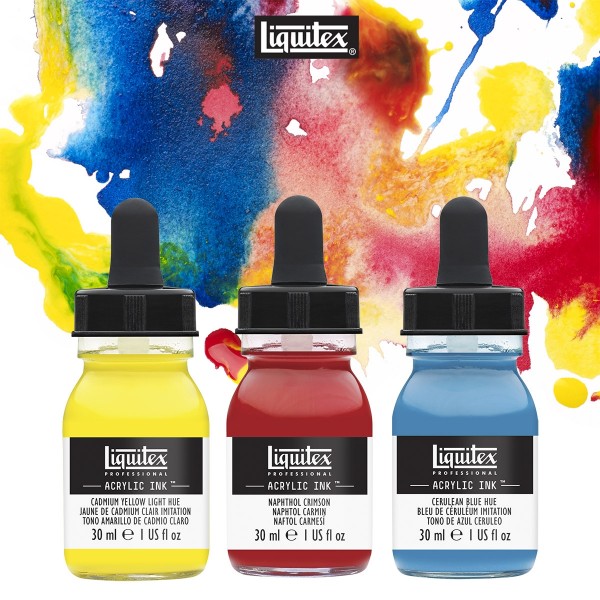 5. A set of Liquitex Acrylic Ink, from $5.59
I've had an itch to do some ink drawings, and maybe I'd exchange them as snail mail with my friends. A set of Liquitex's acrylic inks are just what I need to do this. You can get them at Jerry's Artarama.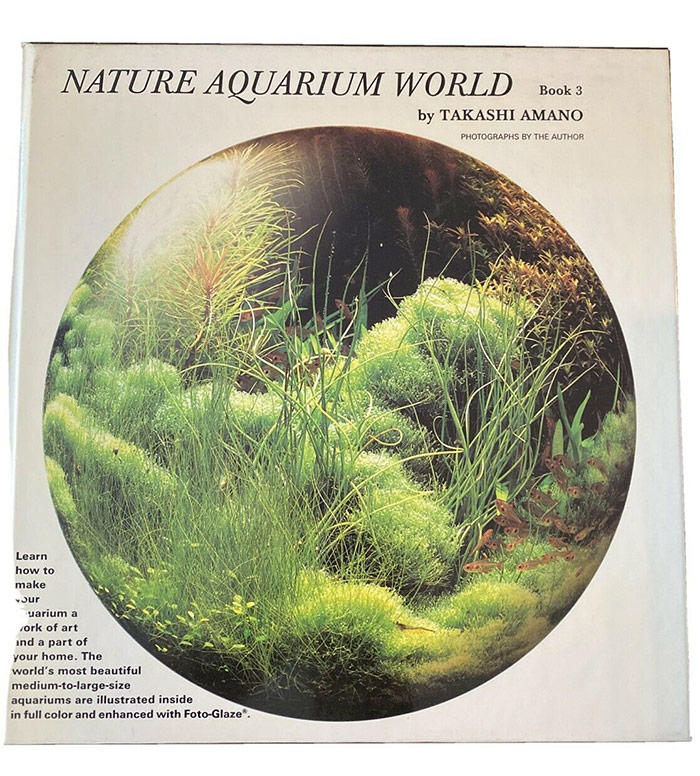 6. Takashi Amano's aquascaping books, check eBay, from $89
Aquariums have always been really special to me and I have badly missed going to visit our own local aquarium this year. Early on in quarantine I took a dive into learning about the art of aquascaping, or designing aquarium landscapes. It has a long and fascinating history, and Japanese photographer and professional track cyclist Takashi Amano is credited with pioneering this art form. Aquarium enthusiasts travel from far and wide to visit his landmark home aquariums. I highly recommend checking out some of the tours of the aquariums people have posted on Youtube. I will probably never be an aquascaper myself, but I would love to visit his tanks one day.  In the meantime, I'd be thrilled to have one of his books.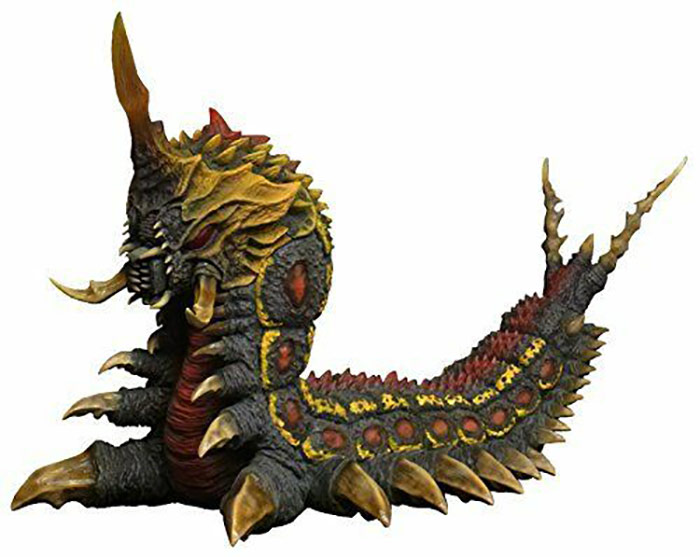 7. Mothra figurine, $359 on eBay
I love Mothra as she appears in the Godzilla universe, and I am most partial to her in her larva form. When I was a kid, my entomologist aunt bred giant African millipedes and would bring them over to our house in takeout containers and let them crawl all over us. Mothra reminds me of that. This Mothra figurine is awesome, and it ships direct from Tokyo. It's almost a foot long, so though it is pricey, you do get bang for your buck. It comes with a lesser-evolved grub form of Mothra too.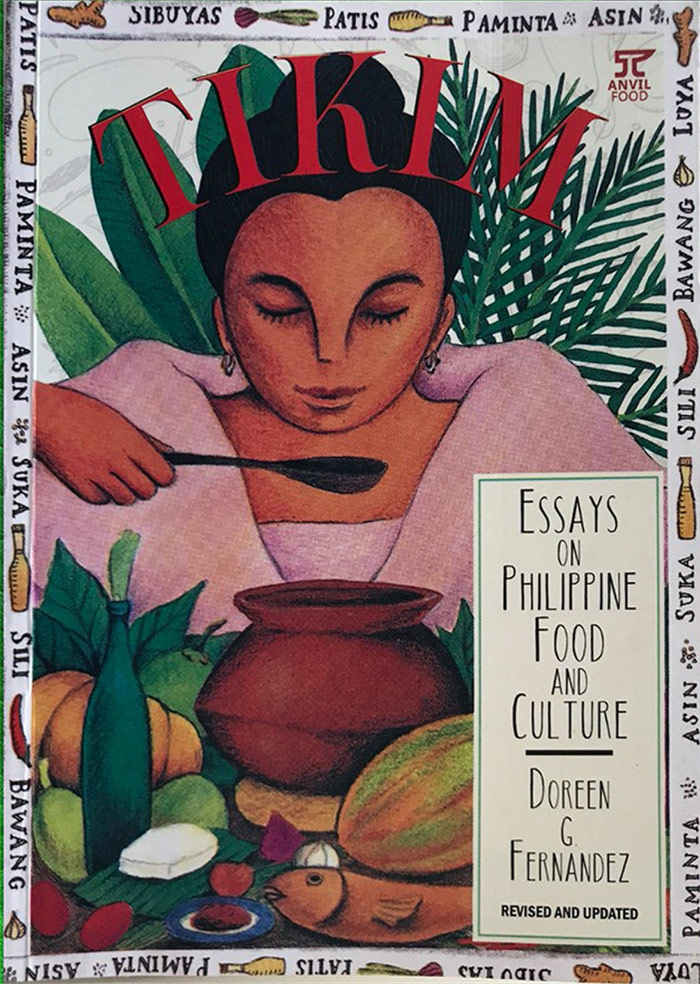 8. A reprinting of Tikim by Doreen Fernandez
I recently read Bettina Makalintal's article about the scarcity of Tikim, the seminal collection of essays about Filipino cuisine by Doreen Fernandez. It's been reprinted as of late but is still expensive and there aren't an abundance of copies. Because of said scarcity, I won't be buying a copy of this book while they're still hard to come by. However, the article left me with a burning curiosity to read Tikim, and it's been on my mind ever since. The article talks about some the prejudicial issues blocking a larger republishing of this book. It may not be a wish granted this holiday, but I do really hope at some point in the future that everyone who wants to read this will be able to do so! Without the experience of going to restaurants, I rely on food writing and cookbooks to get my kicks these days.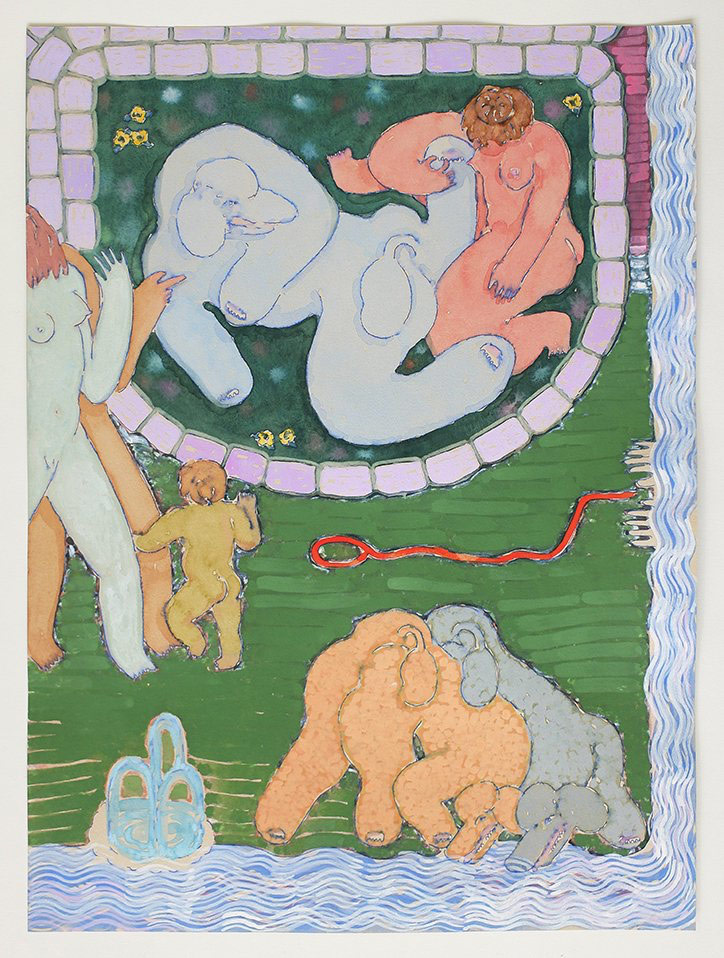 9. A painting by Sophie Larrimore (painting shown here: Stone Enclosure)
I discovered Brooklyn-based artist Sophie Larrimore's work earlier this year and have been totally captivated by it. The chalky colors, sheer textures and chunky forms that make up Sophie's sexy poodle-world are just magic. It is my dream to own one of her paintings one day, so this one is up high on my wishlist. Follow Sophie on Instagram here.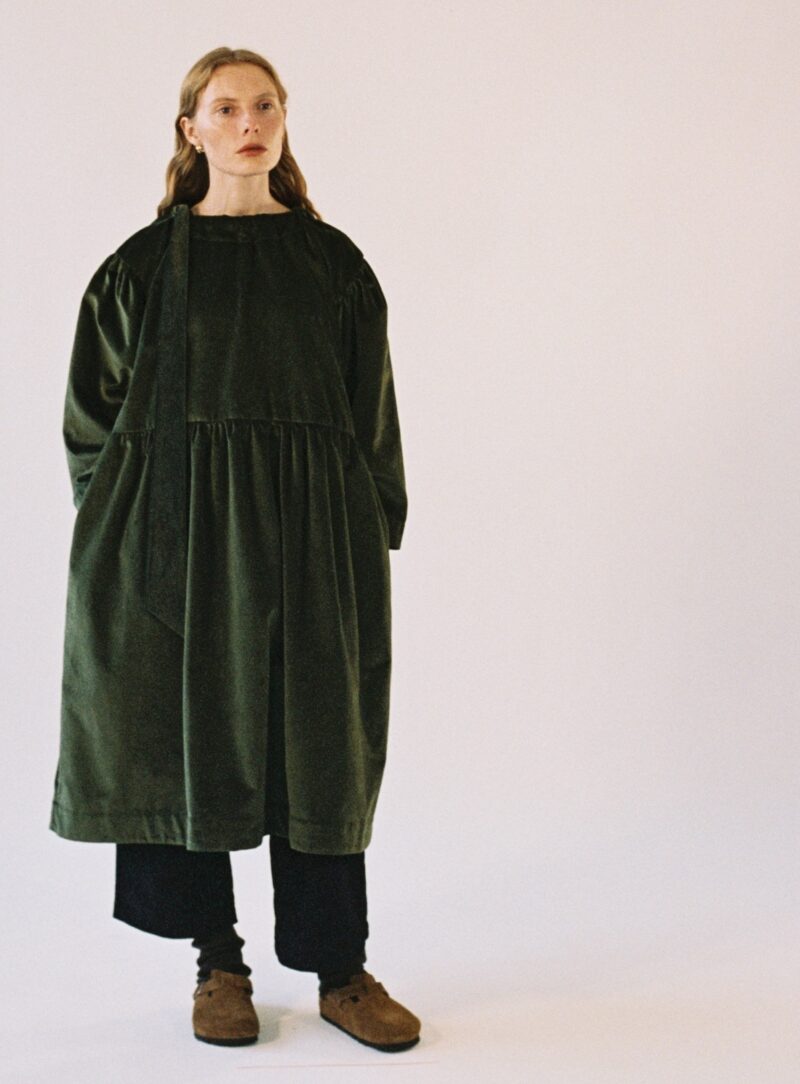 10. Cawley dress, $478 from YoungBritishDesigners.com
I discovered the brand Cawley while trawling Young British Designers online boutique and was bowled over by this gorgeous smock dress. This green velvet dress is exactly what I want to wear right now. I love the super generous shape and how they've styled it here with pants, socks, and clogs.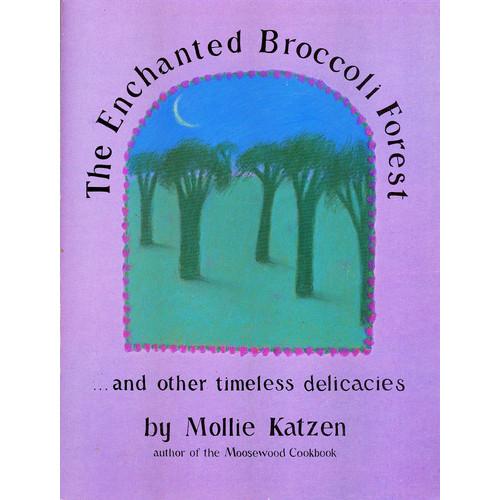 11. The New Enchanted Broccoli Forest by Mollie Katzen
I love all of Mollie Katzen's Moosewood cookbooks. I mean, who doesn't? They're classics for a reason and unlike many newer health-conscious vegetarian cookbooks, Mollie's recipes often heavily feature cheese, breadcrumbs, and potatoes. That's my kind of cooking. The hand written text and  whimsical illustrations in Mollie's cookbooks make them instantly recognizable. The Enchanted Broccoli Forest is named for a recipe in the cookbook where you make a rice casserole and stud the top with broccoli florets positioned upright, giving the impression of…an enchanted broccoli forest! Isn't that delightful? I used my Moosewood cookbooks so much this year, and they brought me a lot of comfort. I have been meaning to get my hands on this cookbook and haven't gotten around to it yet. Hopefully Santa is listening.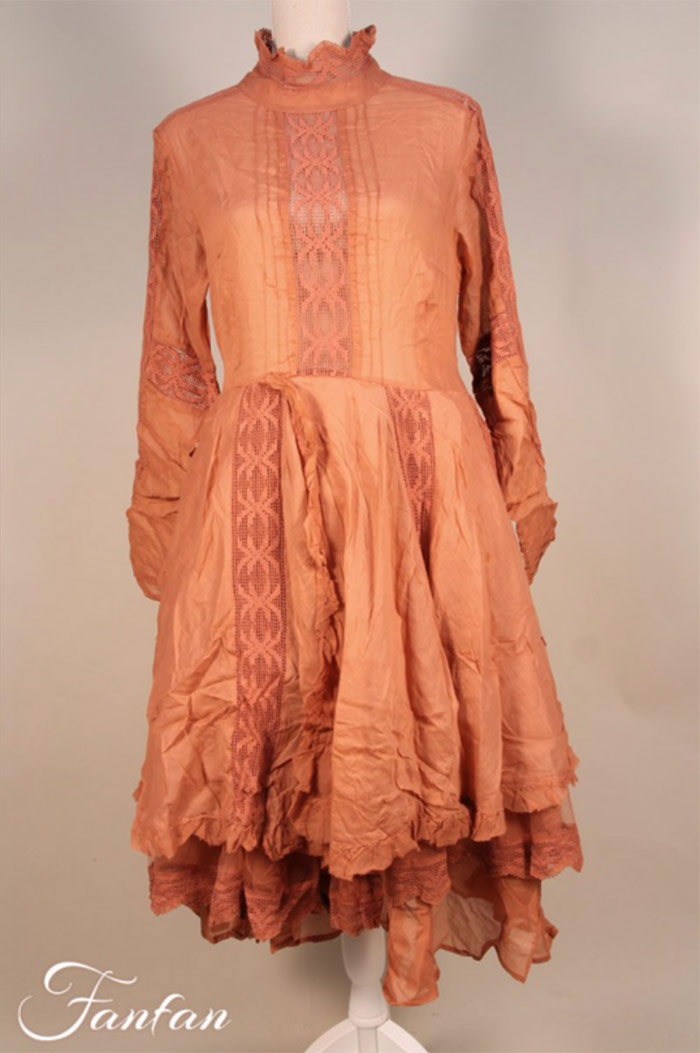 12. Ewa I Walla organza dress, 399 euros
I recently discovered this Swedish clothing brand called Ewa I Walla. This brand's whole deal is a little whacky, I have to warn you. I'll be more specific…Ewa I Walla's clothes look kind of like what Shia La Bouef's mom wears. Definitely a vibe, but it's a lot of look, by anyone's measure. If you take Ewa I Walla one piece at a time though, the clothes are undeniably beautiful and special. This Ewa I Walla dress from French boutique Fan Fan is totally stunning and I'd treasure it eternally if it were mine. Fan Fan does ship internationally, if you're down to ride the Ewa I Walla train.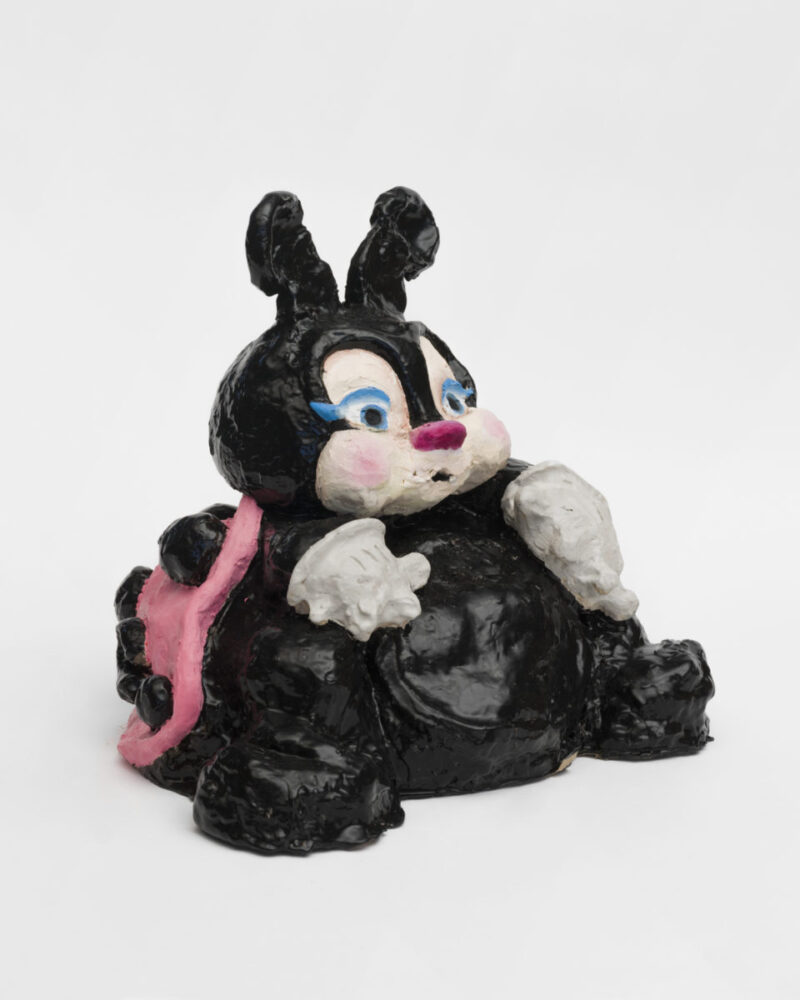 13. A sculpture by Alake Shilling, pictured here: Liquid Ladybug in Gloves from 2019, courtesy of Josh Lilley gallery.
It's hard not to fall in love with 25 year old Alake Shilling's artwork, especially if you had a Lisa Frank addiction in middle school. I love her paintings but am most entranced by her hyper-cute sculptures. They are pure joy. I dream of owning one of her googly-eyed creatures one of these days. Keep up with Alake's fantastical work by following her on Instagram here!