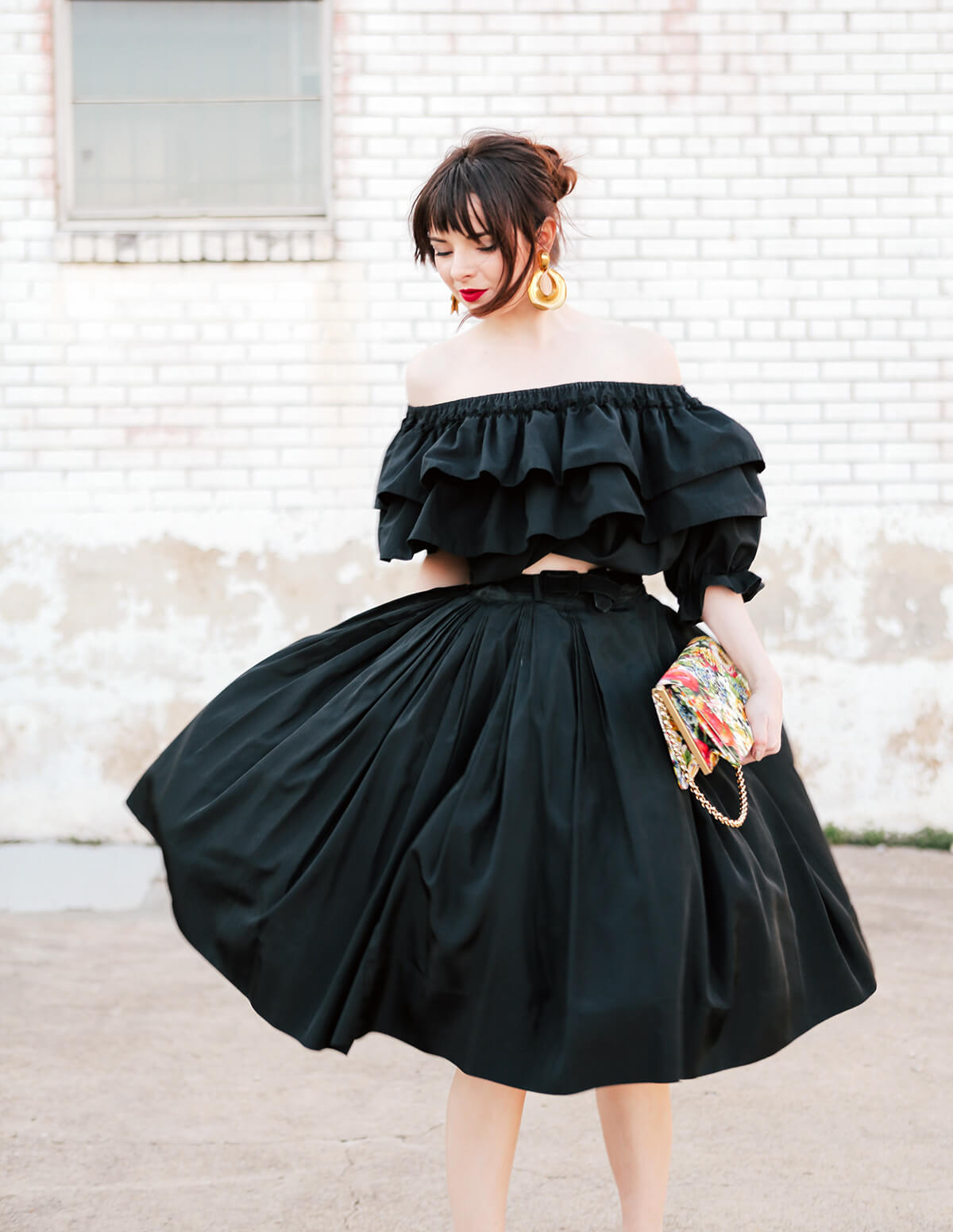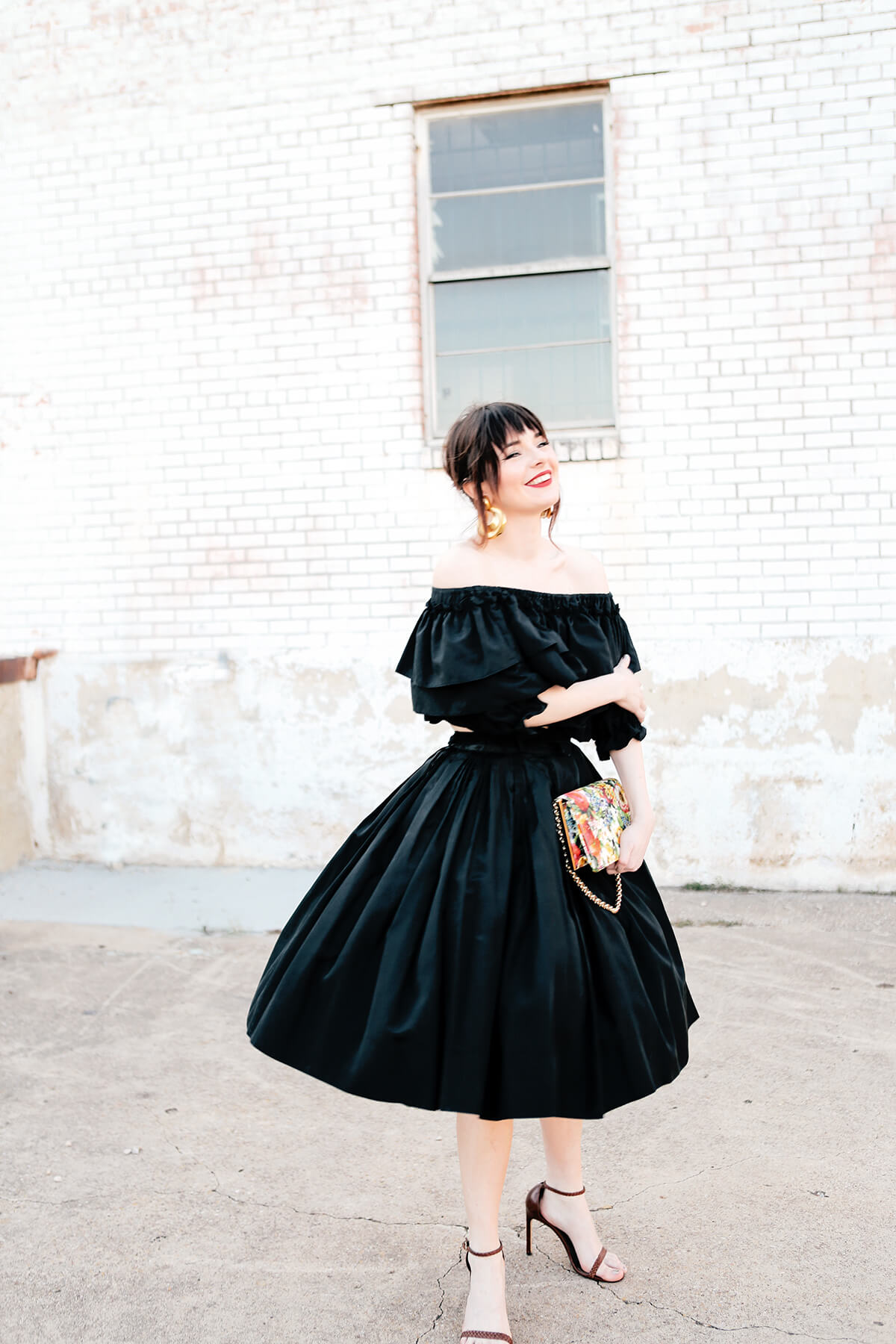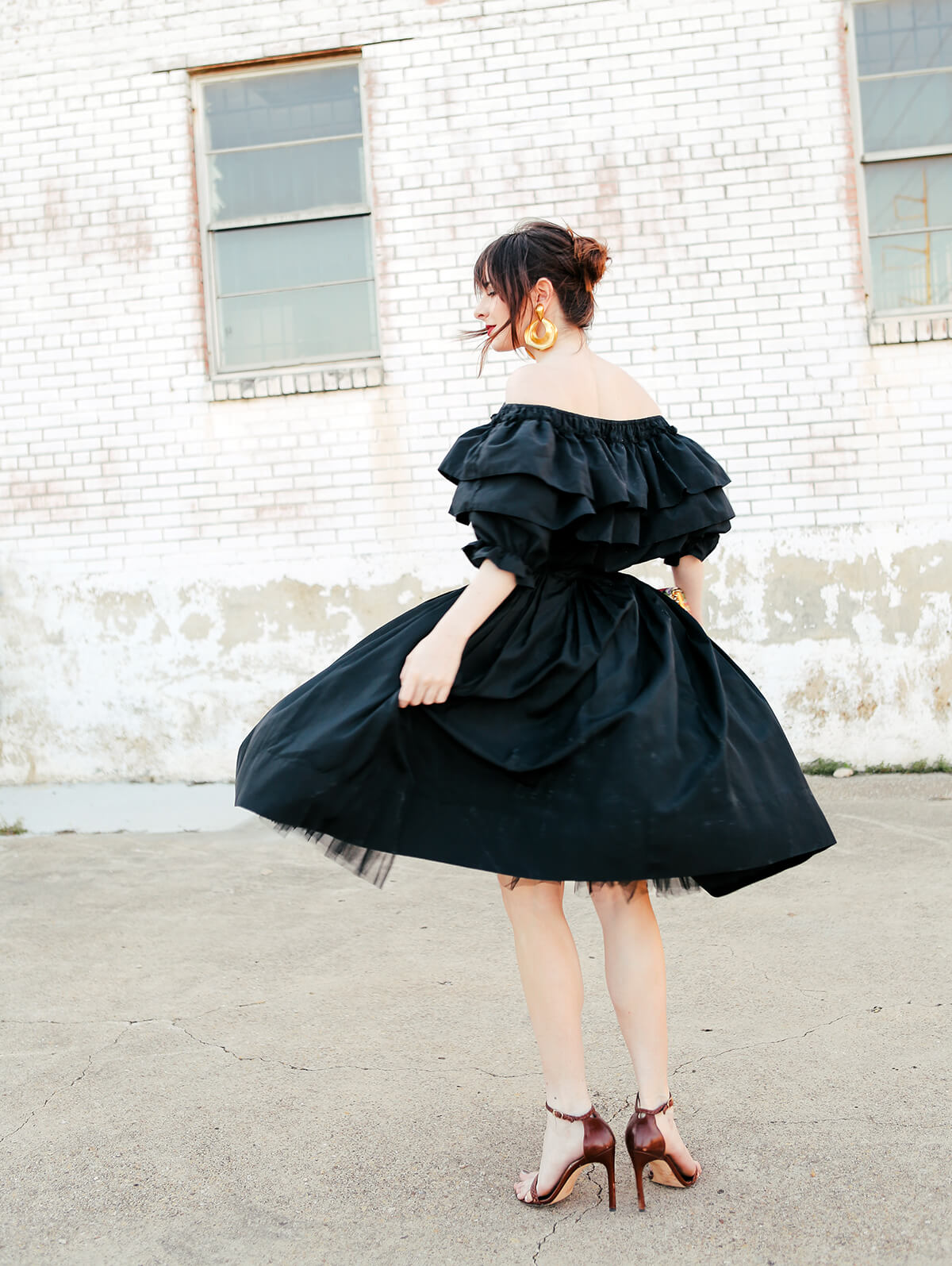 I've had this skirt since I was thirteen years old and wear it constantly. I found it at a flea market in a pile of 50s deadstock. I guess there is a point that you should part with your most well-loved clothes…but this skirt has spent 10 of it's almost 70 years on earth with me. That has to mean something! I'm sure if you are a long time reader of Sea of Shoes…you would recognize this skirt. I've used it countless times for so many looks.
With a full skirt like this, a tutu is a must. I wear a lot of 50s full-skirted looks so I own a few different crinolines and tulle tutus of various levels of fullness. It seems a bit ridiculous to own multiple tutus, but skirts like these are nothing without an incredible tutu underneath. I highly recommend the tutu as an investment piece. Sometimes you need that drama!
Wearing a 50s full skirt (similar skirt here) with a tutu underneath, an off-the shoulder ruffle crop top, Stuart Weitzman heels, and Dolce and Gabanna bag.