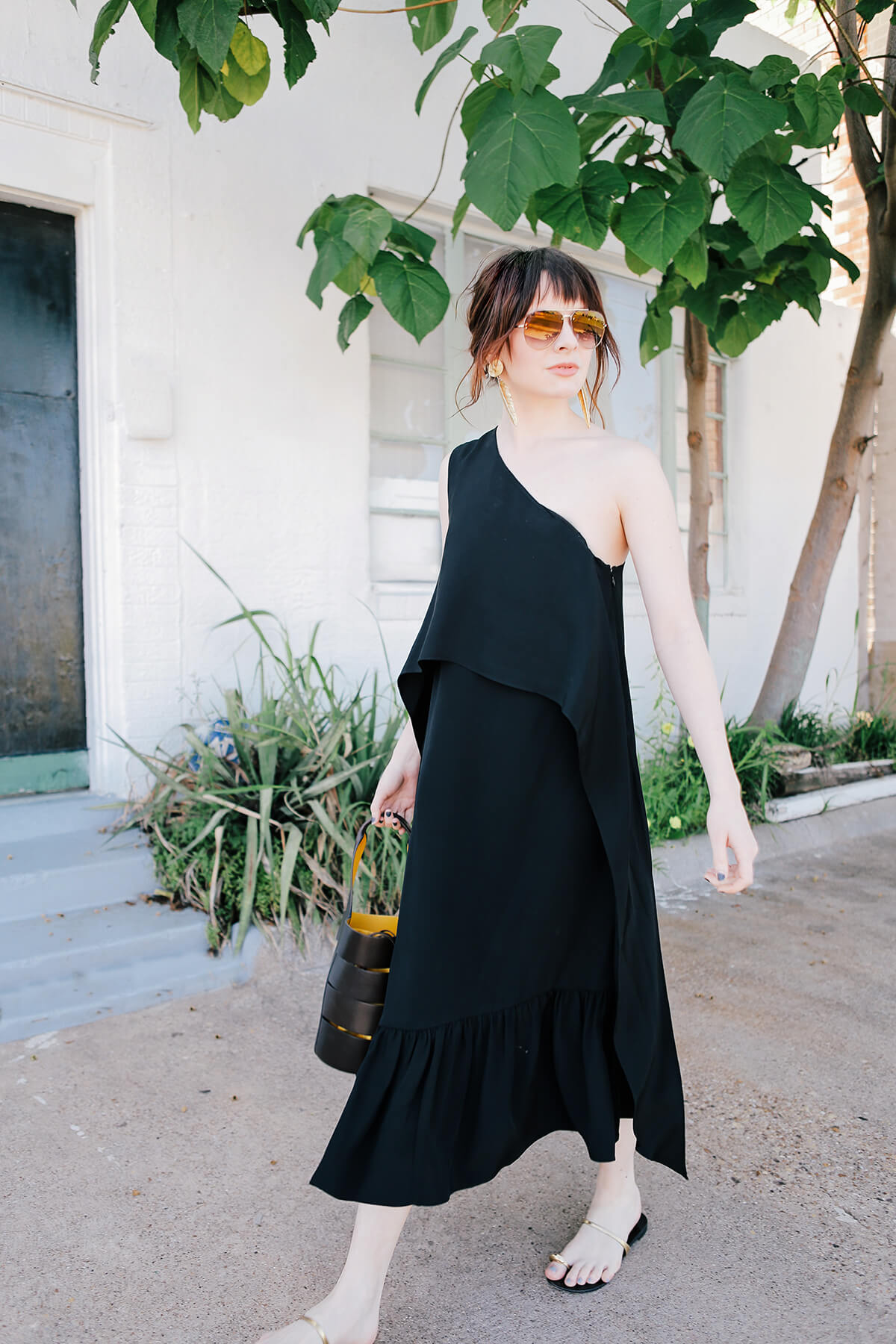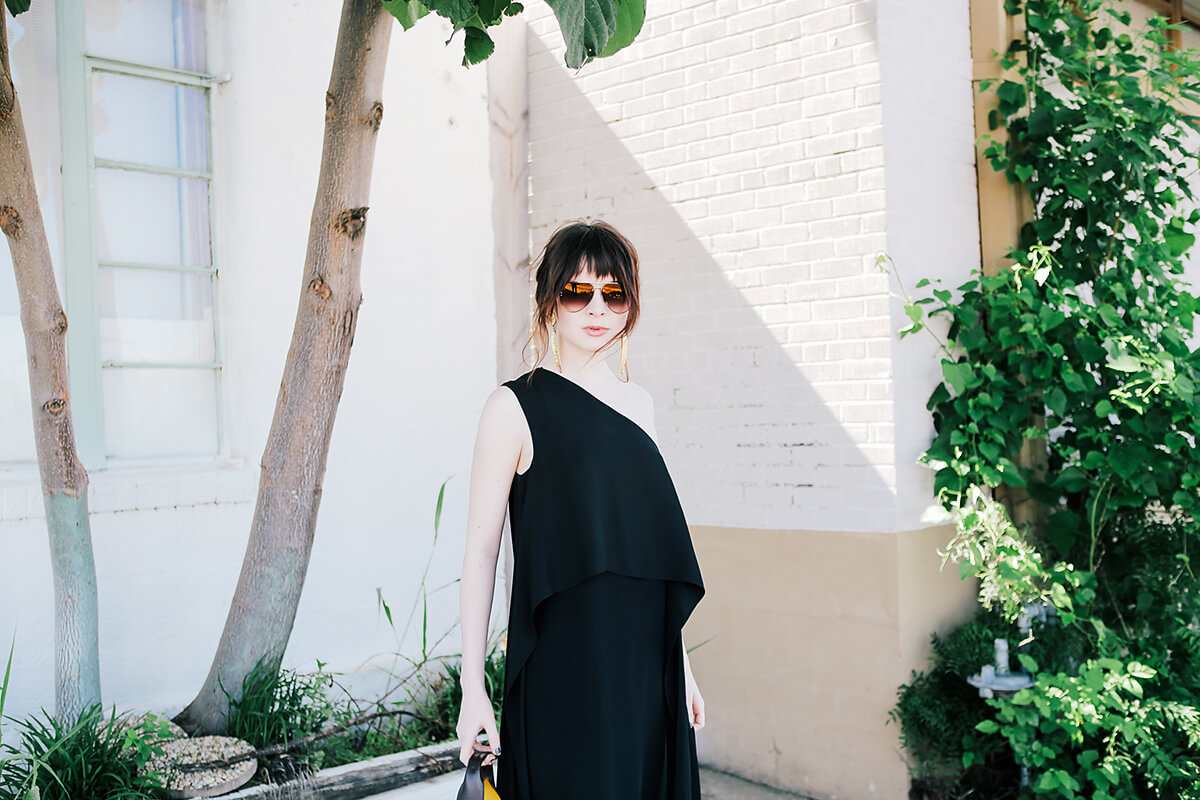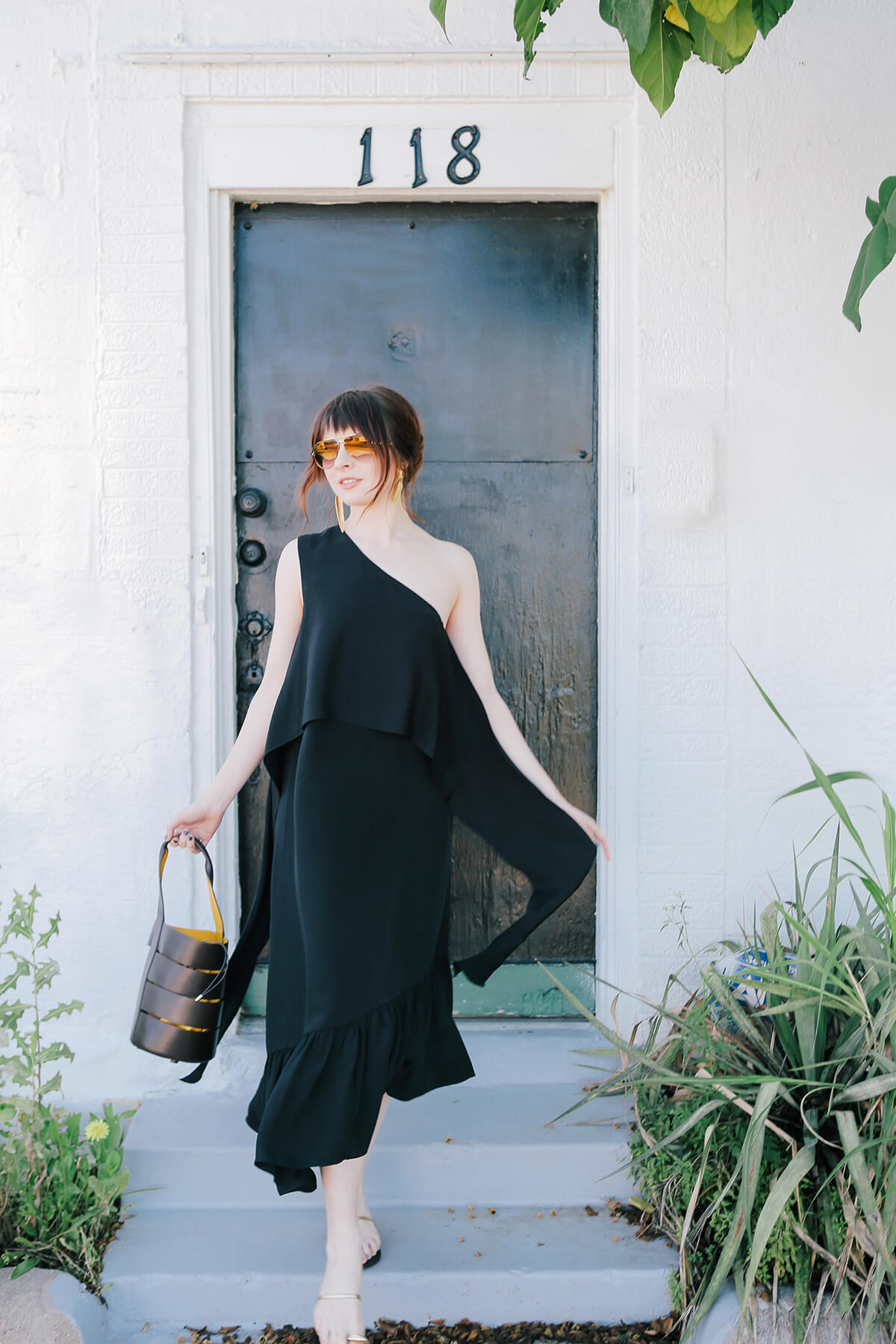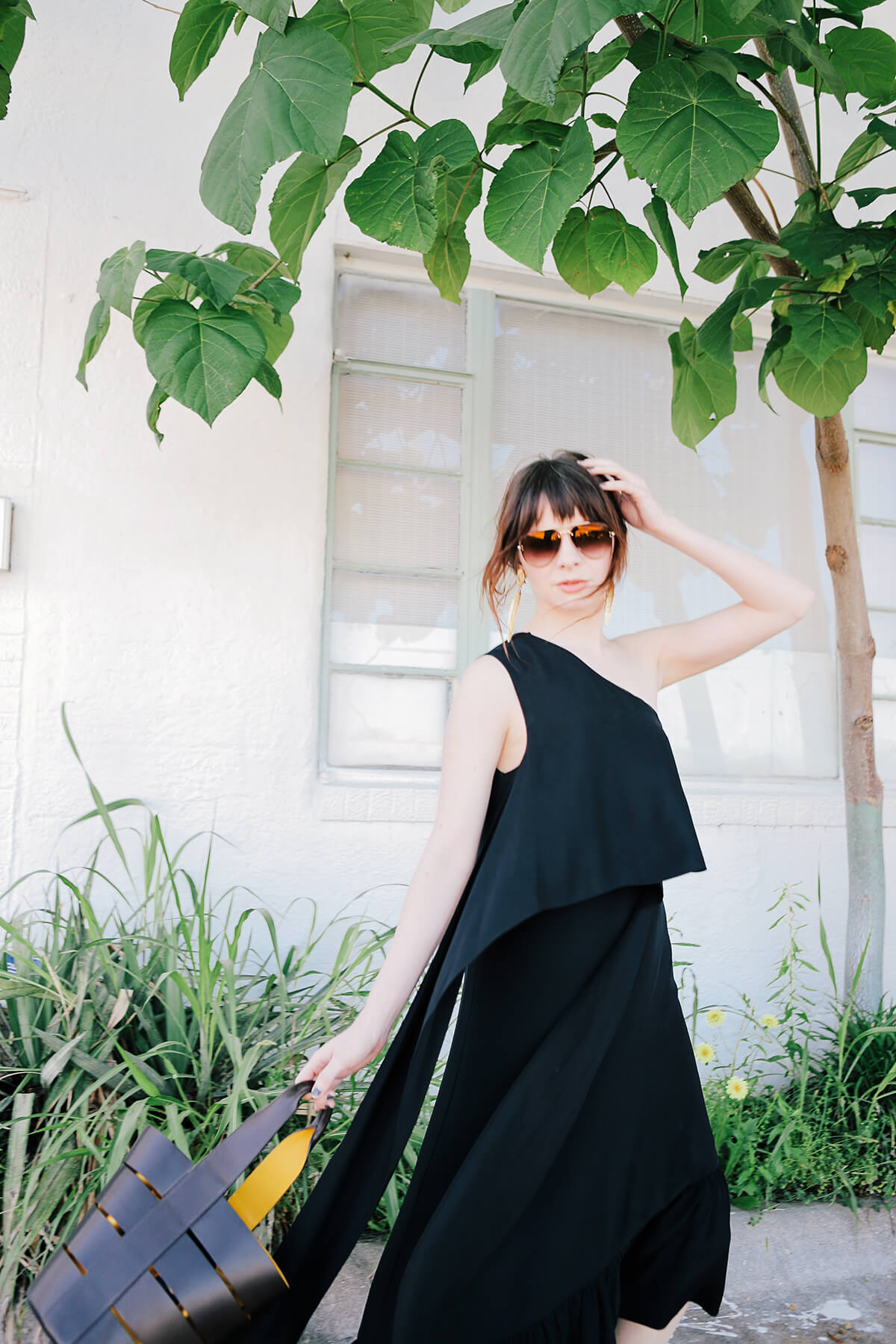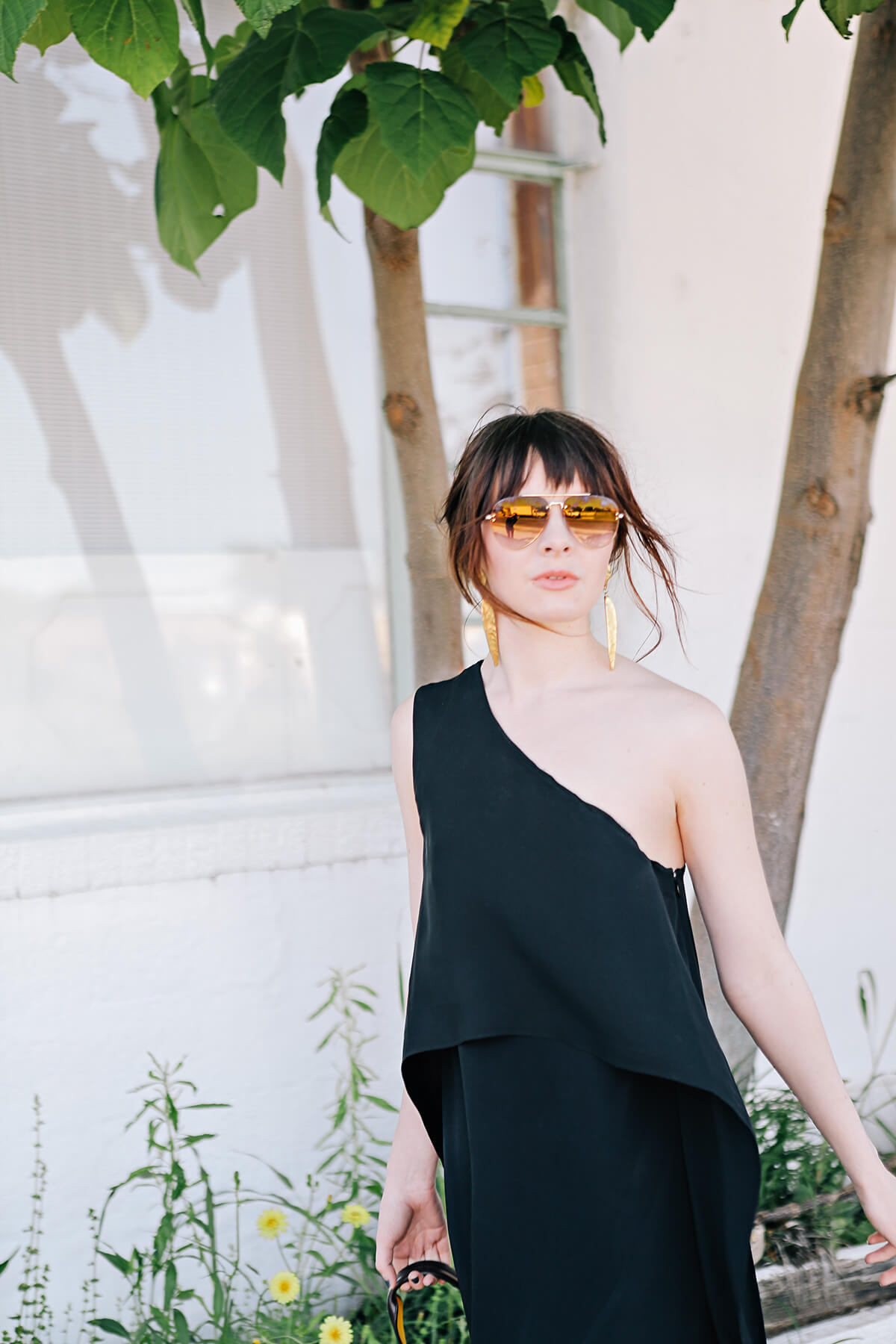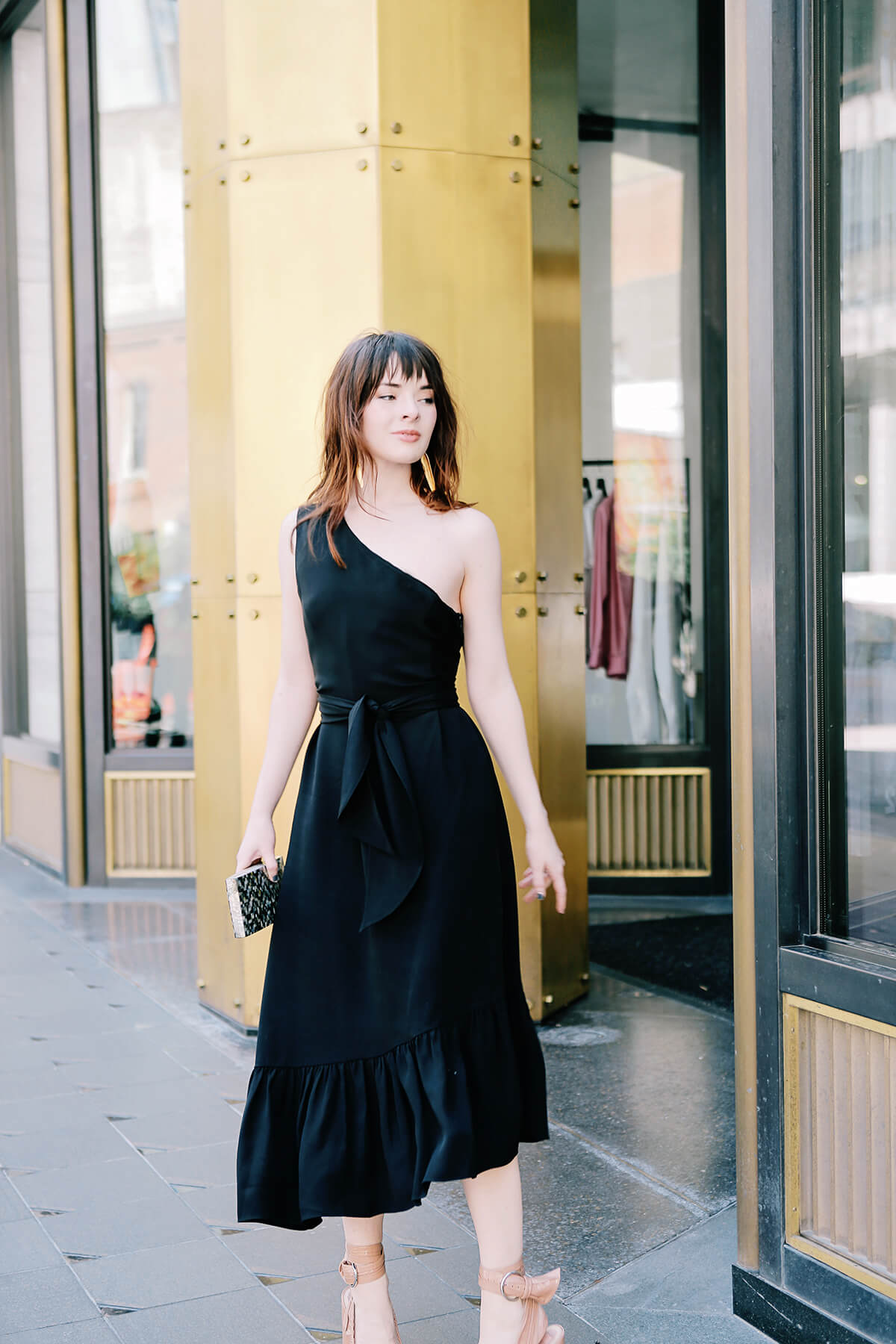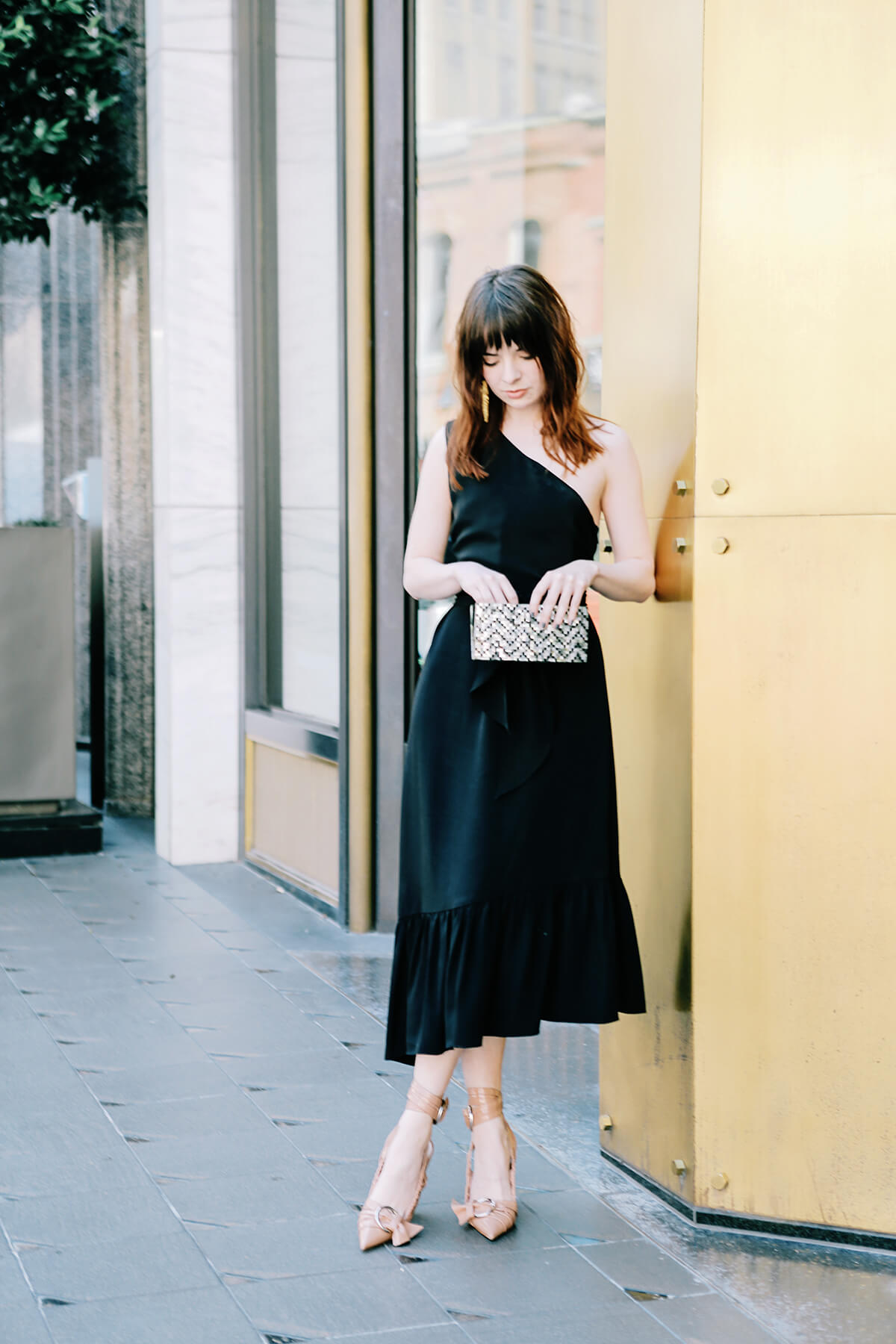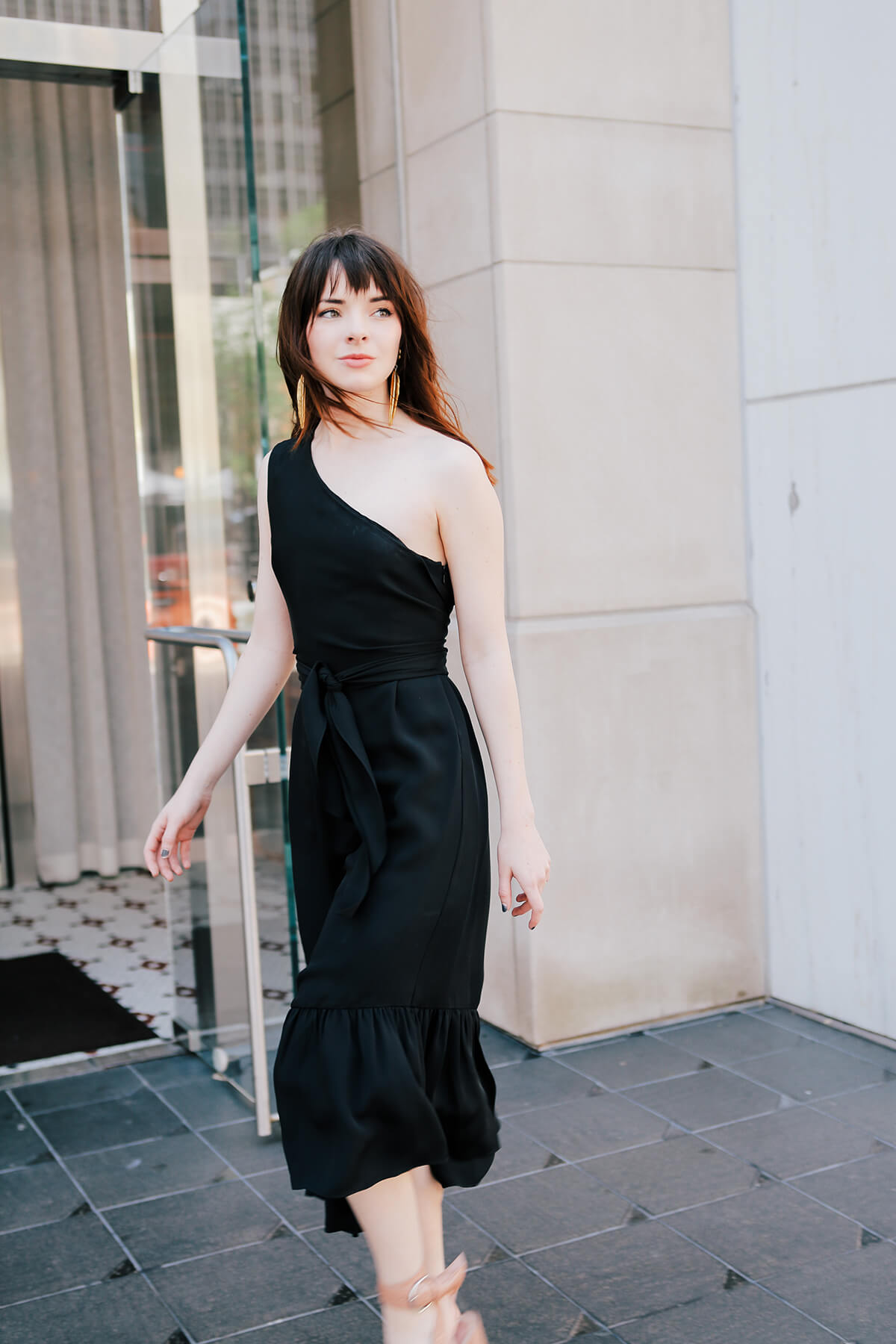 Recently I had a cocktail event to attend and realized my wardrobe was seriously lacking in the classic LBD department. My closet is replete with over-the-top 80's pouf dresses and 50's novelty skirts….but everything felt too loud for the occasion in question. I already feel like a fish out of water at black-tie affairs, and I really wanted to be comfortable in my skin for the occasion. I began the quest for the dress that would look perfect not just for that evening, but something that would feel timeless and chic for years to come.
I saw this Tibi dress pop up on Net-a-Porter and decided to go for it. I loved the flowing shape and one shoulder neckline.  I did not realize until the dress arrived that it can be worn so many ways. You can leave it loose, like I did with my sandals for daytime, or you can tie it around your waist for a more dressed up look. You can make it into a halter dress too, actually. I am very, very happy with my purchase. This is a forever dress!
For my daytime look I'm wearing: Tibi dress with Giuseppe Zanotti sandals, Celine sunglasses, vintage earrings, and Ferragamo bag.
For the evening look I'm wearing: Tibi dress with Dior pumps, Nathalie Trad clutch, and Dior pumps.