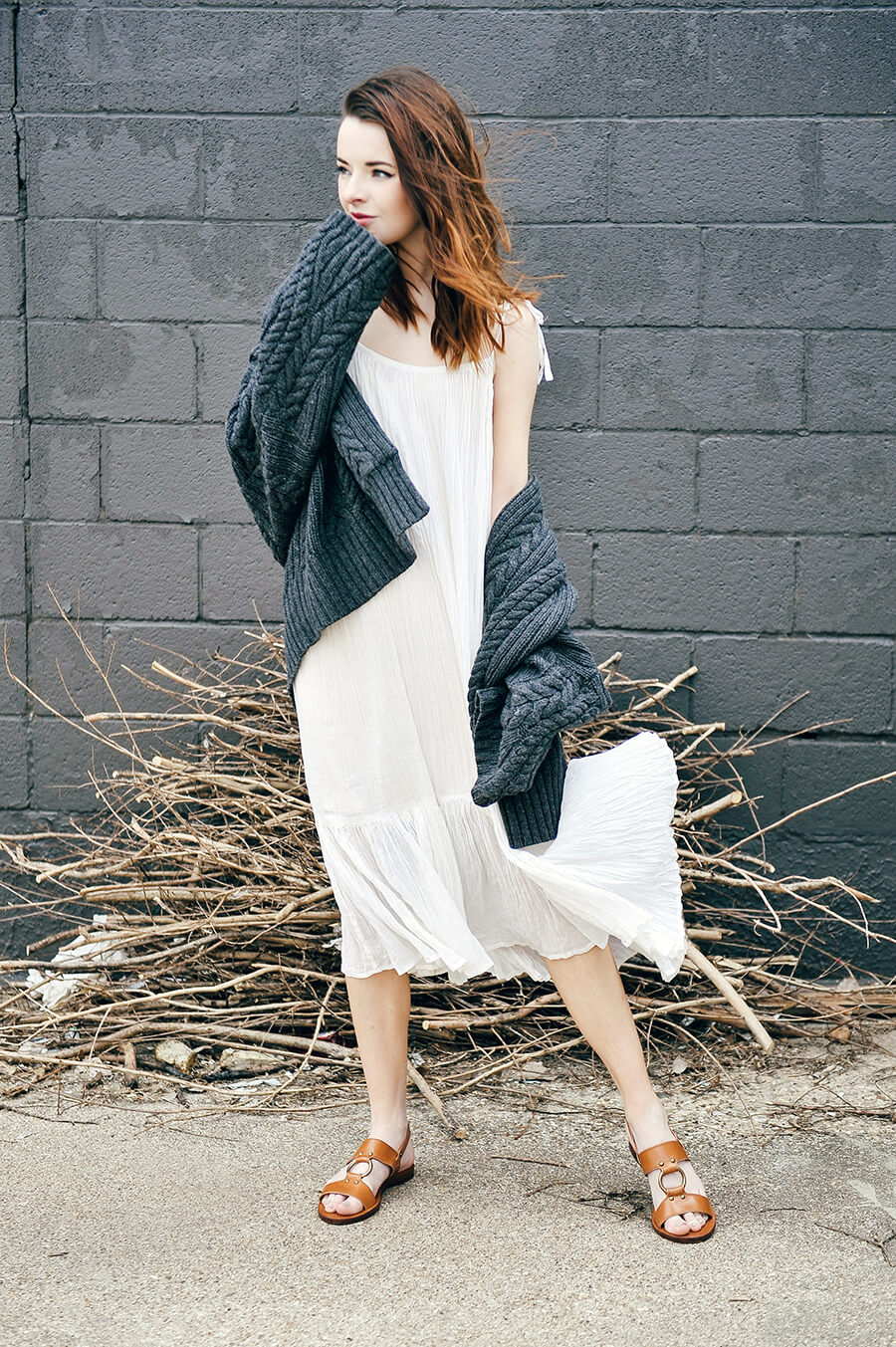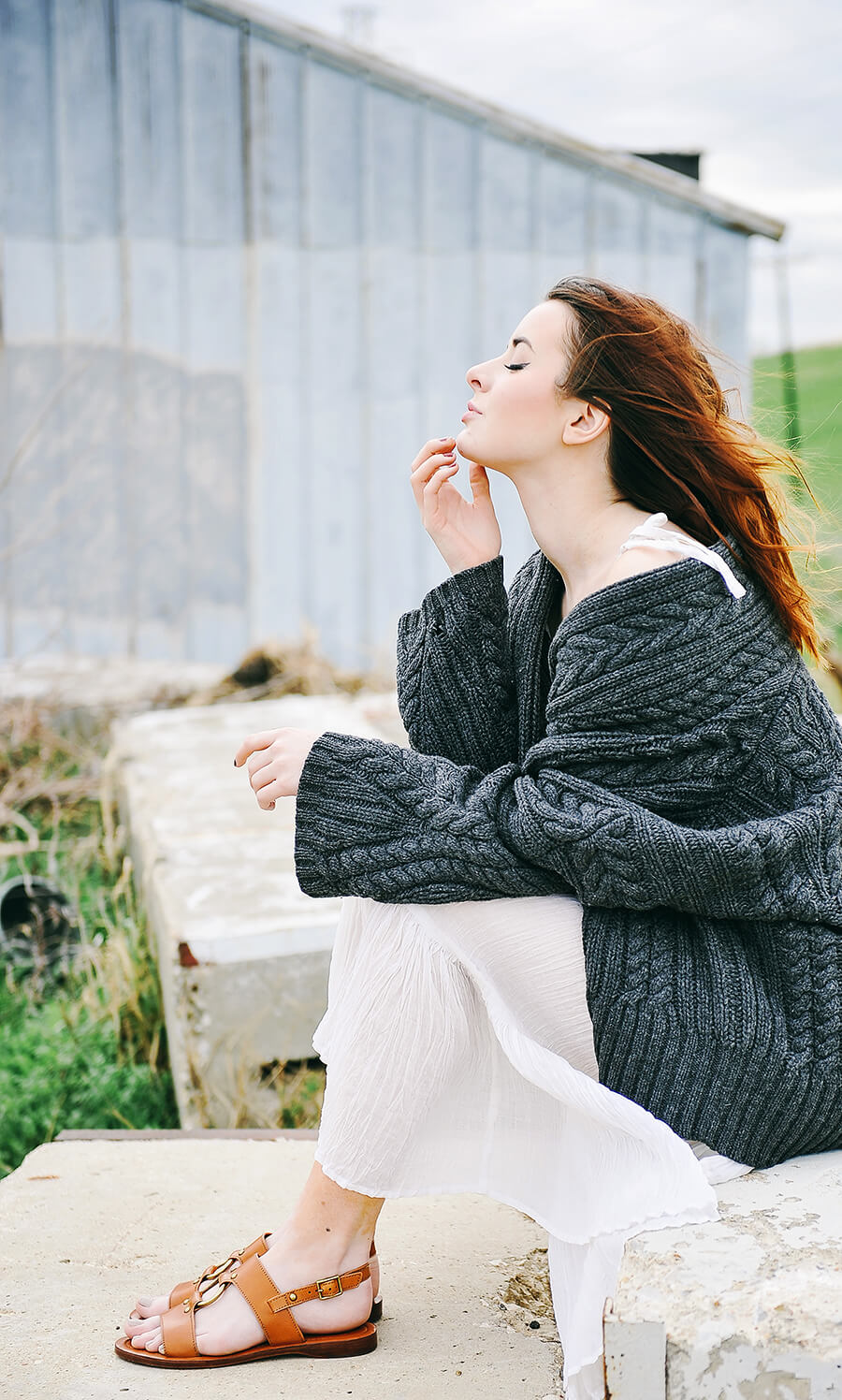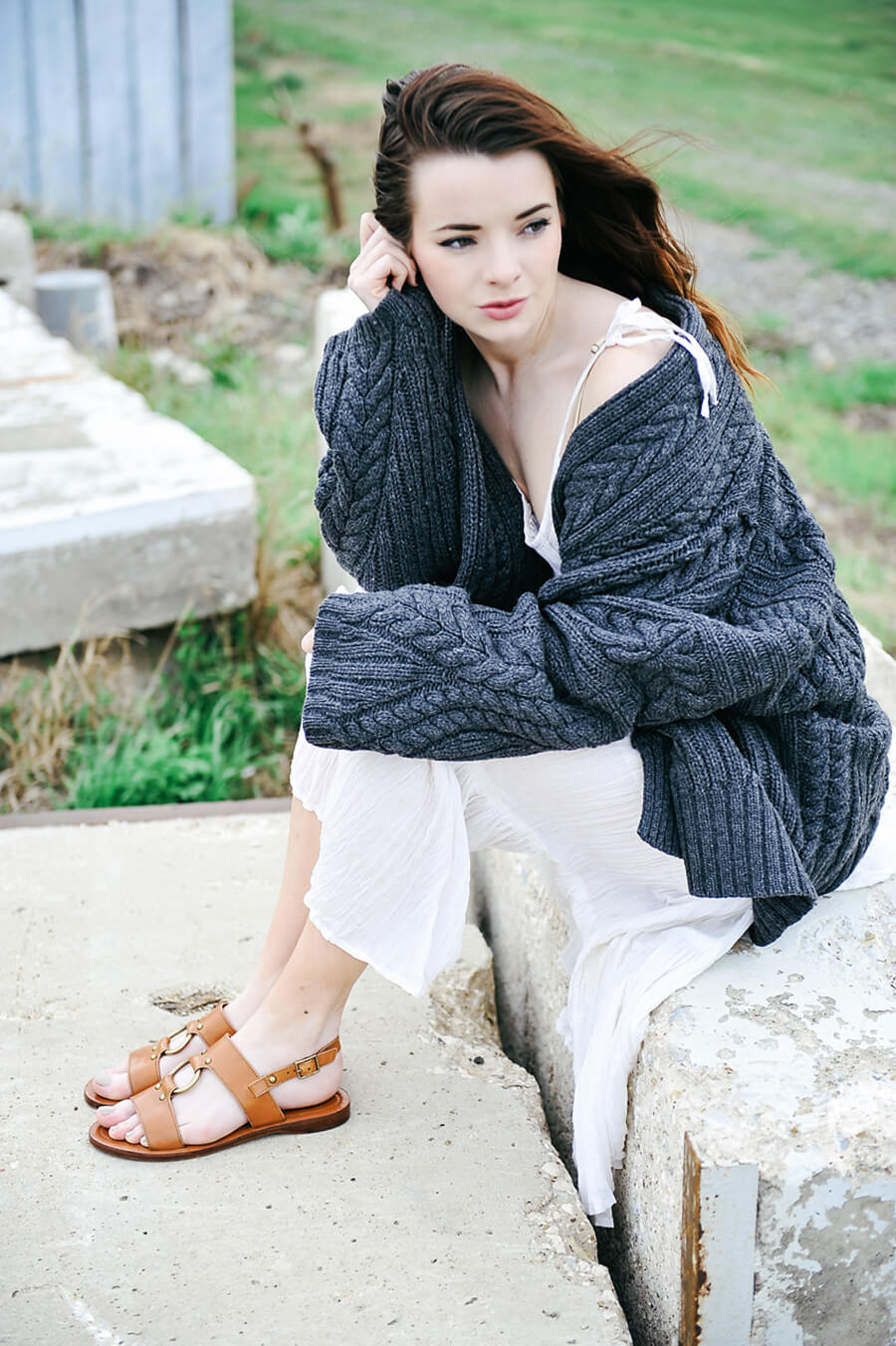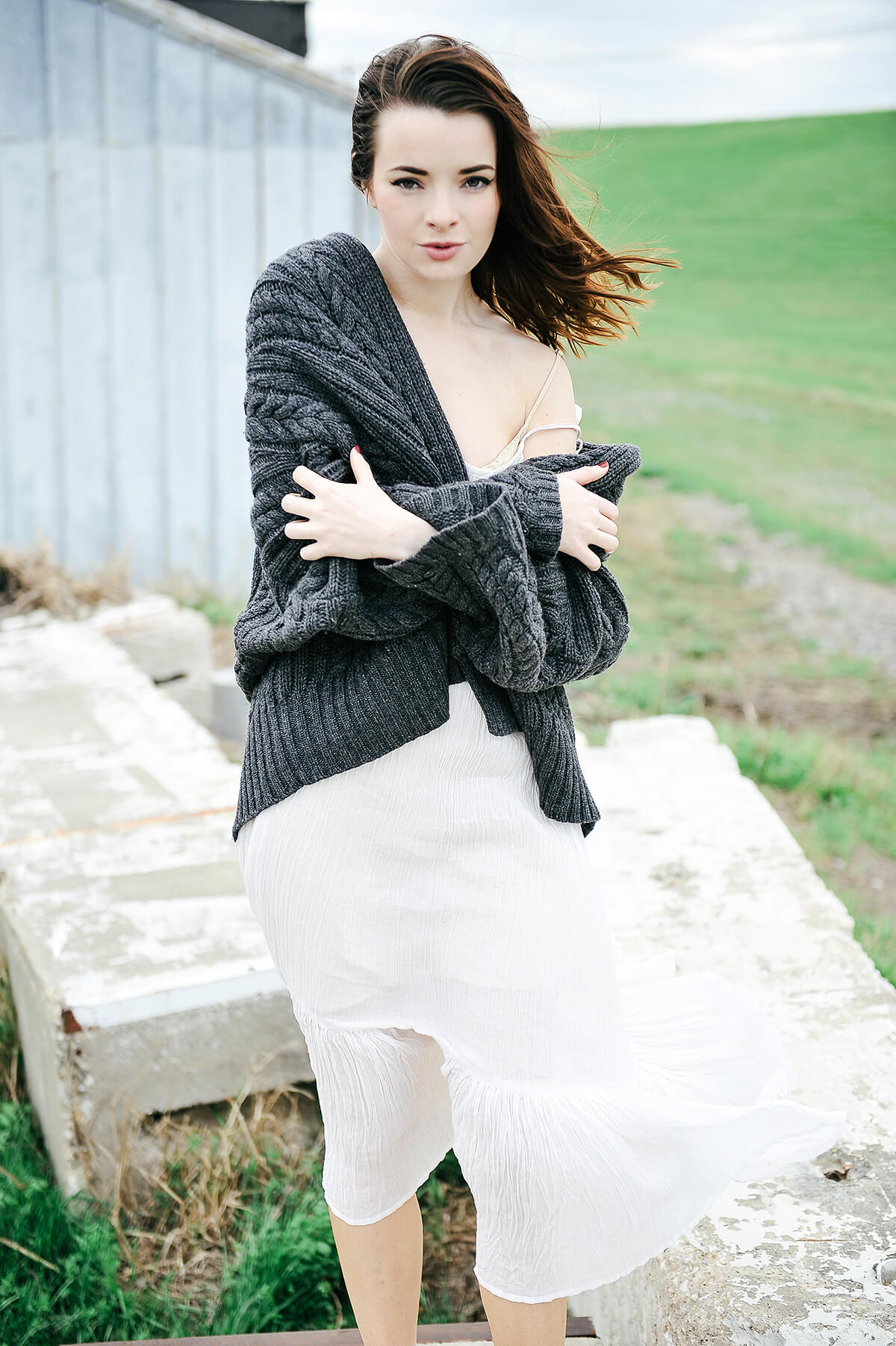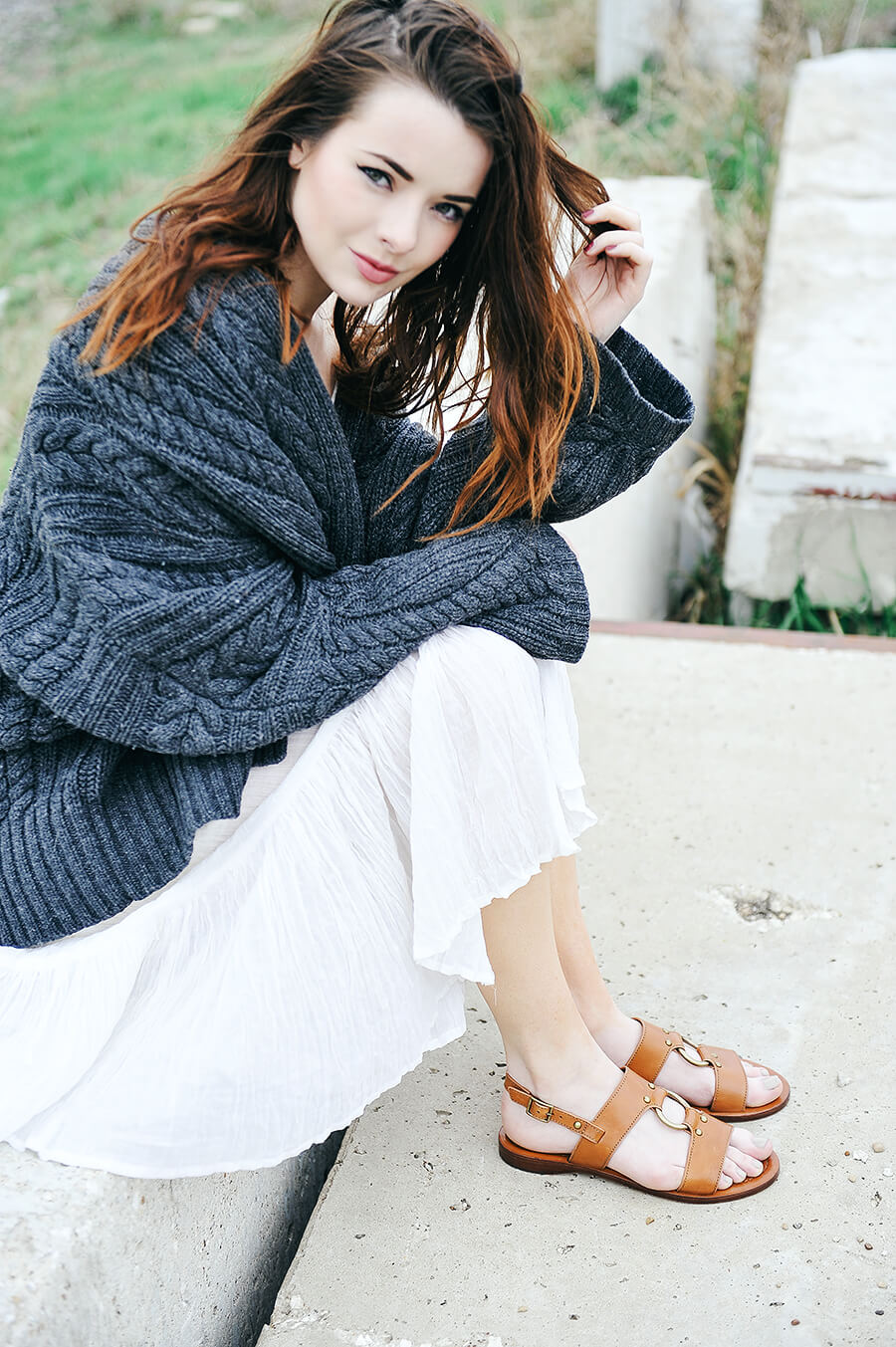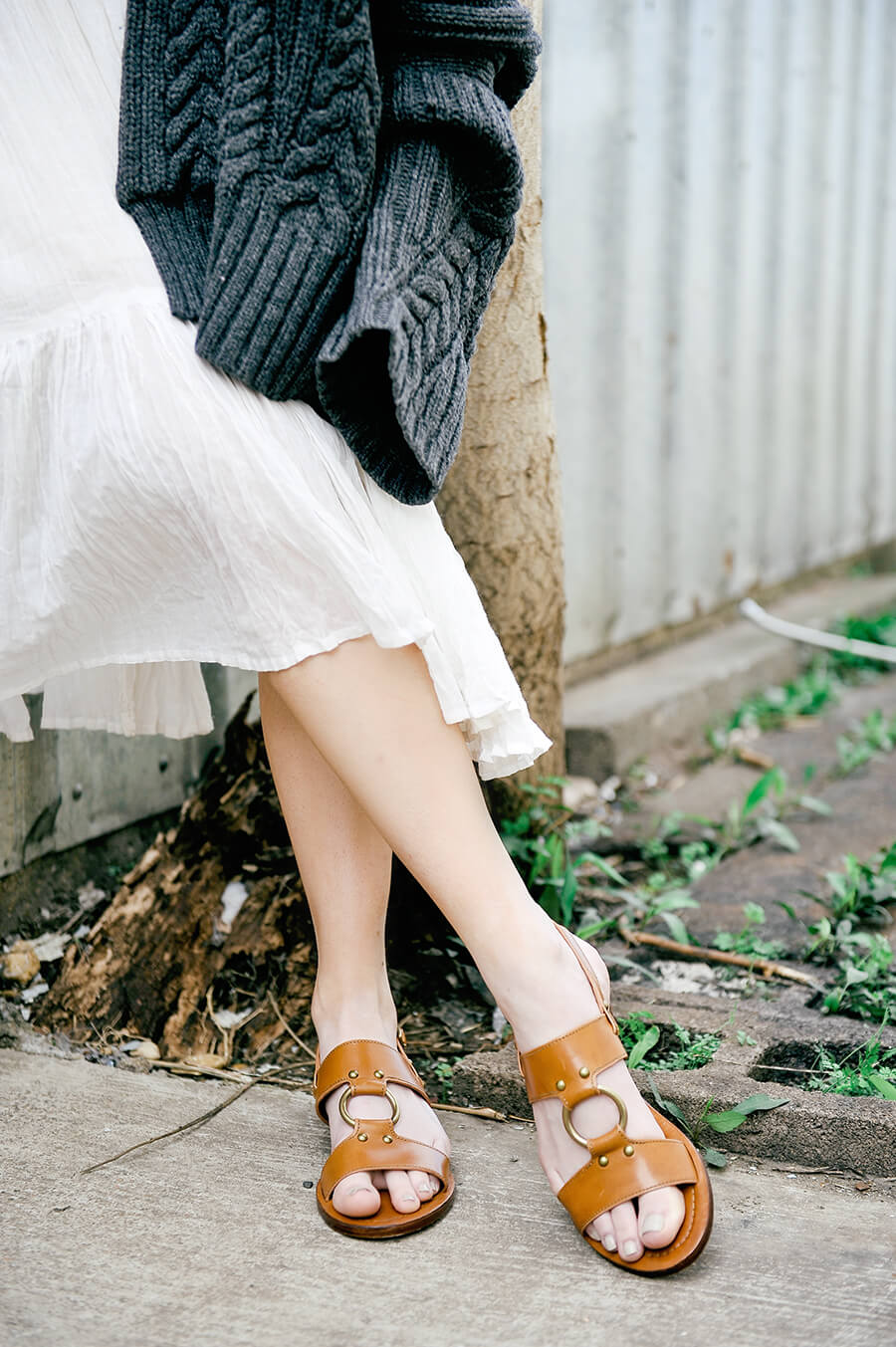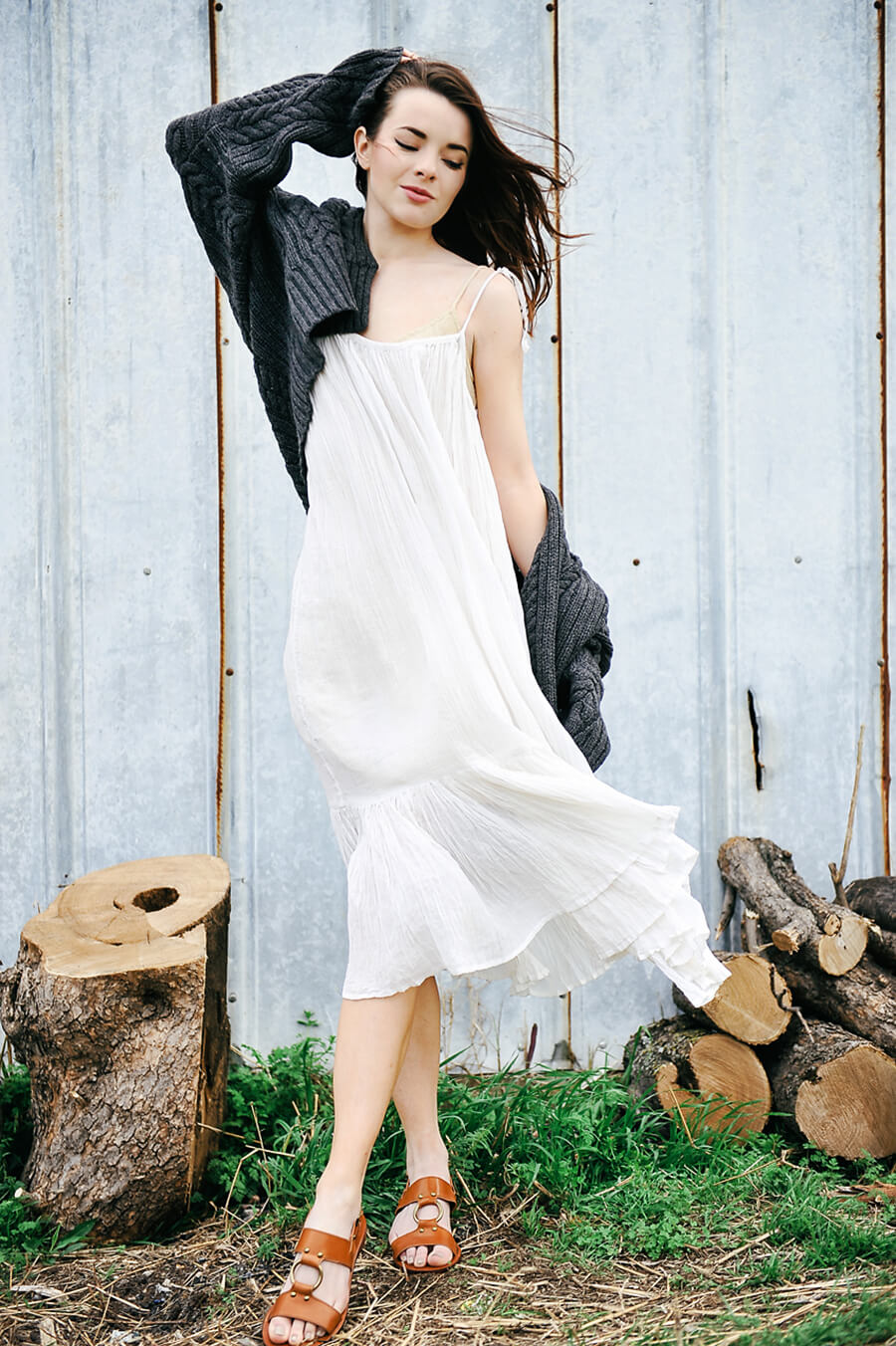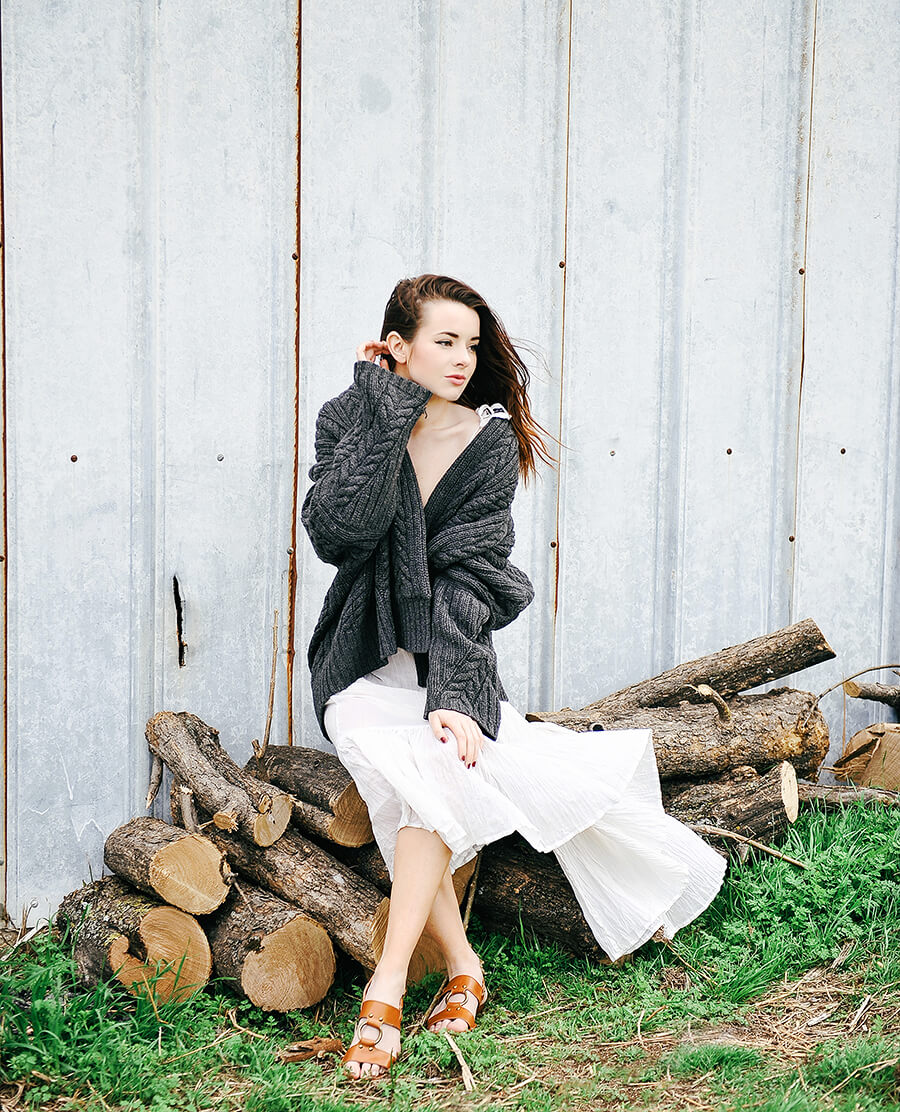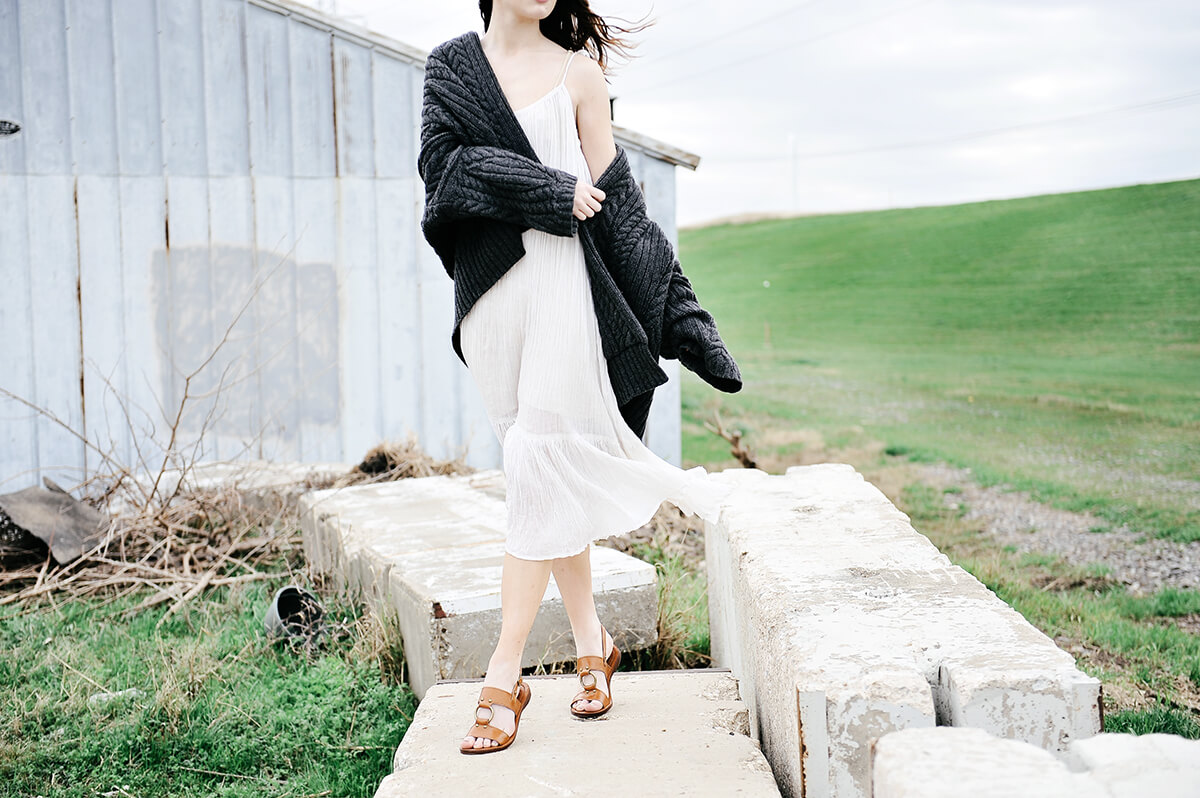 As spring sweeps in and winter blows out, I find myself reaching for unlikely outfit combinations like these. It's not very often that the weather allows for a cozy cable knit sweater with a gauzy vintage slip dress and buttery leather sandals. (These beautiful sandals are by Frye).
I'm so excited that warmer weather is here and I have so many things to look forward to! Road trips, bringing my camera outside, and music festivals specifically. I'm very much looking forward to South by Southwest in Austin this year. If you are also in town for SXSW, don't miss Frye's big two­ day party with Noisetrade ​on March 16th and 17th, 11:30­6pm. There will be great music and I would love to see you there! You can RSVP here for you and your friends.
Wearing a vintage slip dress with a Max Azria sweater, and sandals not-yet-available from Frye. You can shop Frye sandals here, but if you want to preorder this sandal (which isn't available online yet!), you can email customerservice@thefryecompany.com with 'I WANT RACHEL HARNESS' in the subject line.