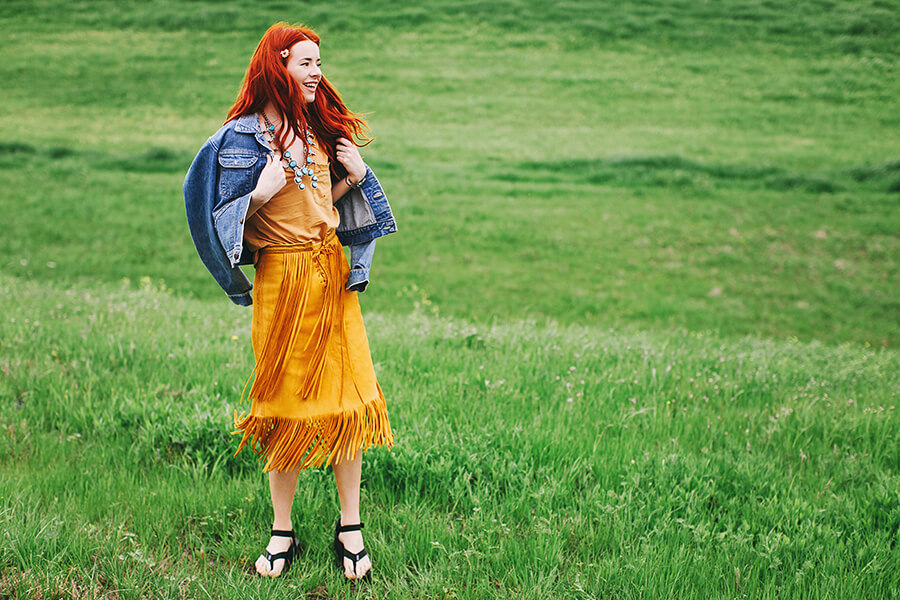 I love looking at 1970s festival photos as a point of inspiration. I've always been a 70s lover, and I have the vintage wardrobe to prove it. Who What Wear and Teva sent me some sandals to style for festival season….I love the hippie vibe of these Flatforms! This vintage leather fringe skirt is a prized possession of mine, it would be perfect with these shoes for a festival look!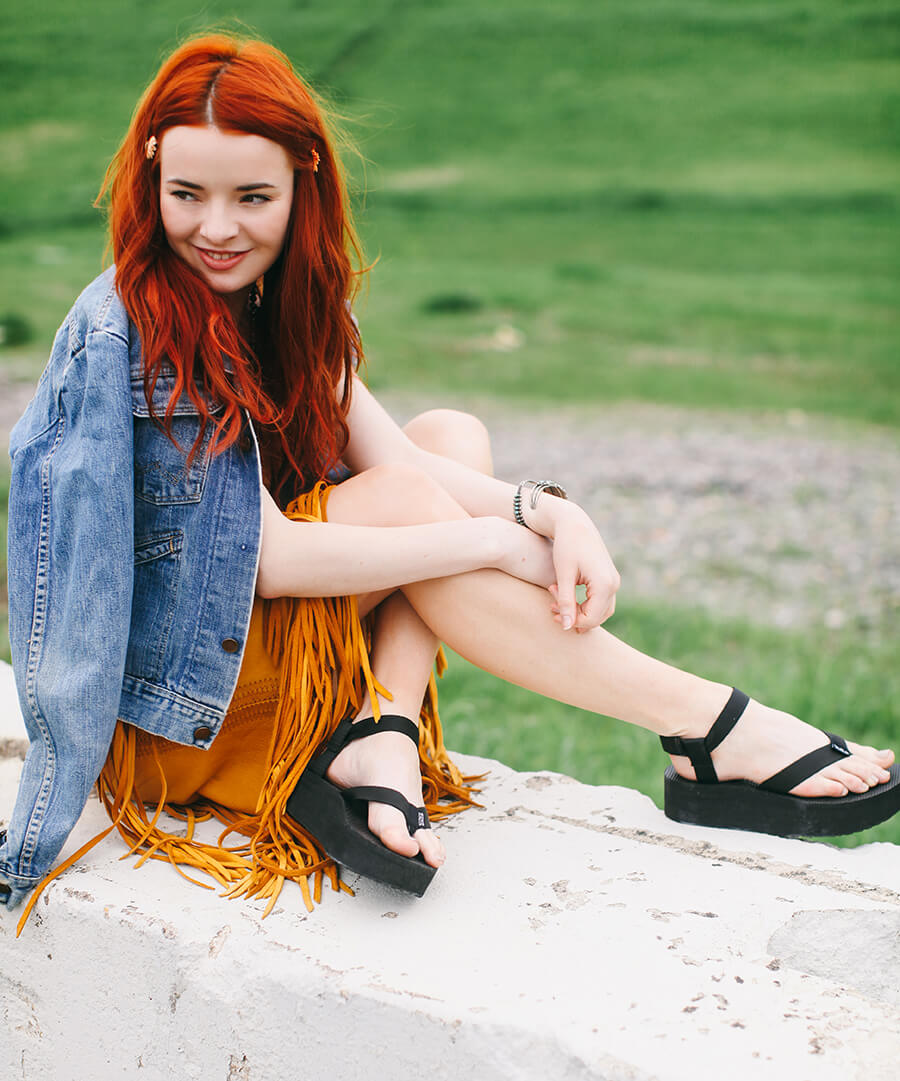 Worn with a vintage denim jacket and squashblossom necklace, with turquoise bracelets from my grandma!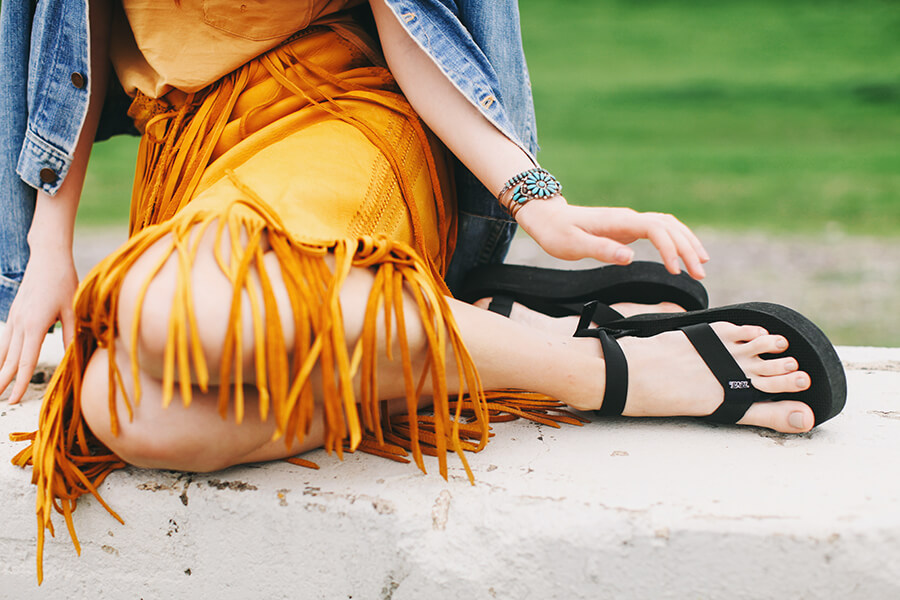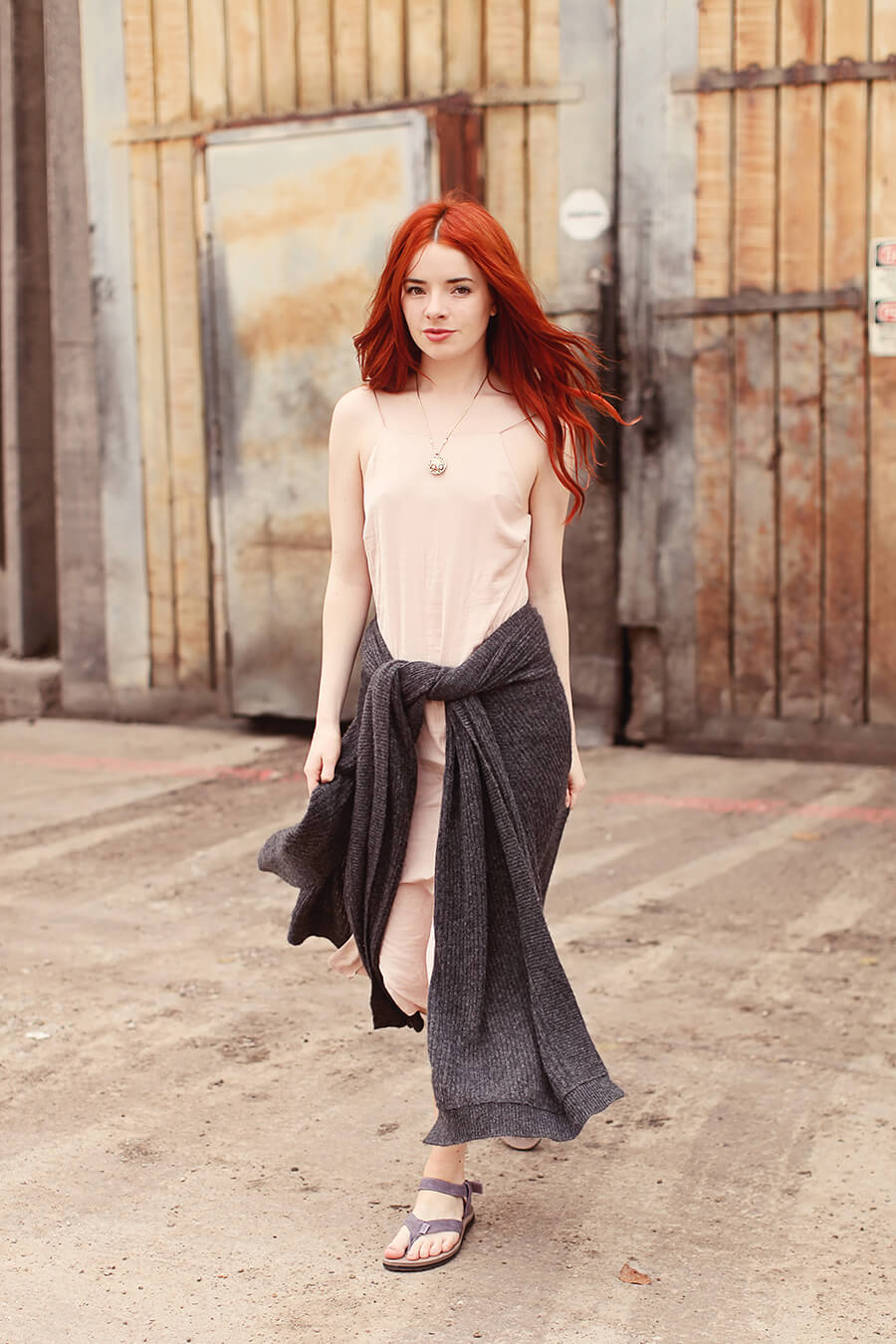 I love the 90s vibe and femininity of a nude slip dress, with a cashmere wrap around my waist and dusky Teva Original Sandals for extra 90s credit. I am sooo happy that spring is here and I can wear sandals!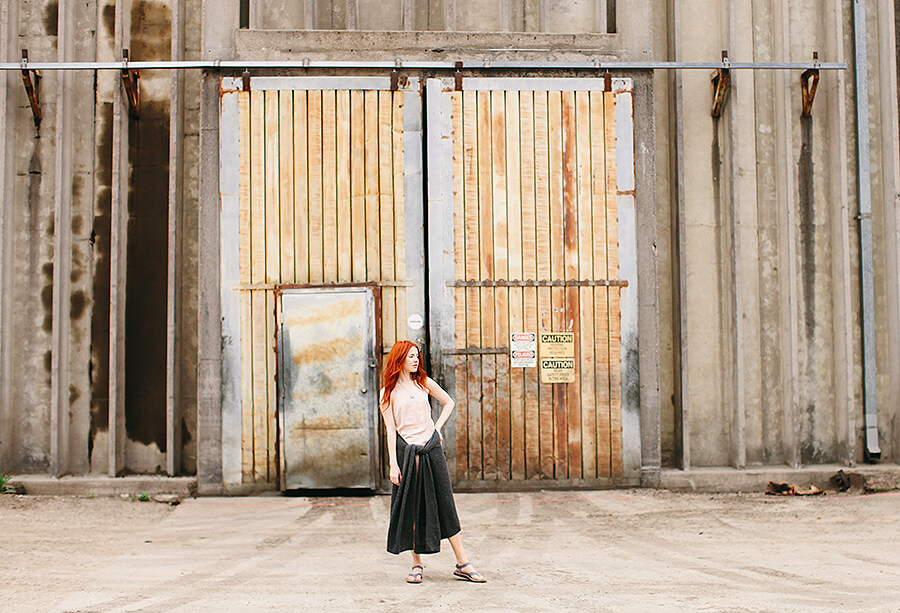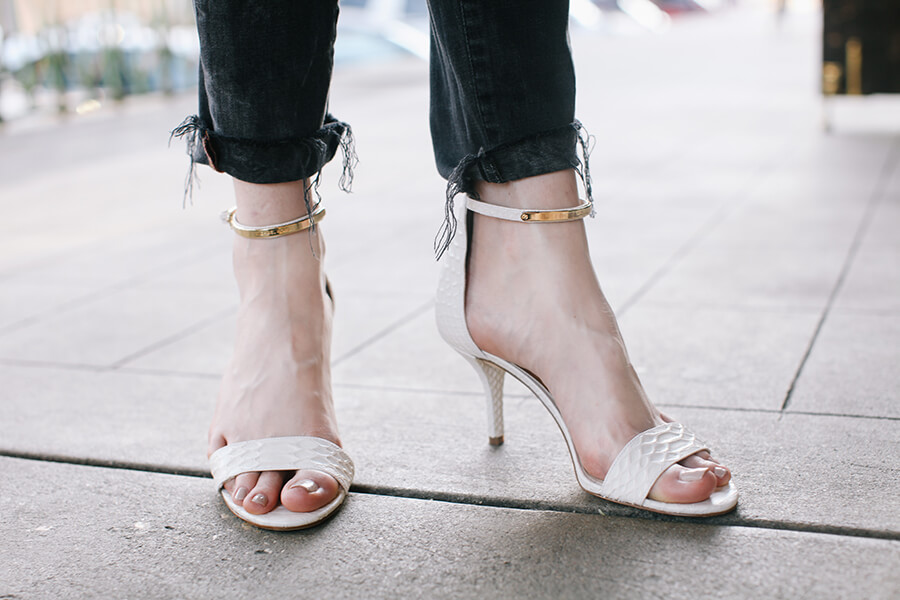 This post is in partnership with Teva, I had so much fun styling these shoes! You can check out other's looks with the hashtag #TevaUpgrade :)