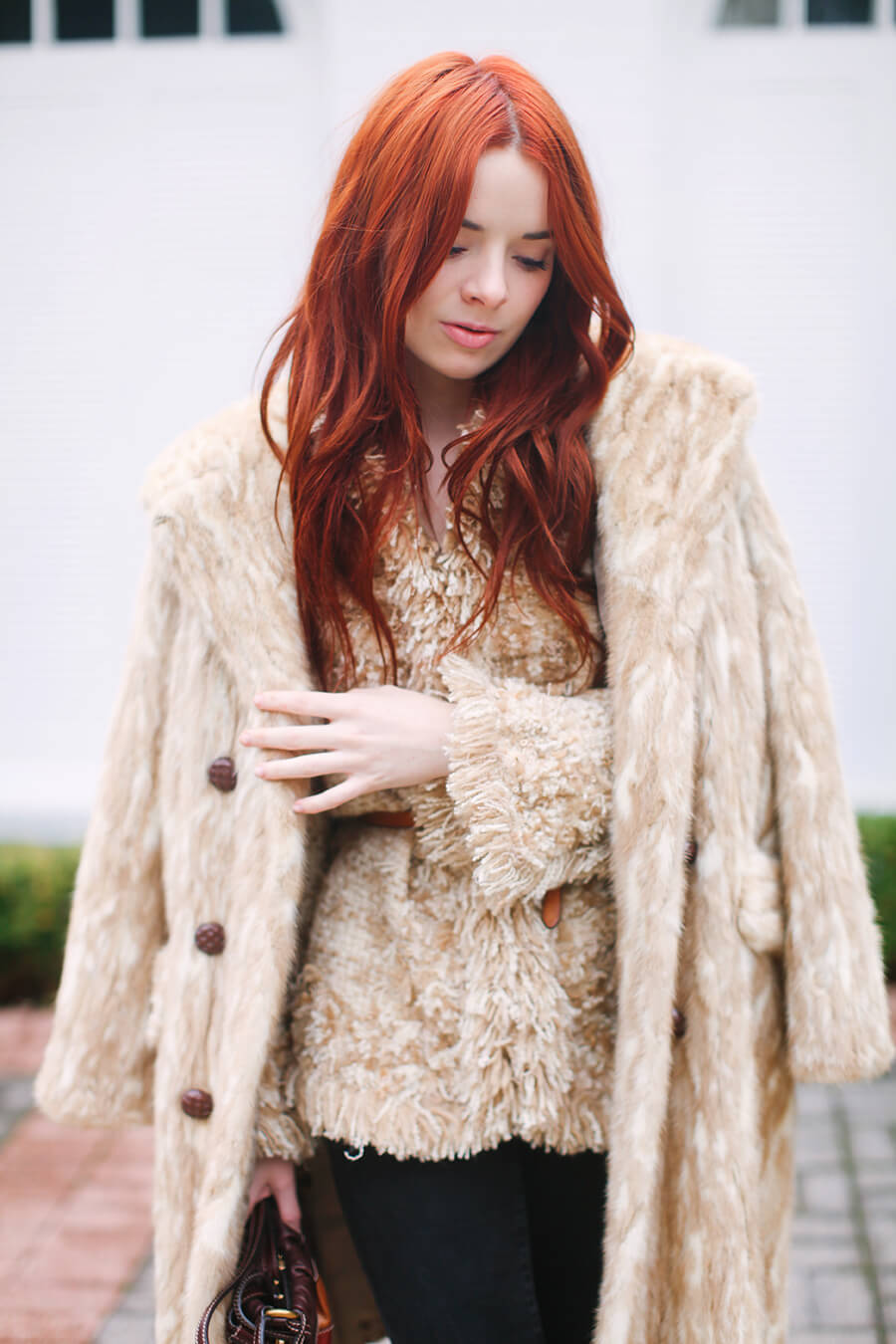 Good morning, everyone! Hope you all are staying warm. It is 25 degrees here and I am chilled to the bone! I mentioned previously that I was going to update you on how my hair color was holding up with the new Paul Mitchell Ultimate Color Repair collection. I think that you can tell from these photos that the color is really holding on!  It has stayed especially vibrant through the ends, which is where I always experience the most color loss, resulting in an accidental "ombre" look that I am not a fan of. Red is such a high-maintenance color and I am really impressed with how mine has lasted. No more messy, late-night dye jobs in the kitchen sink for me.
Below wearing a vintage blonde striped fur and an Oscar de la Renta jacket, with Ralph Lauren waist belt, Madewell jeans, Dolce & Gabbana bag, and Sergio Rossi pumps.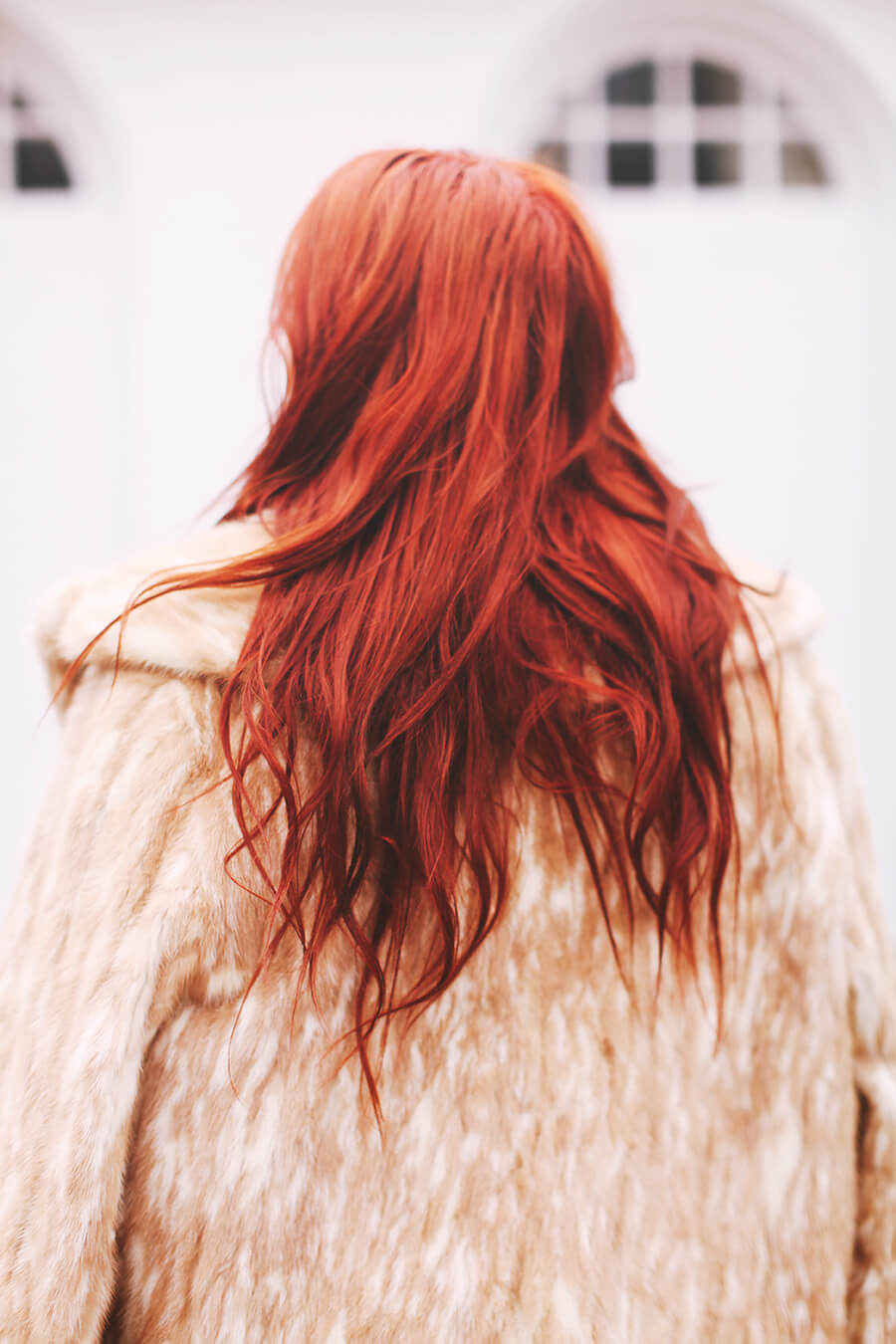 Full disclosure: my hair is three days unwashed in these photos. It is not out of laziness, I just prefer when my hair looks "lived in" as opposed to the mousy look my fine hair has when it is freshly washed! The Paul Mitchell Ultimate Color Repair Shampoo is sulfate-free, and has a great lather that is gentle and protects my color. It is the perfect shampoo for those who like to skip a day or two on washing! After showering, I spray my wet hair with Paul Mitchell Ultimate Color Repair Triple Rescue to protect against excessive heat, a major cause of color fade. To achieve this "undone" look and maintain my hair color, I avoid washing my hair daily and use a hydrating mousse to keep the ends of my hair moisturized and enhance my natural texture. Lastly, I hit random sections of my hair with a 1-inch curling wand for added texture before I leave the house, making sure I used the thermal protectant spray for heat and color protection before the wand touches my hair!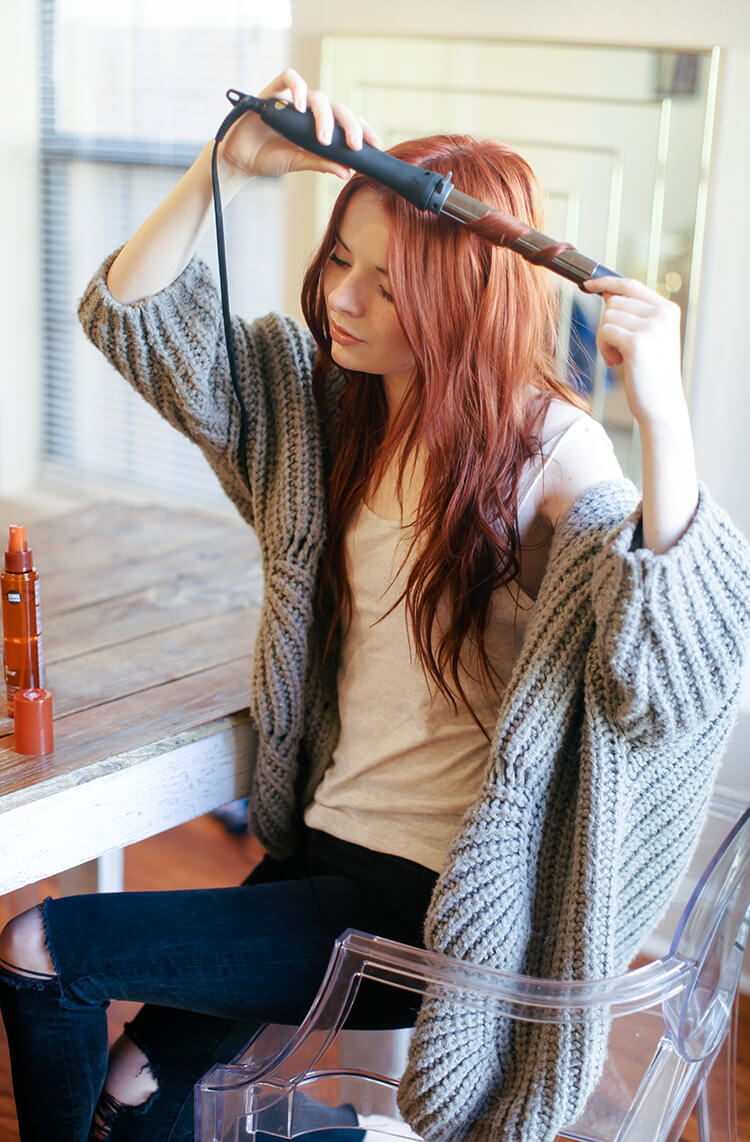 This post is a sponsored conversation with Paul Mitchell, and as always opinions and text are my own thoughts!