Happy Saturday everyone! I've been wanting to do this post all week but haven't gotten the chance to, so here it is. I'm pretty obsessive about jeans and very particular about what I like in them. Lately I've been wanting the perfect high-rise skinny but I could never find what I was looking for fit-wise and color-wise. I was really loving the high-waisted skinny jeans I've seen on Nicole Richie and Miranda Kerr lately, so when I looked up what they were wearing I was pleased to find out that they were both wearing Citizens of Humanity's Rocket high-waisted jeans.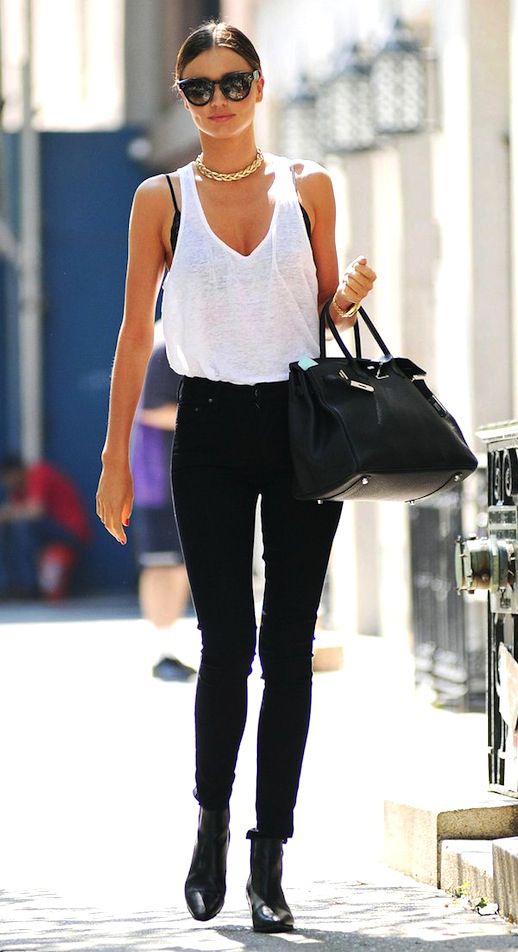 Above, Miranda Kerr looking chic in her Rocket jeans with a white tank and statement choker. So cute!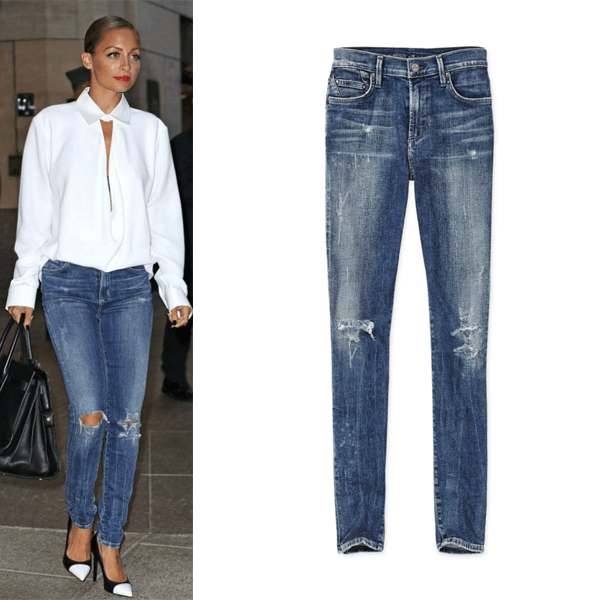 Above, Nicole Richie in her Citizens of Humanity Rocket jeans in the Indie wash.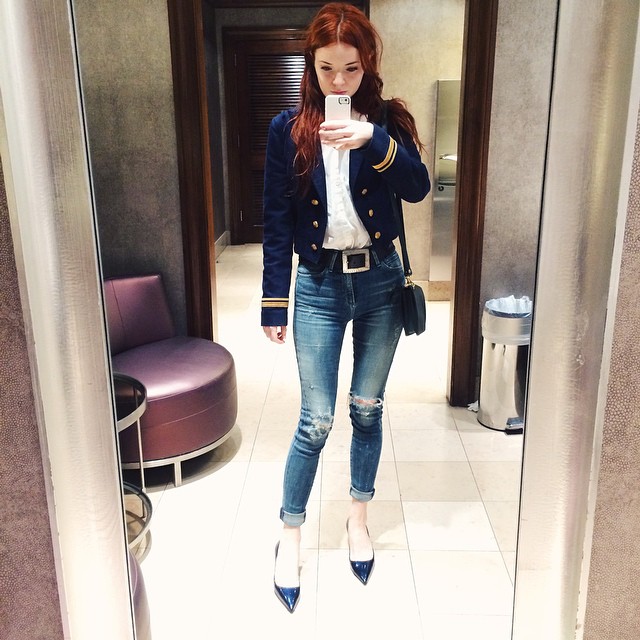 I took a chance and ordered my first pair of Rocket jeans in Indie (pictured above) and loved them. I'm very leery of ordering denim online but the multiple five-star reviews it was given on Shopbop convinced me it was worth a try. I ended up loving them, the fit is very flattering, and the wash is perfect. I took my regular size in them with no problems. I was obsessed, I've been wearing these every day!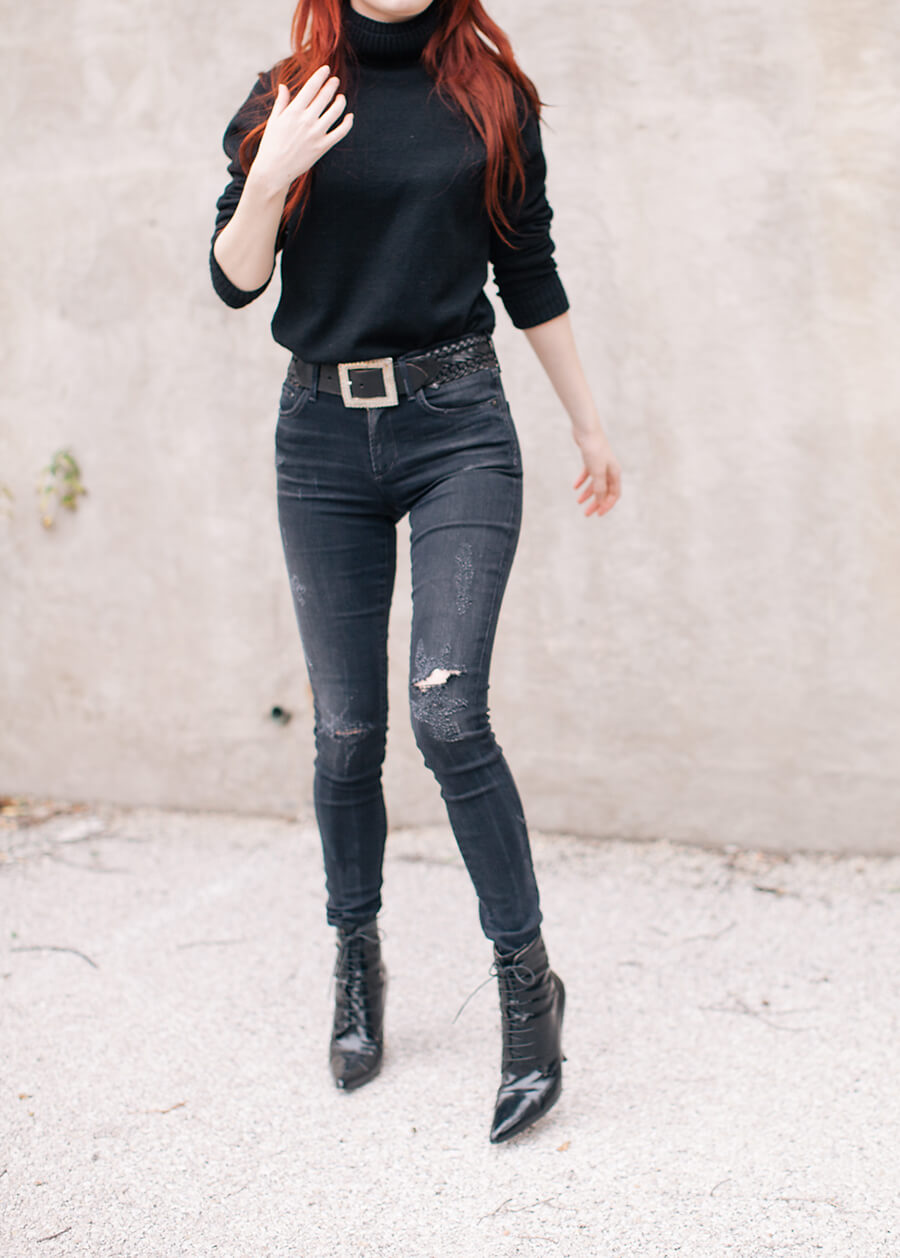 I even ordered a second pair because I love the fit so much. This dark distressed version of the Rocket goes with everything. I love how the high-rise of these jeans makes all of your outfits look much more put-together. There is just something a little more polished about high rise denim! Sorry for chopped-off awkward photo above. It has been in the twenties all week here in Dallas and I can barely stand to be outside for more than two minutes without my hands turning blue. (I know, we are wimps about the cold in the South). It was very cold taking that picture, haha. Hope you are staying warm this weekend, wherever you are!