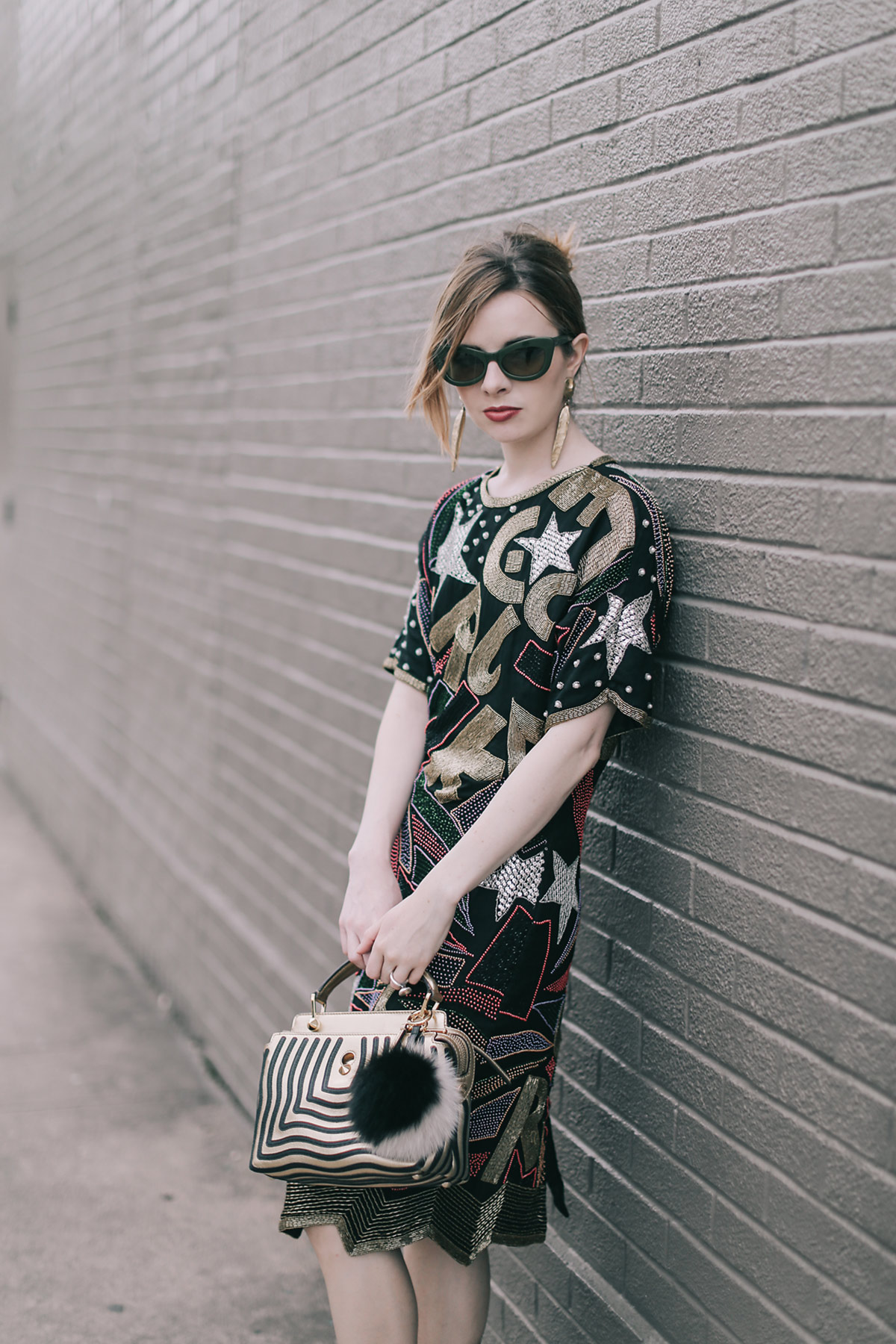 I have been wanting to show you guys this dress for a while! It's a Lilie Rubin dress and it is so 80s it hurts. This is one of my favorite vintage labels to hunt for because everything Lilie Rubin is over the drop drama. Seriously, run an eBay search, you'll find a lots of sequins, lots of ruffles, and lots of fringe! This is one of the more subdued pieces I own by Lilie Rubin. The all-over sequin embellishment gives this dress a lot of weight so it has a really flattering hang to it. No idea what the letters are attempting to spell out. I love the dropped sleeve on it too, that's an 80s thing that really needs to come back in my opinion.
One of the reasons I was inspired to shoot with this dress recently is because my friend Sheri from Shrimpton Couture just put a different version of this dress in her shop. I am dying over it! I so wish I owned the version with the fringe.
Wearing it here with Prada smoking lips sandals from many years ago, a Fendi 'Dotcom' bag, and vintage earrings.