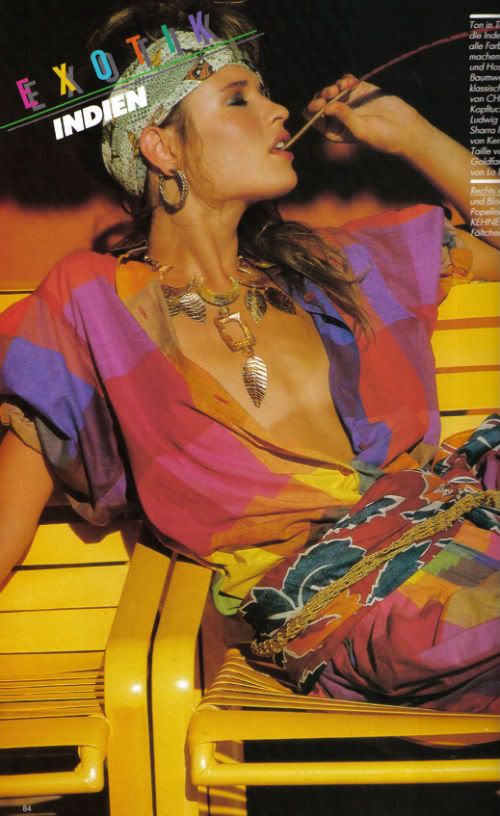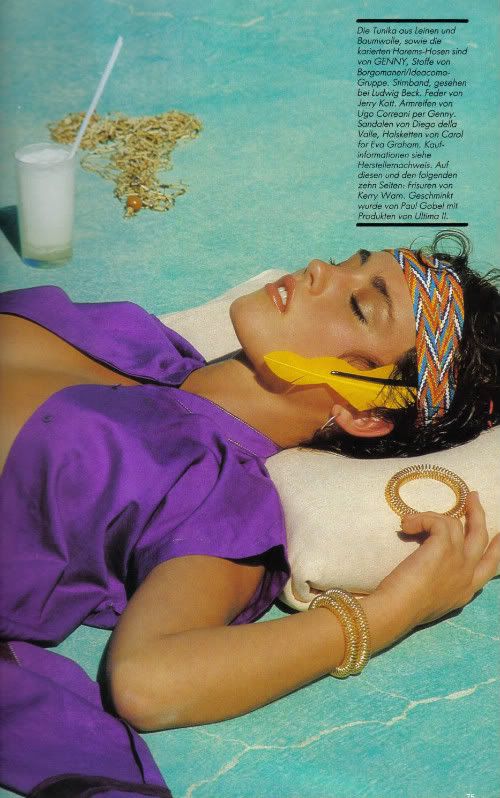 Albert Watson, German Vogue 1981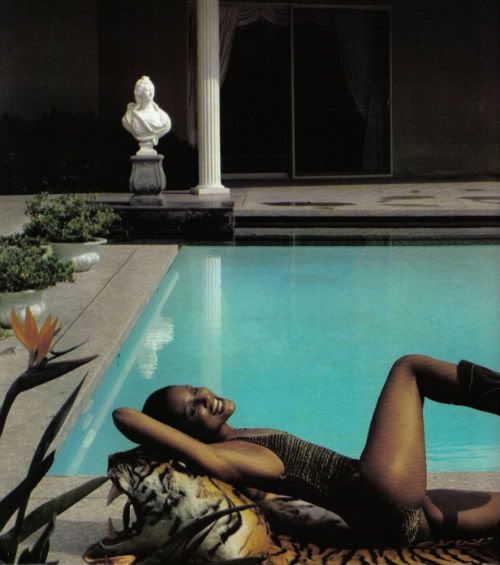 Helmut Newton for Vogue Paris, April 1977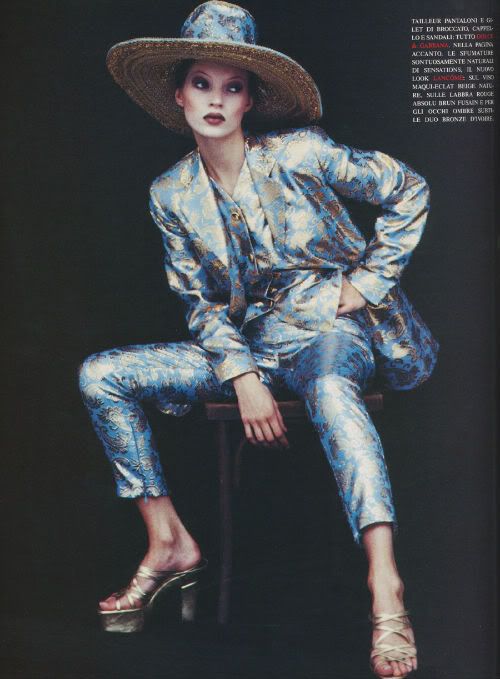 Ellen Von Unwerth for Vogue Italia. February 1993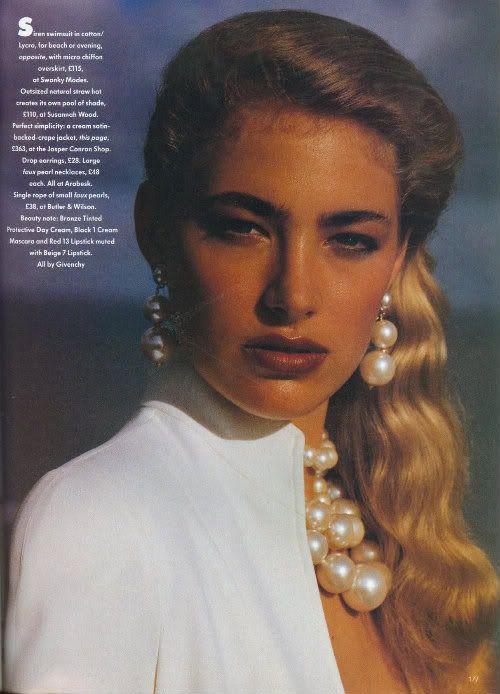 ???, early 90's British Vogue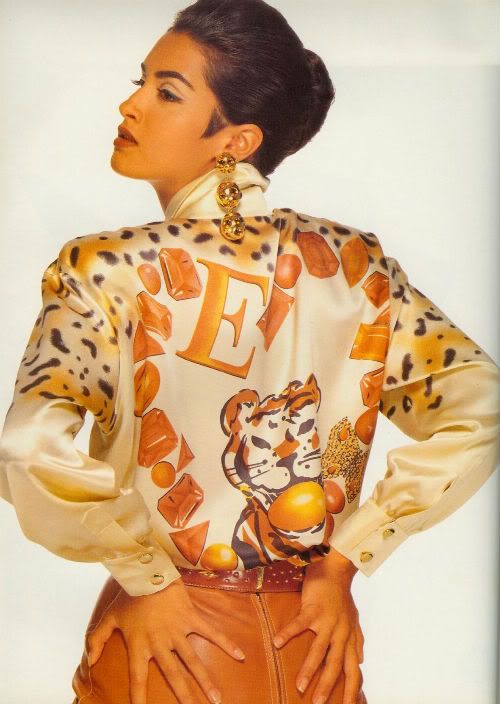 Escada campaign, 1991
Ellen Von Unwerth for American Vogue, 1991?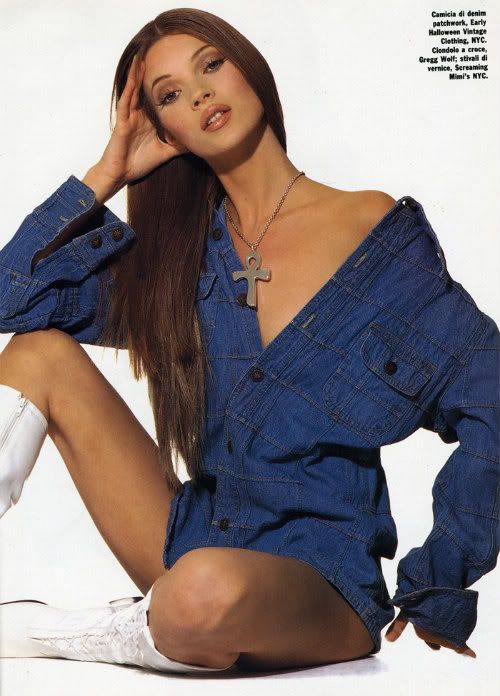 Steven Meisel, Italian Glamour March 1992
Magazines today pale in comparison to how they used to be…models too. Something about these images is so powerful and assertive. You rarely ever see this kind of energy in spreads now.
I much prefer the glamorous and femenine models of then to today's 16 year old rail thin models who cringe in front of the camera, staring ahead blankly and bow-legged. Not all models or shots are like this, of course…definitely not! But it's certainly an image that's present in magazines today. The images presented here are much more empowering, and interesting!
Oh, and this post wouldn't be complete without some cheesy Italo disco and pop.